Louisville's ethics in question again with handling of Wake Forest scandal
BY Sports Illustrated and Michael Rosenberg/Sports Illustrated • December 14, 2016
Tom Jurich would like you to know that his football program tried to cheat. Now shut up.
Some background: Wake Forest announced this week that one of its radio announcers, a former assistant coach named Tommy Elrod, gave proprietary gameplan information to opposing teams. Louisville is the only school that has been publicly named, though it is apparently not the only school Elrod tipped off.
Jurich, Louisville's athletic director, released a statement on Tuesday in which he acknowledged:
1. Elrod called his friend, Louisville assistant Lonnie Galloway, the week of the Louisville-Wake Forest game.
2. Elrod gave Galloway "a few" of Wake Forest's plays.
3. Galloway, Louisville's offensive coordinator, gave the plays to the defensive staff.
4. Wake Forest didn't actually run the plays, so buzz off.
Like any great writer, Jurich ended with a flourish: "I'm disappointed that this issue has brought undue attention to our staff as we prepare for our upcoming bowl game."
Indeed, how dare we interrupt our Capital Bowl One preview to discuss blatant ethical violations?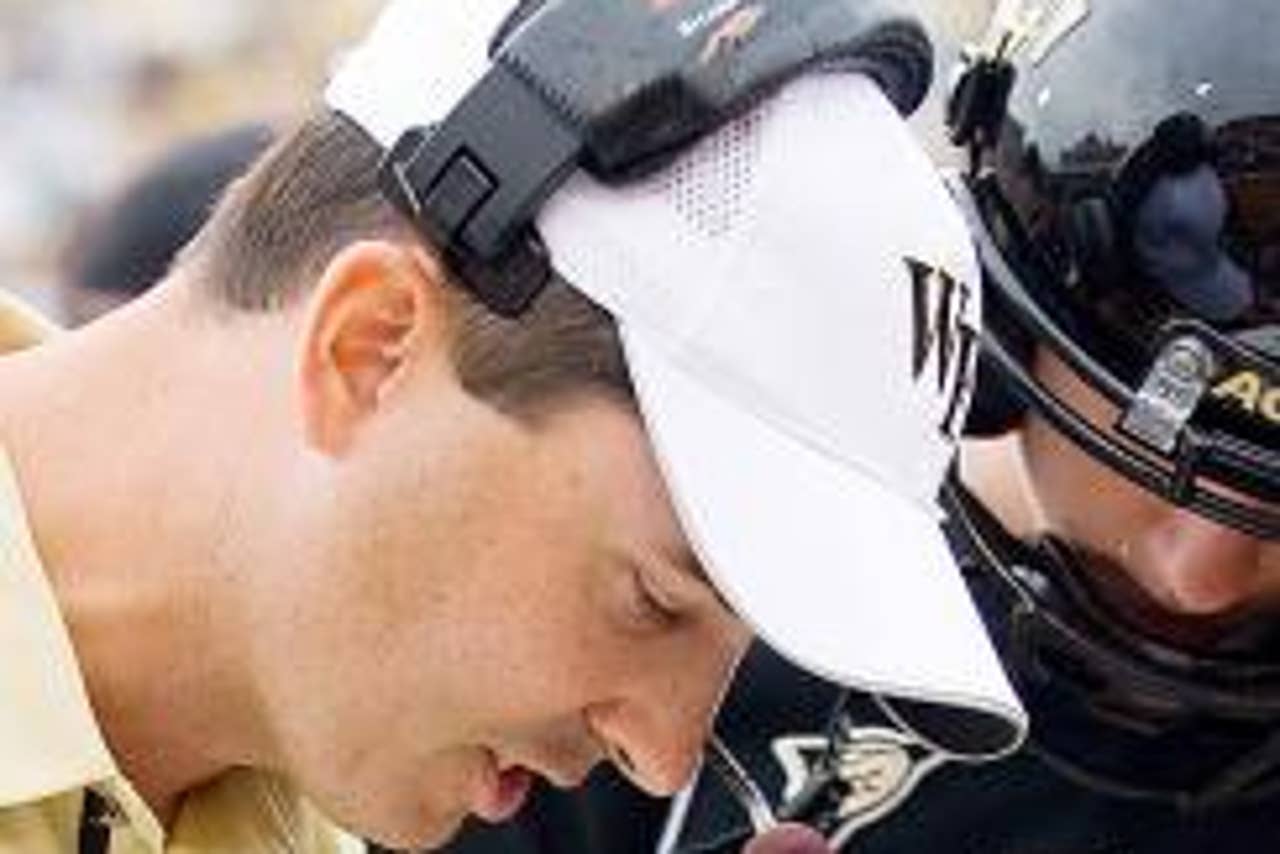 Louisville tried to cheat. It's right there in Jurich's own statement! Are we supposed to give Louisville a pass because Jurich says Wake Forest didn't use the plays? I mean, if you try to run over a guy with your car and you knock over a tree instead, are we supposed to applaud you for your logging skills?
It's important to note that Jurich says Wake Forest never used any of the plays. Personally, I'd like to hear it from Wake Forest before I believe it. After all, Louisville has already lied about this. When Wake Forest first talked about a security breach a few weeks ago, Louisville coach Bobby Petrino was asked on ESPN Radio if his staff had the Wake Forest gameplan.
Petrino's response: "I can tell you that we didn't … I don't really understand what they're talking about. I heard about it right before we got on the plane to leave. But I can assure you that we prepare each week the way that you're supposed to prepare, and I like the fact that our team knows how to do that."
I will admit that, in the ever-expanding Hall of Bobby Petrino Lies, that one barely gets its own plaque. But it still looks like a lie from here.
Petrino ought to walk down to Rick Pitino's office and ask for lessons on how to manipulate the media. Pitino has been a master at it for 30 years. Even when he bends the truth into a pretzel, you just think, "Wow, that looks like a tasty pretzel! Thanks, Rick!"
Alas, Petrino is not just a liar. He is a bad one.
It should be noted, once again, that Louisville is not the only guilty party here. Other schools were apparently involved; we just don't know who they are yet. They should all be punished.
And it should also be noted that, while this is a blatant ethical violation, it is not the worst transgression in sports history. Coaches crossed a line. Just admit it. Suspend the involved coaches.
Louisville could even pretend Petrino didn't know what his offensive coordinator told his defensive staff. Sure, no rational person would believe that, but blaming underlings is a vaunted NCAA tradition. Just say Petrino had a stomach virus that week. Or got in a motorcycle accident. OK, stick with the stomach virus.
Jurich can tell critics to kiss his butt because everybody else at Louisville does. Jurich built the Louisville athletic department, and he knows he can do pretty much anything he wants.
He had the gall to simultaneously admit to ethical violations and dismiss people who ask about it. And unfortunately, this is all symptomatic of a university administration that has gone to crazy town and can't find its way home.
You may have heard about a few of Louisville's problems. There was, of course the stripper who helped recruit basketball players (but we swear they would have gone to Louisville anyway!) for a program run by a coach whose mistress attempted to blackmail him. And of course, there is Petrino, who has lied his way through so many episodes in his career that we can't even be certain his name is really Bobby. Petrino was the coaching equivalent of a hot stove—most Power Five administrators were scared to touch him, but Jurich hired him.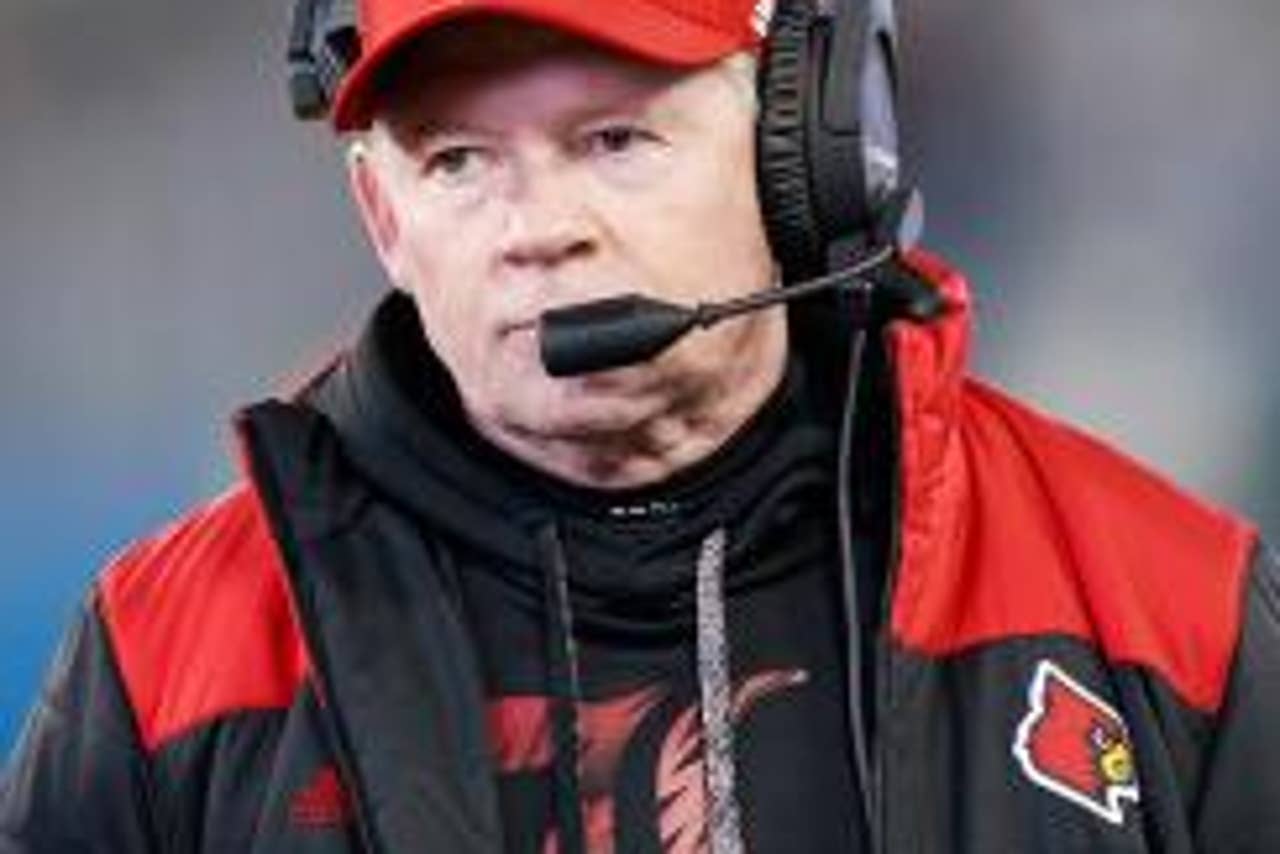 The higher you go at Louisville, the worse the smell. Follow the trail of dysfunction:
Louisville's board of trustees tried to force out President James Ramsey, failed, then finally did it. Kentucky governor Matt Bevin fired the board of trustees and tried to replace them himself. A court ruled that Bevin acted illegally.
Bevin doesn't seem to care about court rulings—he wants his own trustees. But here is who does care: the Southern Association of Colleges and Schools, which has put Louisville on probation for a year.
SACS says it won't accredit Louisville right now because of undue external influence over the board. And this brings us back to sports. See, the first requirement for NCAA membership is being accredited by the proper regional agency.
Yes: If the governor, SACS and the NCAA all hold their ground, Louisville cannot participate in major college sports.
It's insane. And I doubt it will ultimately happen. But it's amazing that Louisville even got to this point.
In the meantime, Tom Jurich would like you to focus on Louisville's bowl game with LSU. I'm sure Petrino will bring some great plays to that one. I just hope they're not LSU's.
---