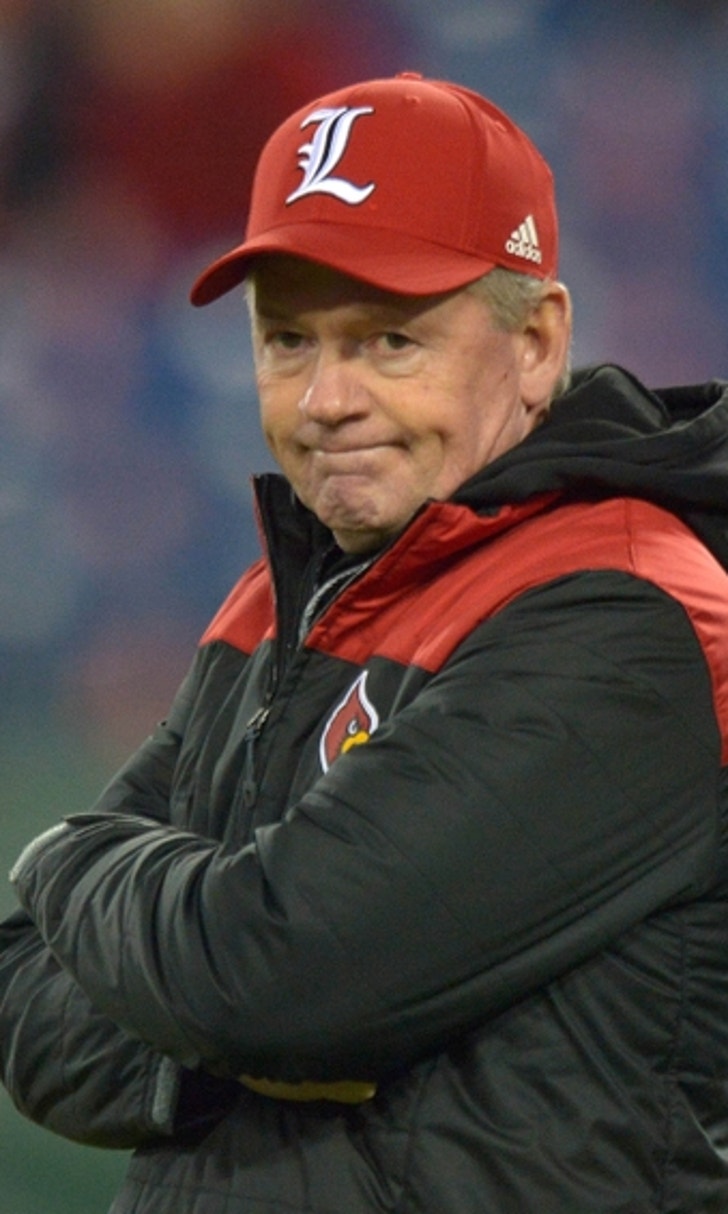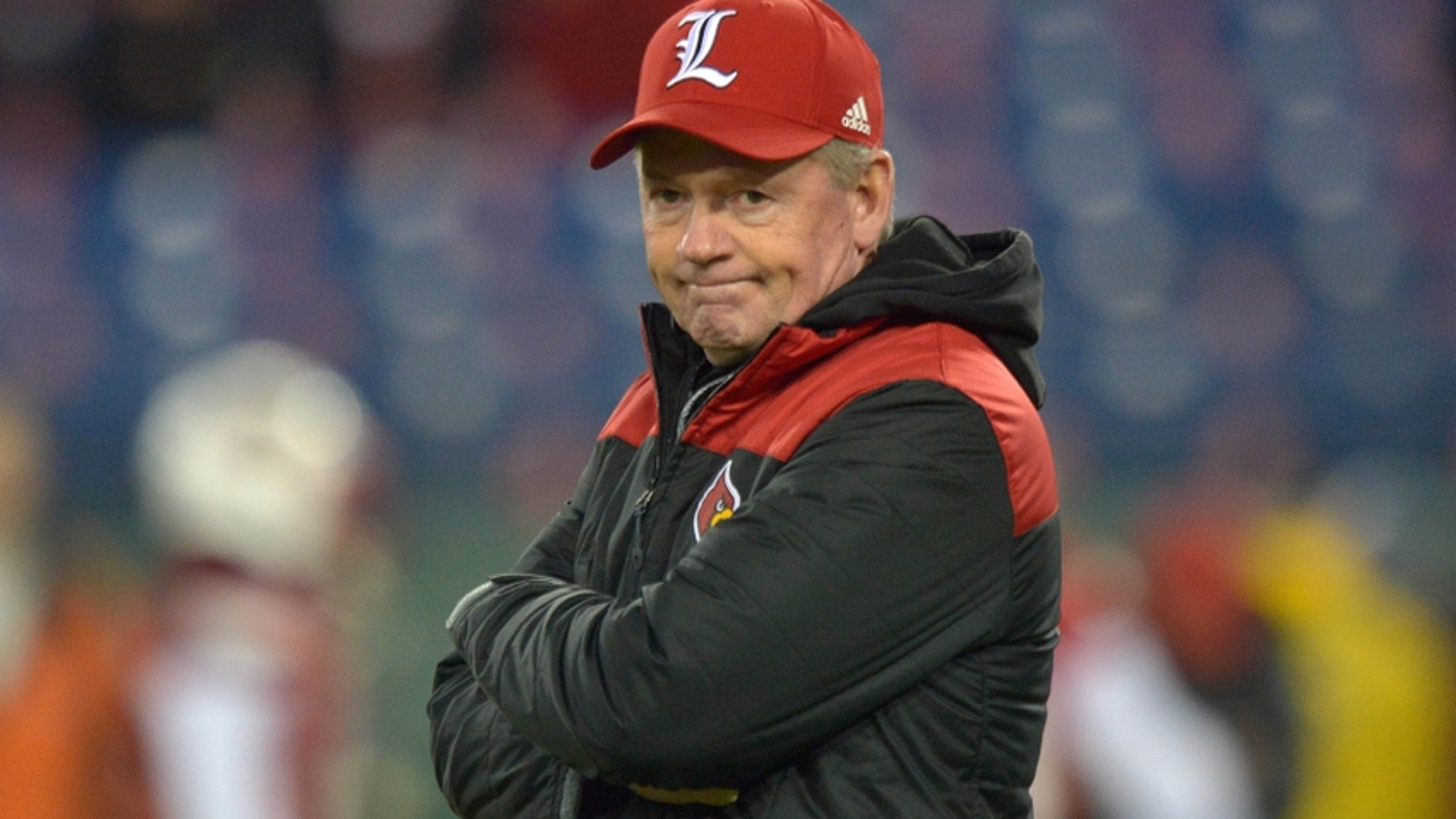 Louisville Needs To Be Held Accountable For its Part In Recent Wake Forest Scandal
BY Fansided and Ryan McNeill/FanSided via Saturday Blitz • December 15, 2016
The Louisville Cardinals messed up with how they've handled the fallout of Wakey Leaks, and the NCAA should take action.
This week Wake Forest made headlines for all the wrong reasons.
In one of the crazier stories in college football this year, former Wake Forest player and assistant coach, Tommy Elrod, was fired from his position as a radio announcer after the school learned he had been leaking plays to opposing teams.
It turns out Elrod was bitter that the school let him go from their coaching staff after Dave Clawson was hired as the new head coach. While the situation is unfortunate for Wake Forest, another ACC program, Louisville, is washing their hands from any wrong doing in the situation.
Which, to me, is wrong.
"Lonnie received a call from Elrod during the week of the Wake Forest game, and some information was shared with him that week," Louisville's athletic director, Tom Jurich, said in a statement. "Among the communication were a few plays that were sent and then shared with our defensive staff. None of the special plays were run during the course of the game. Our defense regularly prepares for similar formations every week in their normal game plan.
"Any other information that may have been discussed was nothing that our staff had not already seen while studying Wake Forest in their preparations for the game and the material was not given any further attention. I'm disappointed that this issue has brought undue attention to our football staff as we prepare for our upcoming bowl game."
Whoa, wait a minute. Louisville admits to getting access to "a few plays," but it's okay because none of the plays were used in the game? Or it's okay because their defense prepares for those kinds of plays?
Not. A. Chance. 
Cheating is cheating, and Louisville clearly got caught with their hand in the cookie jar.
Adding salt to the wound is that Louisville's athletic director Tom Jurick was "disappointed that this issue has brought undue attention to our football staff as we prepare for our upcoming bowl game."
So, to clarify, another ACC program went through a huge scandal, that you had some part in, and you're upset that your name was brought into these headlines? Nice try, Jurich. There's no way your program is going to avoid getting ripped for having access to these plays and then you're general lack of care after the fact for being part of this scandal.
The fact Jurich's trying to feign anger at it disrupting your preparation for a bowl game is beyond insulting to Wake Forest and the turmoil their program is going through. Louisville's head coach, Bobby Petrino, didn't do much better in how he's handled this situation.
"I have no knowledge of the situation," Petrino responded last month to Winston-Salem Journal by email, when asked to comment about the report. "We take a lot of pride in the way we operate our program. As I've stated already this season, my coaching philosophy has always been to play the game with sportsmanship.
"Right now our focus is on our game (Thursday) at Houston and finishing the 2016 season strong.''
Sure, ethics and sportsmanship are of paramount in college athletics, but it's beyond comical for a coach who hasn't shown ethics to be barking to the media about sportsmanship.
Besides, Petrino clearly hasn't learned the damages his lies can cause.
"I can tell you that we didn't (have the plays)," Petrino told ESPN's "Mike and Mike" prior to the Cardinals' game against Houston. "… I can assure you that we prepare each week the way that you're supposed to prepare, and I like the fact that our team knows how to do that."
Meanwhile, less than a month later, Petrino and his athletic director, Jurich, are admitting to having "a few plays" prior to their game against Wake Forest.
Clearly Petrino's word still isn't worth much.
More from Saturday Blitz
This article originally appeared on
---
---