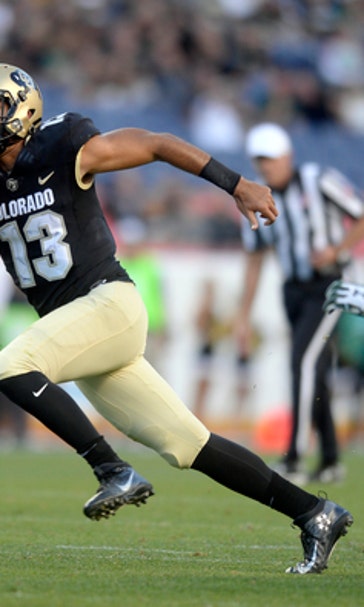 Liufau leads Colorado to 44-7 rout of Colorado State
September 3, 2016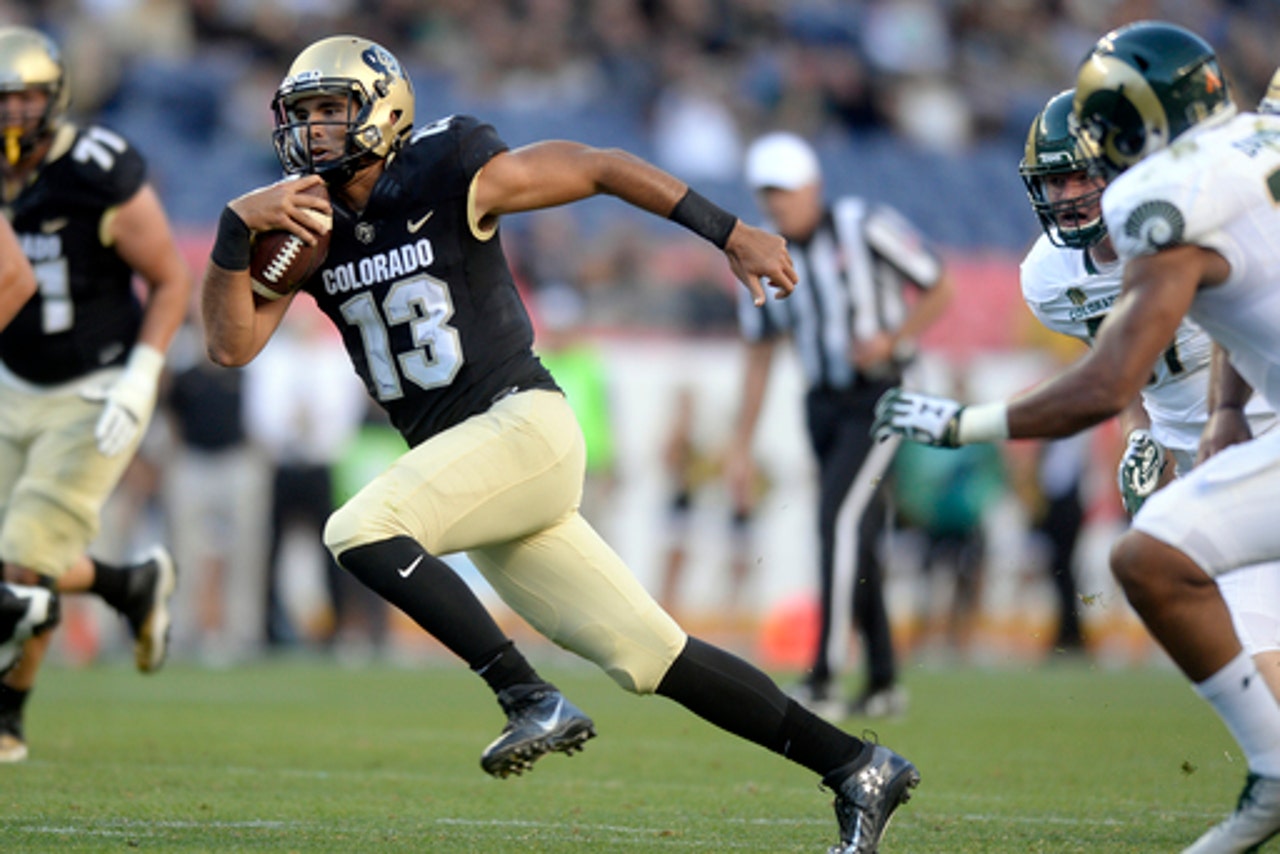 DENVER (AP) Sefo Liufau threw for 318 yards to become Colorado's all-time leading passer and offensive lineman Alex Kelley recovered a fumble for a score as the Buffaloes rolled past Colorado State 44-7 on Friday night.
Tailback Phillip Lindsay had two TDs for Colorado (1-0), which built a 37-0 lead heading into the fourth quarter. The defense did its part, forcing four turnovers and bottling up the Rams (0-1) all evening.
Liufau made an unexpectedly quick recovery from left foot surgery to return for his senior season. He showed he's up to speed by rushing for 66 yards. He also threw one TD pass.
''This version of Sefo we have right now is way better (than before he was hurt),'' Kelley said. ''His passion for the game? I feel like it's never been this high. His work ethic? Never been this high. You could see it tonight - it was on point most of the night. He's completely better than before.''
On Colorado's opening possession, Liufau surpassed Cody Hawkins (7,409 yards, 2007-10) as the school's leading passer. Later on that drive, Liufau fumbled going into the end zone, but his center, Kelley, pounced on the loose football - the first score by a Colorado offensive lineman since Heath Irwin on Oct. 28, 1995.
''I'm happy for Alex, but I should take care of the football,'' Liufau said.
Kelley's next mission: Find that football. It's the first TD of his life. He's never so much as had one in practice.
''I'm going to steal it,'' Kelley cracked.
Colorado State coach Mike Bobo kept his starting quarterback secret until game time. Starter Nick Stevens never found his rhythm, finishing 6 of 20 for 31 yards and two interceptions. His backup, Georgia transfer Faton Bauta, provided a late spark. Bauta threw a 5-yard TD pass to Marcus Wilson to start the fourth quarter. It prevented the first shutout in the series since 1957.
''It's embarrassing. Totally embarrassed our name,'' Bobo said. ''There's only one (thing) we've got to do, we've got to go back to work. We can talk about a lot of things, what ifs. Bottom line, we got our tails whipped tonight. We've got to realize that. Got to look deep down within each other as coach and player and figure out a plan to move forward.''
Lindsay scored just before halftime to make it 31-0. The TD was set up by a remarkable one-handed grab by receiver Bryce Bobo down the left sideline.
The game was quite a bit different from last season, when Colorado squeaked past the Rams 27-24 in overtime.
THE TAKEAWAY
Colorado State: Shake it off. The Rams were an 8 1/2-point underdog, anyway. Mike Bobo and his team started 1-2 last season and still went to the Arizona Bowl.
Colorado: This takes some pressure off coach Mike MacIntyre, who's on the hot seat entering his fourth season. His career record at Colorado is now 11-27. With a veteran-laden squad, the Buffaloes are trying to earn their first bowl trip since 2007.
UP NEXT
Colorado State: Host University of Texas at San Antonio, Sept. 10. Beat the Roadrunners 33-31 last season.
Colorado: Host Idaho State, Sept. 10. It's the first meeting between the two schools. Colorado is 4-2 all-time against FCS teams.
---