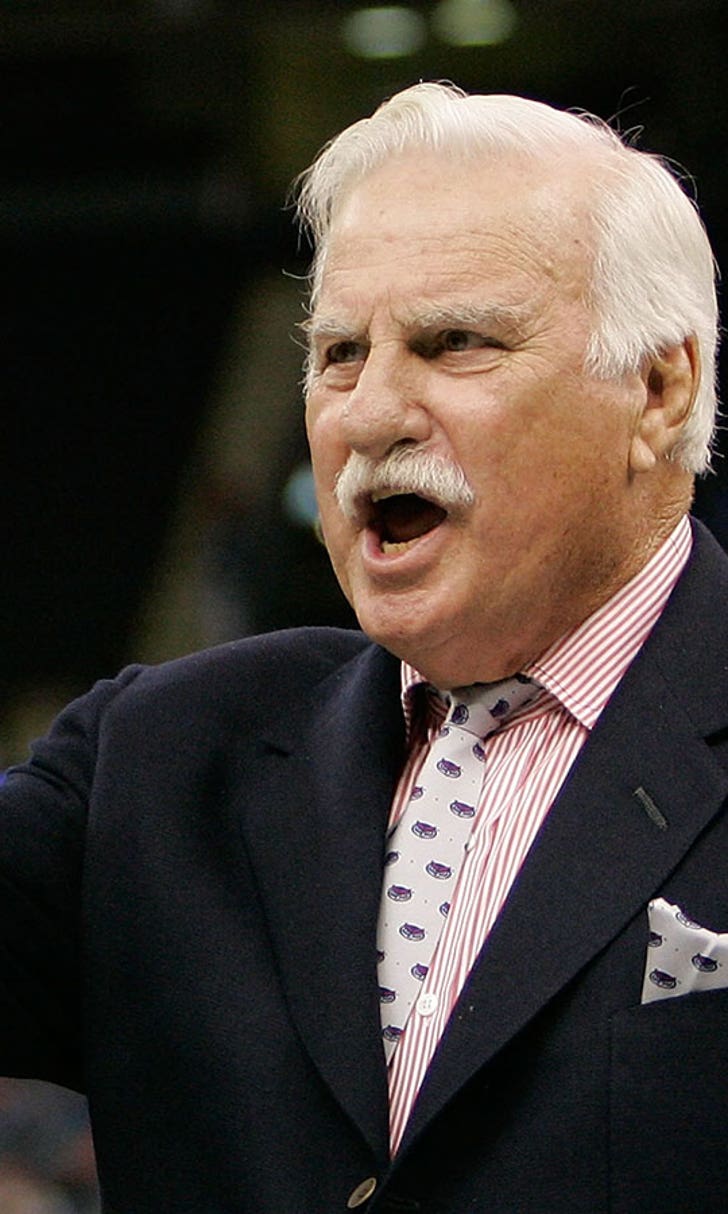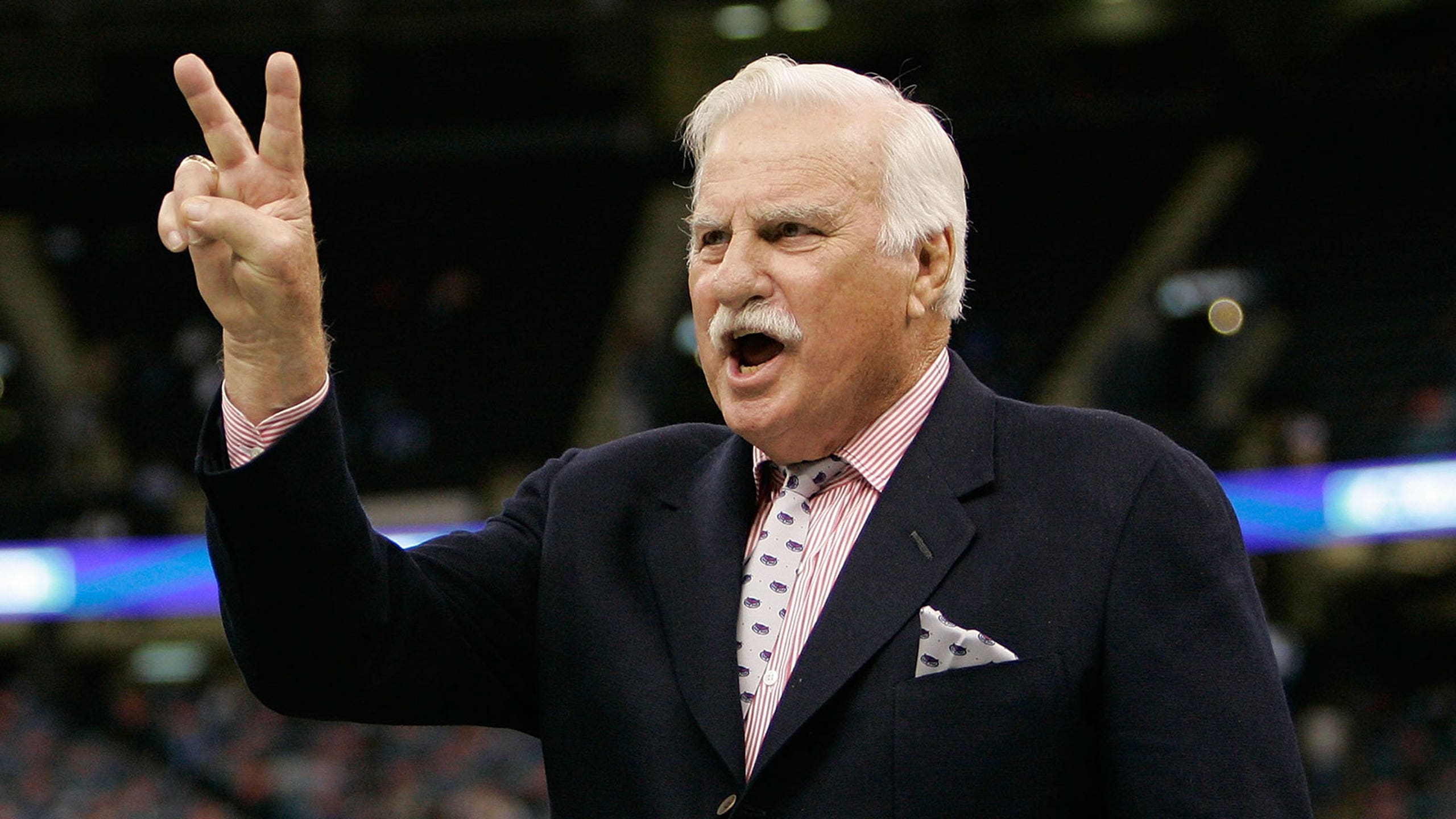 Lane Kiffin will 'rejuvenate everything' at FAU, says the father of the program
BY Sam Gardner • December 14, 2016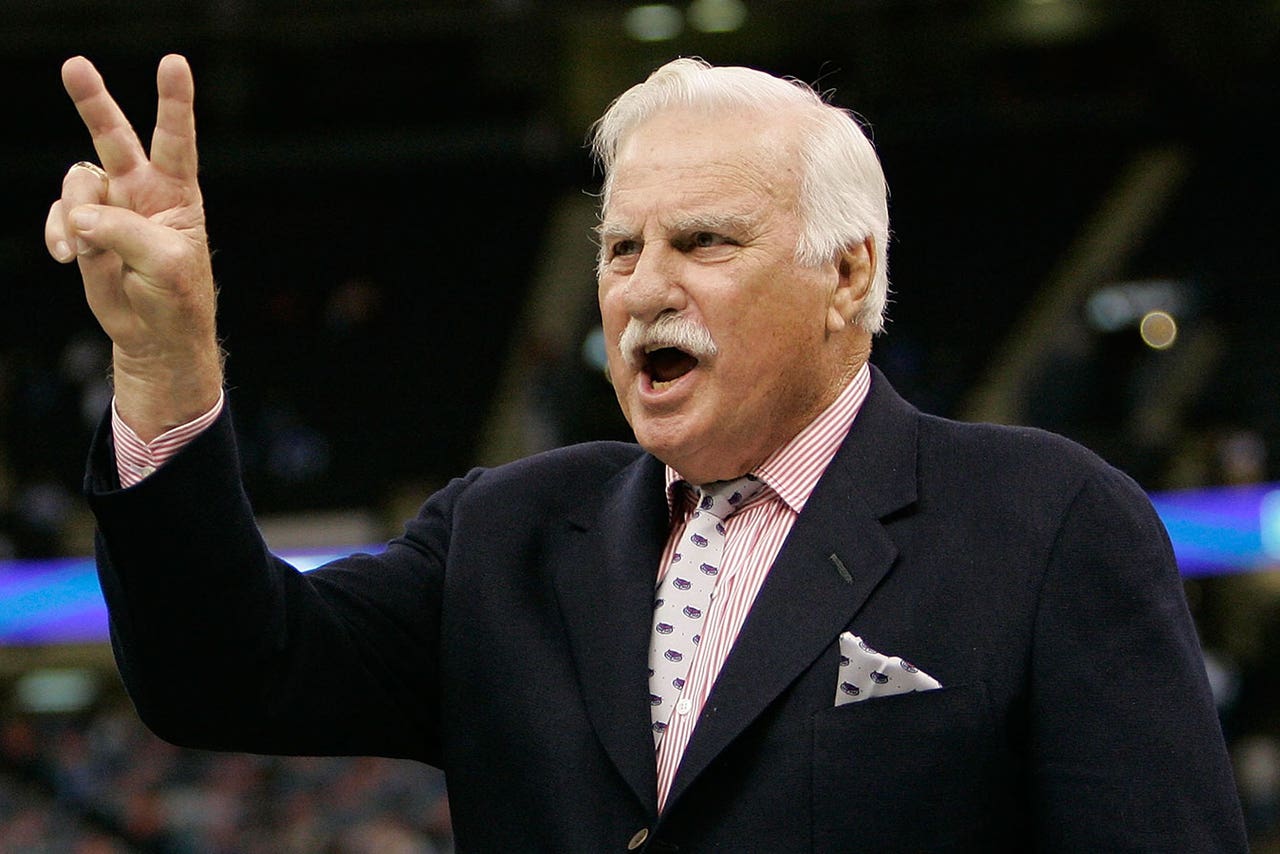 Florida Atlantic hired Alabama offensive coordinator Lane Kiffin as the fourth head coach in Owls history on Monday, a move that earned praise from the man who founded the program 15 years ago.
Howard Schnellenberger built FAU football from the ground up as the school's original director of football operations and coach. A former head coach at Miami, Louisville and Oklahoma, Schnellenberger coached the Owls from 2001 through 2011. He led them to two bowl wins during his tenure, and described Kiffin's hiring as just the latest step forward for a program on the rise.
"It's come a long way faster than any start-up school ever has," Schnellenberger, 82, told FOX Sports by phone from his home in Boynton Beach. "We've put quite a few players in the NFL and the Canadian Football League and now we've got a beautiful stadium on campus. So it's set up now for somebody to take this energetic start-up to a higher level.
"He was a great player, himself, and a fine coach," Schnellenberger added of Kiffin, who played collegiately at Fresno State and previously went 35-21 as the head coach at Tennessee and USC. "He's got a good track record and he's qualified."
FAU's decision to hire Kiffin comes a little over two weeks after the university fired former head coach Charlie Partridge. Partridge, a former Bret Bielema assistant at Wisconsin and Arkansas, went 3-9 in each of his three seasons at the school, and after Partridge's dismissal, athletic director Pat Chun stated that he had a "profile in mind," for his replacement.
"This isn't a fixer-upper by any stretch of the imagination," Chun said at the time. "This isn't a full gut, in terms of rebuilding a house. This is someone that can come in and take a house where a lot of nice things are presented and turn it into a beautiful home."
Schnellenberger said he was consulted by FAU administration during the hiring process but did not have any final say in the decision to hire Kiffin. The university also interviewed Tennessee assistant Larry Scott, among others, for the job.
"I helped in passing on names and taking some of the workload off of Pat, but he's the decision maker, and he's a good one," Schnellenberger said. "I didn't have to tell him (who to hire). His history is impeccable, working at Ohio State for 15 years, and he took a (Florida Atlantic) program that was dilapidated and shaky and brought it to a new level."
Kiffin's deal is believed to be for five years, but there is concern that Kiffin could leave for a more prominent head coaching job if he's successful at FAU. Such a departure would be tough on a program that saw its last high-profile coach, Carl Pelini, resign during his second season amid allegations of drug use. But that, Schnellenberger said, is a risk smaller programs have to take.
"You always take that chance, and you've got to give a little to take a little," Schnellenberger said. "If you can get a high-profile coach like that, that's going to invigorate your students and your faculty and staff, and it's going to help get the fans to come to the stadium, and it's going to rejuvenate everything. It's just like Mark Richt did going down to Miami, and just like I did at Miami and Louisville.
"So it's good to be able to hire a coach that's too big for the program at the time," he continued, "because hopefully (that means) he's big enough to take it to where it needs to go."
Even so, there's still the issue of competition around the state. Of the seven FBS programs in Florida, six have hired a new head coach in the last two years, and nearly all of them came in with extensive head coaching experience.
In November, Florida International hired former Miami and North Carolina coach Butch Davis, and on Sunday, USF announced it had hired recently-fired Texas coach Charlie Strong to take over its program. In addition, Miami and UCF hired Richt and Scott Frost, respectively, in December 2015, and at the end of the 2014 season, Florida hired Jim McElwain away from Colorado State.
That influx of big names will certainly complicate Kiffin's efforts to recruit in fertile South Florida, but Schnellenberger said he believes Kiffin is the right man for the job.
"Do you know how many schools have started a football program in the last 20 years?" asked Schnellenberger, whose name is on the stadium at FAU. "It's something like 50, and ... you can judge the quality of an institution of higher learning by the company it keeps on the gridiron.
"We've got a lot of great things going for us," Schnellenberger added, "and we're ready to go."
You can follow Sam Gardner on Twitter or email him at samgardnerfox@gmail.com.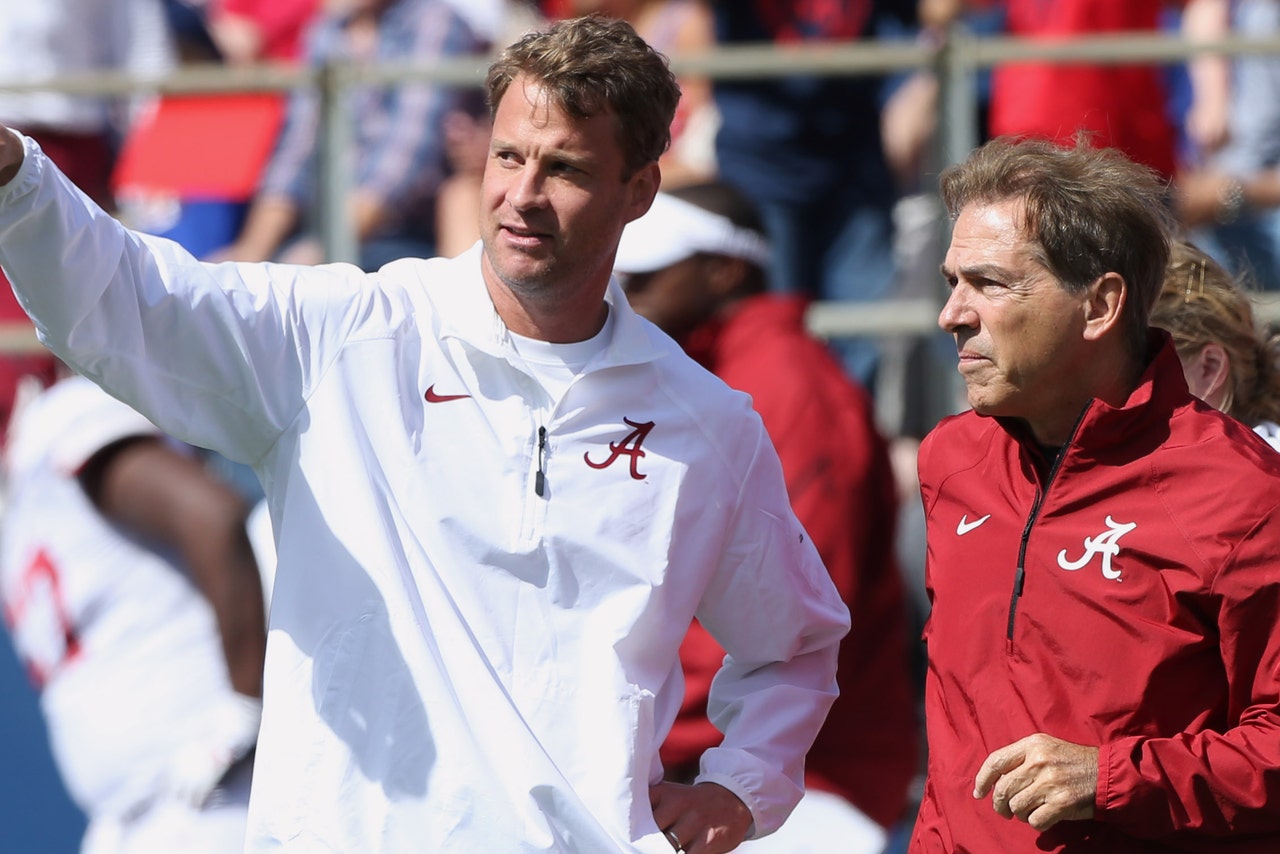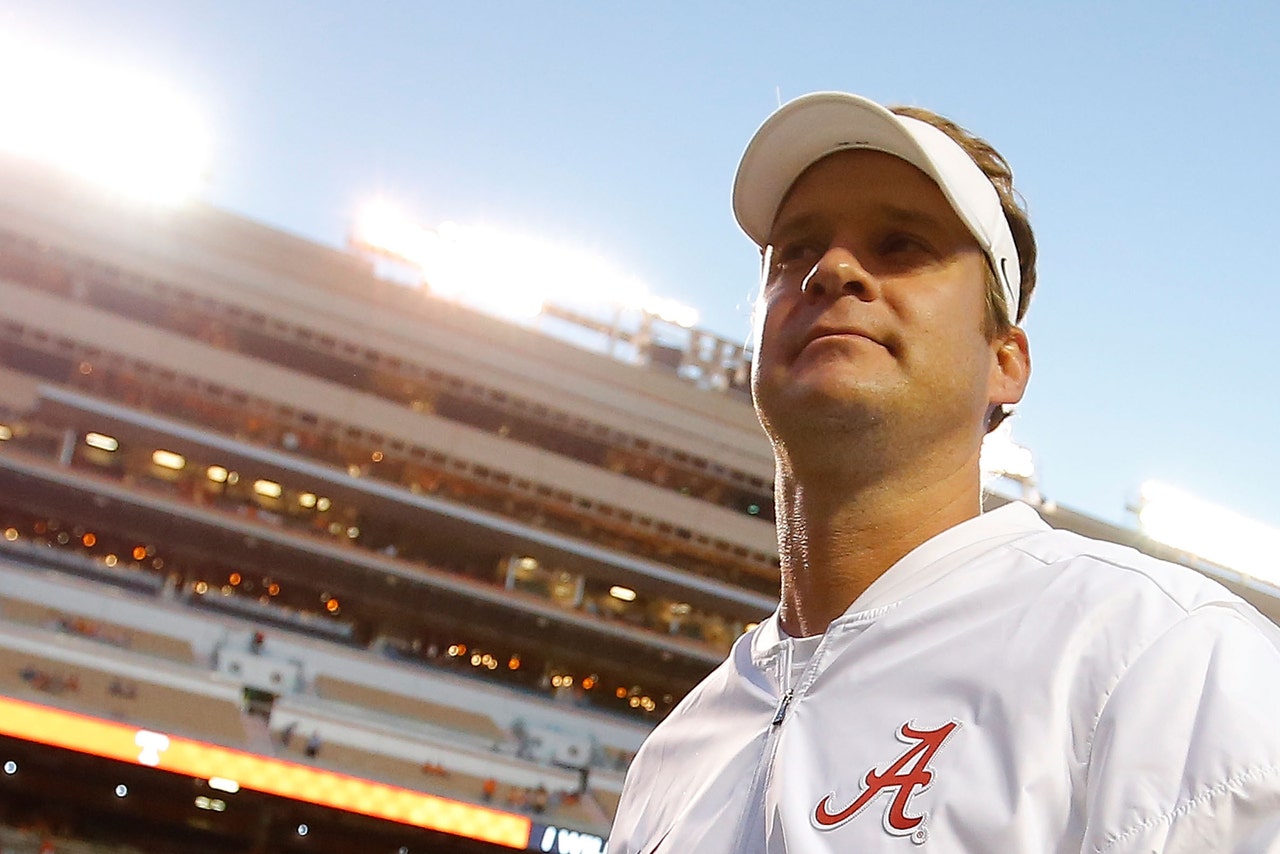 ---
---