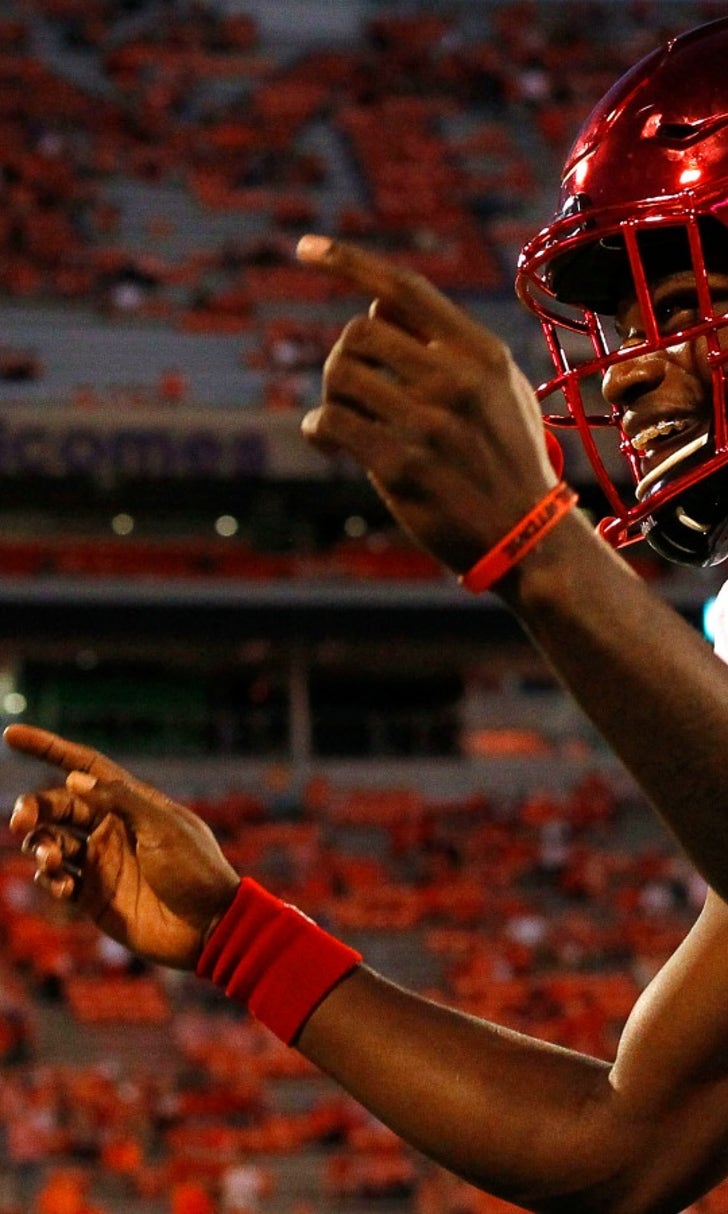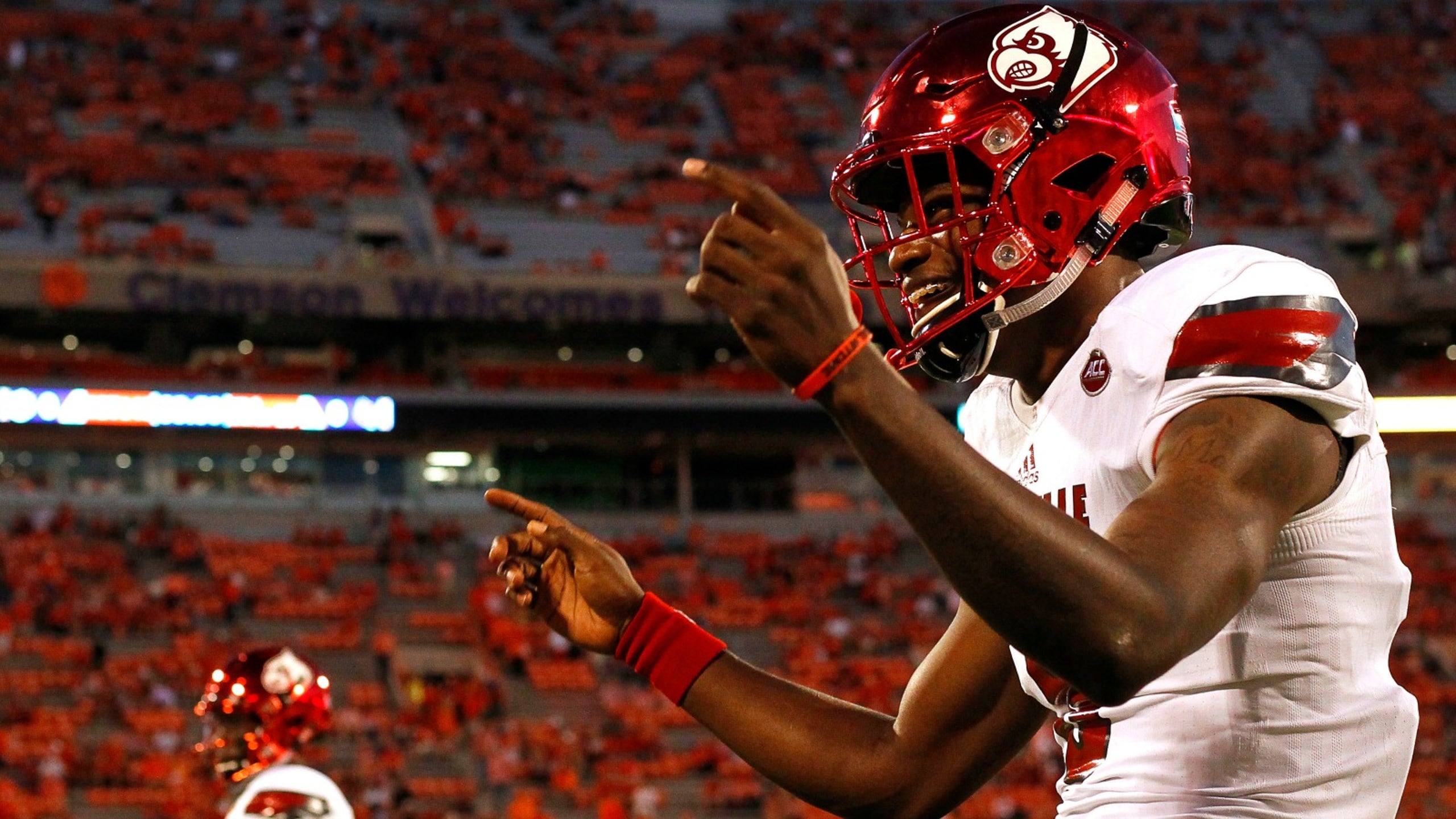 Lamar Jackson proved he's the best player in college football in a loss at Clemson
BY foxsports • October 2, 2016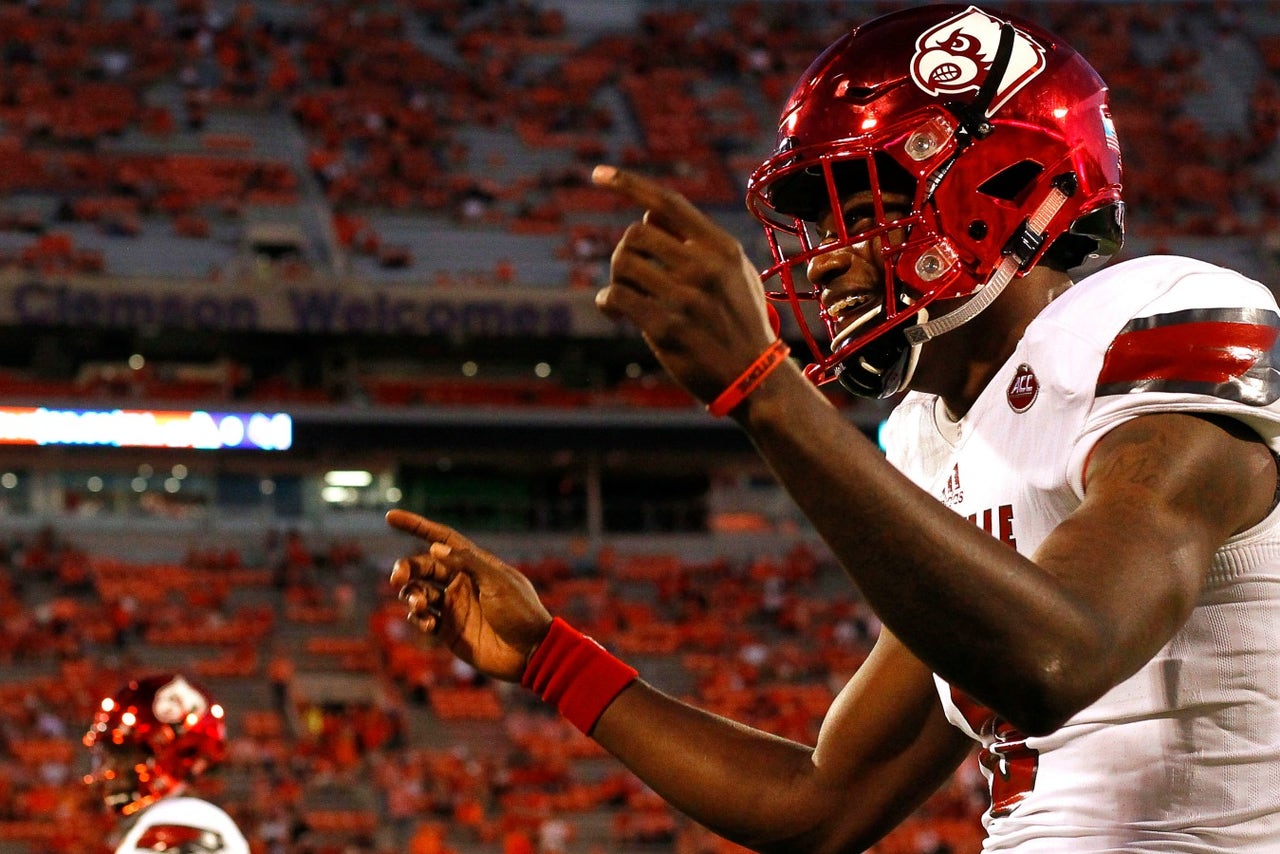 In a few months, when we look back on Saturday night's thrilling Louisville-Clemson game, we will remember the outcome for a few different reasons.
We'll remember it as the night Clemson very likely began its true march towards the ACC title and a potential College Football Playoff berth. We'll remember it as the game where the overlooked Tigers -- who were actual underdogs in Vegas -- reminded America they too were still an elite program, no different than the Alabamas and Ohio States of the world. And we'll also very likely remember it as the night where college football fans were given the best game of the 2016 season.  
Unfortunately, we probably won't remember Lamar Jackson and just how good he was, or that No. 8 showed us he was more than just a transcendent talent, but also a spectacular leader and one of the most mentally tough players in college football. That's a shame.
While Louisville didn't win Saturday night, I couldn't help but leave the game thinking Jackson was the best player on the field. Frankly, he might have shown more in defeat on Saturday than he ever has in a win.
Granted, this seems like a weird conversation to have following Clemson's win, especially when you consider that Jackson has put up bigger numbers in games that Louisville has played better as a team. Overall, there hasn't been a player more electric through four weeks of the season than Jackson, who put up an almost unconscionable 25 total touchdowns in his first four games and actually had more rushing yards -- from the quarterback position -- than Dalvin Cook, Leonard Fournette or Christian McCaffrey did coming into Week 5. Oh, and there was that ho-hum little 40-plus point win over Florida State a few weeks ago, too.
But as they say, adversity is the true test of character, and no one dealt with adversity quite like Jackson did through the first half Saturday night in Death Valley. On a personal level, he struggled. On a mental level, Clemson went out of its way -- including some flat out illegal tactics -- to get into his head. And on the team level, the Cardinals trailed 28-10 going into the half.
It would have been easy for Jackson to fold after two quarters. He is only a true sophomore after all and had never played in an environment quite like Clemson.
Instead of folding, though, Jackson played arguably his best half of football this season.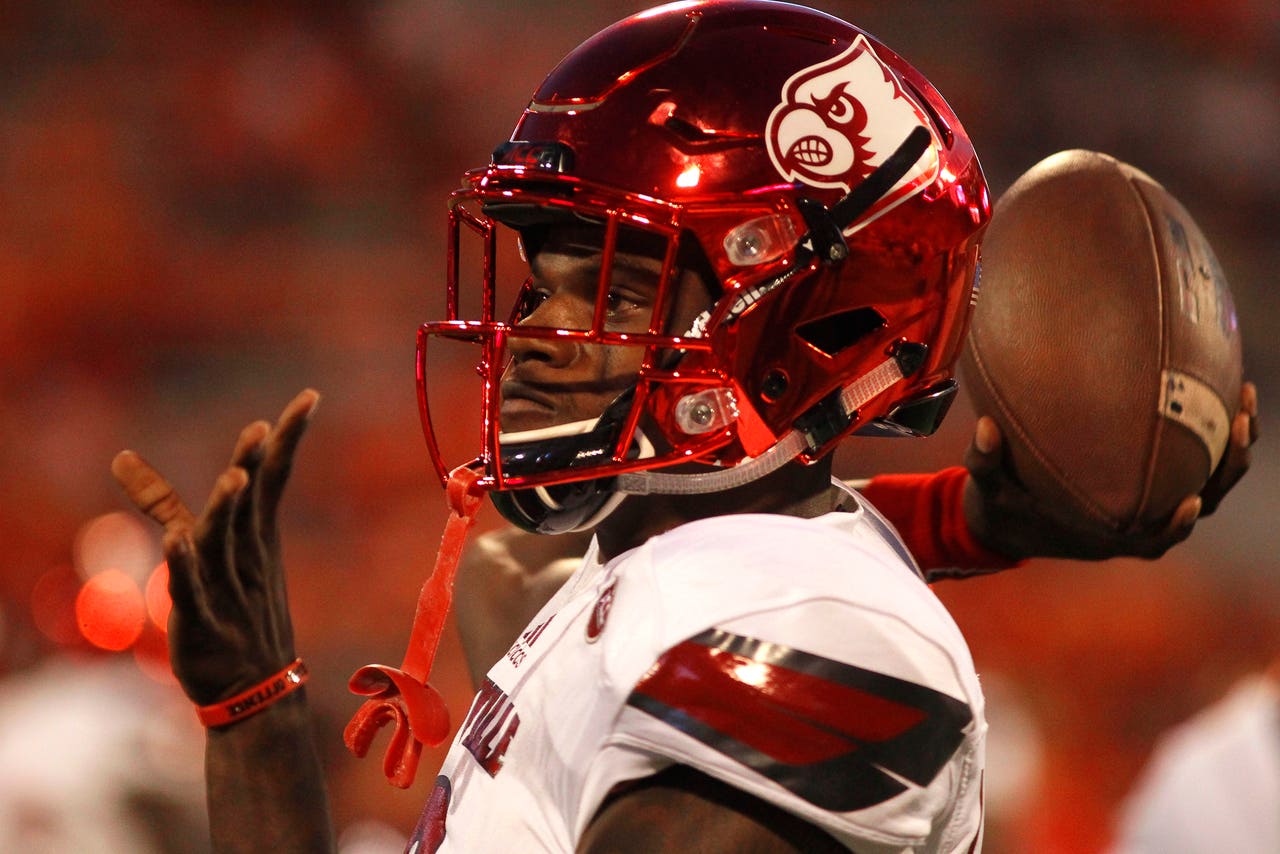 Jackson was a different player in the second half, and Louisville was a different team because of it. On the ground, Jackson did what he does, slicing through the defense and picking up big gains. He also used his legs to keep plays alive and find open receivers downfield. Jackson helped the Cardinals score 26 points coming out of the half, turning an 18-point halftime deficit into a six-point lead with just eight minutes to go. He finished the night with a game-high 162 rushing yards and threw for nearly 300 and tallied three touchdowns.
Of course, none of those numbers resulted in a win. But even those final few minutes were a testament to Jackson's growth as a player. After Louisville gave up that eight-point lead, and Clemson regained it with back-to-back touchdowns, Jackson took his team on an 11-play, 72-yard drive down the field. Ultimately, that drive came up just one yard short, when Jackson was unable to convert a fourth-and-12.  
Frankly, Clemson probably deserved to win after playing a more complete 60 minutes and making fewer mental and physical mistakes.
Still, it was an unforgettable game for Jackson, as he proved that he is unquestionably the best player in college football. 
---
---