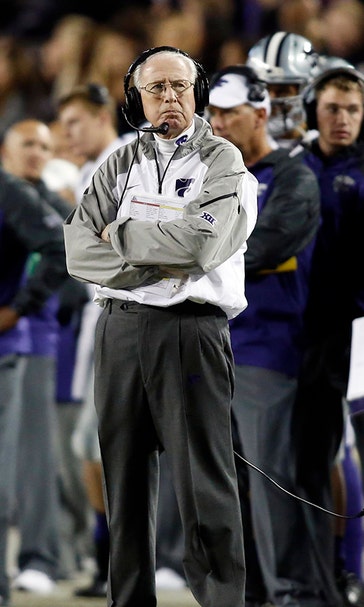 K-State's Snyder examining how to adjust halftime routine
BY foxsports • October 13, 2015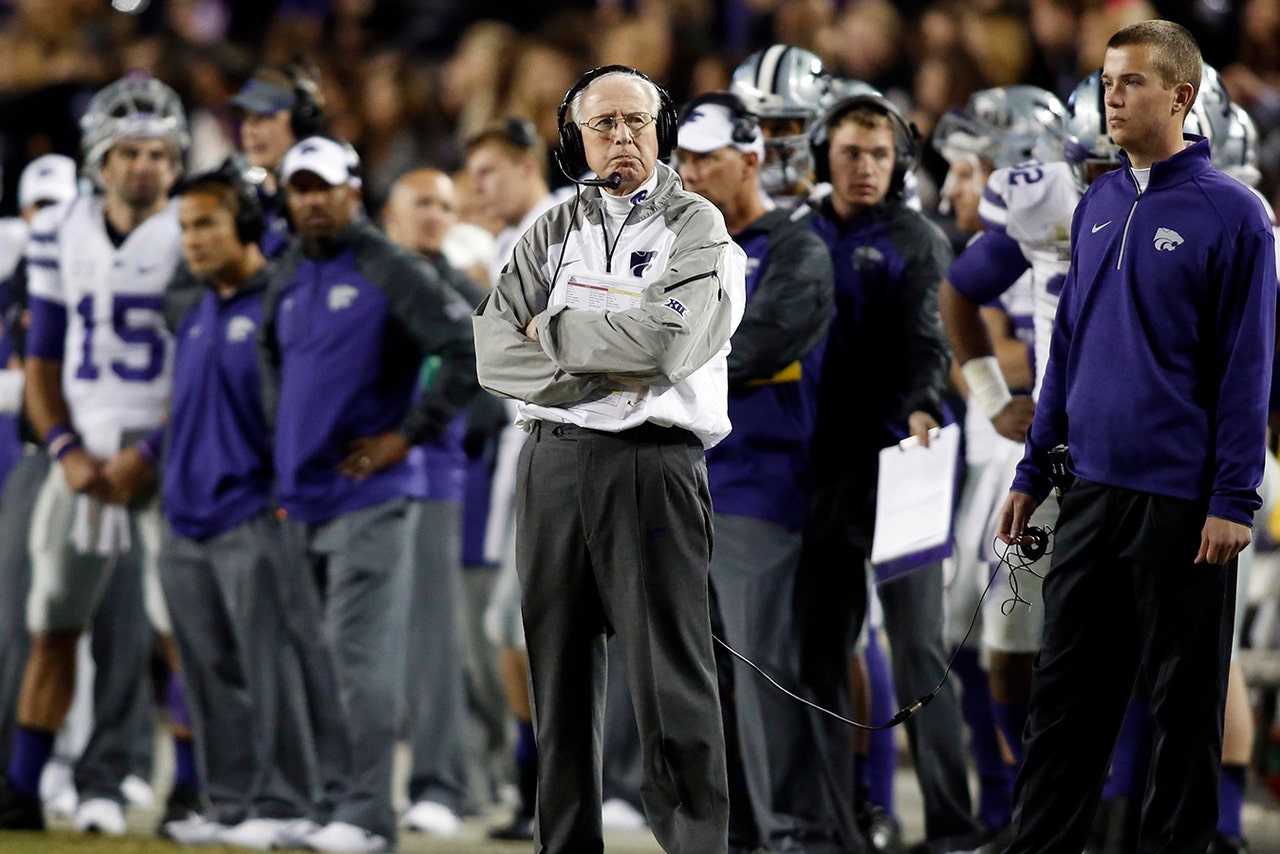 Kansas State coach Bill Snyder is 76 years old and is in his 24th season as head coach. Yet he's never satisfied processes or afraid to make changes, even to something seemingly as routine as, well, his team's halftime routine.
"We aren't going to panic over it," Snyder told reporters. "But we are doing as much research as we possibly can to see if there is anything that should be different than what we are doing. Part of it is a matter of emphasis. Part of it is how we might approach any changes that we make in the second half. There are a variety of different things to consider."
This close examination comes on the heels of consecutive gut-wrenching losses to Oklahoma State on a last-second field goal and to TCU in the final minutes. K-State led both games at halftime, including by 18 points against the Horned Frogs. The Wildcats face another stiff challenge Saturday against No. 19 Oklahoma.
The Wildcats had won 49 consecutive games when they held the lead at halftime before these last two failures. In both games, halftime adjustments might have been to blame. Kansas State veered from its rushing attack and looked to challenge through the air with an inexperienced quarterback. A pick-six helped TCU quickly slice into the lead and tip momentum.
"That halftime adjustment is what we are struggling with right now," K-State center Dalton Risner told reporters. "Coming out of halftime, teams are making adjustments. We have to be able to make adjustments with their defense. They are bringing up a safety and putting people in the box to stop our run. We just have to adapt to it. There is no excuse for giving up an 18-point lead."
(h/t Kansas City Star)
---