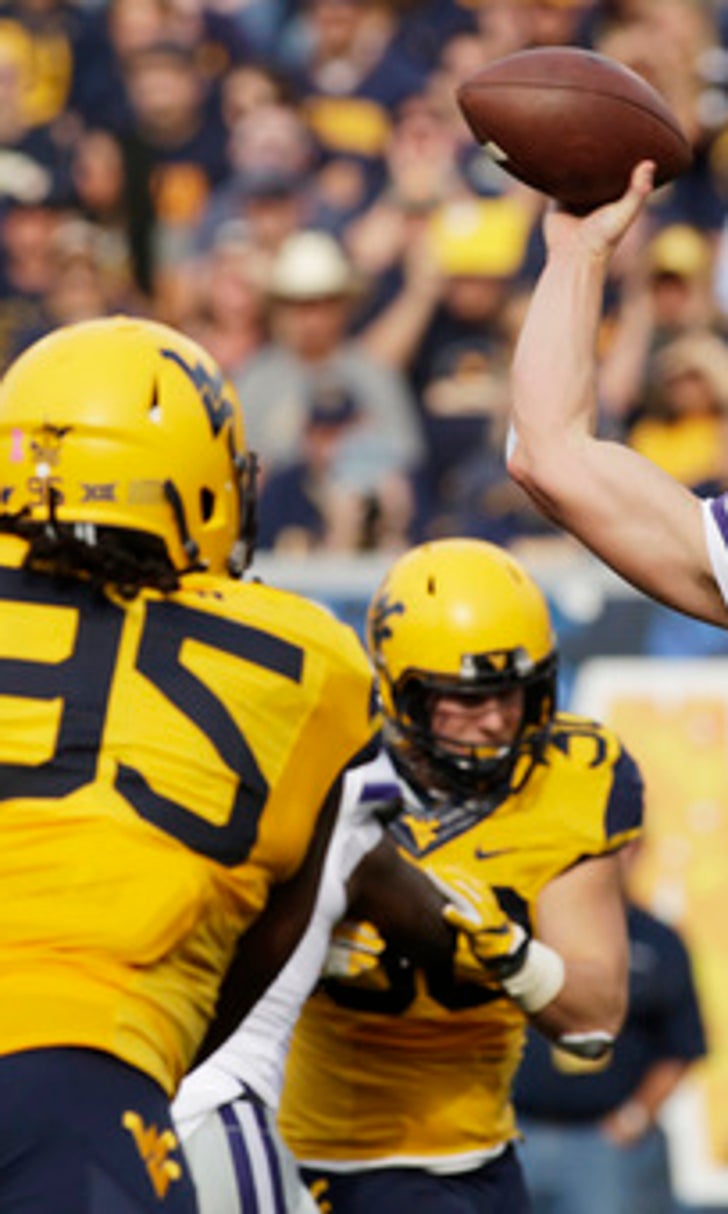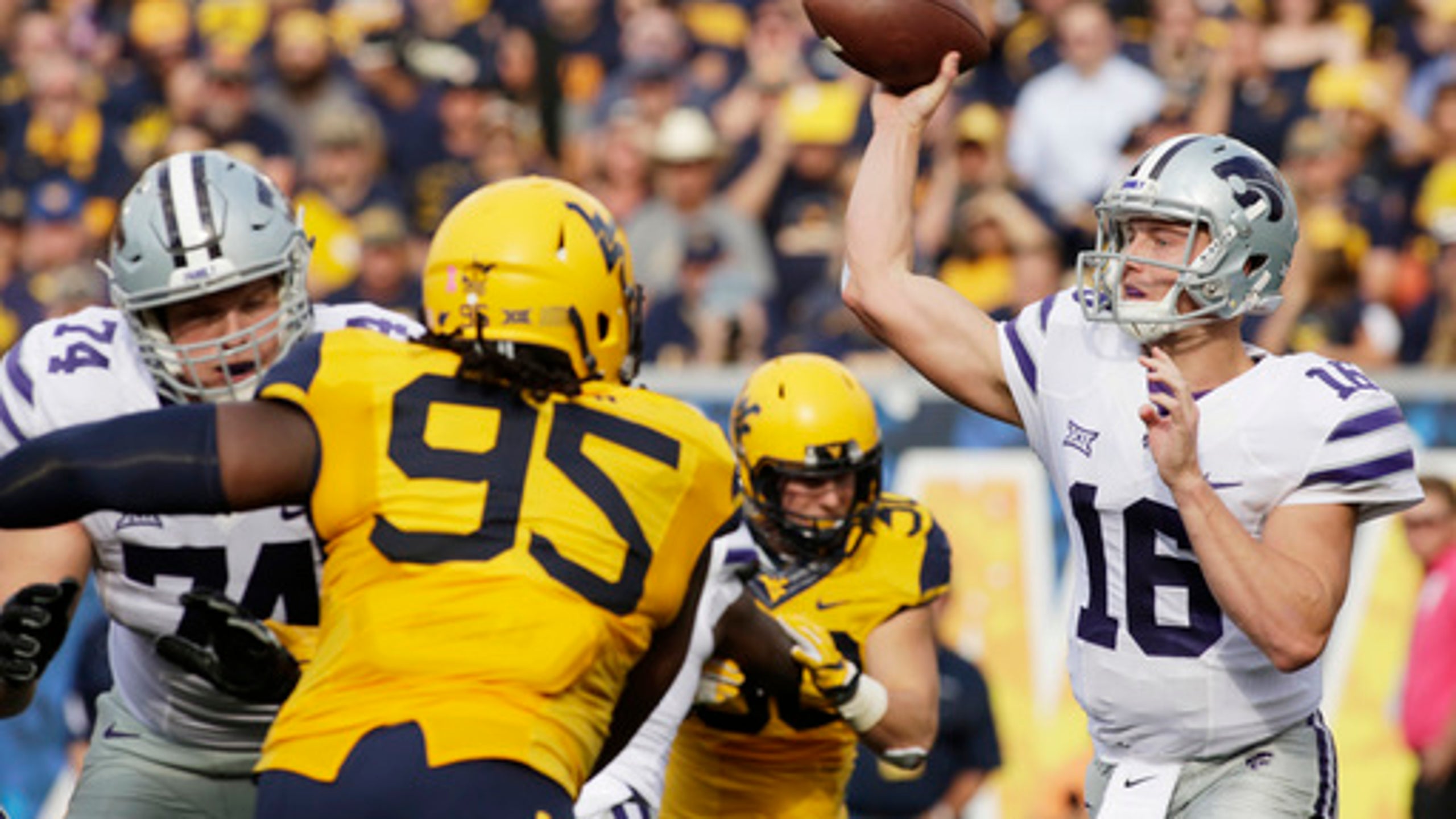 K-State defense remains stout, offense continues to struggle
BY foxsports • October 4, 2016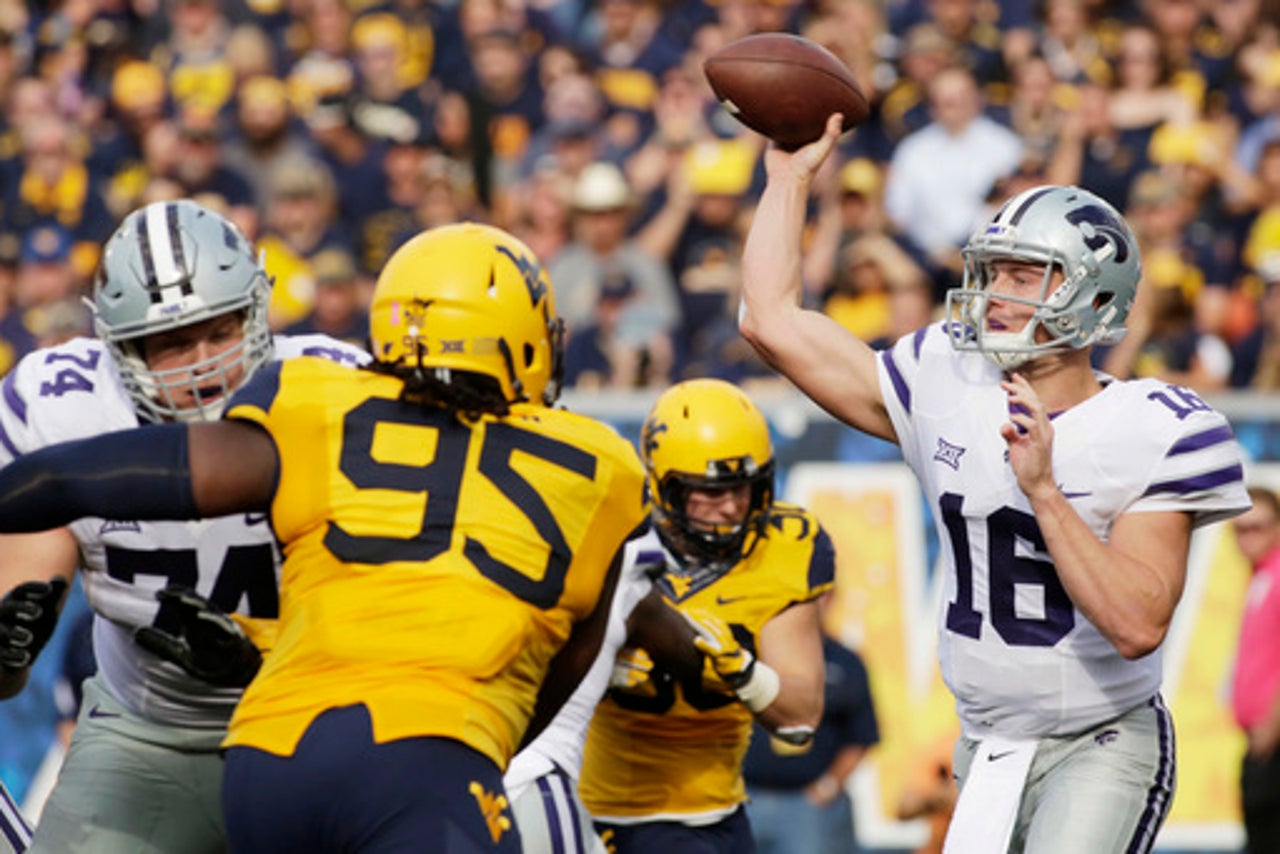 KANSAS CITY, Mo. (AP) The stoutness of the Kansas State defense was on display Saturday in West Virginia.
So was the impotence of the Wildcat offense.
Kansas State could only manage a touchdown and three field goals against the Mountaineers, and all those times settling for three points proved costly. When kicker Matt McCrane failed to hit his fourth in the final minutes, it allowed West Virginia to escape with a come-from-behind 17-16 win in their Big 12 opener.
''I thought we played well defensively,'' Kansas State coach Bill Snyder said. ''I thought we struggled offensively in the second half, when we had to have some movement. Couldn't get first downs. We did get the ball downfield but once we got across midfield we just hit a stone wall.
''The execution was not as good as it needs to be, and a variety of other things,'' he said. ''Most of it I have to see on tape. At the end of the day, we probably didn't move the ball like we should.''
Those are painful admissions from an offensive-minded coach.
When he briefly retired more than a decade ago, Snyder had plenty of free time, so he went to school on the new-look offenses that had been putting up huge numbers across the college landscape.
When he made his comeback, he implemented what he learned at Kansas State.
The result has been offenses that have been able to hold their own in the pass-happy Big 12, regardless of the personnel. Collin Klein proved to be a bulldozer of a quarterback who made the Wildcats' unique run-pass system work like a machine. His replacement, Jake Waters, was a pass-first quarterback who teamed with a star wide receiver in Tyler Lockett to light up the scoreboard through the air.
So far, nobody is quite sure what the identity of the Kansas State offense is this season.
Nobody is quite sure what it was last season, either.
Jesse Ertz won the quarterback job last fall but was hurt on the first play of the season, and backup Joe Hubener struggled so mightily that wide receiver Kody Cook eventually played the position. And while it would be easy to point to injuries as the reason behind the poor offensive production, the reality was that with a solid stable of running backs and playmakers, the offense still underachieved.
That has been the case this season, too. The Wildcats couldn't move the ball in their season-opener at Stanford - the same bunch that just gave up 44 points to Washington this weekend - and their struggles against Florida Atlantic and Missouri State were masked by good field position provided by their defense.
Then, the letdown in Morgantown on Saturday.
Kansas State built a 16-3 lead in the second half, but its inability to pick up first downs allowed the Mountaineers to get back in the game. And when they took a 17-16 lead with 6:04 remaining, Kansas State still had ample time to march downfield for a potentially winning score.
In 10 grinding plays, the Wildcats could only move 33 yards. McCrane was called upon to try a 43-yard field goal attempt that he missed wide left with 2:03 remaining in the game.
''We were in that game, and I should've done it for my team,'' McCrane said, ''and I wasn't able to do it.''
It shouldn't have been entirely on his shoulders.
Ertz was just 10 of 30 for 166 yards with an interception, and led the Wildcats to just 108 yards total in the second half. They averaged just 2.86 yards on 42 rushing attempts.
All against a West Virginia defense that had been allowing 215 yards a game on the ground.
That certainly didn't help offensive coordinator Dana Dimel's future at Kansas State.
Snyder is famously protective of his assistants, so it's unlikely Dimel will be let go. But there had been some rumblings that the former Wyoming head coach would be considered for the head job when the 76-year-old Snyder retires, essentially creating a smooth transition into the next era.
''There were some communication issues, but I think it was execution as much as anything,'' Snyder said of the game. ''You have to take your hats off to West Virginia. I thought they played awfully well defensively. They do some things ... we had some confusion out there. It's a number of things.''
---