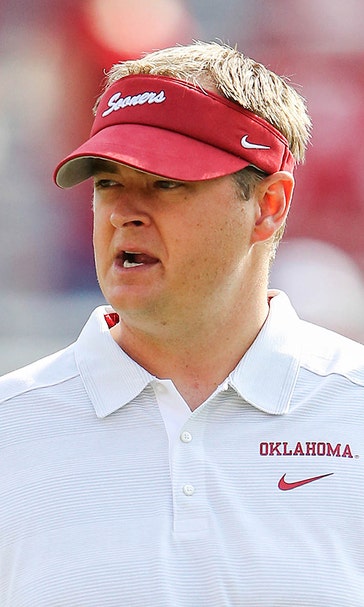 Josh Heupel's dad says son doing fine in new job at Utah State
July 2, 2015

it's been a rough time for Josh Heupel. The former Oklahoma quarterback who led coach Bob Stoops to his lone national championship in 2000, and had been part of the Sooners coaching staff since 2006, is starting over.
At Utah State.
The Aggies have always played a fine brand of football, but calling plays for a powerhouse in a major conference compared to doing it in a cozy stadium tucked in the mountains can be a lot to get used to.
Heupel's father, Ken, who was running a camp for his son's foundation, said everything is going well in Logan, Utah.
"Fantastic," Ken Heupel, wearing a Utah State visor, told the Tulsa World. "(He) loves it there. Loves the weather, loves the coaching staff, and I wear the Utah State (logo) very proudly."
The Sooners weren't terrible on offensive in Heupel's final years, but they weren't great either and failed to produce a big-time quarterback that could lead the team to national title contention.
Last season, as quarterback Trevor Knight struggled, the lack of a downfield passing game, was hugely problematic. After the 8-5 season, Stoops decided it was time to make changes. He fired Heupel and receivers coach Jay Norvell, who landed at Texas.
Ken Heupel, who is the head football coach at Northern State University in South Dakota, said Stoops' decision to let Heupel go didn't surprise the former Heisman Trophy runnerup, or his family.
"We all know this is a big boys business," Ken Heupel told the Tulsa World. "We understand what the situation is and that type of thing, so no."
(h/t Tulsa World)
Photo Credit: Kevin Jairaj-USA TODAY Sports
---