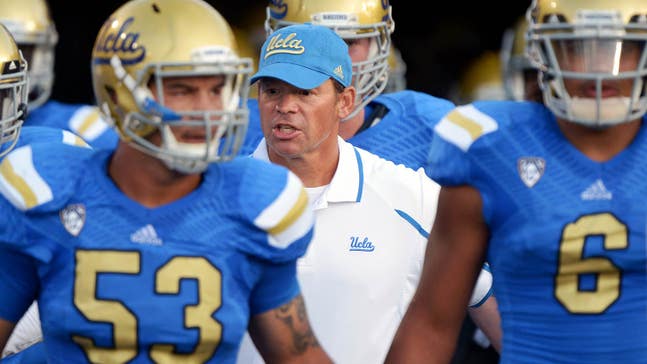 Jim Mora: Pundits are hypocritical in NFL evaluation process
Published
May. 1, 2015 4:02 p.m. ET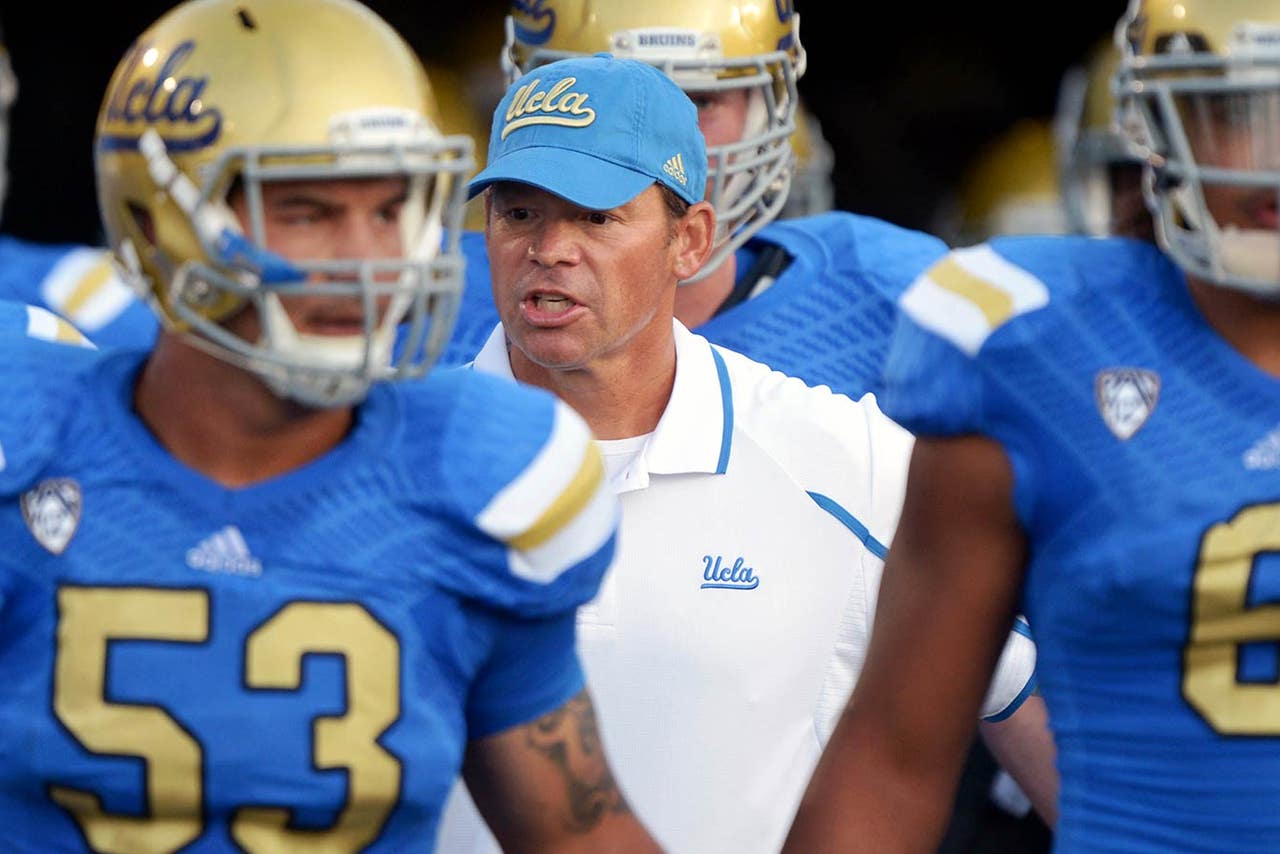 Earlier in the week, USC coach Steve Sarkisian was on the Rich Eisen Show where he blasted the NFL evaluation process. Sarkisian particularly was upset about how college quarterbacks are evaluated, wondering why they're constantly under center at the scouting combine when NFL quarterbacks constantly switch from under center to a shotgun formation.
Not long after that interview, UCLA's Jim Mora also joined Rich Eisen, and Mora was asked whether the NFL was being hypocritical in how they evaluate NFL prospects. Our thanks to Bruins Nation for unearthing this video.
"I don't know that the decision makers are being hypocritical," Mora told Eisen. "I think the pundits are being a little hypocritical. When I was in the NFL, you didn't necessarily look at a guy and evaluate what type of system he came out of. You said, 'Can the guy play football? Can he process information? Does he have the physical attributes to play at the next level.'
"To me, when you look at a guy like (former UCLA quarterback) Brett (Hundley), you look at (former Oregon quarterback) Marcus (Mariota), they're big, they're fast, they're physical. They've got lively arms. They're smart decision makers. It doesn't matter whether or not they took a snap from center or not. Because, as you just said, how many times have you seen Tom (Brady) under center? Maybe 10 percent of each game.
"So, if there are skills that need to be taught, I think they've demonstrated they can learn them and they can perform them at a high level."
Mora talks on a myriad of subjects during his nearly 20-minute long conversation with Eisen. It's worth your time.
(h/t Bruins Nation)
Photo Credit: Kirby Lee, USA TODAY Sports
---
---