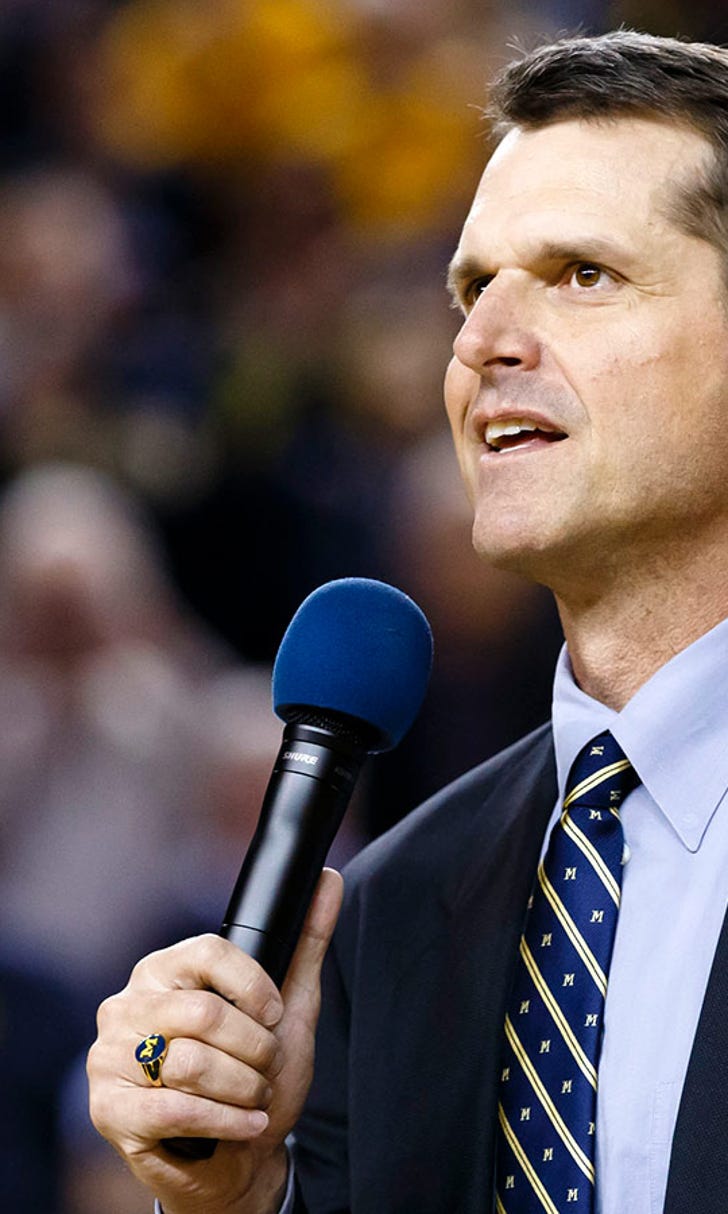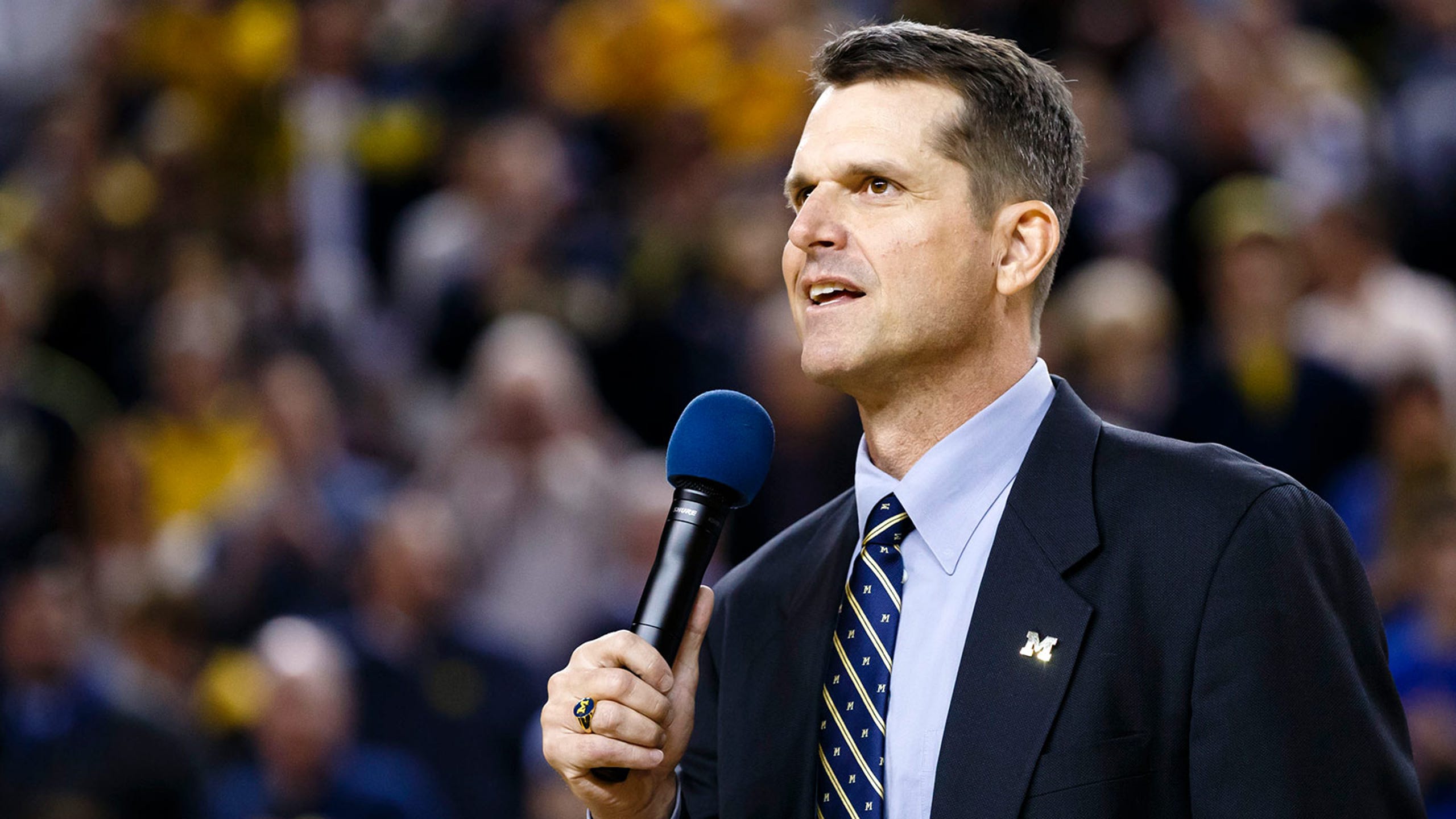 Jim Harbaugh will not compromise mathematic principles for rivalry talk
BY foxsports • August 14, 2015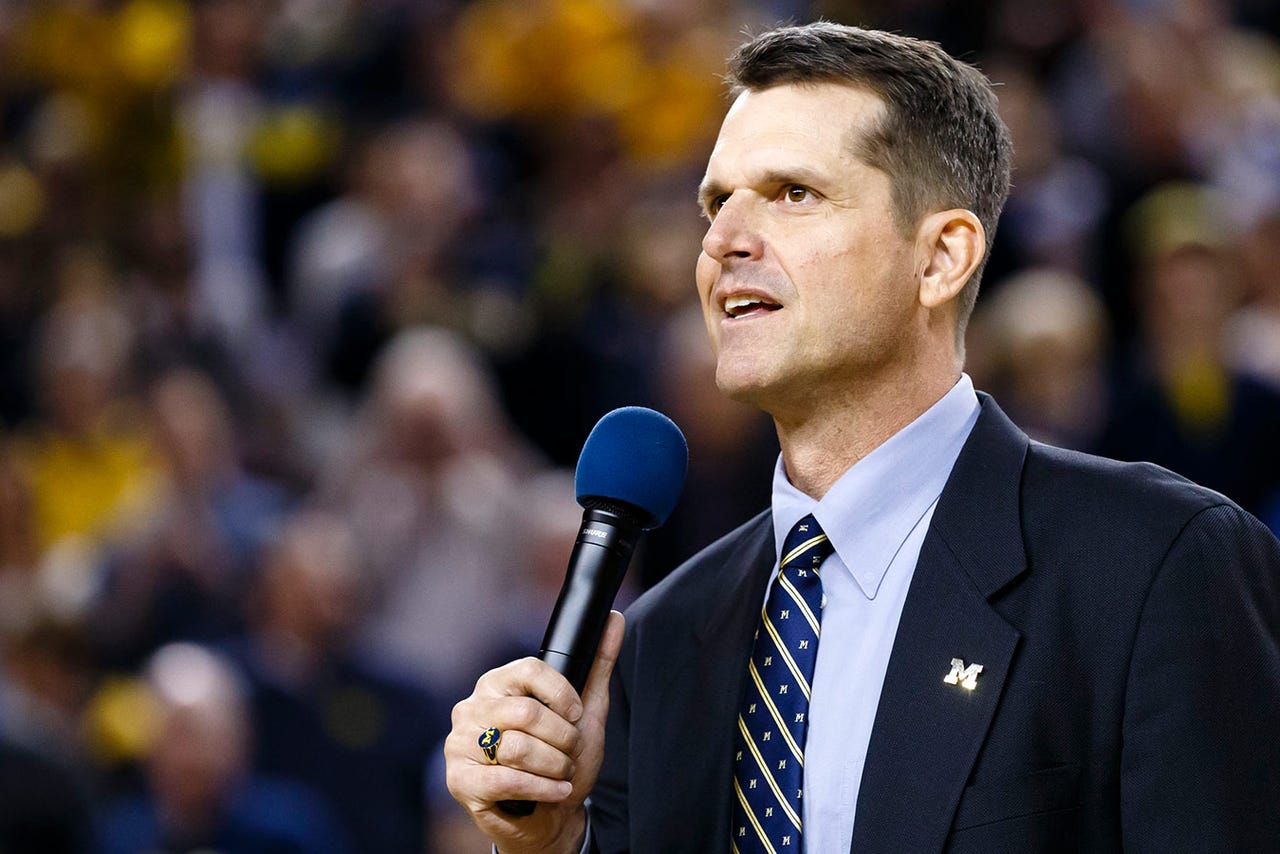 The Summer of Jim Harbaugh is nearly complete, but he isn't quite done adding interesting anecdotes to the discussion of college football. 
The Michigan football coach's latest gem comes from ESPN The Magazine in a story profiling his connections to Ohio State coach Urban Meyer, who like Harbaugh was born in Toledo, Ohio. 
At one point in the in-depth and well-done piece, Harbaugh is asked if any personal rivalry between the coaches could escalate the more-than-century-old conflict between the Wolverines and the Buckeyes. 
Not one to worry about anyone else's narrative, Harbaugh indicates he does not believe so. 
"Your objective is the same," he told the magazine. "You want to win. Ten-tenths, you want to win. If you know (Meyer), does that make you want to win eleven-tenths?" 
As he has often while spreading the Michigan football message across the land since being hired late last December, Harbaugh then reached for a pop culture reference to drive home his point. 
"In that movie Spinal Tap, remember the guy talks about, 'This goes to 11?' It doesn't. It's 10 out of 10. It's 100 percent. That's as high as it goes," Harbaugh said. "You can't give 110. The point is, because you know somebody, or because you have some kind of personal -- I mean, I (coached) against my brother in the Super Bowl. Whether he was my brother or somebody I didn't know, it doesn't raise the level of how much you want to win."
So that settles that. 
(H/T ESPN The Magazine)
---
---