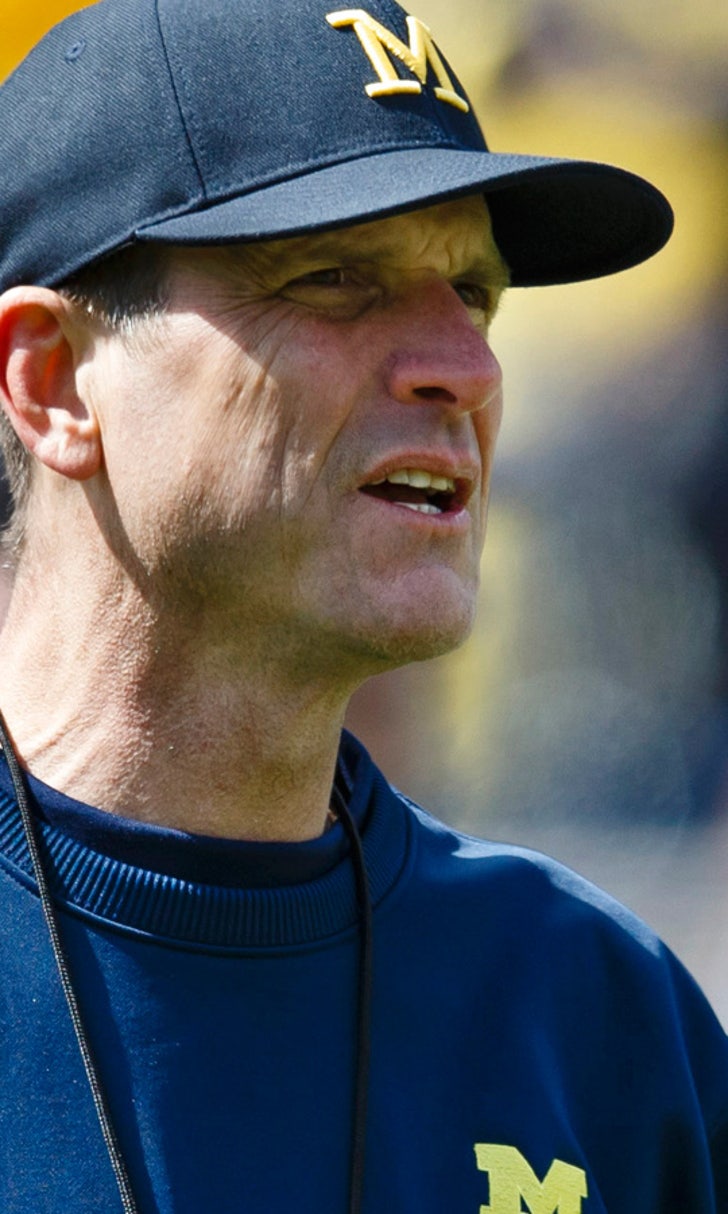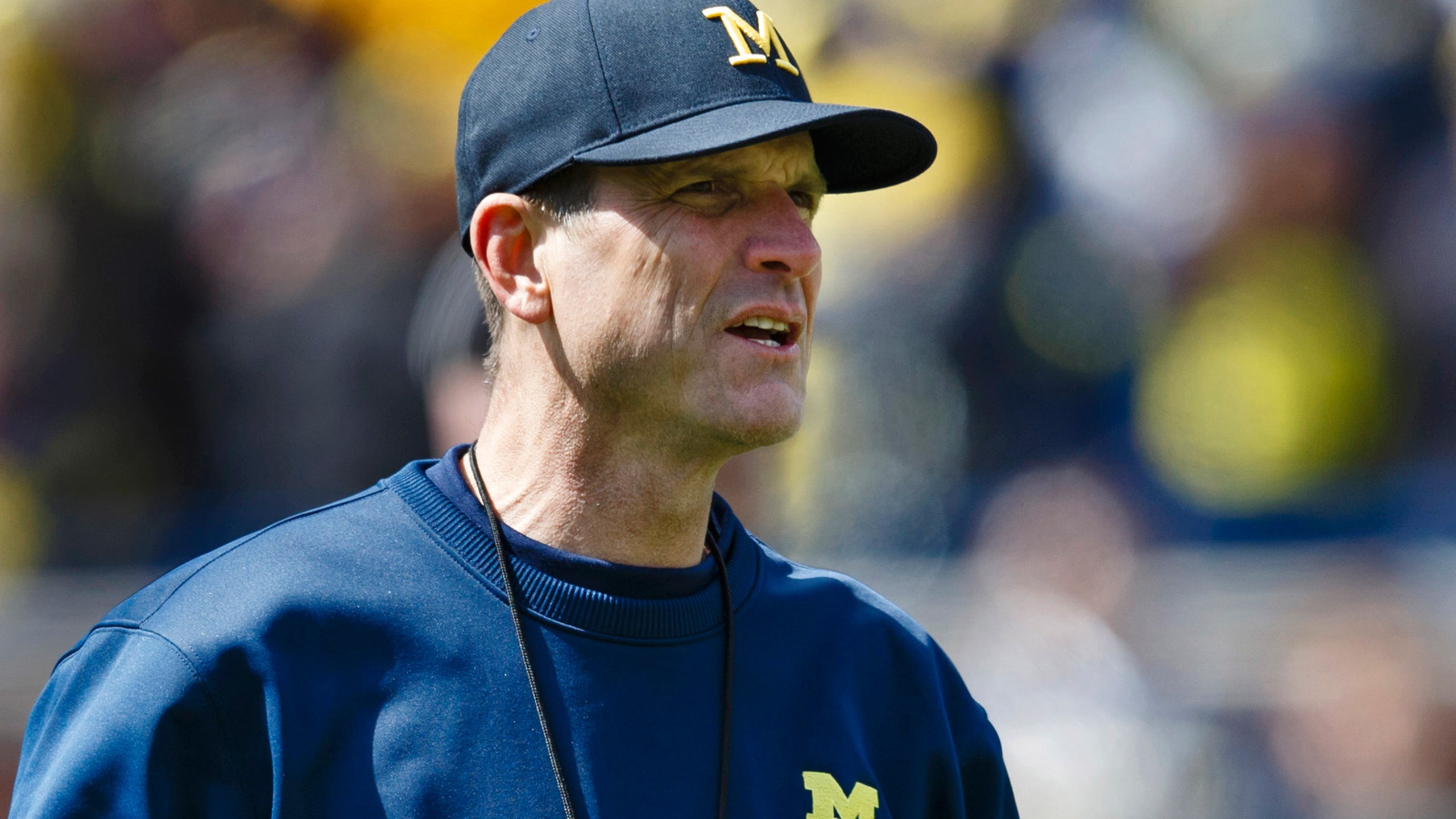 Jim Harbaugh gets trolled on recruiting trip and can only tip his cap
BY Marcus Hartman • January 15, 2016
Jim Harbaugh's viral recruiting visit now has a viral photo. 
The Michigan coach made headlines earlier this week when a report surfaced that he planned to spend the night at highly regarded kicker Quinn Nordin's house in an attempt to get the Penn State commit to flip to Michigan. 
Apparently, someone in the neighborhood wanted Harbaugh to know Rockford, Michigan, is a town that includes fans of both in-state schools:
Even Harbaugh himself had to acknowledge it: 
But his reception in Rockford was not all negative. 
Per the Detroit News, a local bar voted Wolverines when it comes to Nordin's college destination. 
Nordin is the No. 1 kicker in the nation, and he can't sign a letter of intent until the first week of February. 
Who knows what Harbaugh will have cooked up between now and then -- or how the rest of the state will react. 
---
---