Jim Harbaugh explains how Michigan came up with the insane formation it used vs. Wisconsin
BY foxsports • October 4, 2016
While Tennessee, North Carolina and Clemson stole the show last Saturday, Jim Harbaugh's Michigan Wolverines may have provided the quirkiest moment of the weekend.
It came in the second quarter of Michigan's eventual 14-7 win over Wisconsin, when the Wolverines lined up with 10 -- count 'em -- 10 men in the backfield. They of course broke the huddle, lined up in a normal formation and ran the play.
So where did that evil mastermind Jim Harbaugh come up with such a quirky formation? Some high school football film.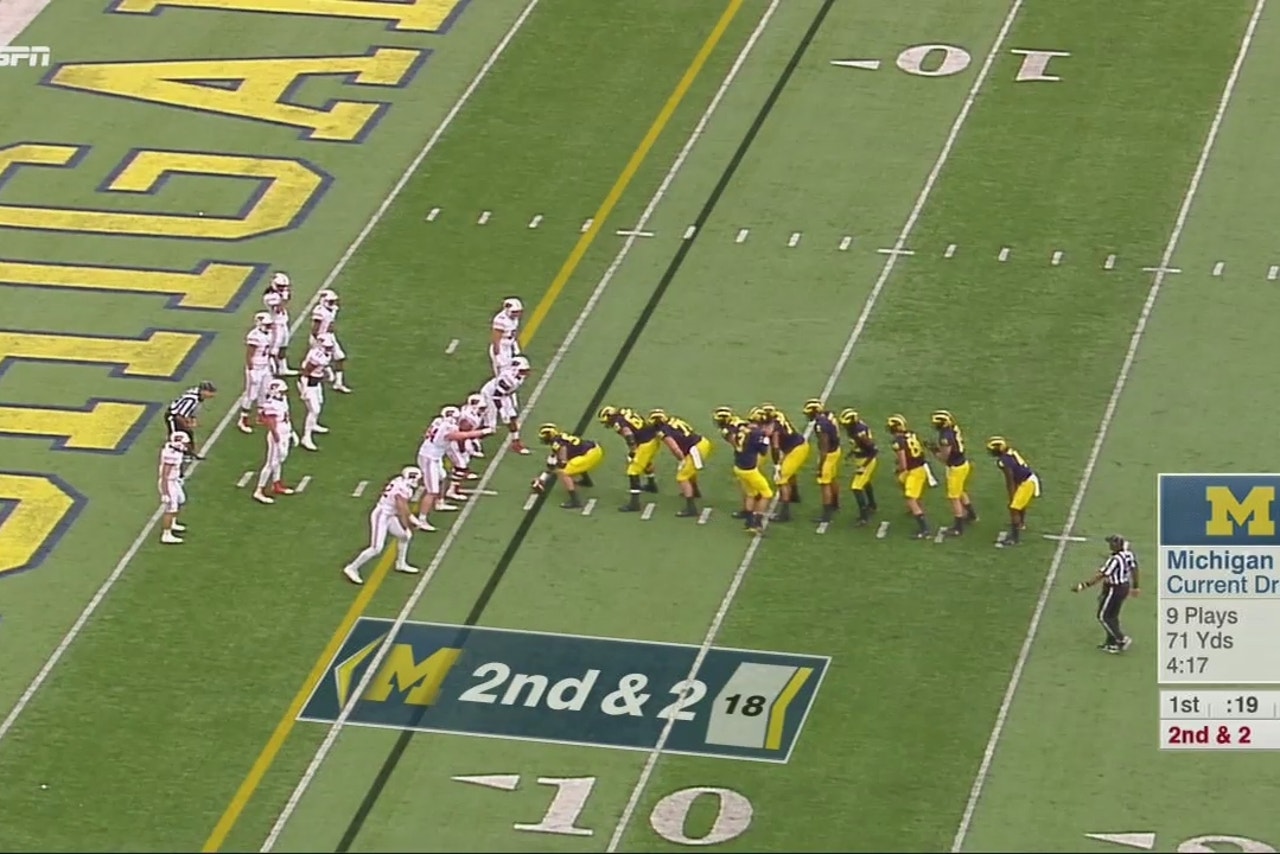 He provided some details on Tuesday, with his quotes coming courtesy of CoachingSearch.com:
It's interesting that Harbaugh mentions that his son Jay saw the formation while watching high school film of a team in Colorado because arguably the most high-profile recruit in Michigan's 2017 class is from the state. He's a quarterback who goes by the name Dylan McCaffrey, and you may have heard of his brother Christian. Could it have been McCaffrey's team that ran the play? Who knows.
It will be interesting to see if the play actually does have a future for the Wolverines. After all, now that America has seen it, chances are no one will be caught off-guard if Michigan elects to run it again.
But knowing Harbaugh, he probably has something much more diabolical up his sleeve going forward.  
---