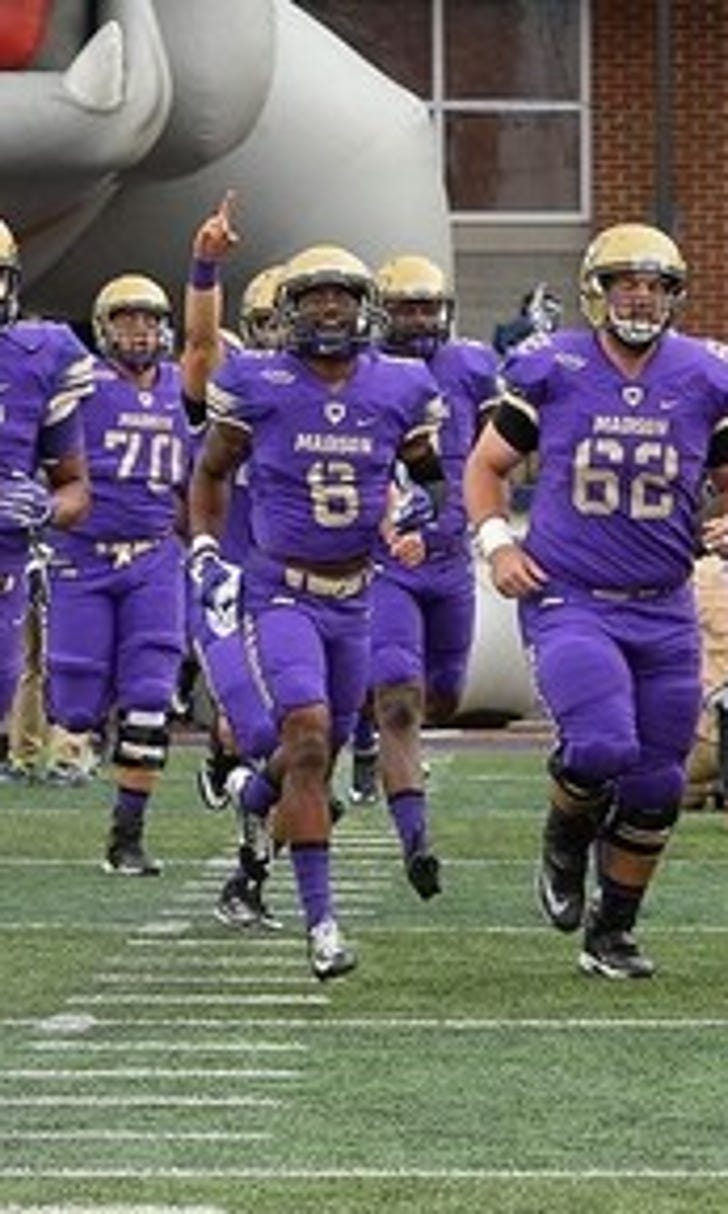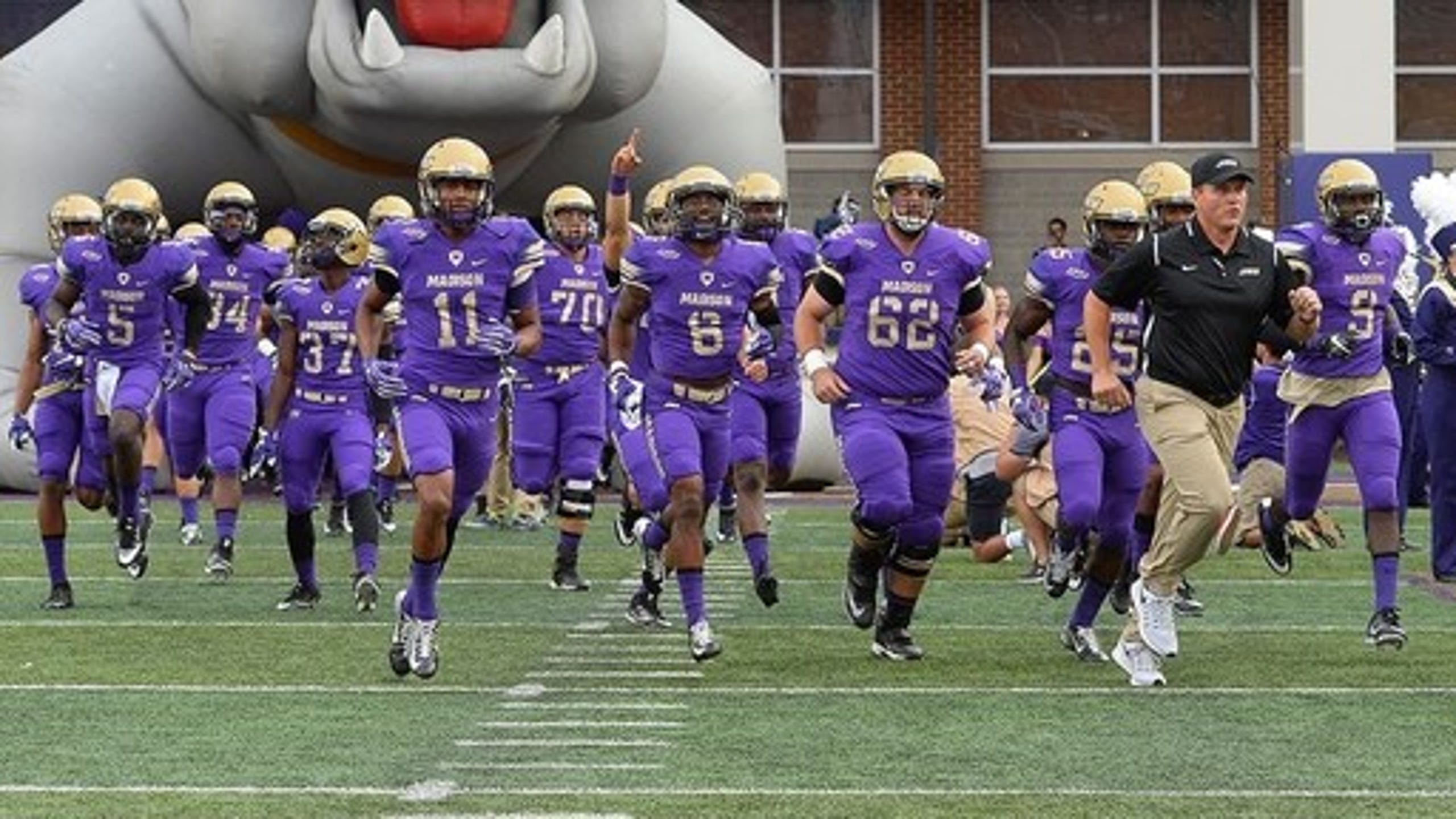 James Madison sets future FBS matchups
BY foxsports • September 8, 2016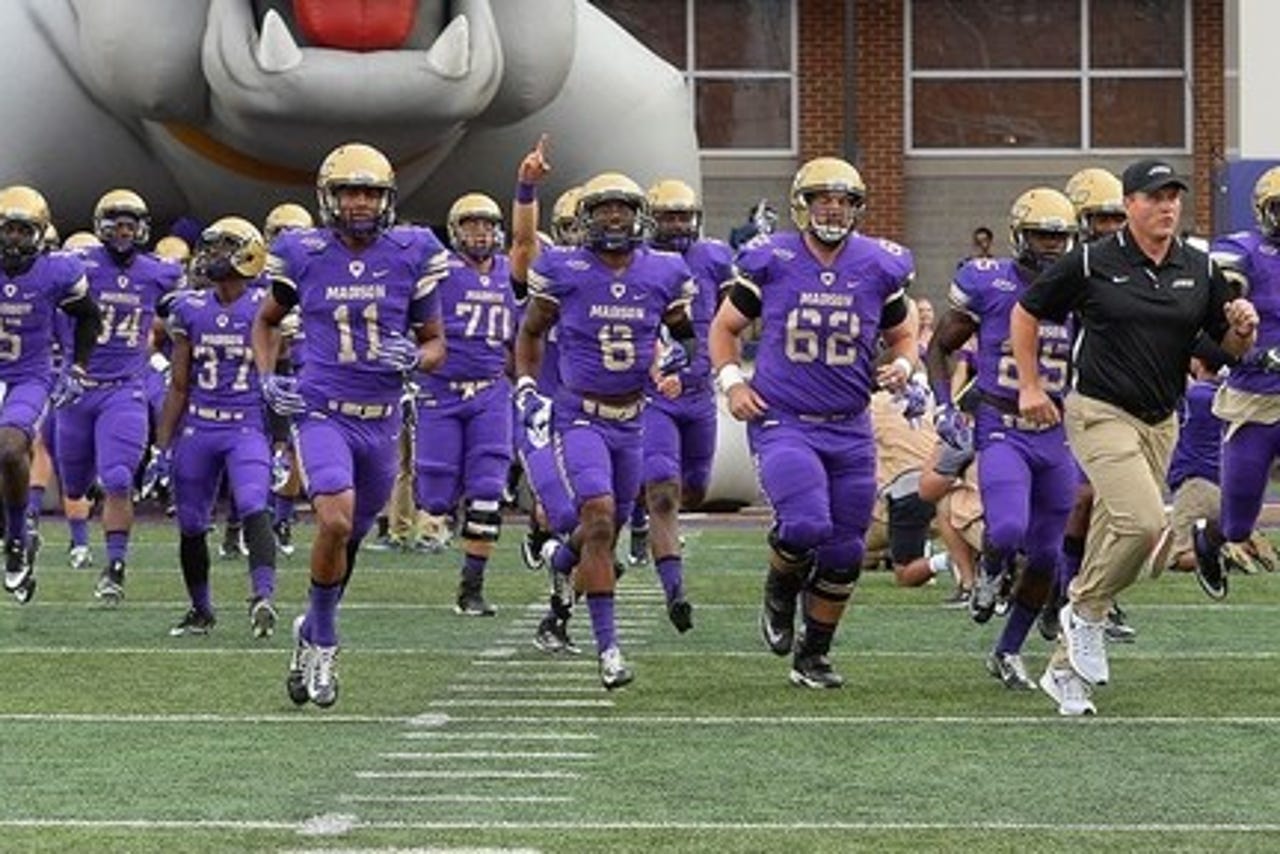 (STATS) - James Madison won't have to travel far for three FBS matchups announced Thursday, but a win in any of them would go a long way for the Dukes' program.
The FCS power from CAA Football will travel to East Carolina on Sept. 2, 2017, North Carolina State on Sept. 1, 2018 and West Virginia on Aug. 31, 2019. All three games are within 300 miles of JMU's campus in Harrisonburg, Virginia.
JMU has never played East Carolina or N.C. State and is 0-2 against WVU, including a loss in 2012 at FedEx Field in Landover, Md.
"My teams have always enjoyed playing in those types of environments and it's something we look forward to each season," JMU coach Mike Houston said. "JMU has seen success against FBS teams and I look forward to having our program showcased against quality opponents. It's also great for the fans that all three games are geographically close, so we're excited to see JMU nation in big numbers at our future FBS games."
The Dukes are 5-19 against FBS opponents since 1979. Their biggest win was over 13th-ranked Virginia Tech 21-16 on Sept. 11, 2010.
This season, the No. 12th-ranked Dukes will play at North Carolina on Sept. 17.
---