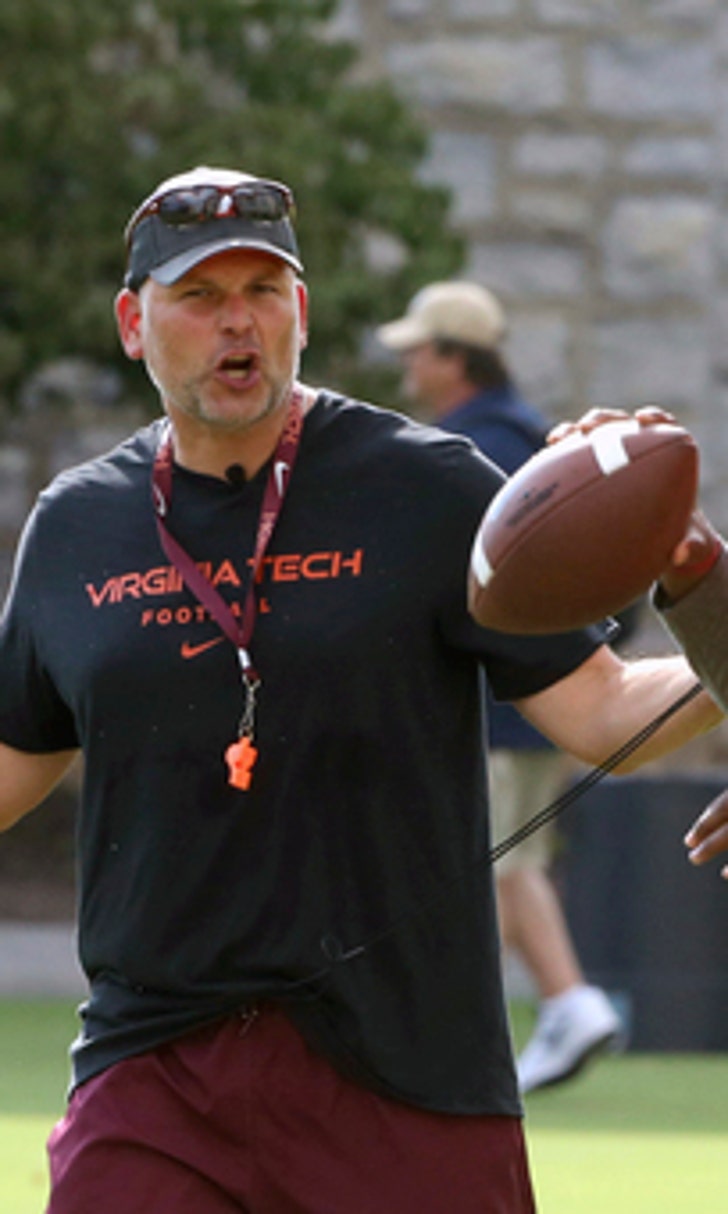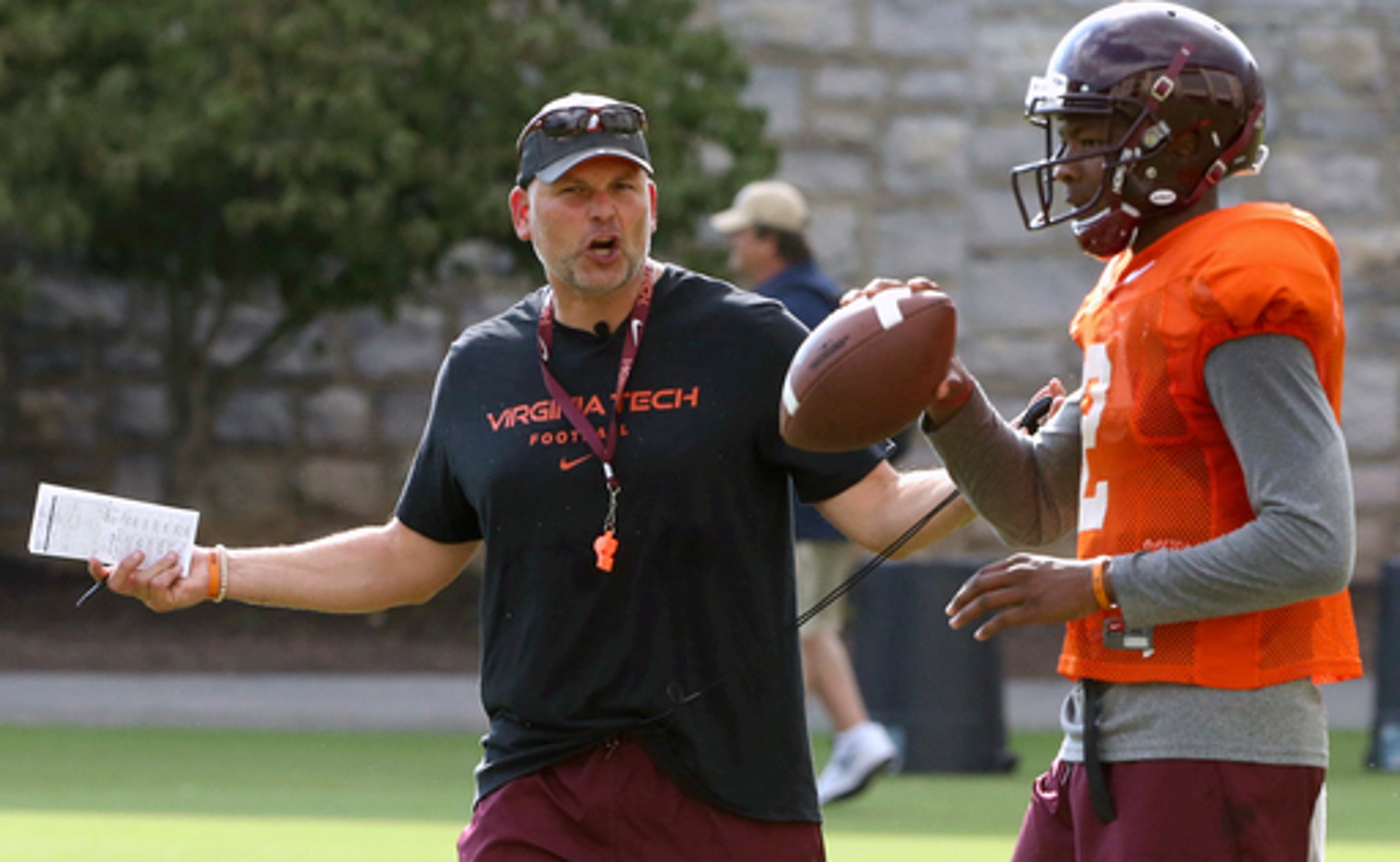 Jackson steps into spotlight for No. 21 Virginia Tech
BY AP • September 1, 2017
Josh Jackson will step into the spotlight when No. 21 Virginia Tech and No. 22 West Virginia renew a once-bitter Big East rivalry on Sunday night.
The redshirt freshman quarterback won a three-way battle to earn the Hokies' starting job. He's the son of a football coach who talks like a coach himself at times. And he's likely the player who will have the most impact on whether Justin Fuente's second season as coach will go as well as the first.
Yes, he will be excited but said he has had to quickly turn his focus to being ready to play.
''I kind of just take a couple deep breaths, relax and get ready to go play because usually once everybody runs out, everybody is going crazy and everything like that, I've just got to stay calm, cool and collected,'' he said. ''I'm just going to focus in, do the best I can to not let the environment have any type of effect on me.''
Jackson has impressed Fuente and his coaching staff since he arrived on campus. Last season, he remained a contender for the starting job well into camp, and he now feels like he's completely well-versed on what the Hokies do.
''I don't think we're going to have to dial anything back,'' Fuente said.
Cam Phillips, the Hokies top returning receiver, has liked what he's seen from Jackson, on and off the field.
''Yes, I think Josh is ready,'' Phillips said this week. ''I think mentally he's a really, really good guy. I think he always knows what to expect from a defense. He always knows where to go with the ball and I think him and the coaches are always on the same page. They communicate well. ... I think he's definitely preparing the right way.''
The Mountaineers, meanwhile, are taking a wait-and-see approach because they've never seen Jackson play.
Last season, when Jerod Evans won the Virginia Tech quarterback job, he led the team in rushing with 846 yards, and ran for 12 touchdowns. Jackson also has dual-threat capability, though he's never done it in college.
Mountaineers defensive coordinator Tony Gibson expects to get answers to that question quickly.
''The thing that scares you a little bit about these guys is the quarterback run and trying to pressure and then they find the seam on you,'' he said, surmising that he will know Tech's plan ''by the end of the first quarter.''
Studying what Evans did a year ago may have value, or may not, Gibson said.
Fuente, though, would have been thrilled to hear Jackson's reply to his keys to the game.
''I think the biggest key in the first couple of games is obviously just ball security and penalties,'' he said, listing the two concerns Fuente and his staff harp on as much as any. ''Making sure we don't turn the ball over a ton and just staying away from dumb penalties on offense and defense.''
Avoid those mistakes, he added, ''and I think you have a chance.''
Spoken just like a coach's son.
---
More AP college football: http://collegefootball.ap.org and https://twitter.com/AP-Top25
---
---