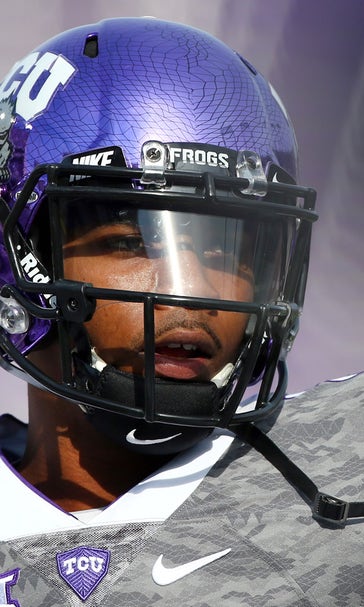 It's official: Young Iowa State fan headed to TCU for West Virginia game
October 29, 2015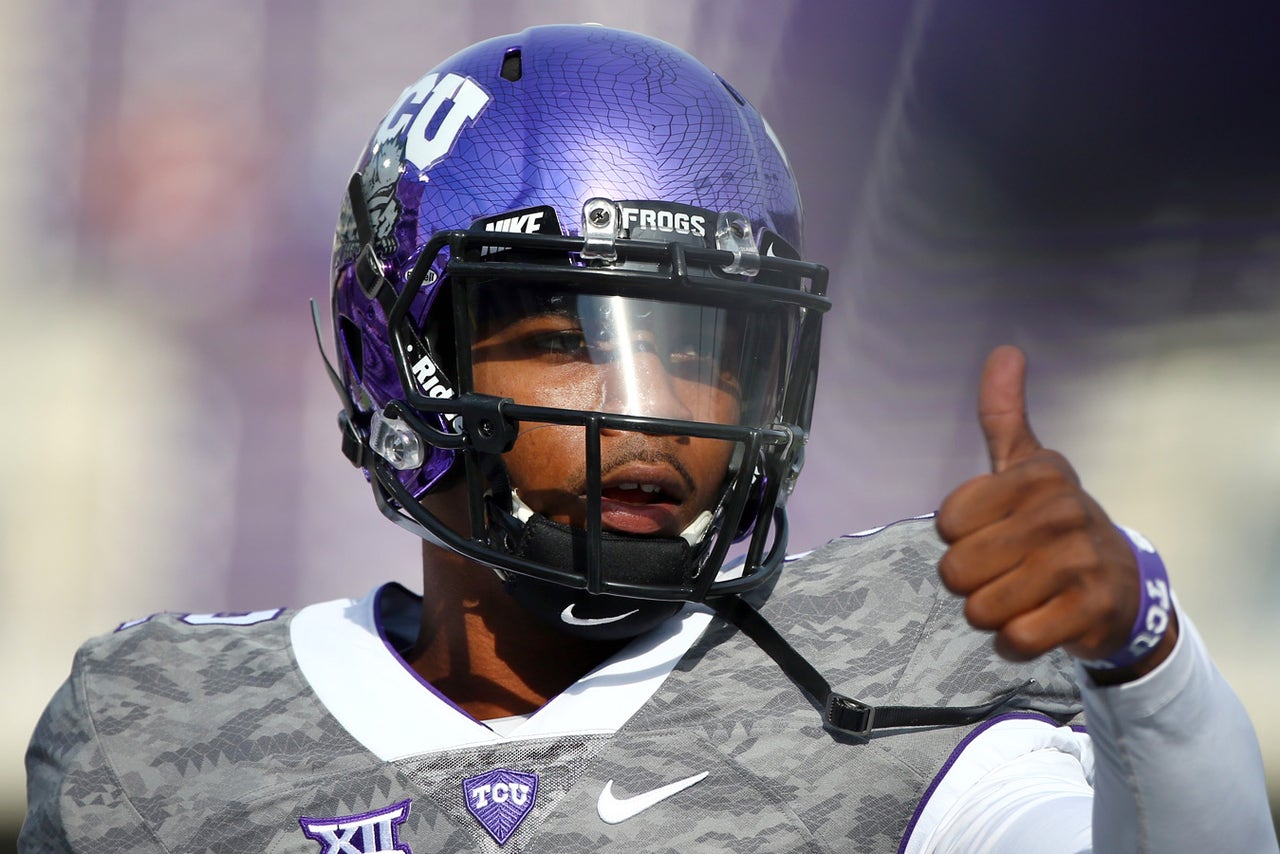 This story keeps getting sweeter.
TCU coach Gary Patterson alluded to it on Tuesday and now it's official: Abby Faber, the 7-year-old little girl captured in a heartwarming photograph with TCU quarterback Trevone Boykin that went viral, will attend Thursday night's nationally televised game on FS1 between No. 5 TCU and West Virginia in Fort Worth.
According to the Fort Worth Star-Telegram, Abby's father, Steve, told the family's plans to Star-Telegram photographer Paul Moseley, who snapped the shot prior to TCU playing Iowa State two weeks ago in Ames, Iowa. Faber, who is in a wheelchair because she has battled spastic diplegia cerebral palsy since age 3, was on the field for the coin toss as a special guest.
Following the coin toss, Boykin, on his own volition, squatted down and engaged her in a conversation. Moseley put the photo on his Facebook page with a description of the act of kindness he witnessed, and later Boykin posted the photograph to his Instagram account. It instantly took off and became a national story.
Later, a TCU student group started an online fundraiser to help Faber's family and raised thousands of dollars.
"It's just mind-boggling, really," Steve Faber told Sports Illustrated. 
No plans were announced by TCU, according the Star-Telegram, of any special recognition of Faber at the game. But she will certainly be there for the 7:30 p.m. ET kickoff.
---
---