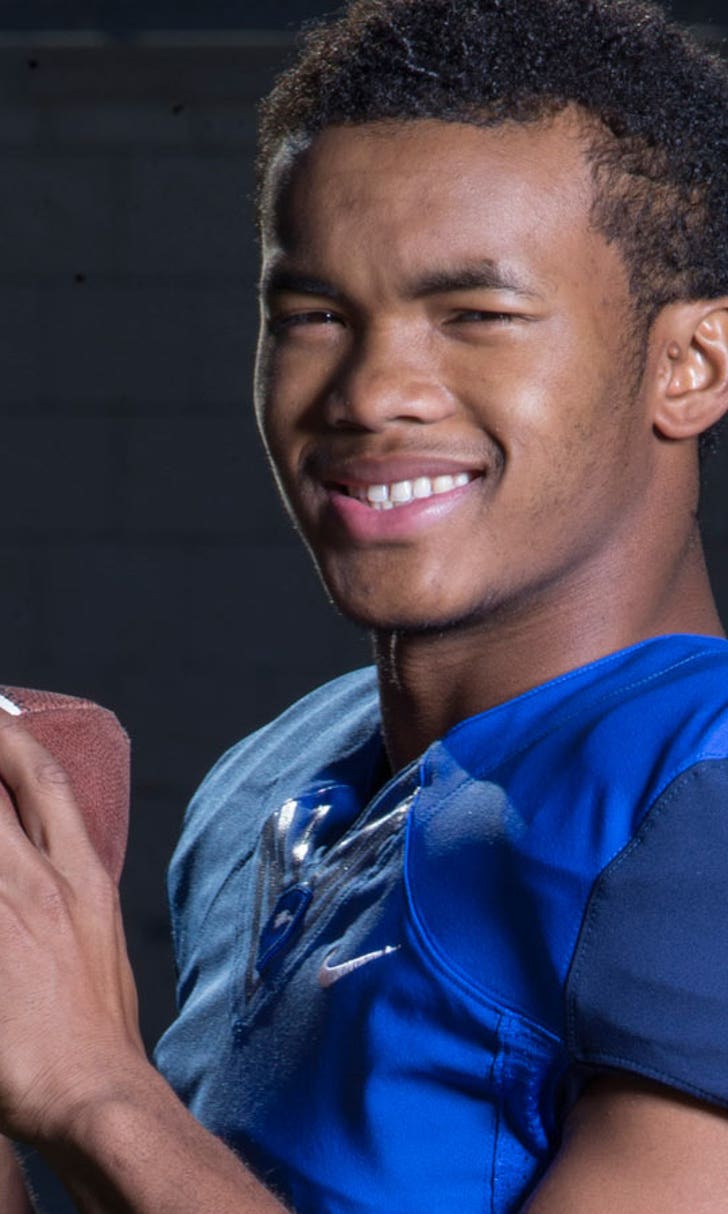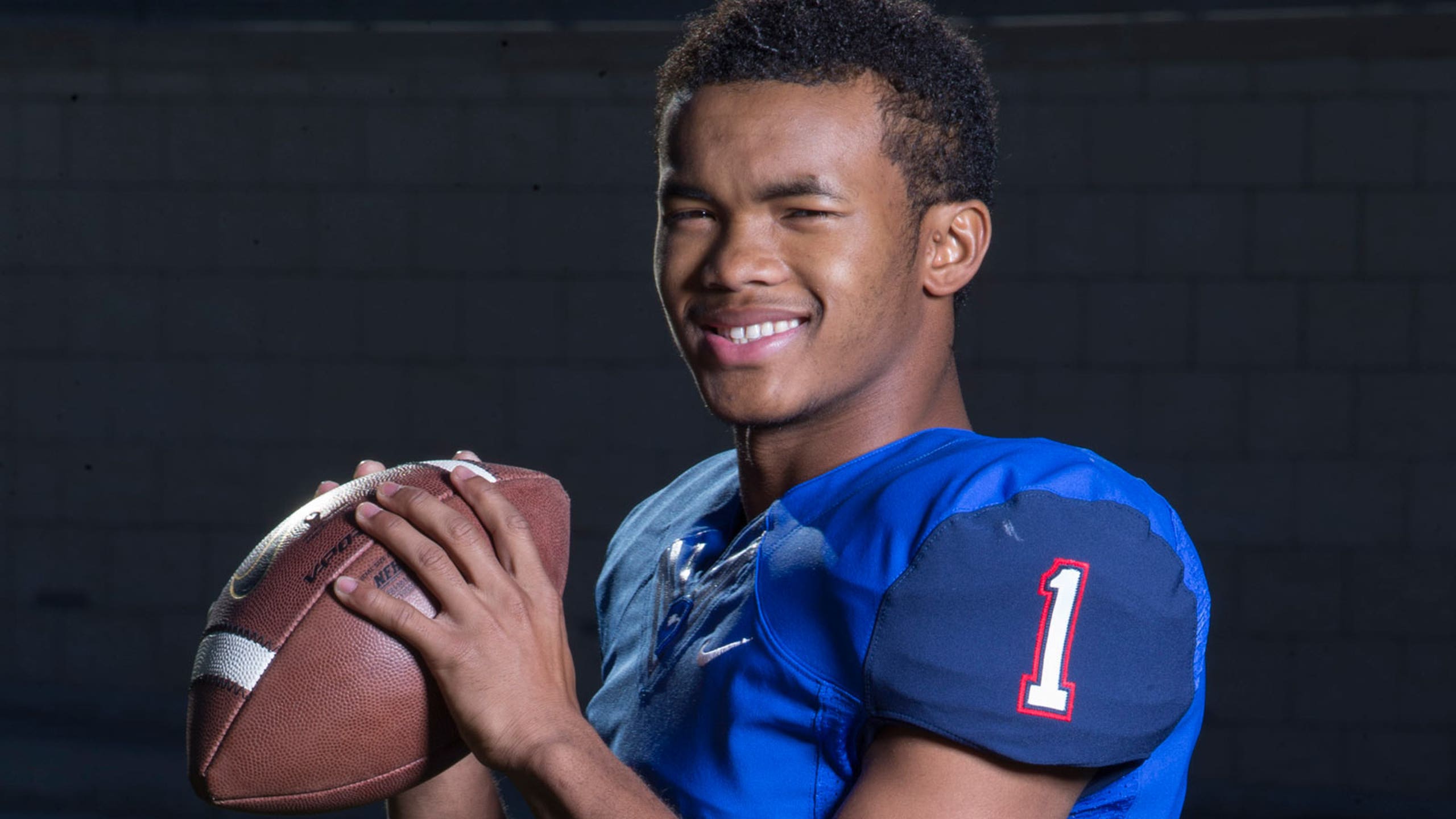 Is Kyler Murray getting too much hype too soon?
BY foxsports • August 13, 2015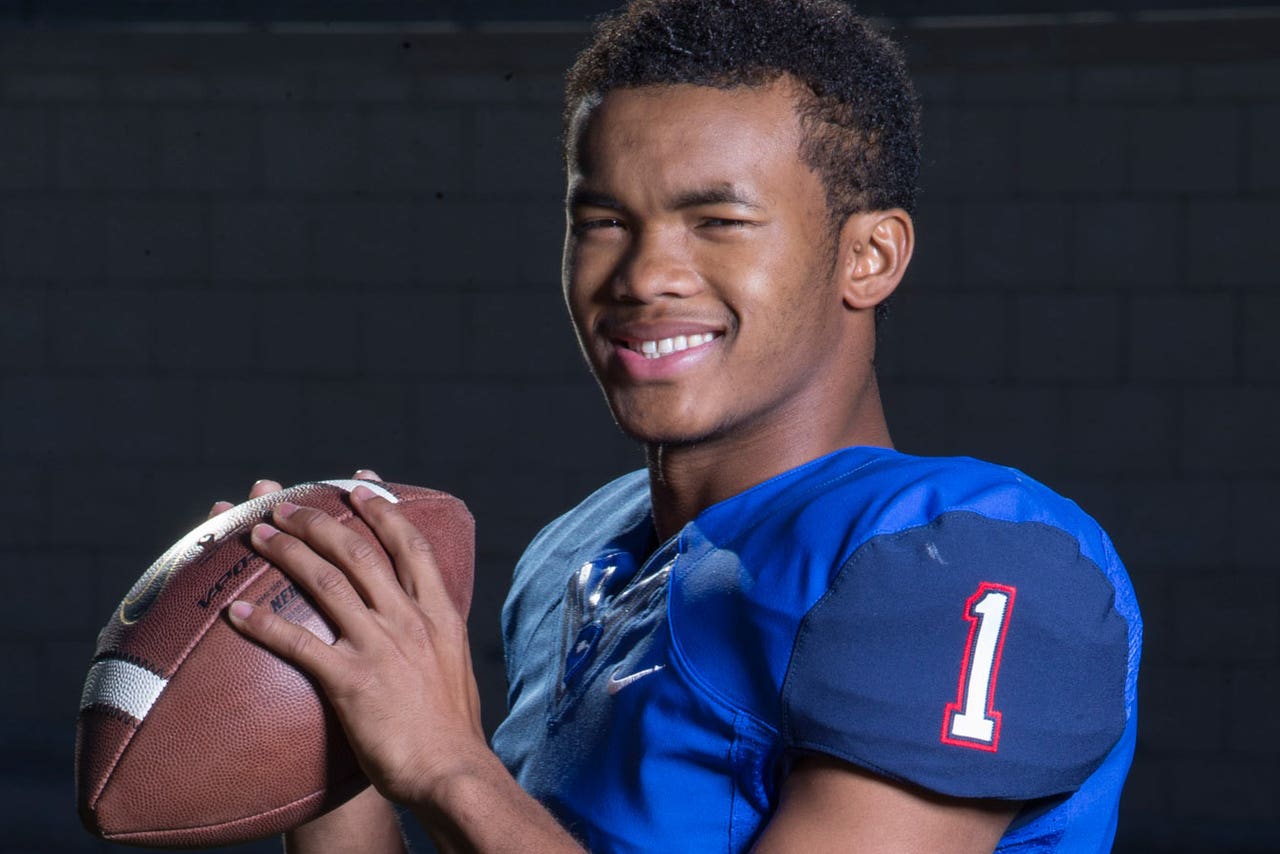 The eyes of Texas (at least the ones in the College Station area) are on the quarterback competition at Texas A&M, particularly uber-hyped freshman Kyler Murray.
That's not surprising, of course: Murray went 42-0 in his high school career, led Allen High to three straight state titles, was the national high school player of the year last season and came to A&M as one of the top recruits in the country.
But are Texas A&M fans expecting too much from Murray given that he only graduated high school a few months ago? That was among the questions brought up on ESPN's "Championship Drive" college football podcast Thursday.
And the consensus among the show's hosts was that, with this being a "pivotal year" for A&M coming off of last season's 3-5 performance in the SEC, it's going to be extremely difficult for Murray to meet the sky-high expectations Aggies fans have set.
ESPN's Travis Haney recalled a visit last season to Kyle Field and offered the following anecdote:
"They were saying (during a strong performance from freshman starter Kyle Allen), 'Wait until you see the next guy ... he's Johnny Manziel, except a better passer."
Considering Johnny Football's legendary status in College Station, that's lofty -- and perhaps unrealistic -- praise. Even Manziel got a redshirt year, which Murray won't have the benefit of if he does beat out Allen for the starting job in camp. So to expect that sort of Heisman-caliber performance from Murray seems like a stretch, regardless of his immense talent.
To that end, Haney said of the A&M fans' comments, "To say that and believe that is one thing, and for it to actually be true is another."
(h/t ESPN)
---