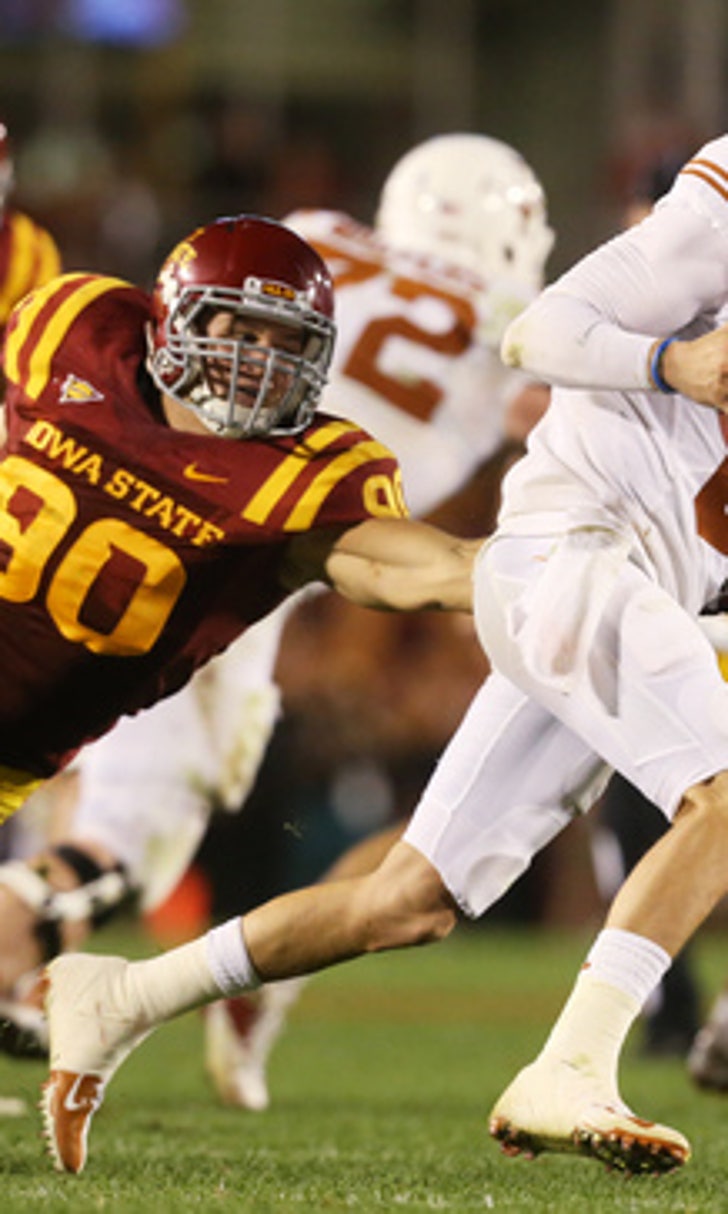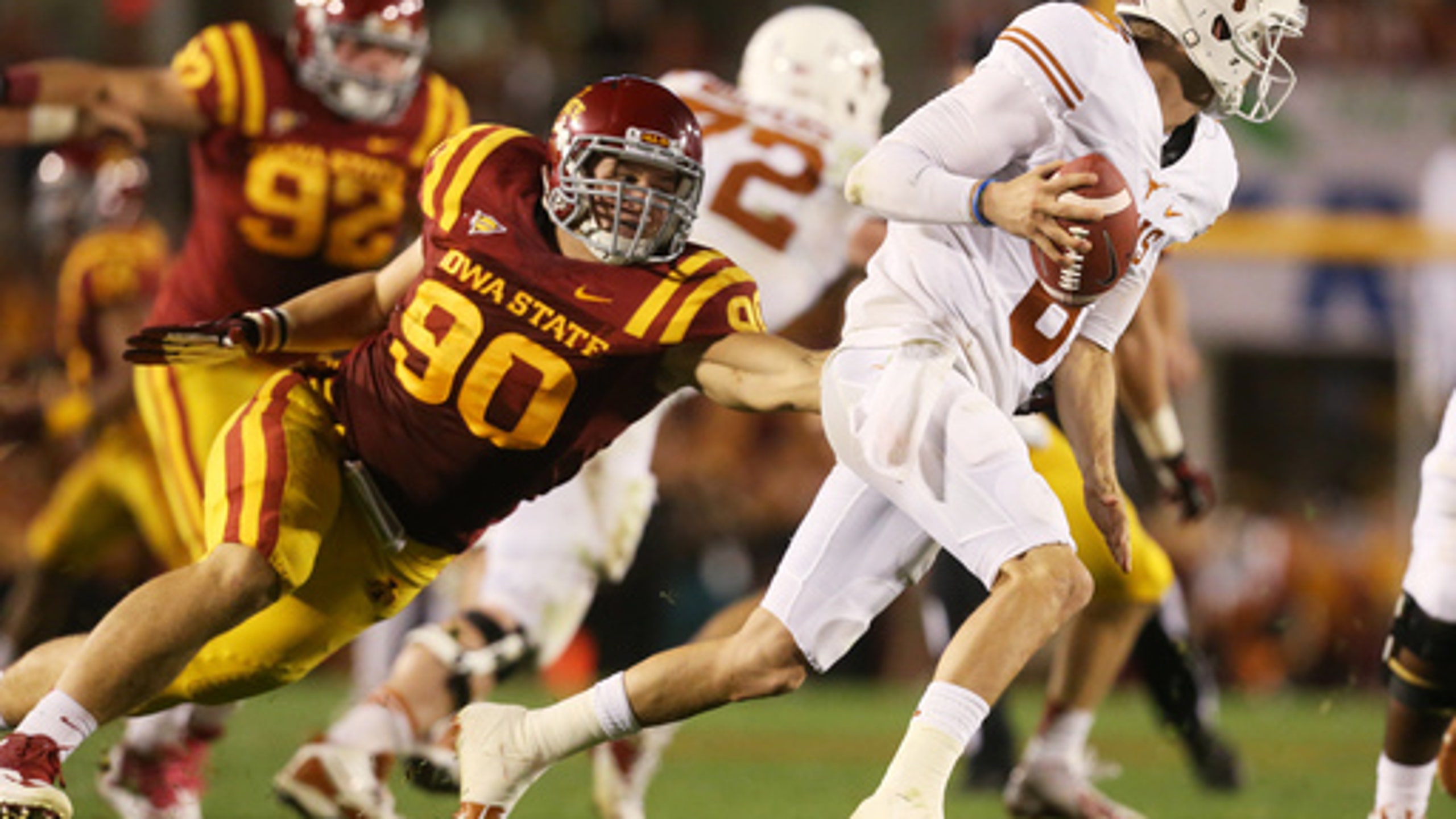 Iowa State opens Campbell era against Northern Iowa
BY foxsports • September 2, 2016
AMES, Iowa (AP) New coach Matt Campbell has brought nothing but excitement to Iowa State in the eight months since he took over.
The long-suffering supporters of Iowa State will begin to see this weekend if it's worth all the fuss.
The Cyclones (3-9 in 2015) will kick off a new era Saturday when Campbell, at 36 the youngest Power Five coach, leads them out against FCS rival Northern Iowa. Campbell's latest new idea will be to replace Deep Purple's ''Smoke on the Water,'' the Cyclones entrance song for years, with something more modern.
None of it will matter if Iowa State loses - and that's certainly a possibility.
The Panthers have beaten the Cyclones five times, most recently in 2013. They're ranked No. 5 in the FCS, and Aaron Bailey is considered one of the best quarterbacks in the subdivision.
UNI coach Mark Farley ''has a very talented football team coming back, led by a dynamic quarterback and then some really dynamic defensive players,'' Campbell said.
Here are some keys to consider as Iowa State and Northern Iowa, separated by just 100 miles, prepare to open the season:
WARREN TIME
If the Cyclones inexperienced line can gel, sophomore running back Mike Warren could emerge as one of the nation's breakout stars in 2016. Warren led all freshmen in rushing yards last season with 1,337 despite essentially playing just 10 games. But Iowa State is also prepared to go with a pair of true freshmen, David Montgomery and Kene Nwangwu, when Warren needs a rest. ''You tell every one of your kids, `Make me play you.' And those two guys have made me play them,'' Campbell said.
SCOUTING THE PANTHERS
Bailey led the Panthers with 1,334 yards rushing and 19 TDs. But he averaged less than 120 yards per game passing, and Iowa State's secondary is perhaps its strength defensively. Northern Iowa's defense should be strong after allowing less than 20 points a game in 2015, but the Cyclones have a pair of high-quality Big 12 skill position players in Warren and receiver Allen Lazard. ''I know what we are. I know what we can be. I just don't know what we are today,'' Farley said Monday.
THAT LINE THOUGH
Iowa State's offensive line is brand new - and that's typically bad news for an offense. Graduations, defections and injuries decimated the Cyclones line, leaving the unit to a group of veteran backups thrust into starting jobs for the first time. Minnesota graduate transfer Brian Bobek, a center, started five games for the Gophers last year, making him the senior statesman for Iowa State's most troubling position group. ''I have absolutely no worries. We'll be fine,'' quarterback Joel Lanning said about his blockers.
CYCLONES DEFENSE
Iowa State has 10 players with starting experience on defense, including Big 12 defensive newcomer of the year Demond Tucker, safety Kamari Cotton-Moya and cornerback Brian Peavy. But Peavy was the second freshman defensive back to lead the Cyclones in tackles in 2015, and that's not exactly a good sign. The job of fixing the unit has fallen to veteran defensive coordinator Jon Heacock, who helped Toledo lead the MAC in scoring defense last year.
THOSE PESKY PANTHERS
Northern Iowa ruined former coach Gene Chizik's debut, pounding the Cyclones 24-13 in 2007. The Panthers terrified Iowa State in 2011, losing just 20-19, and three years ago they rolled to a 28-20 win. The Cyclones did dominate Northern Iowa last year, thumping their rivals 31-7. But they won just twice more, leading to coach Paul Rhoads' ouster.
---
Follow Luke Meredith on Twitter at www.twitter.com/LukeMeredithAP
---
Online: AP college football website: www.collegefootball.ap.org
---