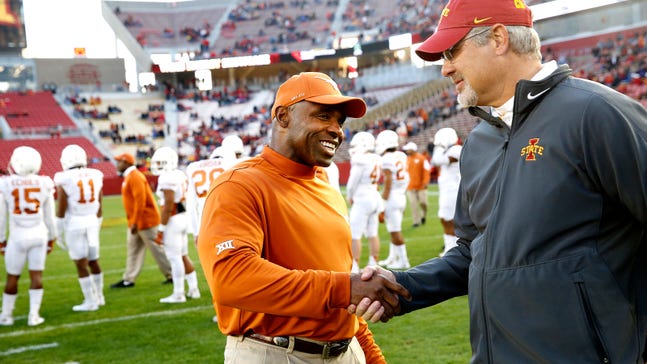 Iowa St. coach says he shouldn't beat Texas as Strong evokes Miami
Published
Nov. 2, 2015 10:08 a.m. ET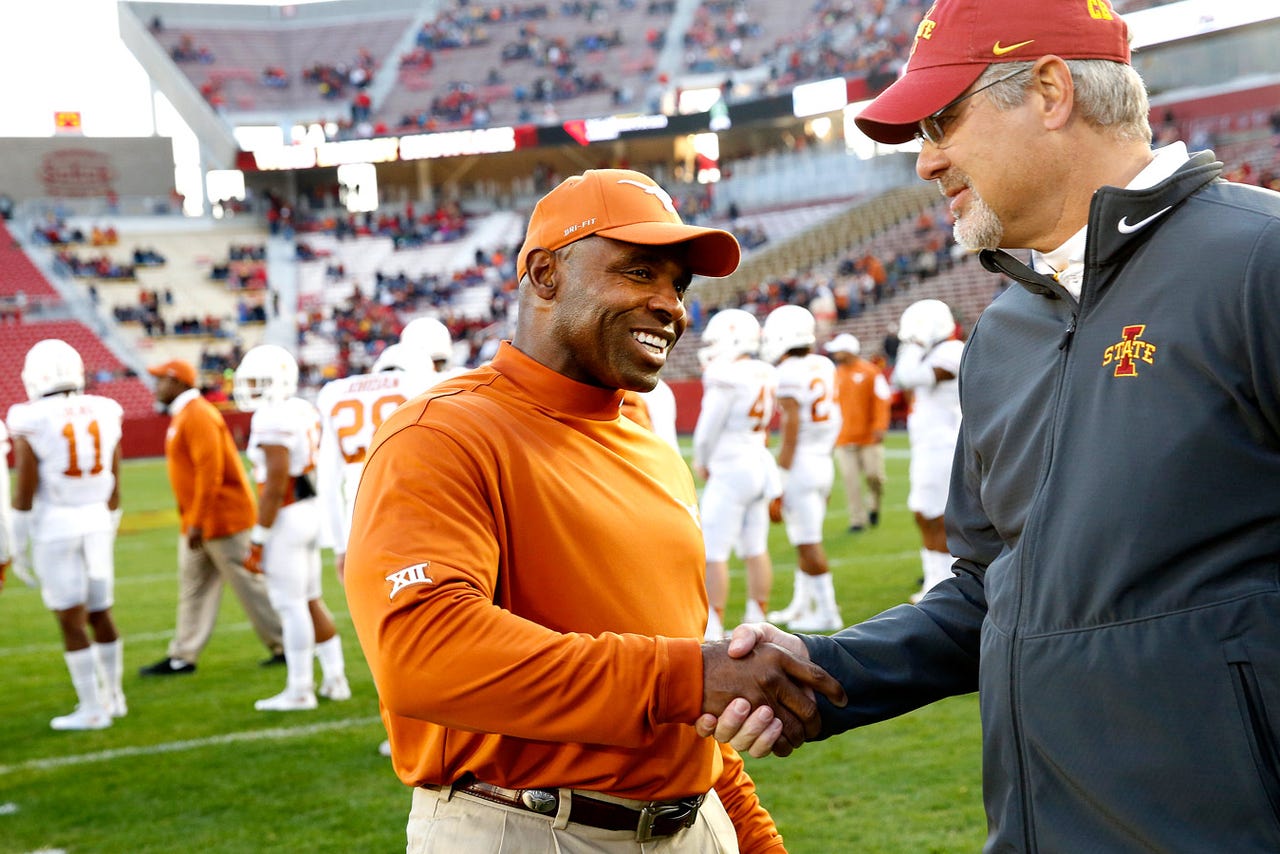 Iowa State had lost three consecutive Big 12 games to Texas Tech, TCU and Baylor by an average margin of four touchdowns.
With Texas coming in, even a Longhorns team with a losing record and still trying to steady itself under second-year coach Charlie Strong, the Cyclones were mostly expected to a lose a fourth straight game. So when they didn't, crushing Texas 24-0, even Iowa State coach Paul Rhoads couldn't hide his surprise.
"I don't know how this comes across, but I'll say it anyway," Rhoads told reporters. "We shouldn't beat Texas, probably. … Every kid that they recruit — if I go recruit them, I'm not going to get them -- but we (beat Texas). And we have twice."
Iowa State also beat the Longhorns in 2010 during a 5-7 season under former coach Mack Brown as the Texas empire began to crumble. Texas headed to Ames, Iowa, feeling as good about itself as it has all season after consecutive wins over Oklahoma and Kansas State.
But instead of a motivated team focused on reaching .500, the Longhorns looked like a disorganized group of individuals without a game plan. And Rhoads' Cyclones jumped on the opportunity.
Then again, maybe the Texas coach himself wasn't entirely focused on the game. During his postgame press conference, Strong let out an unthinkable gaffe just days after laughing at a report that he would listen to Miami if the school called about its opening.
"You look at two losses at TCU and look at Miami, then you come here and just felt like, 'Let's get it together guys and play hard,' " Strong said.
Miami? Oh boy.
---
---