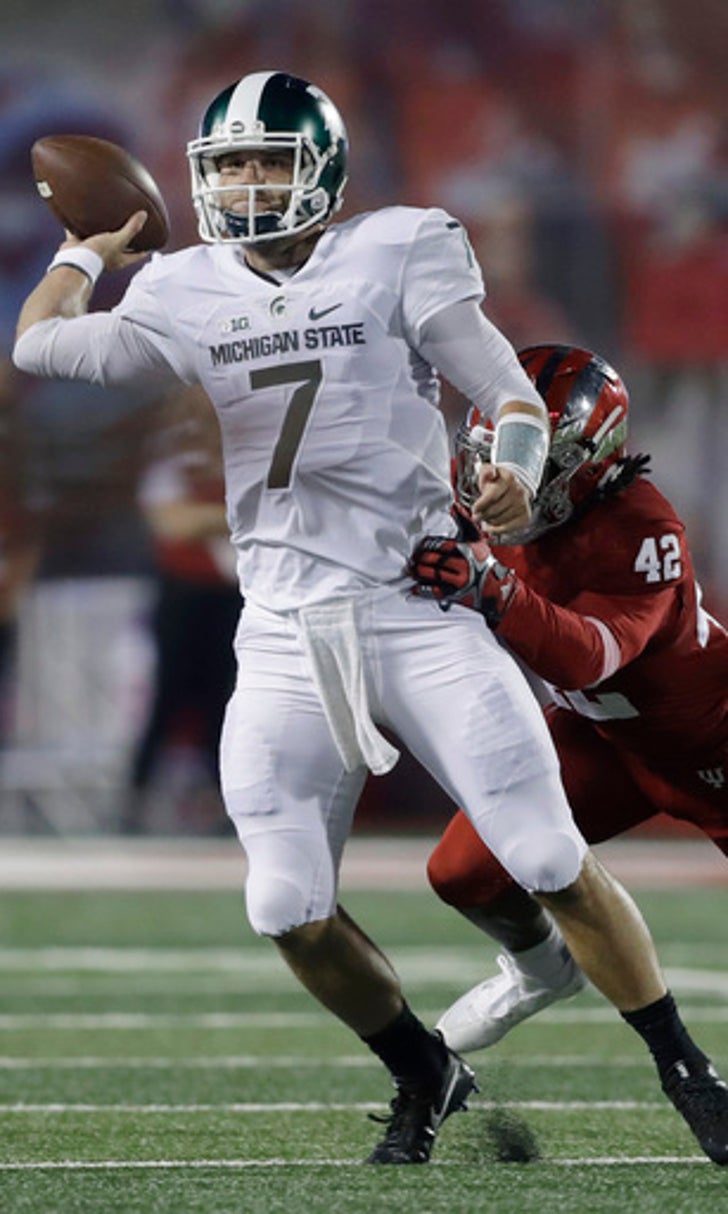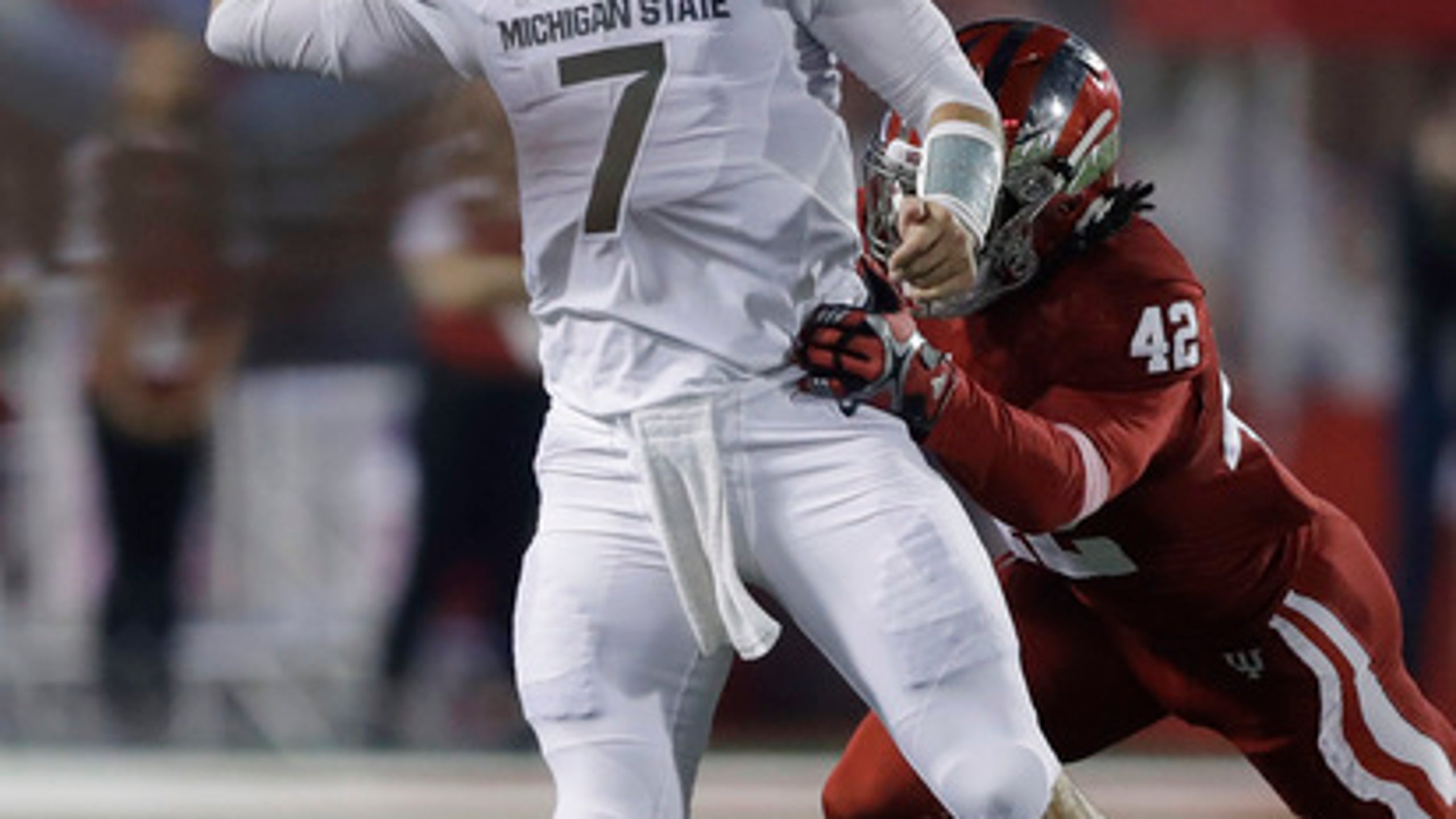 Indiana's improving defense creating confidence on sideline
BY foxsports • October 4, 2016
BLOOMINGTON, Ind. (AP) Indiana coach Kevin Wilson made a change last week.
For the first time in six seasons, he went conservative. Rather than cranking up the pace and trying to win a shootout, he asked his offense to stay patient early and his defense to keep the score close.
The strategy worked perfectly against Michigan State and if it continues, Indiana could be headed for bigger things.
''It was really great to see those guys respond and get a three-play stop (in overtime) because typically we've never done that,'' Wilson said Monday, after poring through the film of Saturday' 24-21 upset of Michigan State . ''I was really proud of the defense for that overtime one-two-three stop there. That was awesome. ''
Wilson hopes this revamped unit continues playing well enough to get them survive the next two rounds of a daunting three-game stretch - Saturday at No. 2 Ohio State (4-0, 1-0 Big Ten) and Oct. 15 at home against No. 12 Nebraska (4-0, 2-0).
One thing is already clear: This is a vastly different defense from the ones Indiana fans have grown accustomed to watching over the past two decades.
From 2005-15, the Hoosiers allowed 34.1 points per game. This year, under new defensive coordinator Tom Allen, things have changed dramatically as the Spartans learned the hard way. Indiana allowed only seven first-half points and wound up sacking Tyler O'Connor on second and third down in overtime, forcing a 49-yard field goal attempt that sailed wide left.
Indiana (3-1, 1-0) finished the upset with a chip shot field goal on the ensuing possession.
But the turnaround goes far deeper than one game.
The Hoosiers have gone from the Big Ten's worst scoring defense in 2015 season to eighth this season. Indiana is ranked ninth in total defense, seventh in third-down conversions allowed and the 1.75 turnovers per game it has forced is nearly identical to No. 4 Michigan (1.8) and not far behind No. 11 Wisconsin or Nebraska (tied at 2.0).
Bigger changes can be found in another area - confidence.
When Michigan State forced overtime by scoring a touchdown on fourth-and-goal with 11 seconds left in regulation, everyone inside Memorial Stadium - including the Hoosiers' defensive players - flashed back to the almost identical scenario that played out last season against Michigan. After forcing overtime, the Wolverines went on to beat Indiana that day.
This time, they were not going to allow it to happen again.
''Absolutely,'' linebacker Tegray Scales said when asked if the Hoosiers remembered what happened against Michigan. ''We said, `We just have to finish this game.' In those situations, we just have to bow our necks and finish.''
And for a change, they did.
Now the question is whether the defense can be stout enough to hold up against two more ranked teams in the next two weeks - and right now, Wilson and the Hoosiers are eager to see if they can hold up.
''It just gives us more confidence,'' safety Jonathan Crawford said. ''But we have to forget about this win and go on to the next one.''
Notes: Wilson said starting right tackle Dimitric Camiel could miss the rest of the season after having surgery for a bulging disk in his back. ... Starting right guard Dan Feeney, an All-American last season, has missed the last two games with a concussion. Wilson did not provide a timetable for Feeney's return. ... For now, Wilson sounds content to use punter Joseph Gedeon as the holder on extra points and field goals. Wilson said he made the change, from Mitchell Paige, because kicker Griffin Oakes said he works more with Gedeon in practice. ... Indiana received three points in this week's Top 25 . Michigan State fell out of the rankings with seven points.
---
Online:
AP's college football website: www.collegefootball.ap.org
---