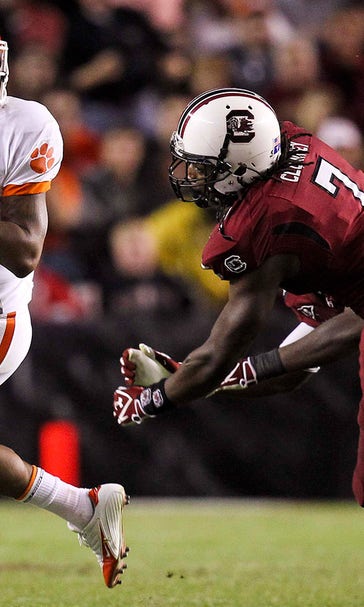 In-state rivals S. Carolina, Clemson coming together for charitable cause
November 3, 2015

Starting on Tuesday, both South Carolina and Clemson are participating in the Certified SC Grown Palmetto Series Food Drive -- a program aimed at eradicating hunger programs within the respective communities. This will ultimately benefit the Harvest Hope Food Bank.
The teams will face off on Nov. 28 in the regular-season finale. At that time, the winner of the food drive will be announced. The actual raising of donations will end on Nov. 23. 
While there aren't any "losers" in this scenario, the winning team will get one point added to their side of the Palmetto Series standings. 
In the state of South Carolina, one in six families struggle to find where their next meal will come from. In addition, one in four children will go to bed hungry every night. 
Credit both universities for participating in this act of benevolence and charity. 
---
---