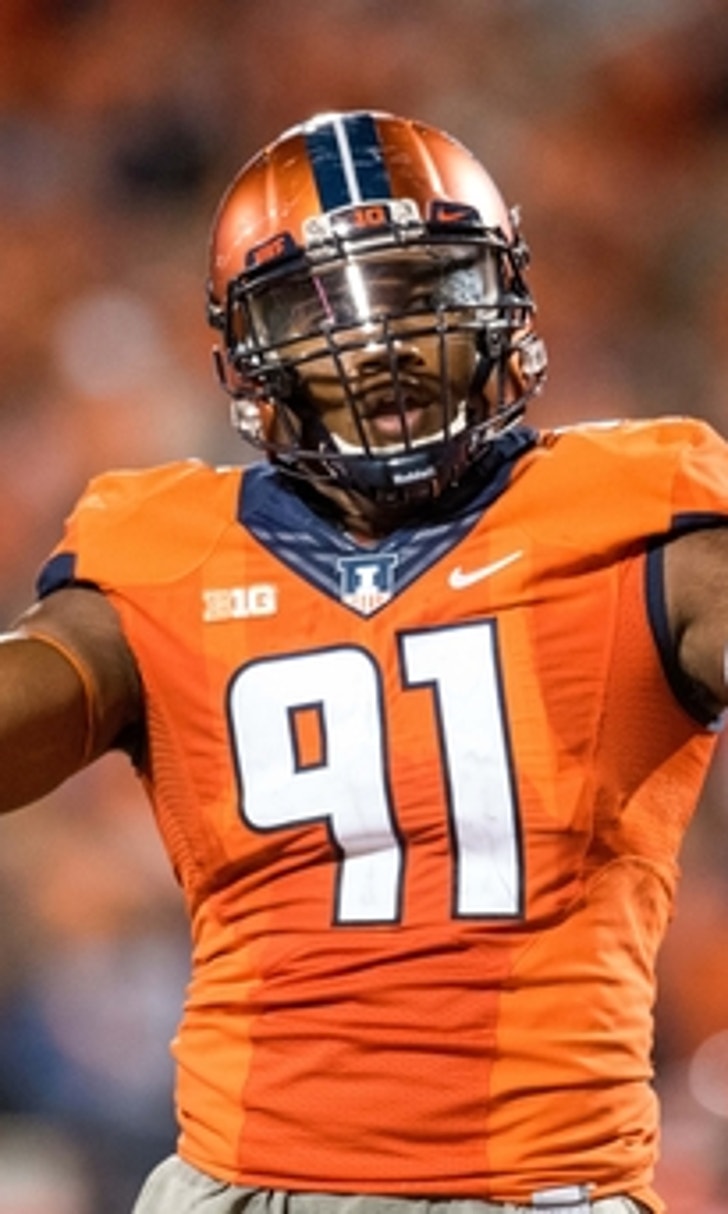 Illinois looking for answers to leaky run defense
BY foxsports • October 13, 2016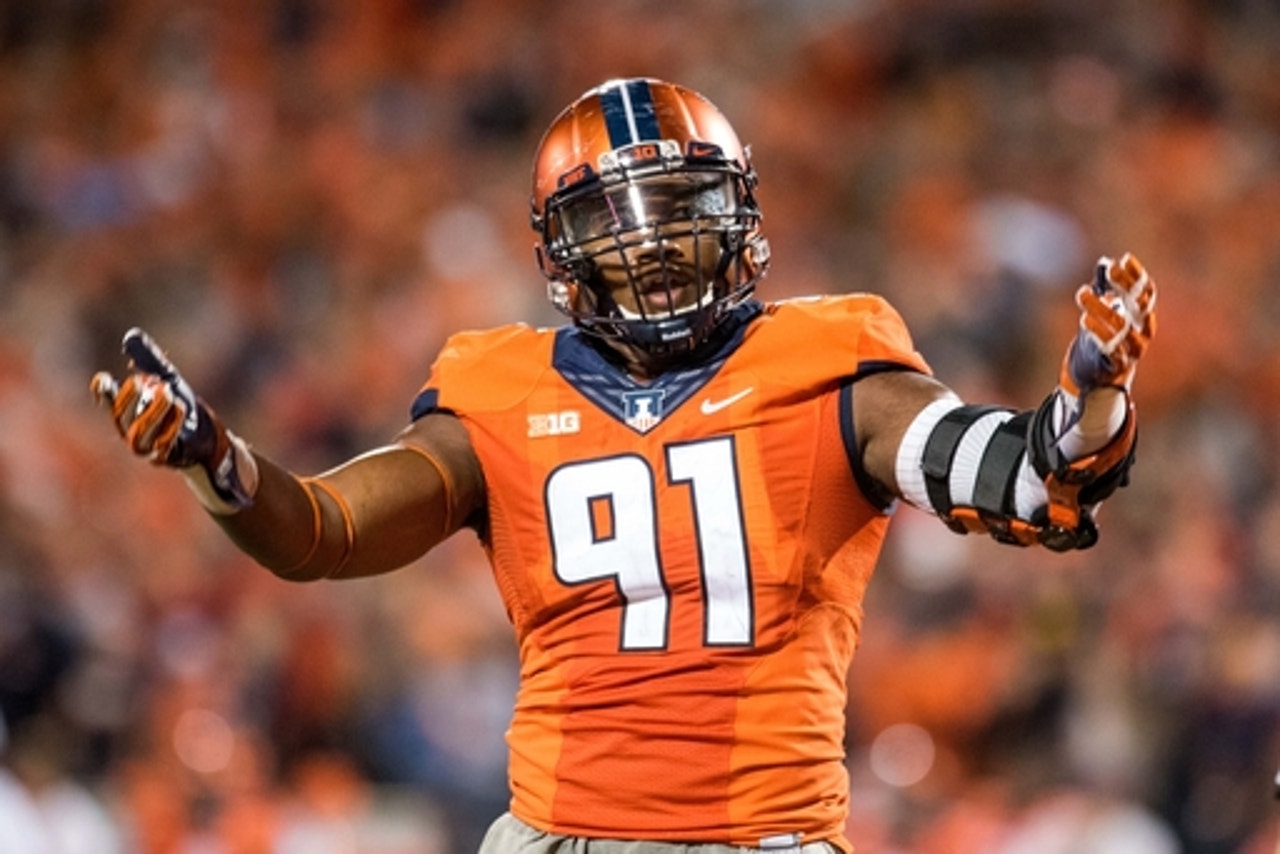 CHAMPAIGN, Ill. (AP) Down by a touchdown in the fourth quarter and 69 yards from the Illinois end zone, Purdue decided its best bet was to hand the ball to a freshman backup tailback.
And why not?
The Illini had shown no sign that they could stop Brian Lankford-Johnson, and they didn't on the game-tying drive. He had three carries for 41 yards before an 8-yard touchdown run by another backup, Richie Worship.
Like Illinois' three other losses this season, defense was a problem in the 34-31 overtime loss to the Boilermakers. And run defense in particular.
Illinois (1-4, 0-2 Big Ten) is giving up 181.6 yards a game on the ground, 85th in the country and 11th in the 14-team Big Ten.
Illinois started the season with talk about how its defense, and in particular its line, was its strength. All four of the starting linemen are seniors and at least one, defensive end Dawuane Smoot, is considered a likely NFL prospect.
Coach Lovie Smith said this week that he still views the line as the team's strongest piece, but he noted that Purdue hit the interior of the Illini defense hard.
''They haven't played well enough. That was our worst game that we've had,'' Smith said.
Illinois is preparing for Rutgers (2-4, 0-3), which relies on the run to move the ball. The Scarlet Knights are last in the Big Ten in offense at 284 yards a game, but most of that, 166.3 yards, comes on the ground.
Struggling against the run has become a habit for the Illini.
Lankford-Johnson, who started only because Markell Jones was hurt, carried 18 times for 127 yards, 7.1 yards a carry. Two games earlier, an admittedly potent Western Michigan offense - which is averaging 246.8 yards a game on the ground, 15th in the country - rolled up 287 rushing yards on the Illini.
Those big numbers might look better if the Illini defense was finding a way to get off the field when it matters most, but opponents are converting on 43.5 percent of their third-down conversions . That's 12th in the conference.
Smith was asked this week if, given his defensive background in the NFL and his team's struggles on that side of the ball, he should be more involved in coaching defense. The first-year Illinois coach said he is already doing enough.
''I am involved in the defense, all right?'' Smith said. ''As far as what I need to do, I'm OK with figuring that out by myself, but I am involved in all phases of our team. So the things we don't like, it's on me, and we'll continue to work to fix it.''
---
Follow David Mercer on Twitter: (at)davidmercerAP
---