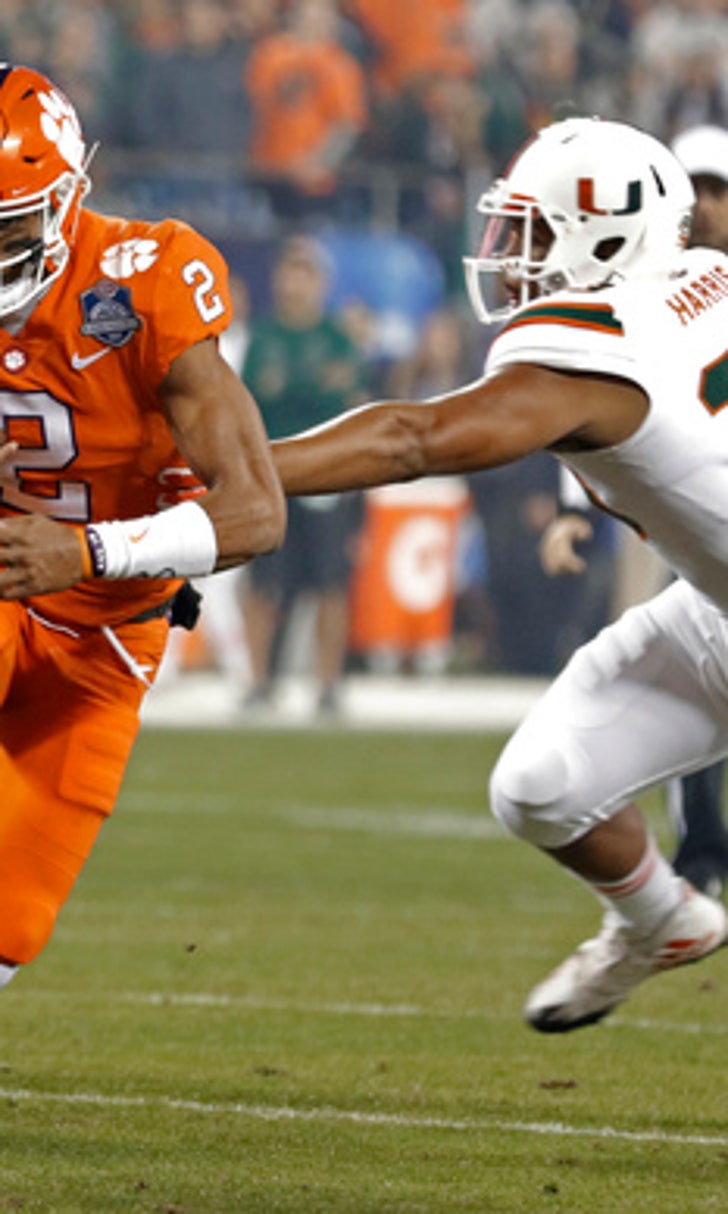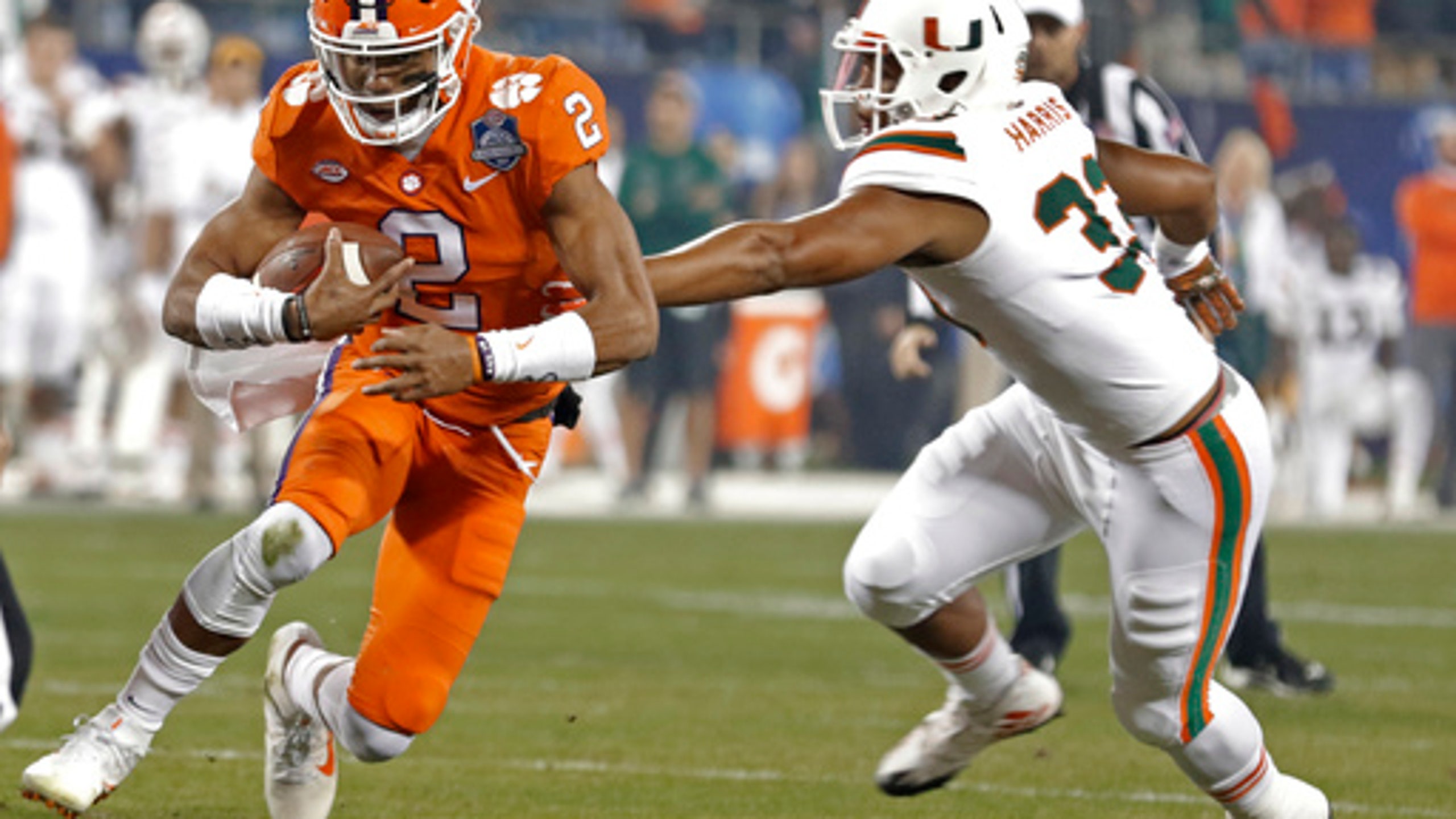 Hurricanes stumbling down the stretch, have room to improve
BY AP • December 3, 2017
CHARLOTTE, N.C. (AP) No. 7 Miami appeared to be on the verge of something special after opening the season with 10 straight wins.
But a blowout loss at the hands of No. 1 Clemson on Saturday night in the Atlantic Coast Conference championship game a week after a disappointing loss to Pittsburgh proved the Hurricanes still have a ways to go before ''the U'' is ready to be back on top of the football world.
Coach Mark Richt admitted as much after Miami's 38-3 loss to the defending national champions, whom he called the measuring stick of college football.
''We're not a team that can just line up and impose our will,'' Richt said. ''I kept saying it: We're not there yet. We have some more recruiting to do, some more developing to do. We have some guys that can play against anybody in America, but I don't know if we have enough of those guys yet.''
Richt called the loss a learning process and said the crushing defeat will help his team learn what it takes to become a champion.
''In time, we will catch up to the measuring stick,'' Richt said.
Quarterback Malik Rosier and the Miami offense managed just 64 yards in the first half and the Hurricanes defense allowed Clemson touchdowns on its first three possessions.
The outclassed Hurricanes could never dig out of that 21-0 hole and the game was never close.
Rosier, who threw for 2,807 yards and 25 touchdowns this season coming into the game, could never get on track and the Hurricanes didn't score until 3:29 left in the game when Richt elected to go for a 22-yard field goal rather than a touchdown to prevent being shutout.
''This offensive unit just didn't get enough going on,'' Richt said.
Wide receiver Braxton Berrios said he was surprised the Hurricanes were beaten so badly, saying he felt like the team had a fighting chance against Clemson.
''You are very surprised when you come out and get beat in all phases of the game,'' Berrios said. ''We came with a good plan and we were confident in it. We were ready to compete for that championship. But they came out and jumped us.''
Miami will find out what bowl game it will be headed to on Sunday.
''We have got great players, but we need more great players,'' Richt said. ''We have to have enough depth to withstand attrition whether it is guys getting hurt or guys transferring. We're just not to that point yet.''
Richt said he's still proud of his team, which has won 10 games for the first time since 2003 and helped put the program back on the right road.
Now he said it's time to get better - and that begins with recruiting.
''We need more guys to come into this program and catch the vision of where we're going and be a part of it,'' Richt said. ''I think there are bunch of guys who want to be a part of it and can see that. I think they will be encouraged by how far we have come and know that we have a ways to go and need their help to get there.''
---
More AP college football: http://collegefootball.ap.org and https://twitter.com/AP-Top25
---
---