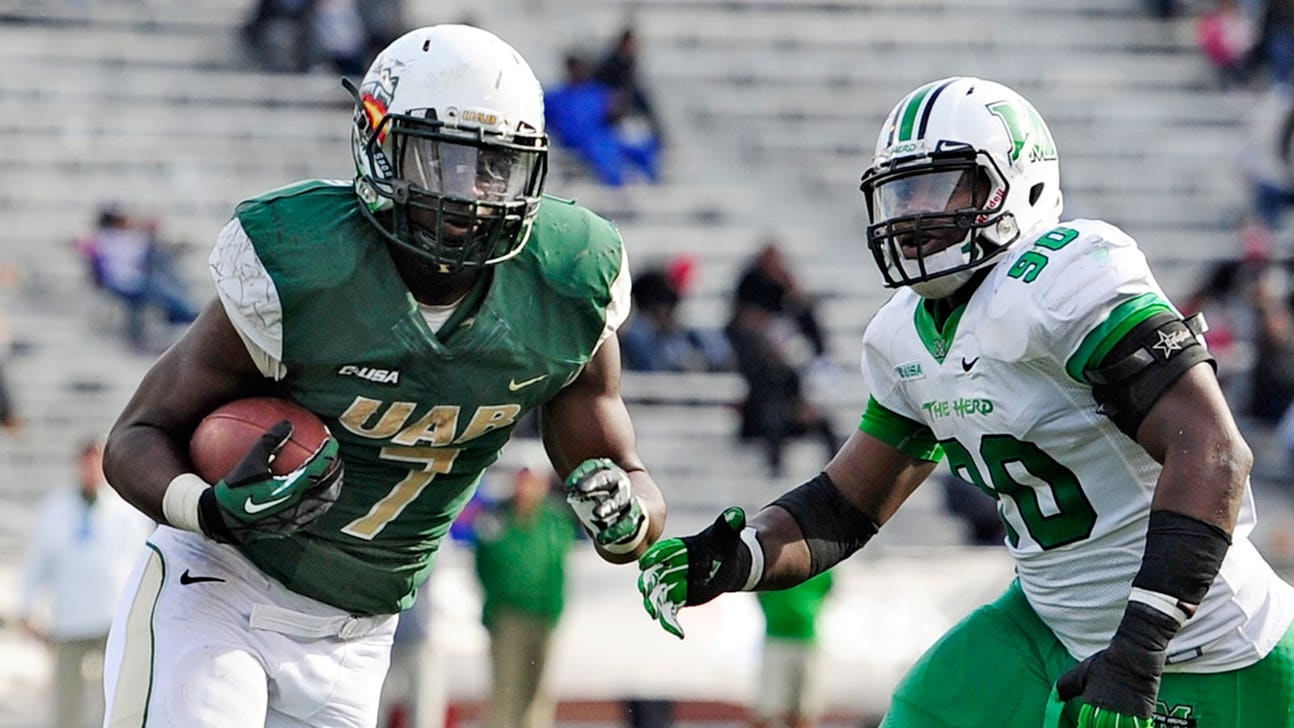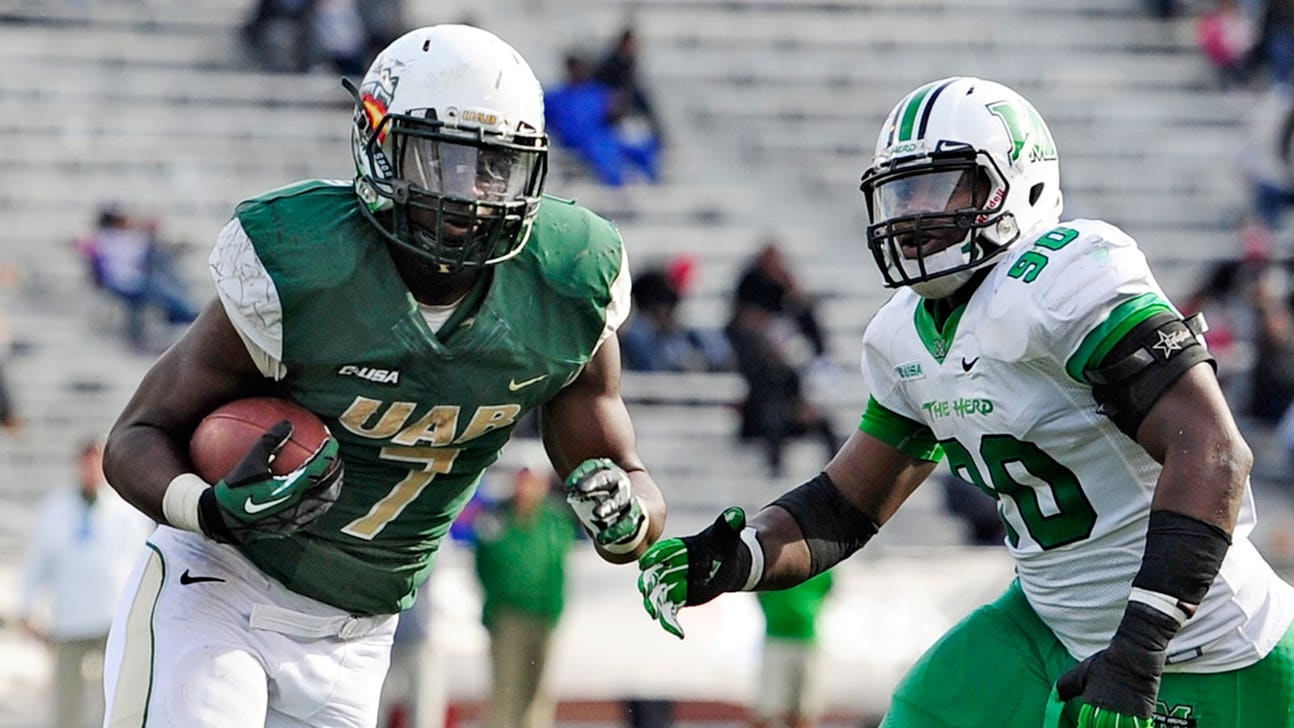 How much will UAB transfers contribute for Indiana?
Published
Jul. 30, 2015 8:13 p.m. ET

CHICAGO -- Indiana football coach Kevin Wilson was honest about what kind of contributions he expects from UAB transfers Jordan Howard and Marqui Hawkins this fall. 
"Slight unknown," Wilson replied when asked about duo. 
Hawkins is a wide receiver while Howard is a running back who ran for over 1,500 yards last season. 
"Marqui broke a wrist, got a workout, was very, very limited," Wilson said. "He's looked solid in summer. I think he'll be in the mix, but I don't know if he's played enough to separate or step out. So I'm sure he'll be thrown out there, but we've not seen a lot of scrimmage snaps with Marqui Hawkins." 
Howard was the bigger name of the pair, but he suffered a hyperextended elbow five days into spring ball. 
Hoosiers fans have high hopes his arrival means there will not be much of a drop off from Tevin Coleman, who ran for a school-record 2,036 yards last season then decided to enter the NFL draft a year early. 
"It is tough to replace Tevin Coleman," Wilson said. "He'll be a different back, but the consistency of last year's running game when we didn't have a passing attack the last six weeks and the year before when our offense was one of one or two best in the league, those running backs will have a very good offensive line. 
"So I think Jordan and our running backs will do well because I think we have a chance to have a very, very good team up front. They'll be in the mix playing. Haven't seen enough I can guarantee that they're going to be full-time starters and all that just yet." 
---