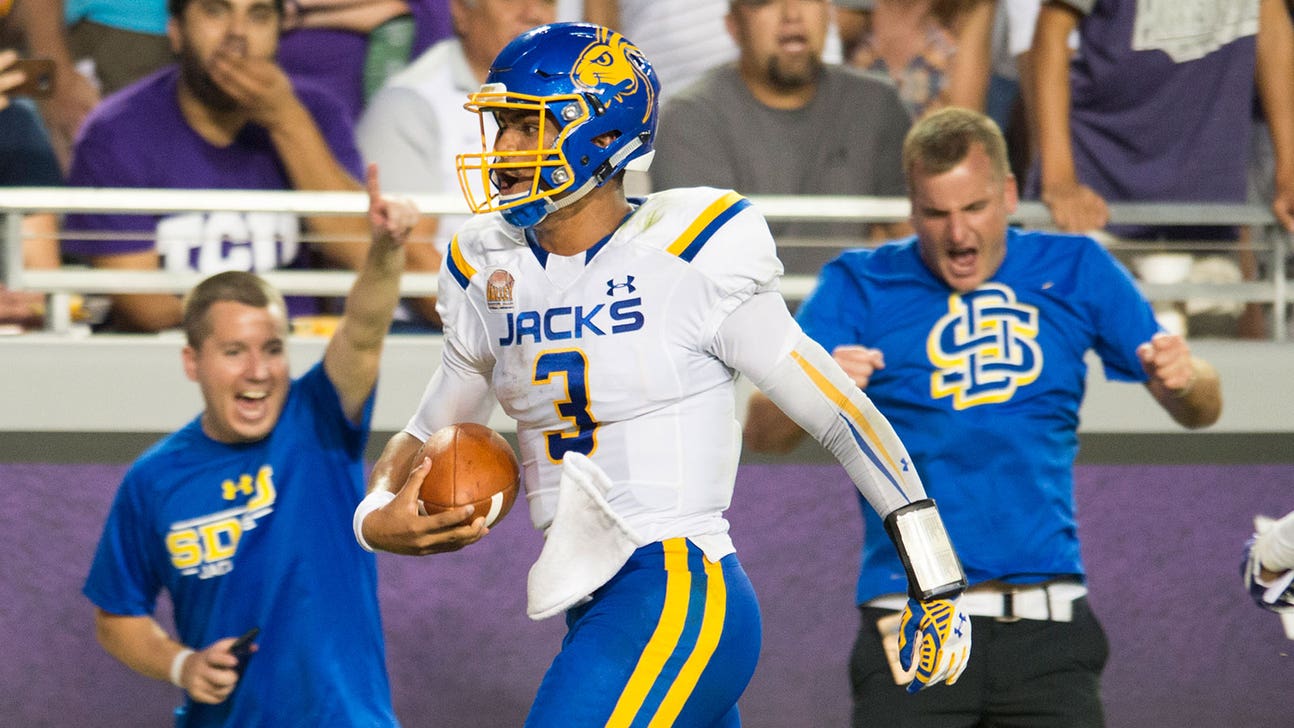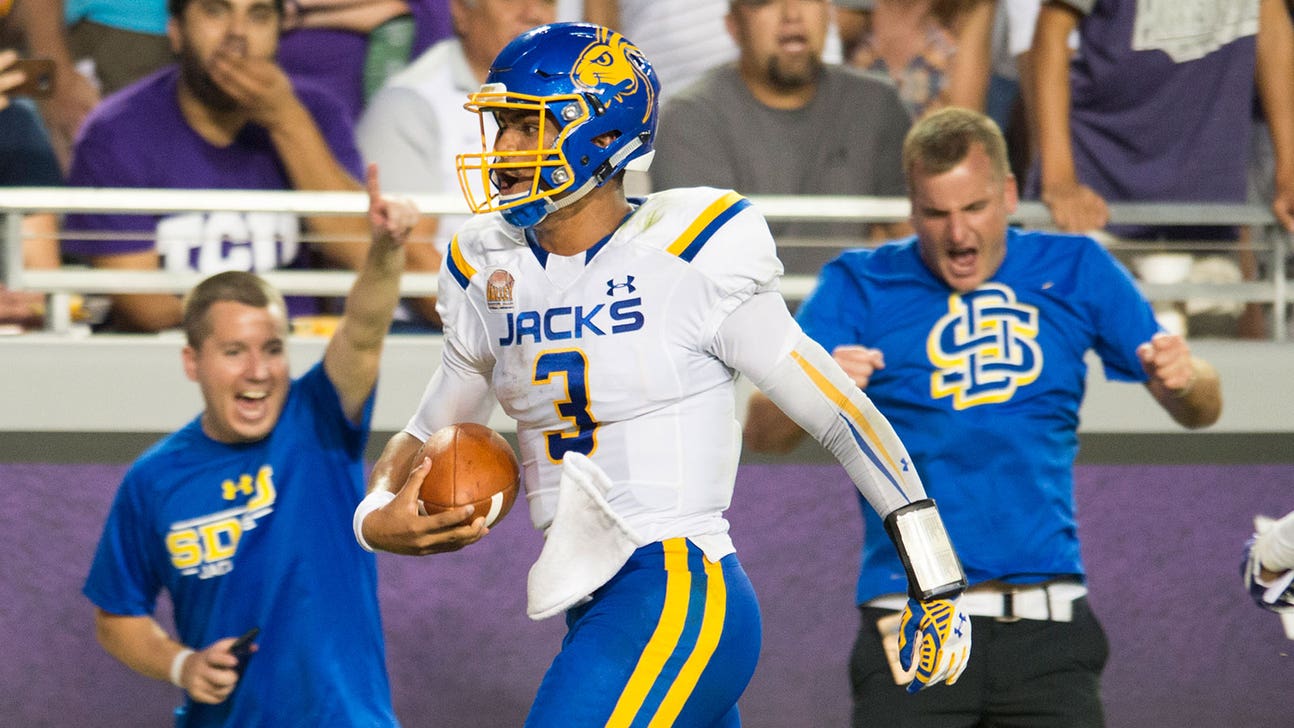 How do you beat the unbeatable? We asked a South Dakota State coach
Published
Dec. 14, 2016 8:35 a.m. ET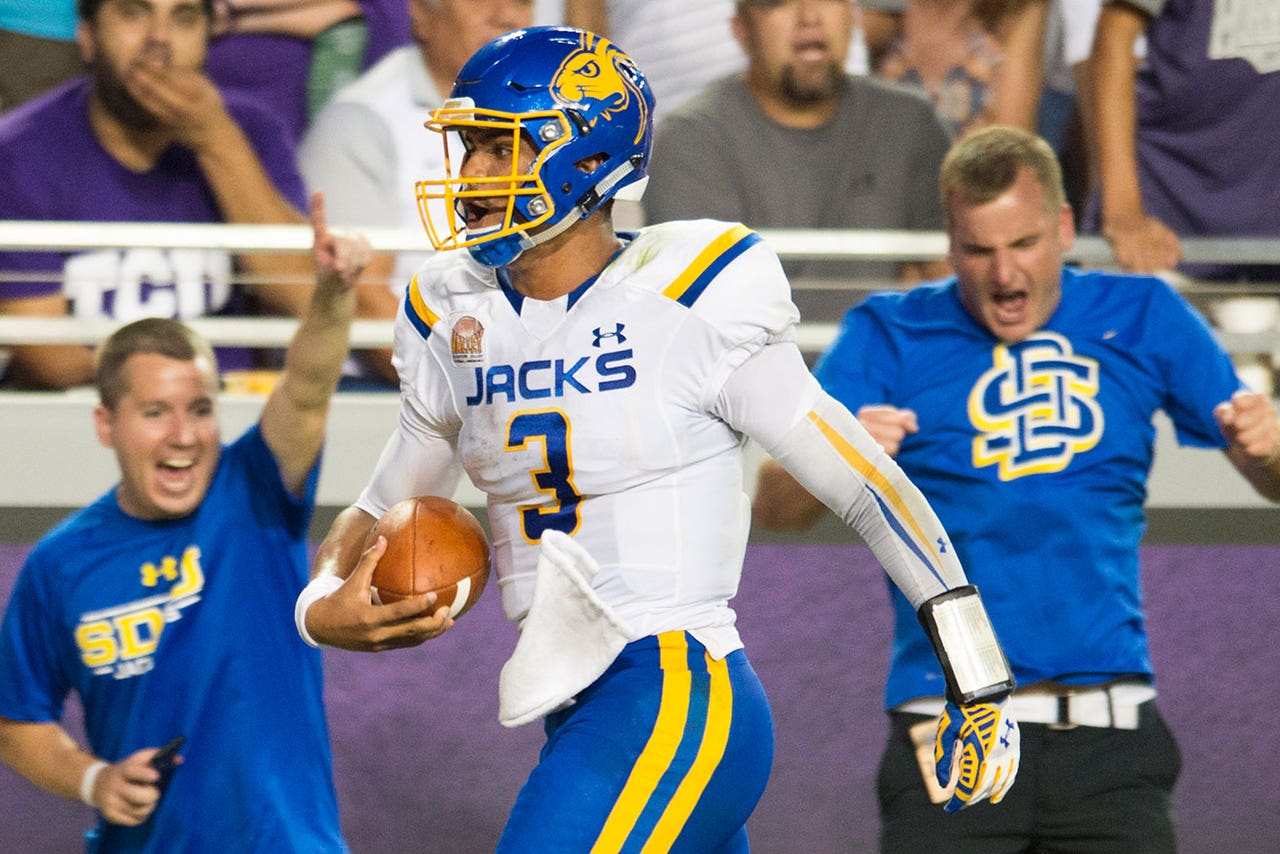 Even though the Heisman Trophy presentation will be the big focus in college football this weekend, the FCS Playoffs are worth keeping an eye on as well. No. 1 seed North Dakota State, the five-time defending national champs, have an intriguing matchup against No. 8 seed South Dakota State.
The game is at North Dakota State's Fargodome, where the home Bison are 17-0 in playoff games. The Jackrabbits, however, handed the Bison their only loss of this season, 19-17, in a game there in mid-October. To get a better perspective on the Bison and this matchup, I did a Q&A with the Jackrabbits' new offensive line coach, Jason Eck, a former Wisconsin offensive lineman and graduate assistant under Barry Alvarez.
FOX Sports: You played and coached at Wisconsin. What is the thing that impresses you most about NDSU on film?
Eck: Their kids play fast. They play with confidence. They have been running the same system since (former coach) Craig Bohl got there in 2003, so the coaches have perfected the teaching of it. And the kids have mastered it. They are able to fix things quickly within a game. They have two elite players on defense right now — safety Tre Dempsey and DE Greg Menard.
FS: What will it take for you guys to knock them off and what were you guys able to do to beat them last time?
Eck: We were able to beat them last time by having our playmakers make a lot of plays and playing clean football. (QB) Taryn (Christion), (WR) Jake (Wieneke), and (TE) Dallas (Goedert) all played lights out. We only had one turnover and no false starts with their crowd noise. We were also very good on 3rd down — 8-16, and 2-6 on 4th down.
We took n very aggressive approach. We played to win. We will have to up our game this time though. We know they want to avenge their only loss. They have not lost a home playoff game since like 1991 and never in the Fargodome. They take a lot of pride in that.
FS: For people who haven't seen your team, what stands out about some of your personnel?
Eck: The thing that stands out for us offensively is the three-headed monster of Taryn Christion, Jake Wieneke, and Dallas Goedert. Jake is a 6-4 junior wide receiver and he was an All-American his first two years. He has been very consistent. He's had over 72 catches all three years. He already holds the MVFC records with 43 career TDs and 4,117 career receiving yards. He is from the Twin Cities. We were his only D1 offer. We had also played great in non-conference games vs TCU and Kansas.
(Goedert) was a walk-on from the smallest class of high school football in South Dakota. He was first-team all-conference last year with 26 catches but has increased that to 86 catches for 1,238 yards this year. He is a freak and has a knack for one-handed catches. He is the toughest matchup for people. Dallas is 6-4, 245. I've never been around any TE like him. He has a 36-inch vertical, long jumps 9-7, power cleans 331 pounds, squats 508, bench press 370 and has done a 1.51 electronic 10-yard sprint. He did not test 40 last spring cause we did it after spring ball and he had a rib injury. He was our offseason lifter of the year.
The QB, Taryn, was heavily recruited. He had offers from Wyoming, Ohio, and Eastern Michigan in FBS, as well as every team in our league. He only played three games as a senior after a leg injury which required surgery, was probably a blessing for us. Iowa had shown a lot of interest up to that point. He started four games as a true freshman in 2015, but really came on this year. He was actually in a competition for the starting job this fall with last year'a starter, Zach Lujan, who started when we beat Kansas in 2015. Taryn has played awesome this year and played his best in big games like TCU and NDSU.
FS: It sounds like you have some offensive players who could be FBS players. What kind of players do you think they'd be now if they were in Big Ten programs?
Eck: Jake and Dallas would play for anyone in the country, and I've watched a bunch of Power 5 games this fall where I've said to myself, "Taryn would start for these guys."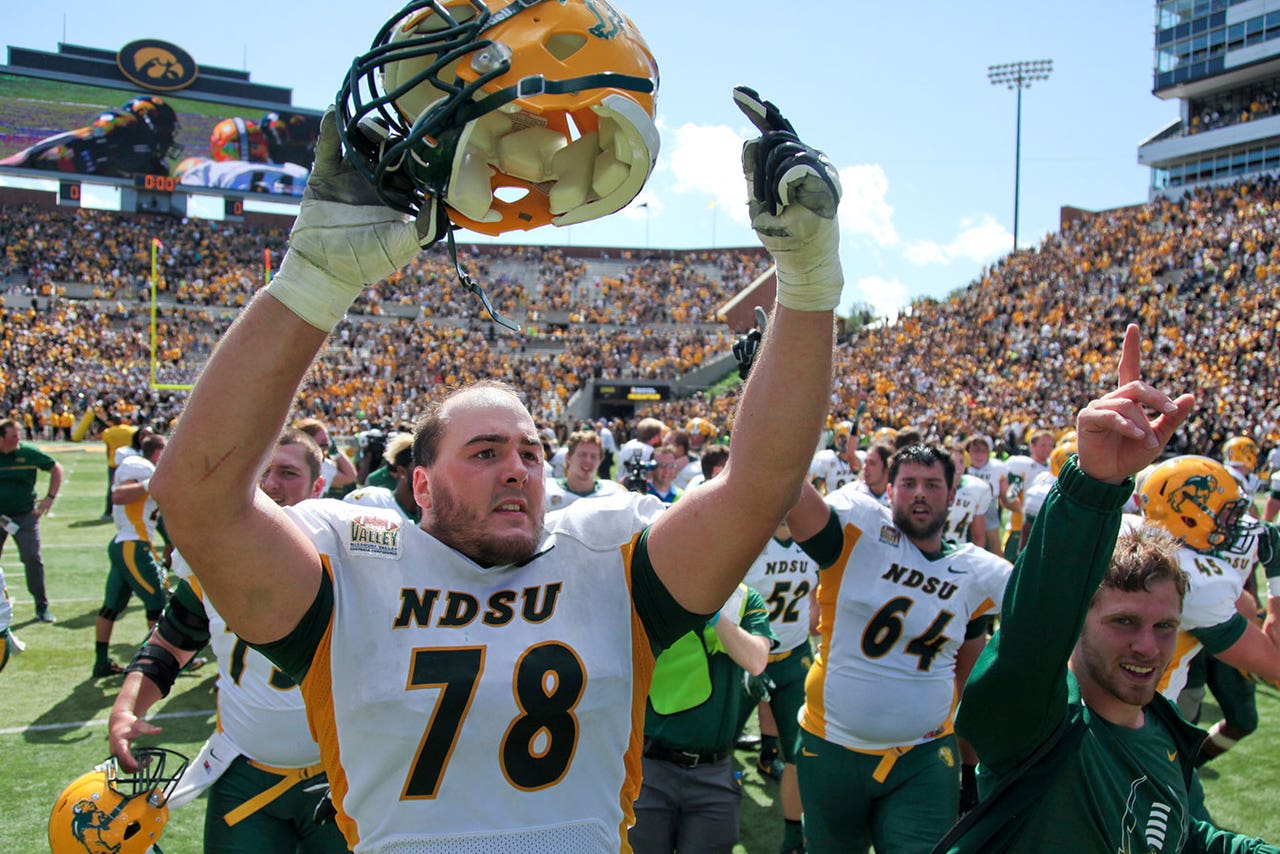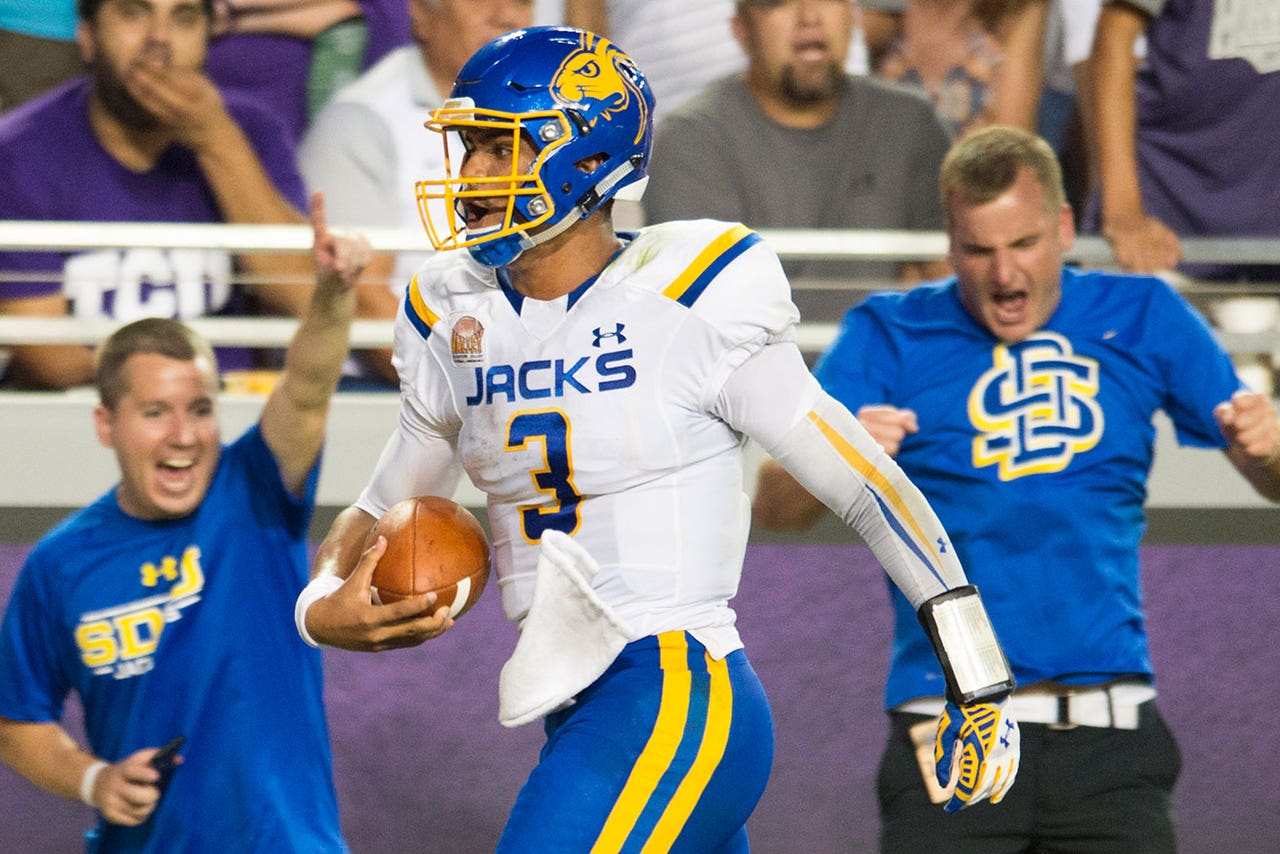 ---