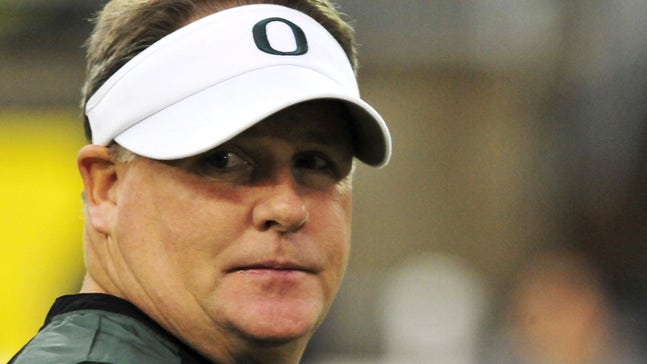 How a Chip Kelly disciple & no-star QB are building FCS' best offense
Published
Jul. 6, 2015 10:30 a.m. ET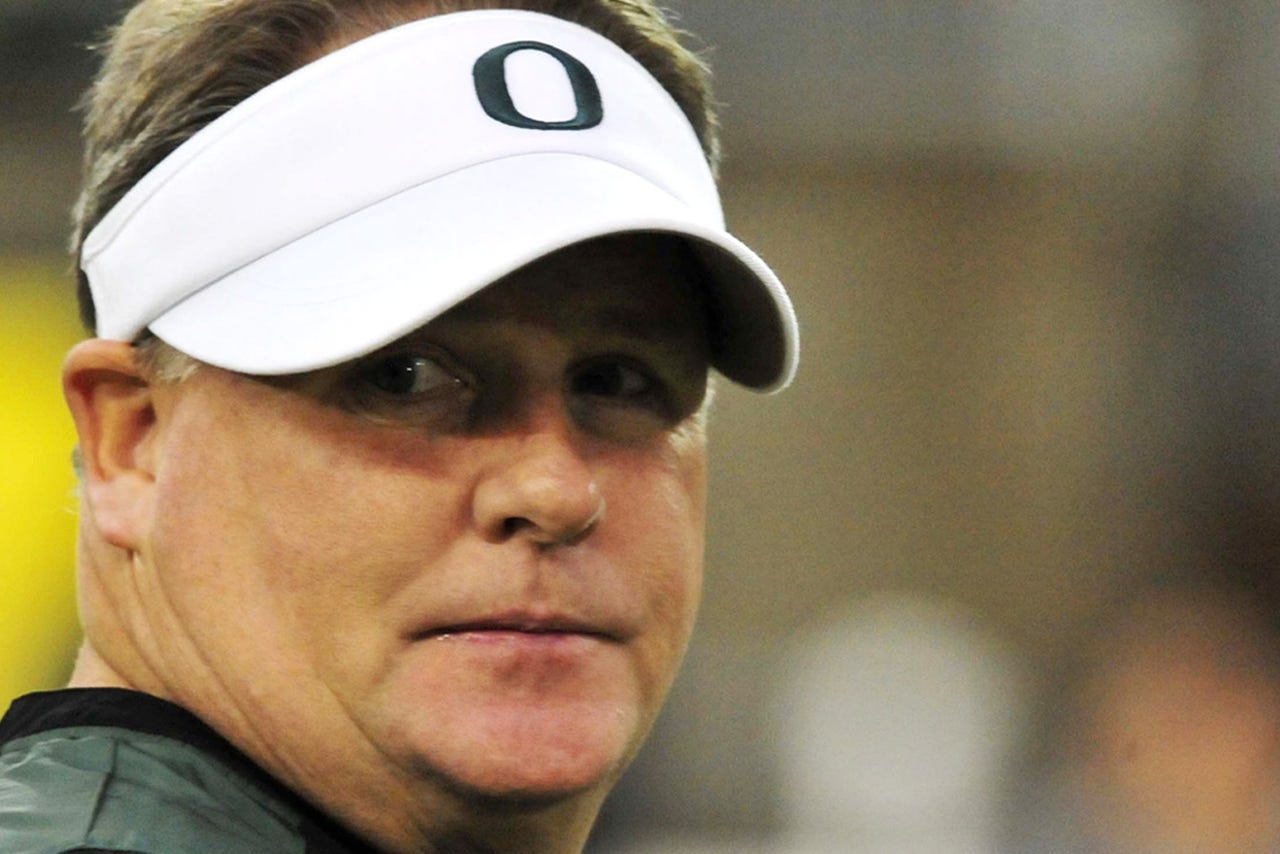 The remote outposts of FCS football can create some very compelling mixes. Perhaps none is more intriguing than the one in Bozeman, Montana, these days between the Chip Kelly disciple who landed at Montana State after the staff he was on got let go at FIU and a former high school hurdler from Texas who had always thought of himself as more of a safety. Together, the combination has sparked one of the most dynamic offenses in all of football.
Last season in their respective debuts at Montana State, OC Tim Cramsey and QB Dakota Prukop led the Bobcats to the No. 9 attack in FCS football in both total offense and yards per play. In his first year as a college starter, Prukop completed 67 percent of his passes to go with a 17-6 TD-INT ratio, plus he led the team in rushing with 932 yards and 13 more TDs. He had five games where he ran for at least 125 yards and five where he passed for at least 250. He also had four games where he combined for at least five TDs, and that was despite missing the final couple of games due to a torn PCL. Prukop's best game came at Sacramento State, where he threw for 348 yards and ran for 140 and accounted for eight TDs (five passing/three rushing).
"I knew as soon as I started watching him play that he was the guy I was looking for," said Cramsey, a former QB at New Hampshire. The 6-foot-2, 202-pound Prukop, a redshirt junior, is a long-strider who Cramsey says can run a 4.5 40 easy, although that wasn't the only thing that caught the coach's eye.
"He is an outstanding decision-maker," Cramsey said. "I thought that was the best thing he does. And he's easy to coach. If I challenge him, he's gonna prove me wrong."
The biggest challenge to Prukop from his new coach was quickening up his release and changing his launch point. "He was a safety that played quarterback," said Cramsey. "He used to hold the ball low. It became more of a repetition thing."
In addition, Cramsey forced Prukop to sit in the pocket more and go through his reads. 
"Cramsey slowed the game down for me," Prukop said. "It'd be, 'You're gonna ID a coverage then confirm it with safety or corner movement and then go through your reads."
Cramsey also credited private quarterbacks coach George Whitfield for developing Prukop. That relationship started two years ago. Back then, Whitfield showed Prukop how to throw with his hips and legs, not just his arm. More importantly, Whitfield fostered confidence in a QB who had been a no-star recruit.
"He made me believe that I could be that type of quarterback (who could beat defenses from the pocket and be an elite QB)," Prukop said. "It was the craziest thing ever. Everything I had done with George was opposite of what I had done before. I'd been so set on playing safety."
That was in the spring of 2012 in Bryan, Texas, where Whitfield set up camp for a week at a tiny local high school that plays six-man football. Prukop had just finished his high school career in the Austin area. He'd hounded Whitfield for a chance to train him. An opportunity arose when the San Diego-based coach was coming to South Texas for a week to train his star protégé, Johnny Manziel. In addition, Whitfield also agreed to train two other college QBs, Jacob Karam, the starter at Memphis, and Syracuse's Drew Allen, who had transferred from Oklahoma. Whitfield opted to work out Manziel, who had just won the Heisman a few months earlier, separately while training the other QBs in a different group. The wiry Prukop, about 6-2 and 175 pounds at the time, was a big project. 
"Those first two days I wasn't throwing well at all," Prukop said. "By the end of the week, though, the ball started coming out real nice. The biggest thing he gave me is self-confidence that I could be a college quarterback. It allowed me to become 'The Guy' -- going through reads with good reads and not just being an athlete playing quarterback.
"He preached staying low in your base. Prior to that, I'd been taught it was getting high so you can see over everyone in the pocket. Prior to that, it was about having a big front step and big release. George preached a compact release, stepping into your throw and zipping it in there."
Prukop had toyed with the idea of trying to walk on at Texas Tech or SMU. He had come from a new school that just started up in Austin -- Vandegrift -- and said they didn't have any FBS recruiters come by. He said he went to Texas Tech's camp and ran a 4.5, but the Red Raiders' DC eventually stopped talking to him and then got fired. In retrospect, he believes going the FCS route was the right move for him. He didn't get lost on a crowded roster with scholarship guys, and it afforded him some time to develop. "I was way behind," Prukop said.
The 39-year-old Cramsey's arrival turned out to be a godsend for him. Cramsey ended up in Bozeman after some FBS shuffling. He'd spent a decade at the successful UNH program that launched Kelly's career. He landed an FBS OC job at FIU, but his timing there wasn't ideal. "The personnel didn't match up (with what he wanted to do scheme-wise)," Cramsey said. Worse still, their starting QB got injured as did their best running back. A program that had won a bowl game the previous season went 3-9 -- losing five games by one score. Behind the scenes FIU had been a mess. Friction between the AD and Mario Cristobal led to the FIU head coach losing his job and soon the rest of his staff was canned, too.
Cramsey landed back in the FCS in 2013 on the opposite side of the country, where he's flourishing. There are lots of similarities between what the Bobcats do and how Kelly ran the attack at Oregon -- although Cramsey is quick to note he runs the quarterback more than the Ducks ran Marcus Mariota. But it's still a fast tempo, and the philosophies are similar with multi-formation, multi-personnel offense. Cramsey said it's like 10,000 formation and shift combinations. "It's putting the lipstick on the pig," he jokes.
Last month, Prukop visited Whitfield again for what the Texan called some fine-tuning. They worked on some game-type situational stuff with Whitfield's myriad of unique drills. One big focus was continuing to hone Prukop's pocket presence. 
"I'm working on being a smarter runner," Prukop added.
He knows that Cramsey has already told him the plan for 2015: "I said, 'I'm gonna let you get tackled 10-12 times (a game),'" Cramsey said. "If he gets 15 (yards) and gets out of bounds, that doesn't count as a carry. But if you get sacked, that counts as a hit."
With Prukop as his triggerman, that pig is looking pretty fancy, and MSU could be downright glamorous since this offseason they've added his buddy, Brandon Brown, a slick wideout who transferred in from Baylor, and a very athletic 6-6, 250-pound tight end and former four-star recruit named Beau Sandline, who transferred from the University of Miami.
"Anything less than the national title will be a letdown," Prukop said. "I believe we have the best offensive weapons in the nation." 
Bruce Feldman is a senior college football reporter and columnist for FOXSports.com and FOX Sports 1. He is also a New York Times Bestselling author. His new book, The QB: The Making of Modern Quarterbacks, came out in October, 2014. Follow him on Twitter @BruceFeldmanCFB.
---
---