Houston is working on contract proposal to keep Tom Herman
BY Aaron Torres • November 15, 2016
Arguably the biggest piece of college football news this entire season didn't come on the field. Instead, when the Big 12 announced this week that it will not expand. Regardless of how you feel about the way the conference handled it, the trickle-down effect will be felt across the sport for years to come.
That's especially true for Houston, which had hoped a move to the Big 12 would help it convince head coach Tom Herman to stay in town. He is the hottest coaching candidate in the sport and, sadly, it seems to be a matter of "when" and not "if" Herman will leave now that the Cougars are stuck in the AAC.
Although that seems to be a foregone conclusion, the school is doing everything it can to keep Herman.
Athletic Director Hunter Yurachek admitted to the Houston Chronicle on Tuesday that the university is already talking about a contract extension with Herman, although it is still in the preliminary stages.
"We have what I consider to be one of the hottest coaching commodities in all of college football," Yurachek said. "It's my job to continue to do due diligence and work with [president Renu] Khator and [board of regents] chairman Tilman Fertitta and put together parameters for what potentially could be a new contract offer for coach Herman as we look toward the future and retaining him as head coach."
Yurachek admitted that the process is in the early stages; things are still being discussed administratively, with nothing officially offered to Herman or his representatives.
While Yurachek will do everything he can to keep Herman, the result of not getting that Big 12 bid was obvious when he also admitted that any extension for Herman had to be "reasonable."
As much as Houston would love to retain Herman (and, frankly, how much Herman appears to want to stay at Houston), it seems that budget constraints may limit the Cougars. Herman already makes $3 million a year, and there is a clause in his contract that he would get a $2.5 million raise in each of his first two seasons if the Cougars were accepted to a Power 5 conference.
But with the Big 12 out and with the AAC TV contract being miniscule compared to other leagues (Sports Illustrated has some details) it will probably be hard for the Cougars' to go much higher than his current $3 million salary. It also means that if LSU (or conceivably Texas) comes in with an offer that blows that $3 million away, the Cougars will have no way to match it.
Still, Yurachek isn't giving up hope, and actually doubled-down in a recent interview with SB Nation radio. He was asked what it would take to pry Herman from Houston.
"I think it's going to take a phenomenal  -- and I mean phenomenal -- opportunity for coach Herman to leave the University of Houston," Yurachek told the radio station. "We're committed to making it very hard for him to leave here at this point. Somebody is going to have to come and really take him and offer him something really phenomenal, because we are going to make it really hard for him to say no to the University of Houston."
Only time will tell. But credit Houston for making it awfully hard for Herman to leave.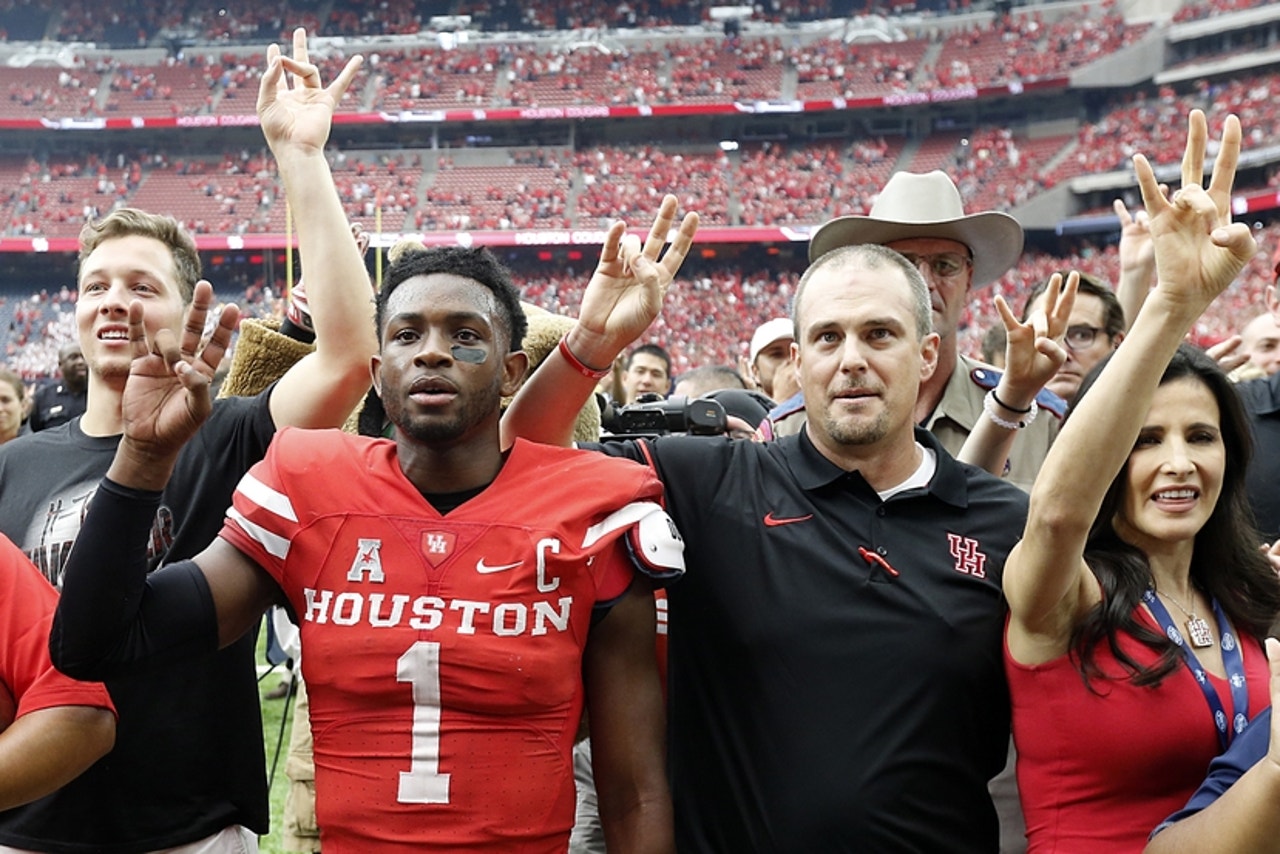 ---