Hoosiers planning to make most of last chance at bowl bid
Published
Nov. 21, 2016 5:10 p.m. ET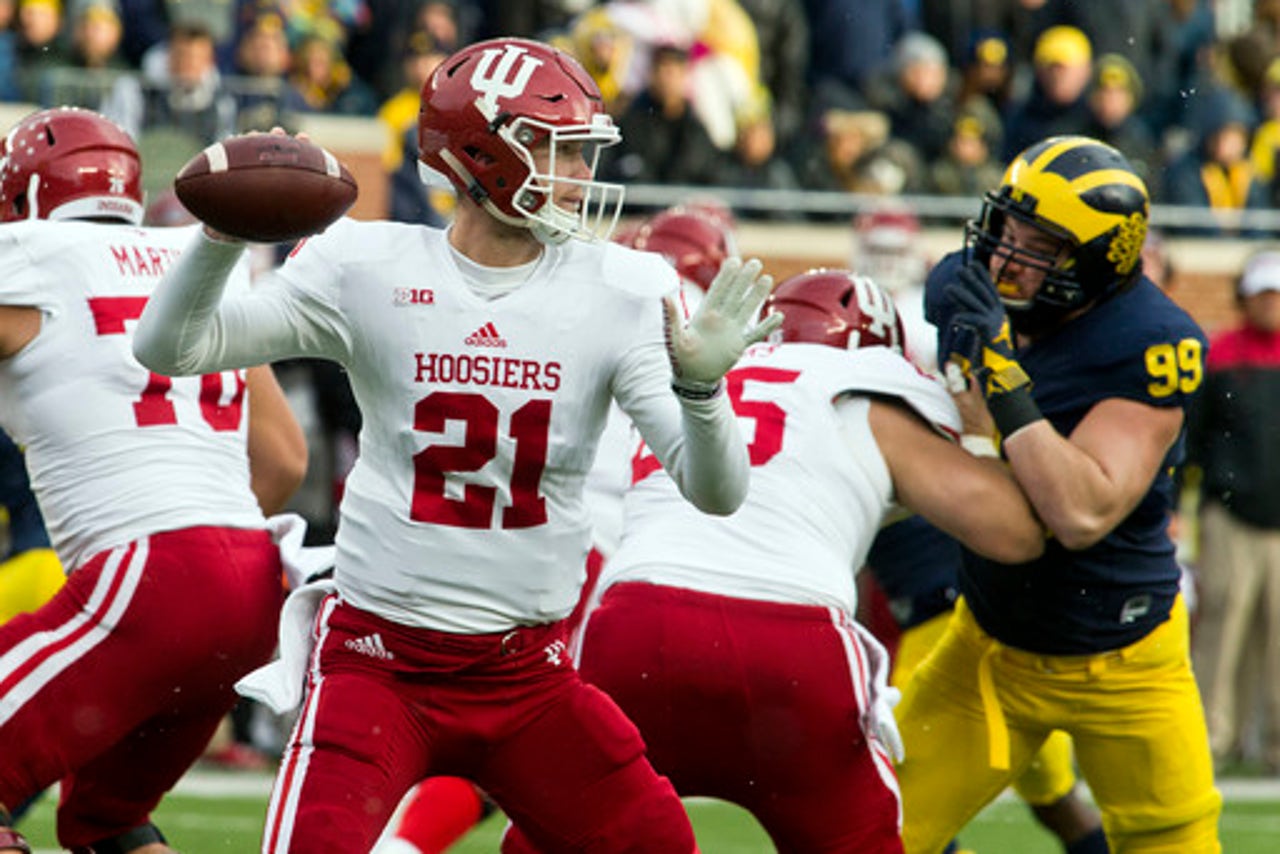 BLOOMINGTON, Ind. (AP) Indiana has one last chance to salvage its postseason plans: Beat rival Purdue on Saturday, bring home the Old Oaken Bucket for a fourth straight year and become bowl-eligible.
Lose to the Boilermakers at home and they can make holiday plans at home.
The Hoosiers have survived this scenario to earn their last two bowl bids - winning on a late field goal in 2007 and in an 18-point rout of their rival last season. They were hoping to avoid another nerve-wracking season finale, but now they have no choice.
''It's definitely a little poetic, this is how you would write it up in the books,'' guard Jacob Bailey said. ''But like I said, you don't have to hype it up any more than it already is. You have to win the bucket.''
Looking back, there have been plenty of missed opportunities this season.
Richard Lagow threw five interceptions in a 33-28 loss to Wake Forest. The Hoosiers came out flat in a 24-14 loss at Northwestern.
Then there were all those close calls against top teams. No. 2 Ohio State scored two touchdowns in the final 19 minutes to pull away for a 38-17 win. No. 10 Nebraska hung on for a 27-22 victory in Bloomington. No. 12 Penn State scored 17 points in the final 3:58 for a 45-31 victory and last weekend No. 4 Michigan scored the final 14 points for a 20-10 victory.
Those twists and turns in a sometimes promising, sometimes frustrating season have forced the Hoosiers (5-6, 3-5 Big Ten) back into this high-stakes all-or-nothing game.
''I don't want to get any text messages from my buddies about how hard they played and how close they are, I'm tired of that,'' defensive coordinator Tom Allen said. ''We've got to find a way to finish.''
On paper, at least, Indiana appears to have the advantage.
The Boilermakers (3-8, 1-7) come to town with six straight losses including all five since interim coach Gerad Parker replaced the fired Darrell Hazell. Purdue has been outscored 128-27 in the second halves of its past five games and allowed No. 6 Wisconsin to run away last weekend with a 35-point scoring flurry in the final 8+ minutes of the first half.
Plus, another victory over Purdue would allow Indiana to tie its school record for most consecutive wins (four) in the series. The only other time it has happened came from 1944-47.
So in the minds of Hoosiers players and coaches, there's plenty at stake and only one outcome they want to accept: Win and advance.
''We haven't talked about that at all,'' coach Kevin Wilson said. ''We need to have a good week. It's a rival, we've had a couple slip away. But this team is battling, overcoming and we just want to have a good week.''
--
More AP college football: www.collegefootball.ap.org and https://twitter.com/AP-Top25
---