Big Ten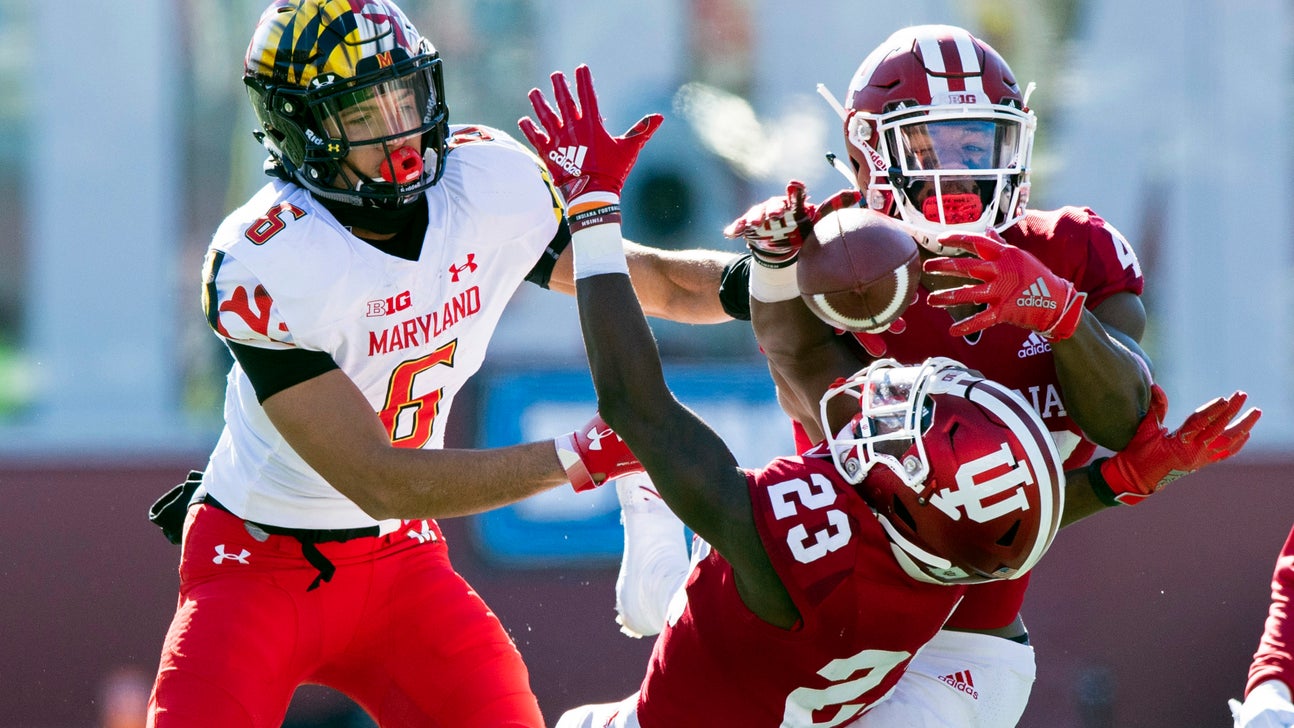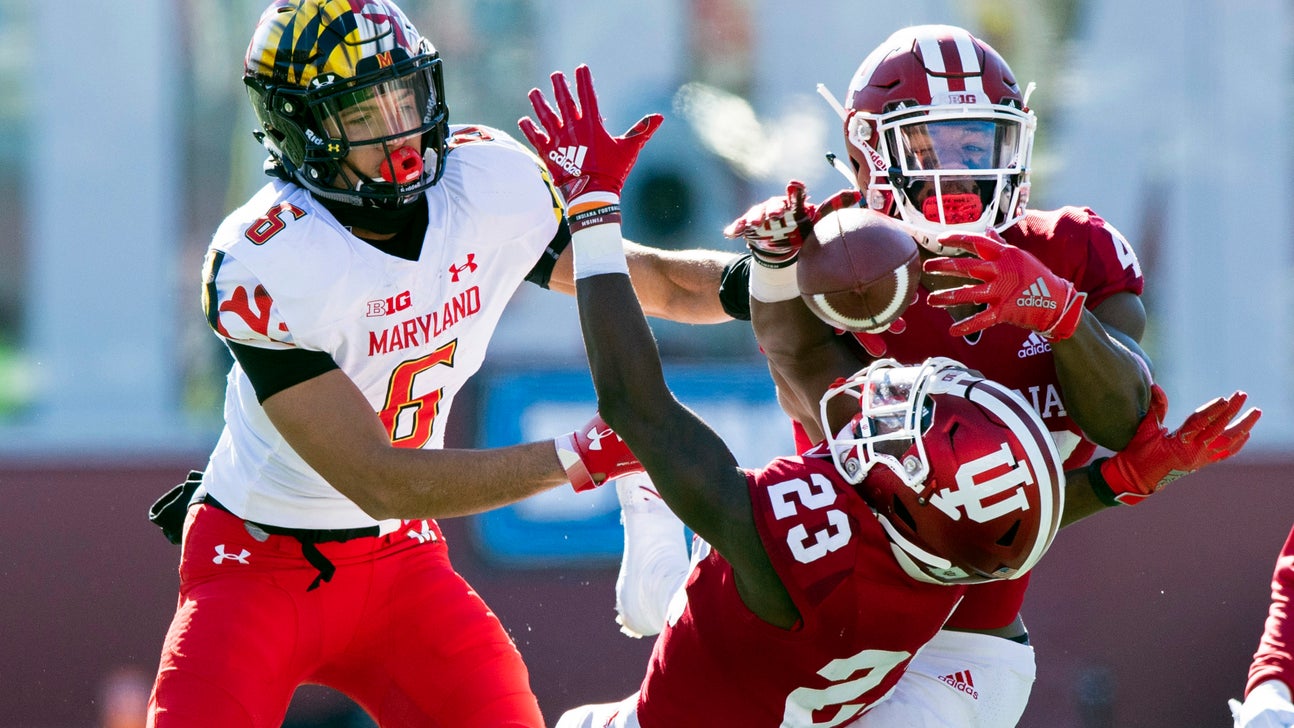 Big Ten
Hoosiers keep bowl hopes intact by beating Maryland 34-32
Updated
Mar. 4, 2020 5:28 p.m. ET
BLOOMINGTON, Ind. (AP) — Indiana Hoosiers coach Tom Allen changed tactics this week.
Instead of focusing on one game, he took the big-picture approach and his players responded.
Stevie Scott's late, long run set up Logan Justus for a 42-yard go-ahead field goal with 2:32 to play and Nile Sykes recovered a fumble in the final minute to preserve Indiana's 34-32 come-from-behind to keep Indiana in the postseason discussion.
"I didn't want to talk about going to bowl games, but I just said, 'You know what, forget all that, I'm talking about bowl games' because they're big," Allen said. "I'm going to call these guys out on it and say that's what we're playing for."
After a slow start, the Hoosiers (5-5, 2-5 Big Ten) rebounded with three touchdowns in less than 4½ minutes in the first half then closed with a flurry to snap a four-game skid. They need one more victory to become bowl-eligible.
At least they still have a chance and largely because they got contributions from each phase.
Scott carried 19 times for 103 yards and one touchdown. Peyton Ramsey went 16 of 28 with 243 yards, two TD passes and one interception and also made two shifty moves on a 35-yard scoring run in the first half.
The defense held Maryland (5-5, 3-4) to field goals on its first two trips into the red zone and forced four turnovers, including the sealing strip-sack of backup quarterback Tyrrell Pigrome.
Justus made all four extra points and two field goals, something Maryland could not. A missed extra point and a failed 2-point conversion with 4:54 left took crucial points off the board for Maryland, spoiling Anthony McFarland's career-best day. He ran 29 times for 210 yards in relief of the injured Ty Johnson.
"This isn't the last game of the season," interim coach Matt Canada said. "Oh my gosh we wanted to win, we certainly could have."
It sure wasn't easy for the Hoosiers , either, even after they took a 31-15 lead midway through the third quarter.
Maryland charged back after Javon Leake returned a kickoff 47 yards to the Indiana 27-yard line. Two plays later, Leake scooted right and sprinted 27 yards down the sideline for a touchdown. Pigrome's 2-point conversion pass to McFarland made it 31-23.
The Terrapins closed to 31-26 on a field goal early in the fourth and retook the lead when Pigrome hooked up with Jeshaun Jones on a 15-yard TD pass.
But when Tayon Fleet-Davis' run was stopped short of the goal line, Indiana took advantage.
Following a 23-yard kickoff return to the Indiana 40, Scott broke free down the right side of the field and went out of bounds at the Maryland 33. Four plays later, Justus made the decisive field goal.
"It was amazing," Justus said. "I was kind of just spacing out, I was really excited."
THE TAKEAWAY
Maryland: The Terrapins still need one win to become bowl-eligible — with a home date against No. 8 Ohio State and a trip to No. 21 Penn State remaining.
Indiana: The Hoosiers still face an uphill battle to reach their 12th bowl game with next week's trip to No. 4 Michigan before closing out the season at home against rival Purdue.
INJURY REPORT
It wasn't just the turnovers that hurt Maryland.
Johnson didn't return after going into the medical tent with an undisclosed injury in the first quarter and starting quarterback Kasim Hill watched the second half after appearing to hurt his left leg in the second quarter.
"We're going to have get him (Hill) checked and see where he is," Canada said. "I wouldn't want to speculate on anything."
STAT PACK:
Maryland: Was outscored 17-3 in points off turnovers. ... Pigrome was 10 of 13 with 146 yards and one TD. ... Tre Watson intercepted his fifth pass of the season, extending the Terrapins streak of consecutive games with an interception to 10. ... Receiver Dontay Demus had four catches for 98 yards. ... The Terrapins ran 59 times for 353 yards.
Indiana: Won despite having the ball for 20 minutes, 42 seconds. ... Donovan Hale caught three passes for 92 yards and one touchdown. ... Scott had his fourth 100-yard game of the season and broke BenJarvus Green-Ellis' previous single-season school record for most TD runs by a true freshman with No. 8.
UP NEXT
Maryland: Hosts No. 8 Ohio State next weekend
Indiana: The Hoosiers seek their win in Ann Arbor, Michigan, since 1967.
---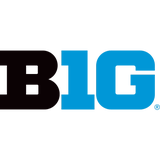 Get more from Big Ten
Follow your favorites to get information about games, news and more
---