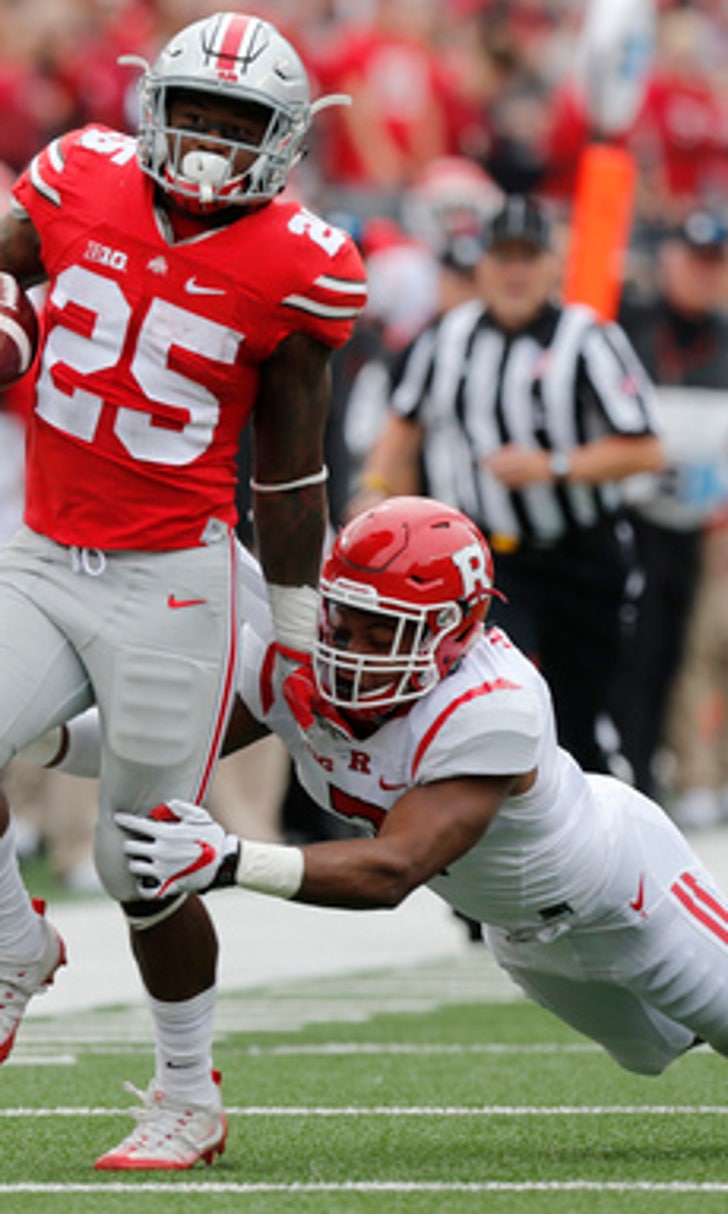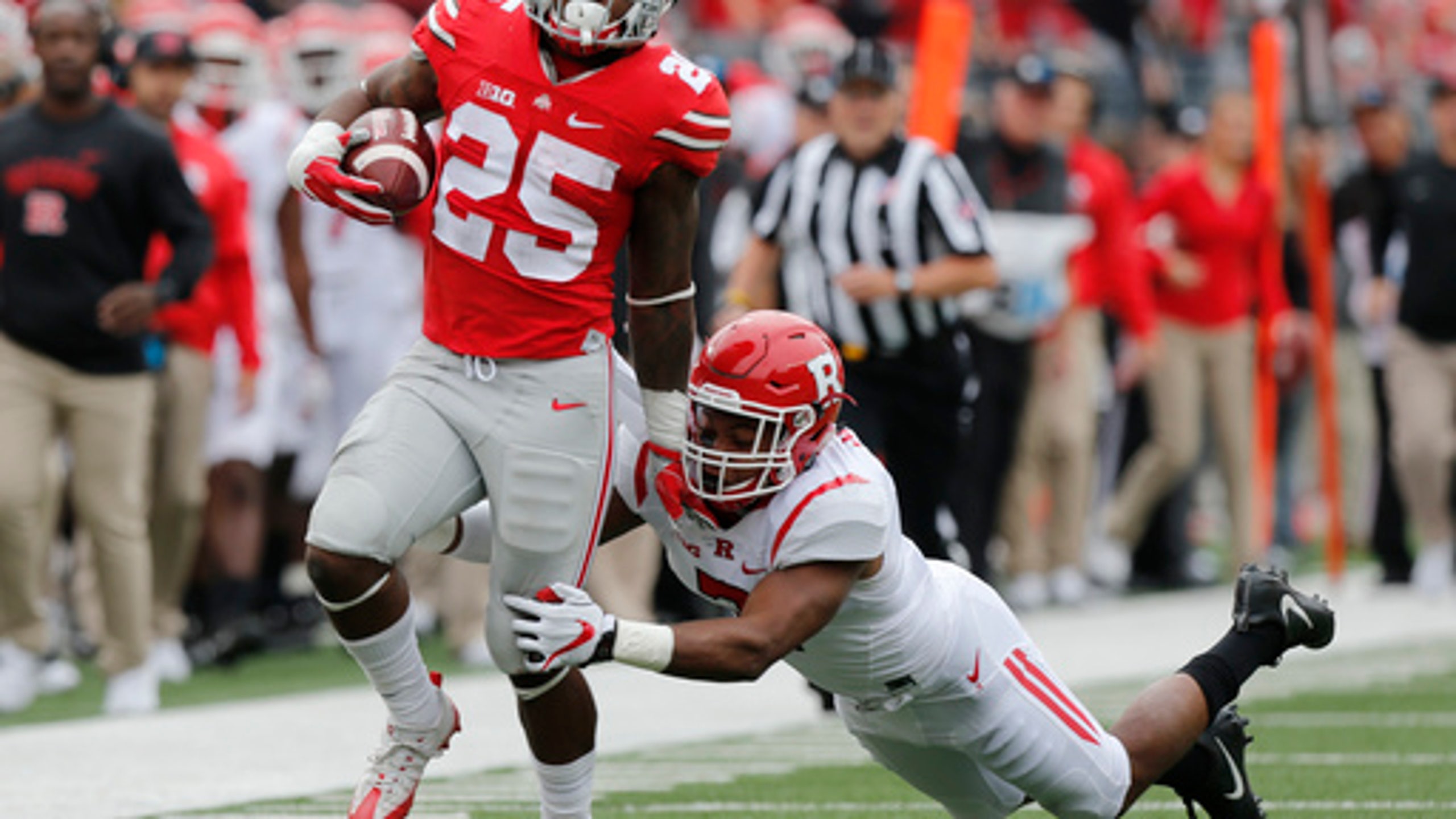 History shows Ohio State shouldn't overlook pesky Indiana
BY foxsports • October 3, 2016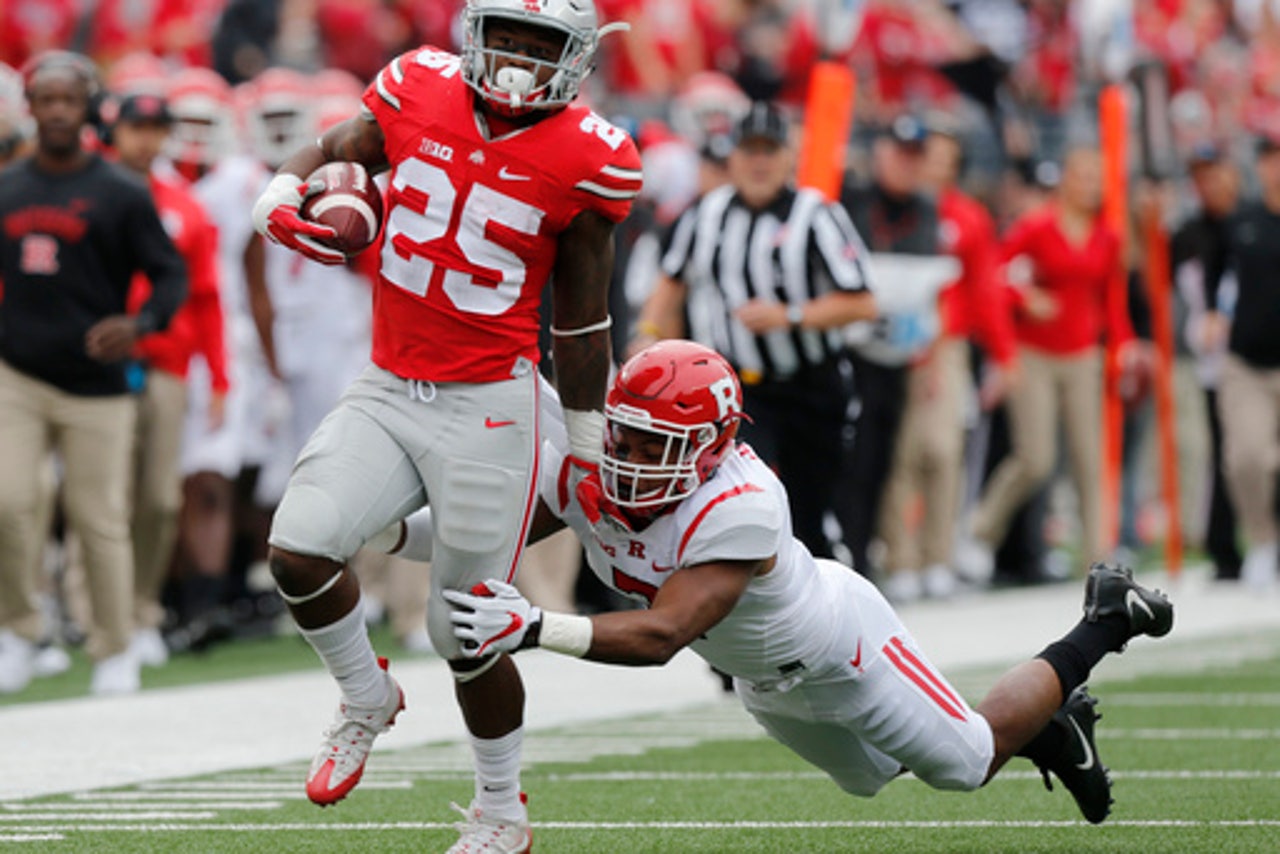 COLUMBUS, Ohio (AP) Indiana's upset of Michigan State in overtime Saturday raised some eyebrows among college football pundits around the country, but it wasn't a huge stunner for Ohio State players who know the Hoosiers as a tough out the past few years.
Indiana (3-1, 1-0 Big Ten) overcame a 14-point Spartans lead in the final 16 minutes Saturday night, and won on a 20-yard field goal in overtime, 24-21. Indiana won its first overtime game in six years and got its second win in 26 tries over a ranked foe.
The task this week will be more formidable for the Hoosiers when they travel to Columbus to play No. 2 Ohio State (4-0, 1-0).
Last year the Buckeyes just snuck by Indiana 34-27, fumbling the ball four times and racking up 109 penalty yards. In 2014, the Buckeyes didn't manage to pull away until the third quarter in a 42-27 win.
Ohio State coach Urban Meyer said Monday the Hoosiers have ''by far their best team'' this season.
''I see an outstanding team,'' Meyer said. ''For four years in a row it's been a swing-as-hard-as-you-can (game)....They've got an excellent coaching staff, you can see some really good things on video tape, and their game Saturday was a great win for that program.''
Defensive end Sam Hubbard said Indiana's victory over the defending Big Ten champs last week just adds to the intensity of Saturday's matchup.
''They almost beat us last year, so we didn't really expect it to be an easy game at all,'' Hubbard said, noting that Indiana could have the best offensive line the Buckeyes have faced this year.
''When I heard about it, I wasn't shocked by any means,'' said quarterback J.T. Barrett, who became the Ohio State career leader for touchdown passes Saturday. ''Indiana is not a team to look past because they give us trouble every year.''
DEFENSE MAKES THE DIFFERENCE
A slow start in the Tulsa game notwithstanding, the Buckeyes have clicked early this season and haven't run into any major potholes, in contrast to last season when they had trouble playing consistently until near the end. Meyer credits a deep, stifling defense with making the difference.
Ohio State had another shut-down defensive performance on Saturday in the 58-0 dismantling of Rutgers. The Scarlet Knights were held to 116 total yards, 33 passing yards and nine first downs. Ohio State is third in the nation in total defense and is the only team not to have allowed a rushing touchdown.
''That's just the way the game of football is - if you have a great defense, things are usually going to get rolling for you at some point, even if you struggle a little bit,'' Meyer said. ''And the fact that you have J.T. Barrett running the show, it's pretty smooth. Even when he makes a mistake, usually it's not an awful one and we can rally right back up. But it starts with defense.''
WEBER ROLLING ALONG
Running back Mike Weber was named Big Ten freshman of the week after rushing for 144 yards on 14 carries against Rutgers, including a 46-yard breakaway for a touchdown. He also had a 49-year breakaway run. Weber, a redshirt freshman, leads the Big Ten with a 123.8-yards-per-game average. He ranks 11th nationally.
LAST WORD ON RUTGERS
Twelve Ohio State players caught passes from Barrett Saturday, and eight different players scored touchdowns. Wide receivers Terry McLaurin, Parris Campbell and Johnnie Dixon all caught the first career TD passes....Backup running back Demario McCall ran for 85 yards and a TD on 10 carries late in the game after spelling Weber....Nick Bosa - Joey's younger brother - had four tackles and a sack.
---
Follow Mitch Stacy at http://twitter.com/mitchstacy
For some of his other recent stories: http://bigstory.ap.org/content/mitch-stacy
---