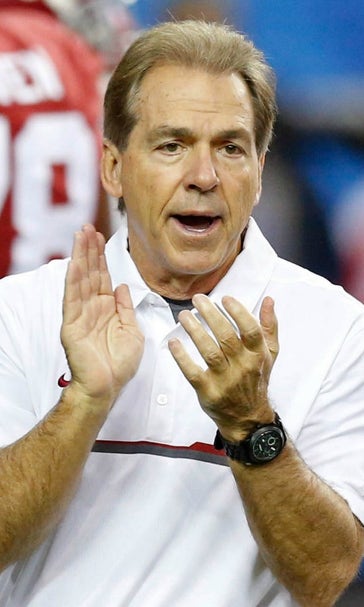 High school fires football coach who 'banned' Nick Saban from campus
February 17, 2017

On Thursday we told you the story about David Feaster, the head coach at Parkway High School in Louisiana, who banned Nick Saban from his campus for what he believed to be unethical recruiting practices.

In a bizarre and somewhat disappointing follow-up, Feaster was fired as the school's head coach on Friday. And it's directly related to the interview Feaster did with a Baton Rouge radio station when he criticized the Alabama head coach.




There are two sides to the story, and we'll get to Feaster's momentarily. However, the school decided to part with the highly successful head coach (his 59-17 record is the best in school history) after the interview surfaced.

"Coach Feaster and I do not share the same philosophy or vision for Parkway High School athletics," athletic director Waylon Bates said in a statement, courtesy of The Shreveport Times. 
"Most people are going to say 'Feaster just ran his mouth,' but (Parkway) made it clear to me why they fired me," Feaster told The Times. "They can say what they want to about Alabama, but (Bates) cited me for insubordination. He said, 'You should have checked with me before you banned Alabama.'
"I said, 'That was four years ago, you weren't even the principal here.' But he said I brought so much negative publicity to the school I had to go."
---
---