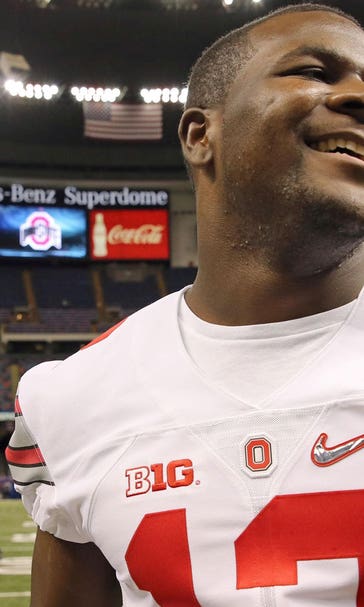 High school coach: Jones has handled newfound fame 'pretty well'
July 6, 2015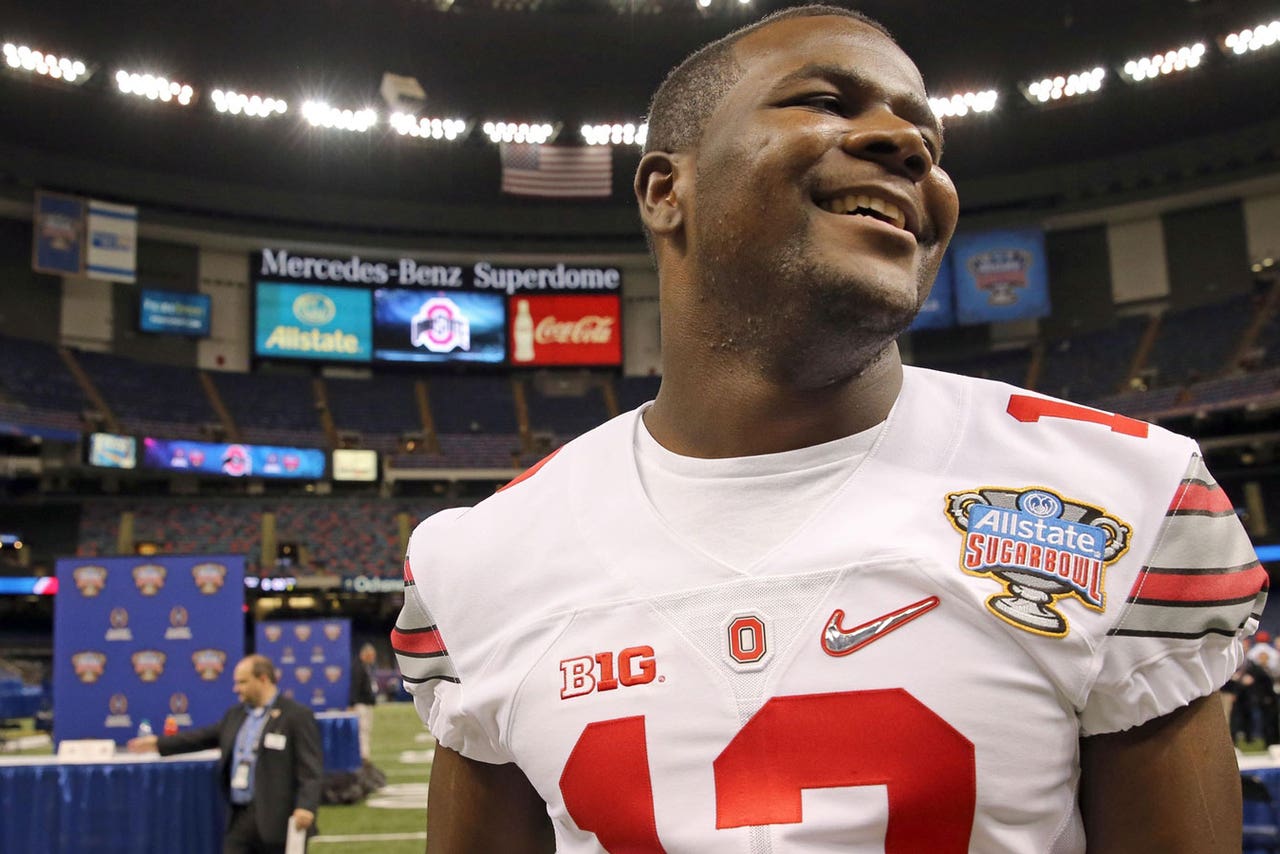 With a quarterback battle such as the one coming in August at Ohio State, there are always going to be subplots. While the best man is likely to win (barring injury), any number of factors could go into determining who will be able to prove himself worthy of that title -- and that goes for on and off the field. 
While Braxton Miller and J.T. Barrett have been mostly (or completely) silent as they work on returning from injuries that ended their seasons last year and cleared the way for Cardale Jones to lead the Buckeyes to a national championship, Jones has been in the headlines quite a bit thanks to his active social media accounts. 
Little of that attention has been for anything negative, but the volume of activity and Jones' sudden fame has led some who follow the team to wonder if Jones has let his newfound popularity go to his head. 
His high school coach says those fears are unfounded, however. 
"I think he has handled it pretty well, but that's a lot for him to get at one time," Ted Ginn Sr. told the Columbus Dispatch. "That's hard to handle for a young man. That's a lot of fame right away. I keep stepping on his toes, if you know what I'm saying, to be careful. You can't go from zero to 100 that quick without getting tricked."
Ginn, who has sent nearly two-dozen players to Ohio State since the turn of the century, added that the quarterback who helped his Cleveland Glenville Tarblooders advance to the 2009 Division I state championship game looks to be in very good shape physically as well. 
"He said he lost five or six pounds, but it looks like he has lost a lot of weight," said Ginn of Jones, who was listed at 6-foot-5 and 250 pounds last season. 
That makes three positive reports in the span of a week for the quarterback candidates. OSU head coach Urban Meyer said last week Miller and Barrett are both progressing in recovering from respective shoulder and leg surgeries. 
(H/T  Columbus Dispatch)
---
---