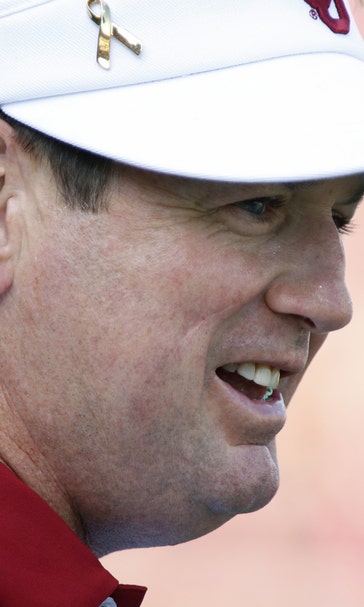 Handled without care: Stoops statue shows up on campus
November 3, 2015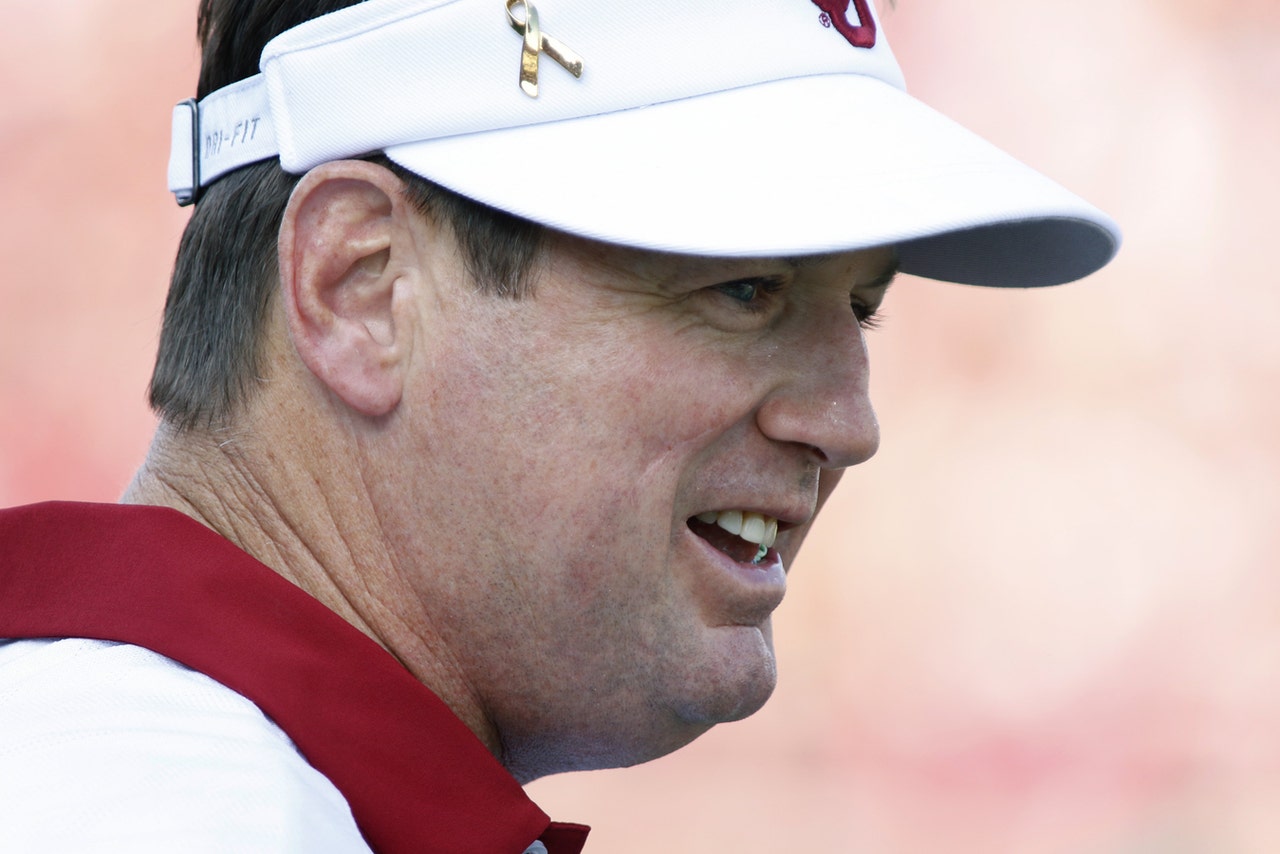 First, Bob Stoops was traveling north up I-35.
Then he was traveling down Lindsey St. in Norman, Okla.
Well, not really, Stoops himself, but something that looked just looked him. Check it out.
KFOR (OKC) sports reporter Nate Feken saw this statue of Stoops in Norman. It's about 10 feet tall and bronze and was delivered to the South Oval on the OU campus Monday.
OU has statues of former Sooner players and coaches on campus, including coaches Bud Wilkinson and Barry Switzer as well as players Sam Bradford, Billy Sims and more.
Apparently, according to a statement released by OU athletic director Joe Castiglione, he didn't even know the statue was being delivered Monday.
"We are extremely disappointed in the lack of consideration, respect and care that was shown in delivering the statue to Norman," Castiglione said in the statement. "This was completely unnecessary. It certainly is not reflective of the way we feel about Bob or the respect we'll show him when his extraordinary achievements are properly celebrated."
Alabama has a statue of coach Nick Saban on campus, but Stoops said several years ago he doesn't want a statue of himself on campus while he's still coaching the Sooners.
---
---