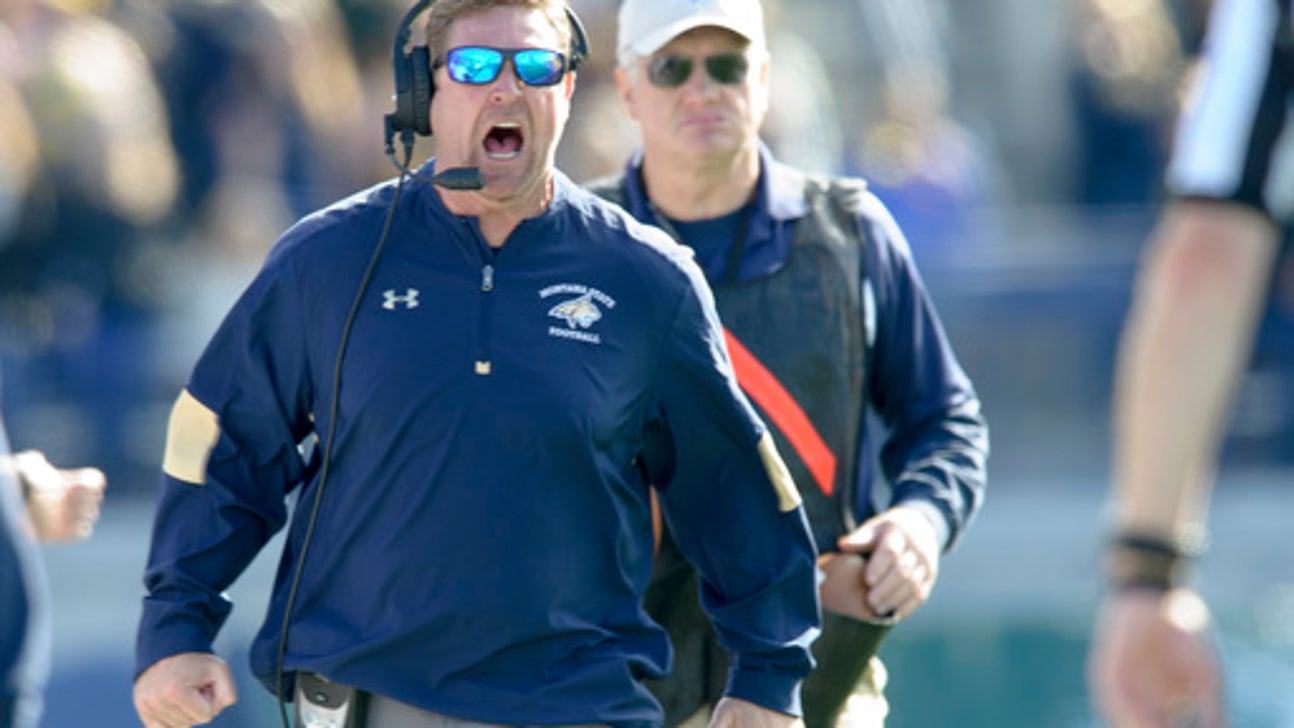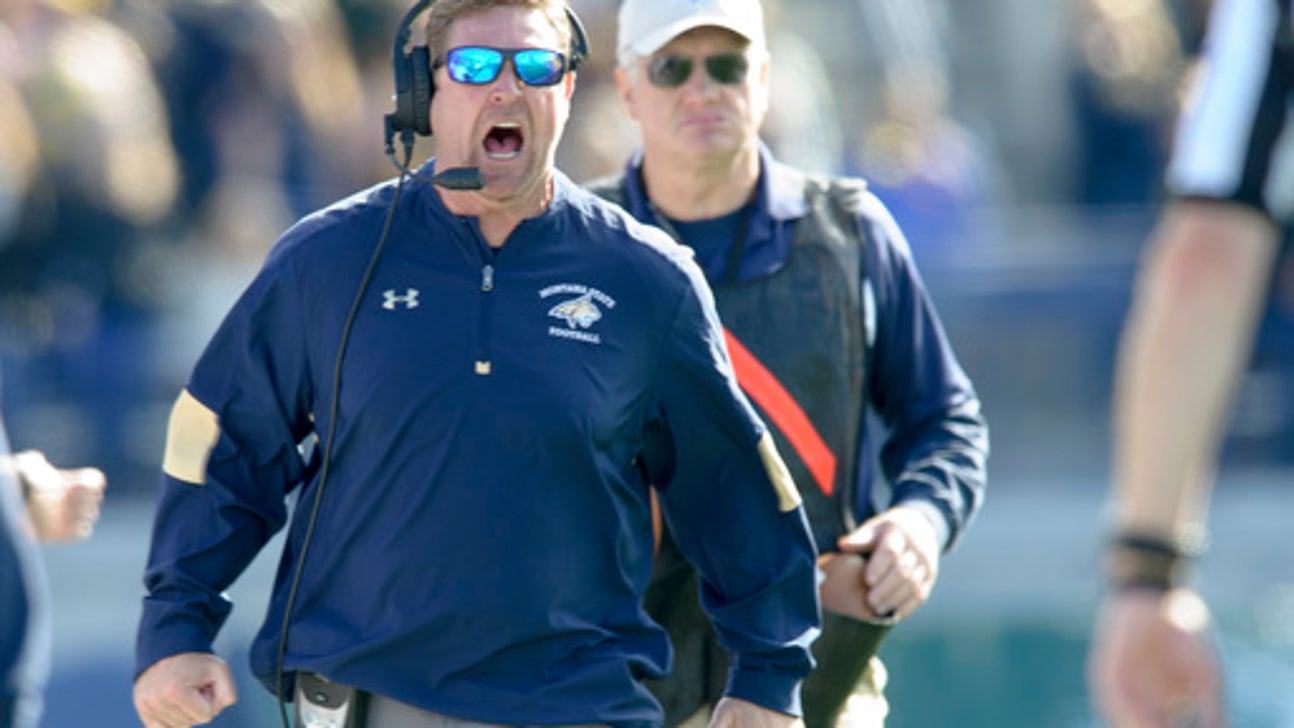 Gubrud's 4 TD passes carry Eastern Washington past Montana State 41-17
Published
Oct. 22, 2016 7:09 p.m. ET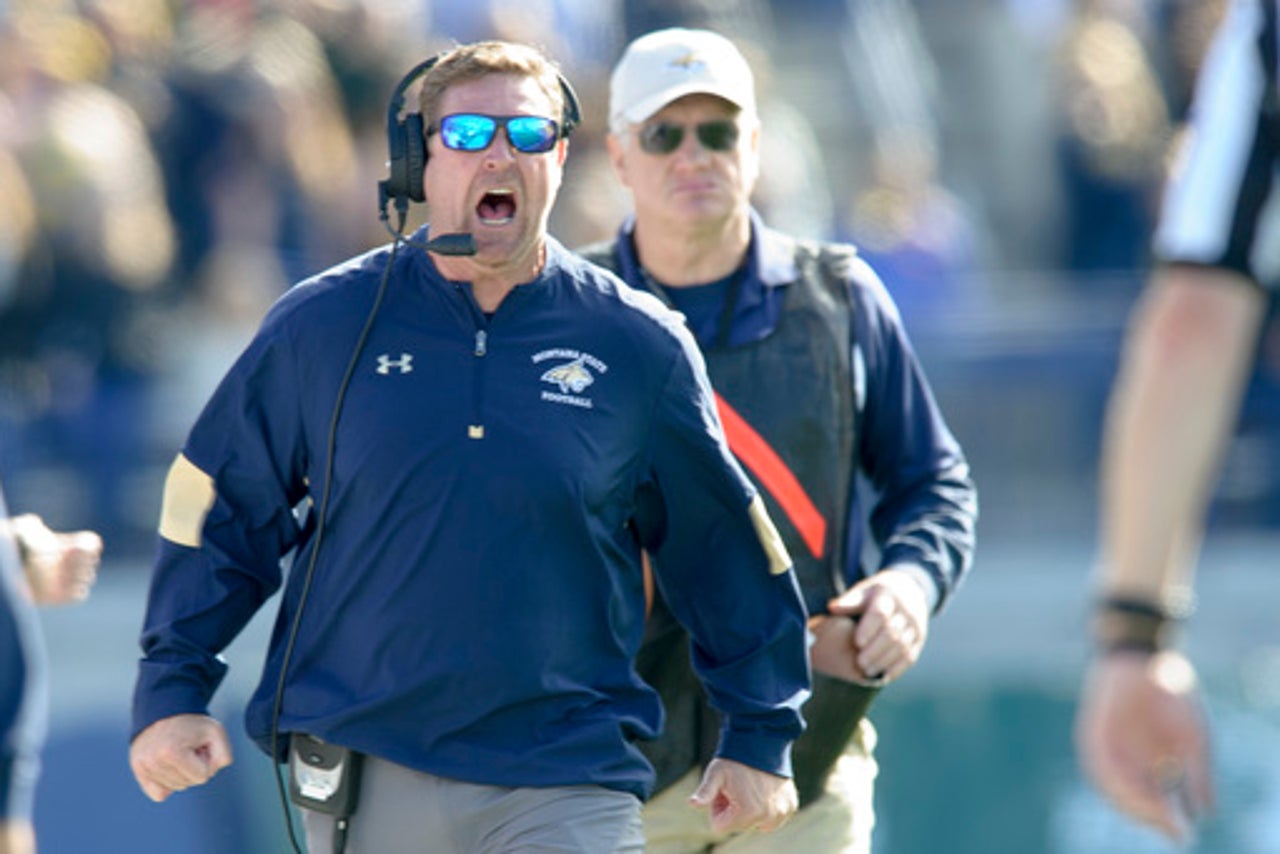 BOZEMAN, Mont. (AP) - Gage Gubrud threw for a school record 520 yards and four touchdowns to different receivers to lead Eastern Washington to a 41-17 win over Montana State on Saturday.
Gubrud was 37 for 51, hitting Shaq Hill, Cooper Kupp, Jayce Gilder and Zach Wemberly for scores as keep the Eagles (6-1, 4-0) unbeaten in the Big Sky Conference.
The Bobcats led from the opening drive until 2:27 was remaining in the half. MSU fumbled on its own 16 and the Eagles were in the end zone two plays later on a 9-yard TD run by Antoine Custer, Jr. to take a 21-17 advantage. EWU would tack on a 49-yard field goal by Roldan Alcobendas on the final play of the half, only their second halftime lead of the season, to go up 24-17.
MSU quarterback Chris Murray contributed a pair of big first quarter plays, but was held in check after that. He threw a 57-yard touchdown pass to Conner Sullivan, then ran 70 yards for a score on the next possession giving the Bobcats (2-6, 0-5) a 14-7 lead.
The Bobcats had the ball deep in EWU territory twice in the third quarter, but came away empty both times as they failed to keep pace with the Eagles. Murray fumbled on the first drive and backup quarterback Tyler Bruggman was intercepted the second.
Kupp and Hill both went over 100 yards receiving for EWU as the Eagles amassed 596 yards of total offense. Kupp tied the FCS record for consecutive games with a reception at 45.
Nick LaSane ran for 85 yards on just five carries for MSU, while Murray ran for 74. Murray was just 5 for 12 passing for 71 yards and two interceptions to go along with two lost fumbles.
TAKEAWAY
EASTERN WASHINGTON: The Eagles, coming off a bye, beat the Bobcats for the fifth straight time.
MONTANA STATE: The Bobcats continue to look for their first league win under new head coach Jeff Choate.
UP NEXT
Eastern Washington hosts Montana in a crucial Big Sky game that may have league title implications. The Grizzlies were 2-1 in the conference coming into the day.
Montana State has a weekend off before going to Southern Utah on Nov. 5.
---