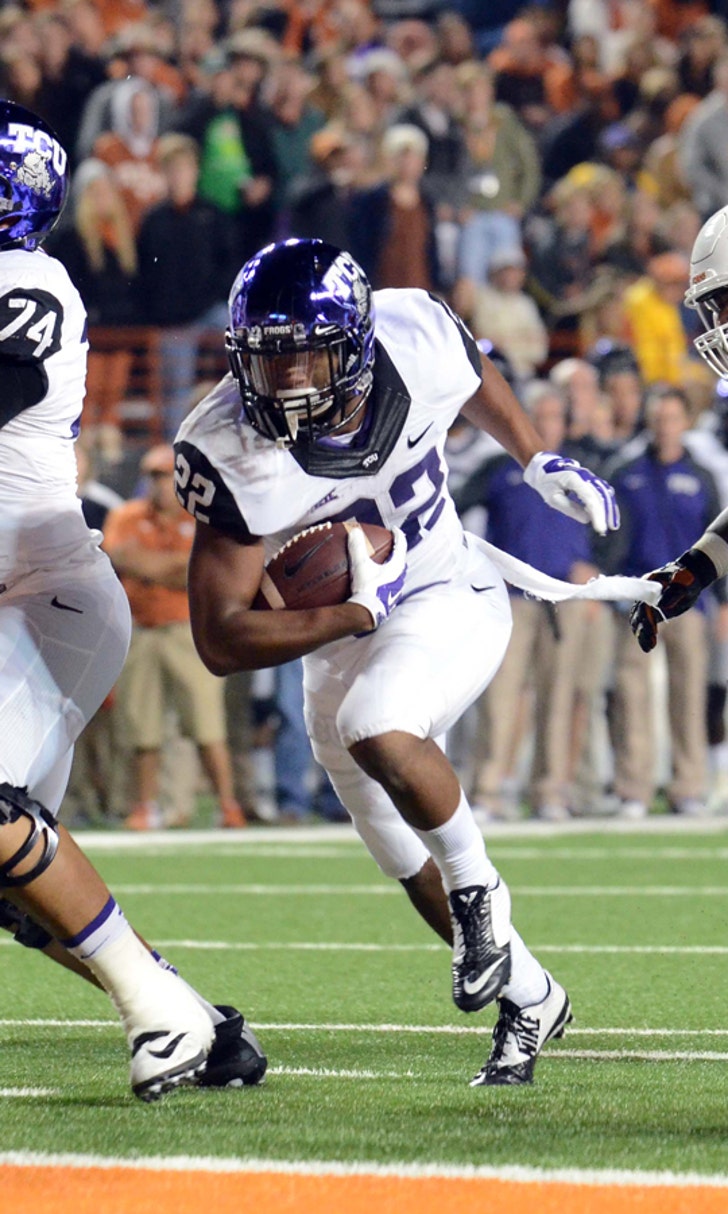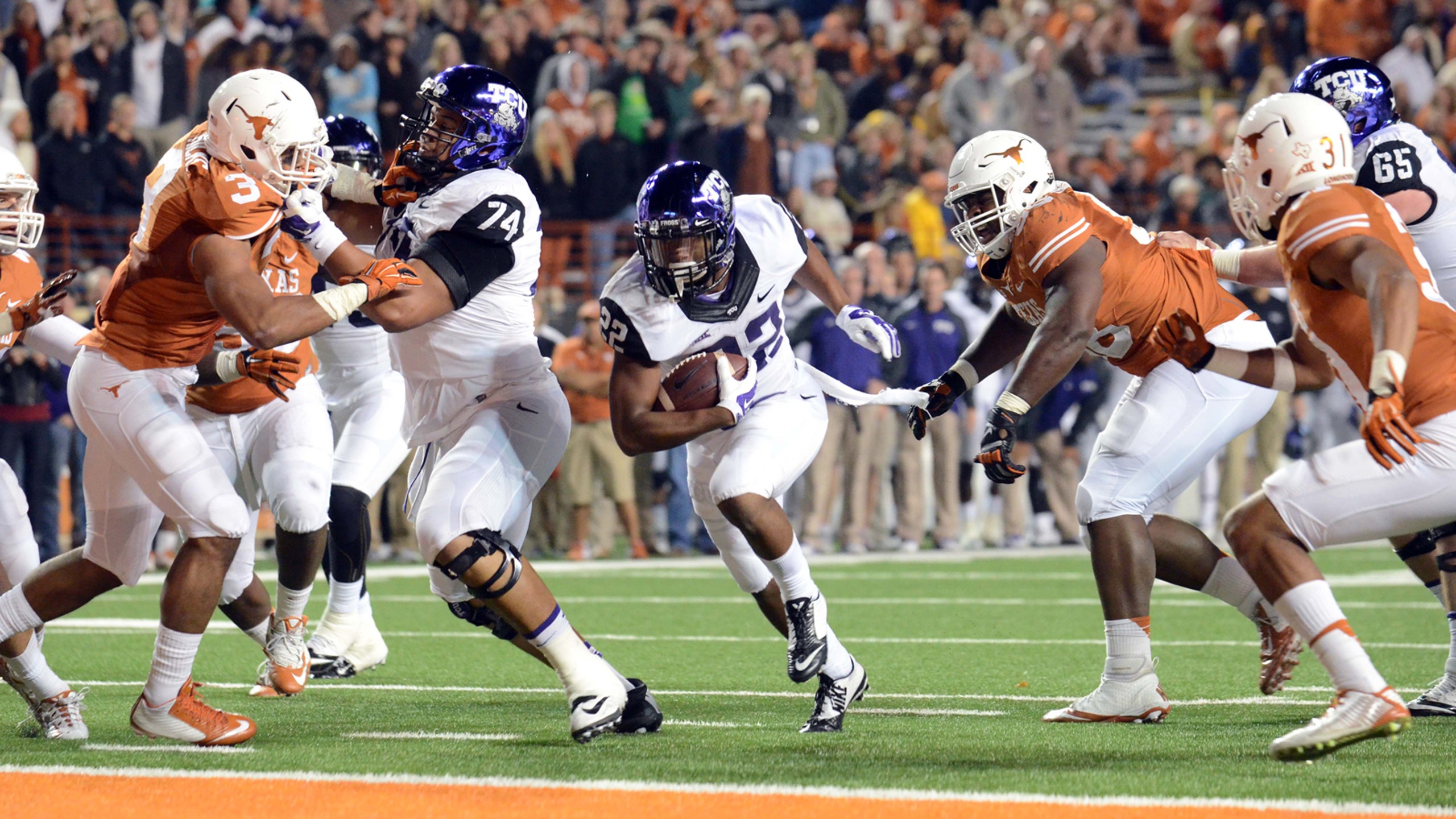 Green could be one of nation's best runners in 2015
BY foxsports • August 21, 2015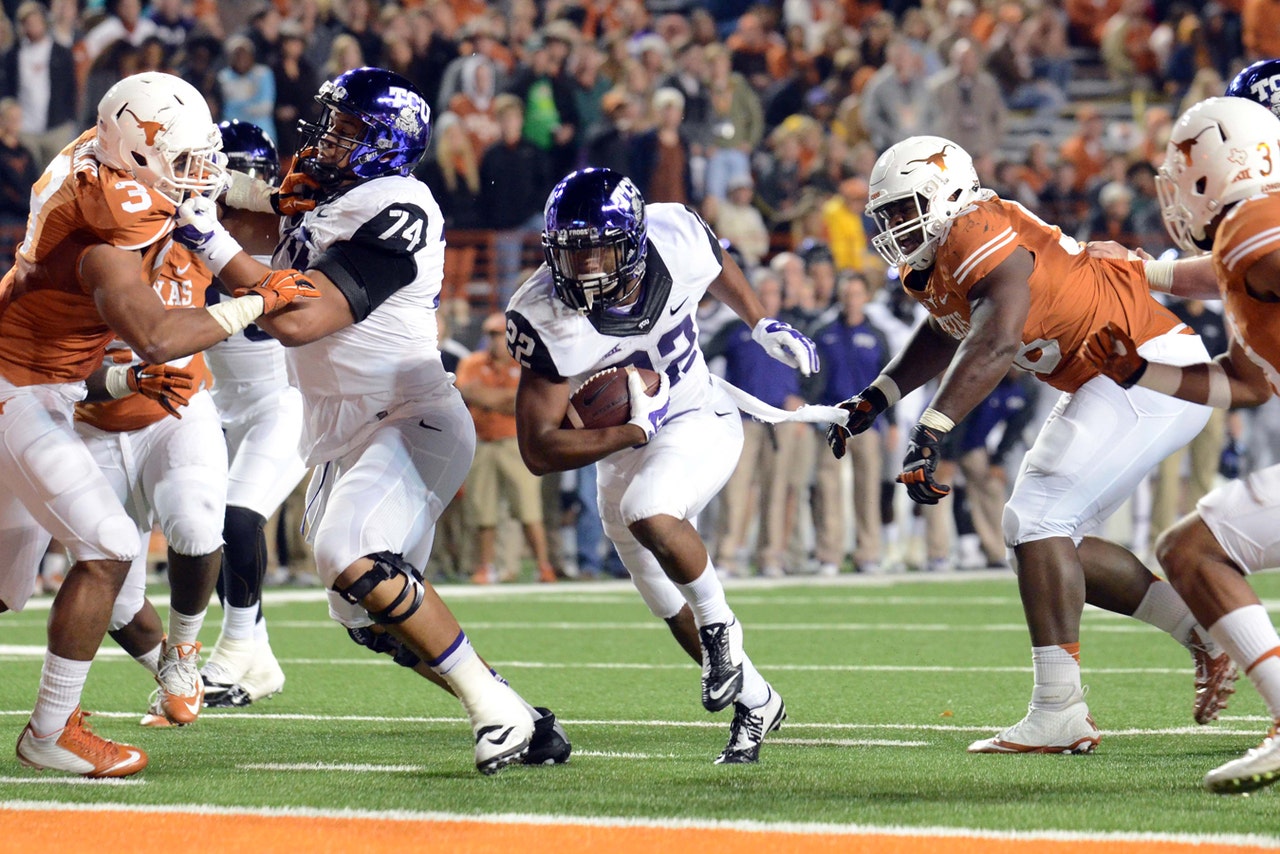 Have people forgot about the TCU running game?
OK, maybe not forgot, but at least overlooked? You'd have to think so, with all the attention and focus on Heisman candidate Trevone Boykin.
But at TCU, Aaron Green is set to have a massive season. He made himself somewhat known in high school as he was the No. 8 running back in the nation. He became visible last season when he became TCU's leading rusher after B.J. Catalon got hurt.
This year, he's going to be one of the best running backs in the nation. Green should have plenty of opportunity with defenses focusing on Boykin and a long list of returning receivers. 
Green ran for 922 yards last season and he had 10 or more carries in a game only six times. He's the No. 1 runner this season. Expect big numbers.
---
---