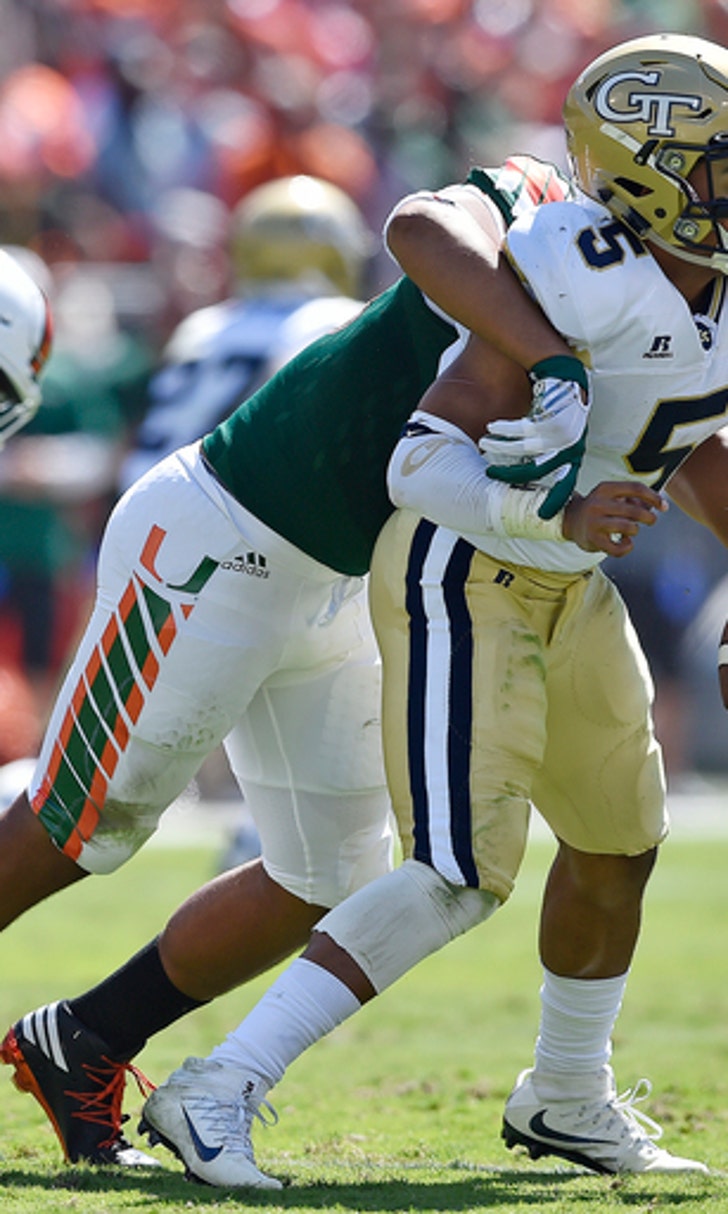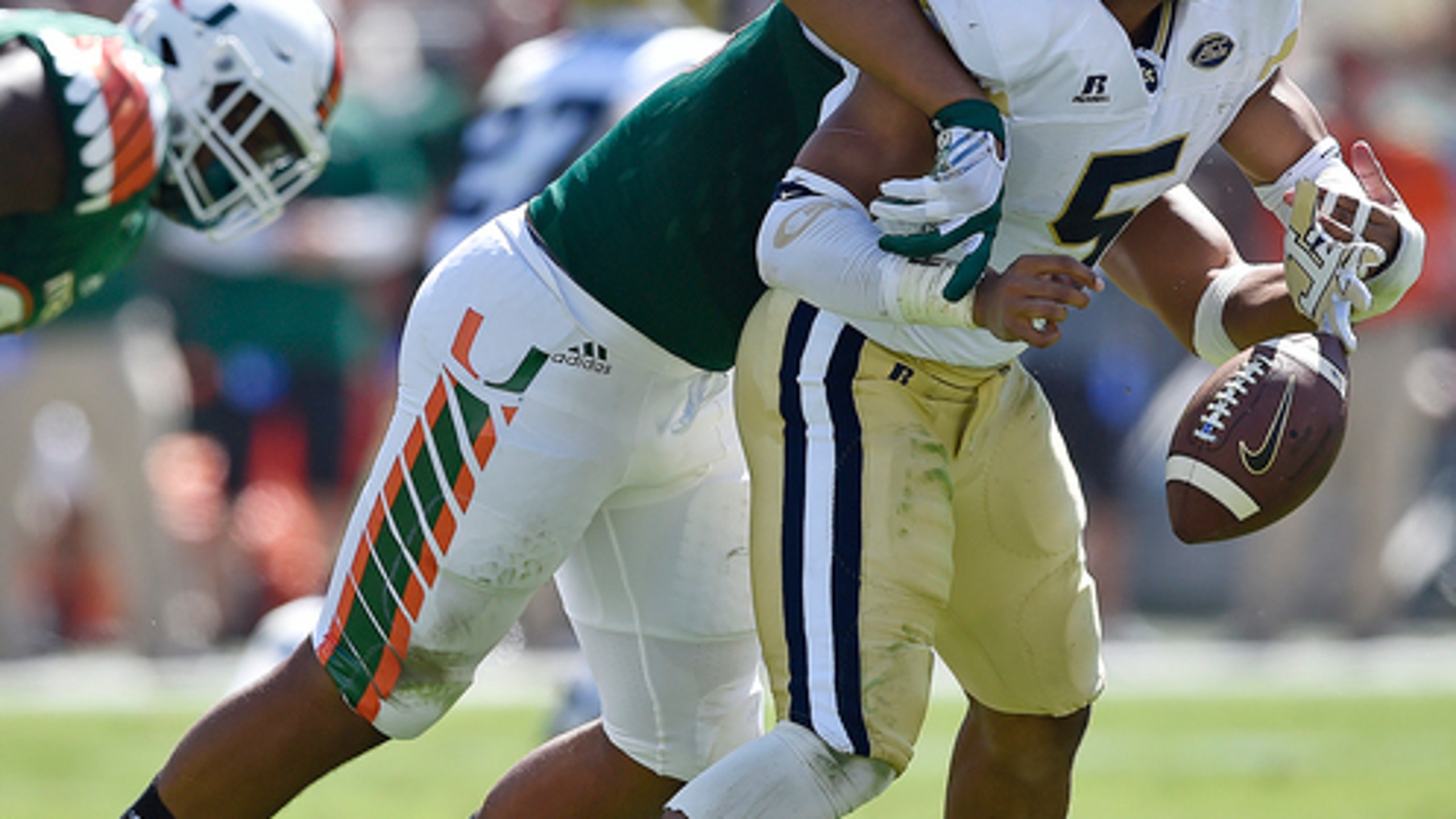 Georgia Tech's Thomas looks to avoid turnovers against Pitt
BY foxsports • October 4, 2016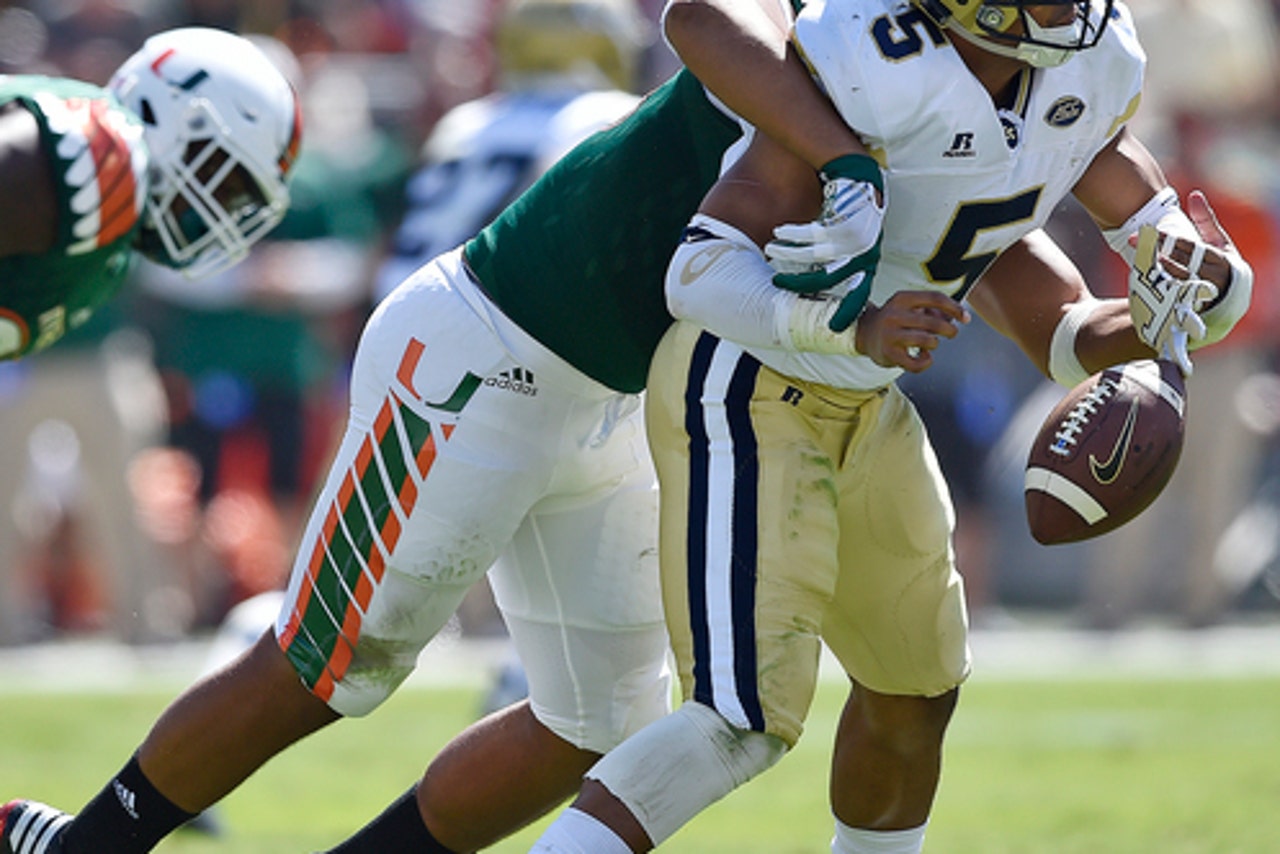 ATLANTA (AP) There were mixed results in the first week of Georgia Tech's offensive healing.
After coach Paul Johnson assumed direct supervision during practice, the spread-option attack moved closer to its usual production in last week's 35-21 loss to No. 10 Miami - at least when quarterback Justin Thomas and the Yellow Jackets were protecting the ball.
But Thomas had two fumbles in less than one minute, and each was returned for a touchdown. Thomas, a senior better known for his usually reliable pitches and runs on option plays, knows he has to avoid mistakes when Georgia Tech tries to end a two-game losing streak on Saturday at Pittsburgh.
''You take away those turnovers and it's a totally different ballgame,'' Thomas said Monday.
Thomas lost his first fumble when he was hit from behind while looking to make a pass. He was looking to make a pitch to running back Clinton Lynch two plays later but fumbled when he tried to pull the ball back. The two quick touchdowns allowed Miami to stretch its lead from 14-7 to 28-7.
''The first turnover was where we don't protect him,'' Johnson said Tuesday. ''That's not his fault. You'd like for it not to happen, but you can't hold him accountable for that. I think he'd be the first to tell you the other one was probably a poor decision.''
Thomas also threw an interception late in the game for his third turnover.
After being held to 124 total yards in a 26-7 loss to No. 3 Clemson, the Yellow Jackets (3-2, 1-2 Atlantic Coast Conference) produced 361 yards, including 267 on the ground, against Miami.
Johnson said he is continuing to take a hands-on role with the offense in practice this week as he looks for more improvement.
''I think there were some positives, but are we playing the way I'd like to play? No,'' he said. ''We could be more efficient and not turn the ball over. We left at least two touchdowns out there on play-action if we had protected it better.''
Thomas is in his third year as a starter. He had too little help on offense in last season's 3-9 finish.
This season's results have earned Thomas only lukewarm reviews from Johnson, but the quarterback has had a tough schedule. Each of Georgia Tech's first three ACC opponents - Boston College, Clemson and Miami - rank among the top 12 nationally in total defense.
Johnson said Thomas still needs more help, especially from his blockers.
''I think overall he's played OK,'' Johnson said. ''We've got to help him, protect him a little better. We'd like for him to be a little more involved in the run game, but if we could get it sealed off better I think he could do that.
''I think he'd be the first to tell you he hasn't played his best game, but I think he's been OK.''
Thomas said back-to-back losses haven't sapped players' confidence.
''Nobody is down right now,'' he said. ''Of course we're upset we lost, but we felt like if we take care of our business we should have won.''
Thomas needs 41 yards rushing against Pitt to become the third quarterback in school history with 2,000 career yards. Josh Nesbitt (2,806) and Tevin Washington (2,225) also reached the milestone under Johnson.
---
AP college football website: http://collegefootball.ap.org
---