College Football
College Football
Georgia Bulldog of the Week: Buzy Rosenberg, Georgia's second greatest #34
Updated
Mar. 4, 2020 6:05 p.m. ET

Fansided, Kyle Funderburk/FanSided via Dawn of the Dawg
This week's Georgia Bulldog of the Week is Buzy Rosenberg, former punt returner from the early 1970's.
The Georgia bulldogs have had a lot of great return men over the years. Currently the Human Joystick Isaiah McKenzie is place atop Georgia's list of greatest returners.
But the Bulldogs also have Brandon Boykin, Damien Gary, Champ Bailey and Scott Woerner. But Buzy Rosenberg belongs up there with them but he gets overlooked for a number of reasons. One, he returned punts in the early 1970's and he never played for a championship team.
But one of the biggest things that casts a shadow over Rosenberg is the number he wore. Because just nine years before Herschel Walker donned the no. 34, Rosenberg wore it. And in the mid 1980's, Georgia retired the no. 34 for Herschel Walker. When Georgia fans think of no. 34, they don't think of Buzy Rosenberg. They, like the rest of college football thinks of Hershel Walker.
But that doesn't mean Georgia football hasn't immortalized Rosenberg. Just look at punt returns in Georgia's record book, Rosenberg is on the top 10 of almost every category. Rosenberg led Georgia in punt return yards every year from 1970-to-1972. And he left Athens with 946 total punt return yards.
Rosenberg's 34 punt returns in 1971 is fourth in Georgia's record book, his 88 career punt return is third and his 436 yards in 1971 is sixth. Those 946 career yards, puts him at fourth all-time. He appears twice at the top of Georgia's list for punt return touchdowns in a season with two in 1970 and 1971 each. And his four career touchdowns was first place until Isaiah McKenzie broke his record against Louisiana Lafayette.
More from Dawn of the Dawg
In 1971, Georgia played Oregon State and in that game Rosenberg had a school record 202 yards on five returns, including returns of 74 yards and 66 yards for touchdowns. In that game he averaged 40.4 yards per return which is also first in Georgia's record book. And the two touchdowns is tied for the NCAA record. His other returns that day went for 34, 16 and four yards, it was the best day for a punt returner in Georgia football history.
I'll be the first to say that McKenzie is the best return man in Georgia football history because he's been successful returning punts and kickoffs.
But Rosenberg was Georgia's first great one at punt returner and in 45 years he hasn't been blown away by other return men. His numbers still stand up today. He has records that are still standing and his game against Oregon State is one of the best days for a punt returner in the history of college football.
The era he played in and the number he wore has caused him to be overlooked when talking about the greatest punt returners to play for Georgia. But a quick scan of the record book proves how great he was and why he is today's Bulldog of the Week.
---
---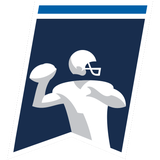 Get more from College Football
Follow your favorites to get information about games, news and more
---