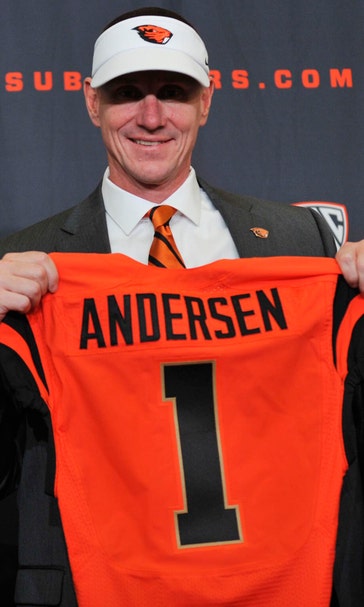 Gary Andersen says there's 'no question' that using two QBs is best for Beavers
October 27, 2015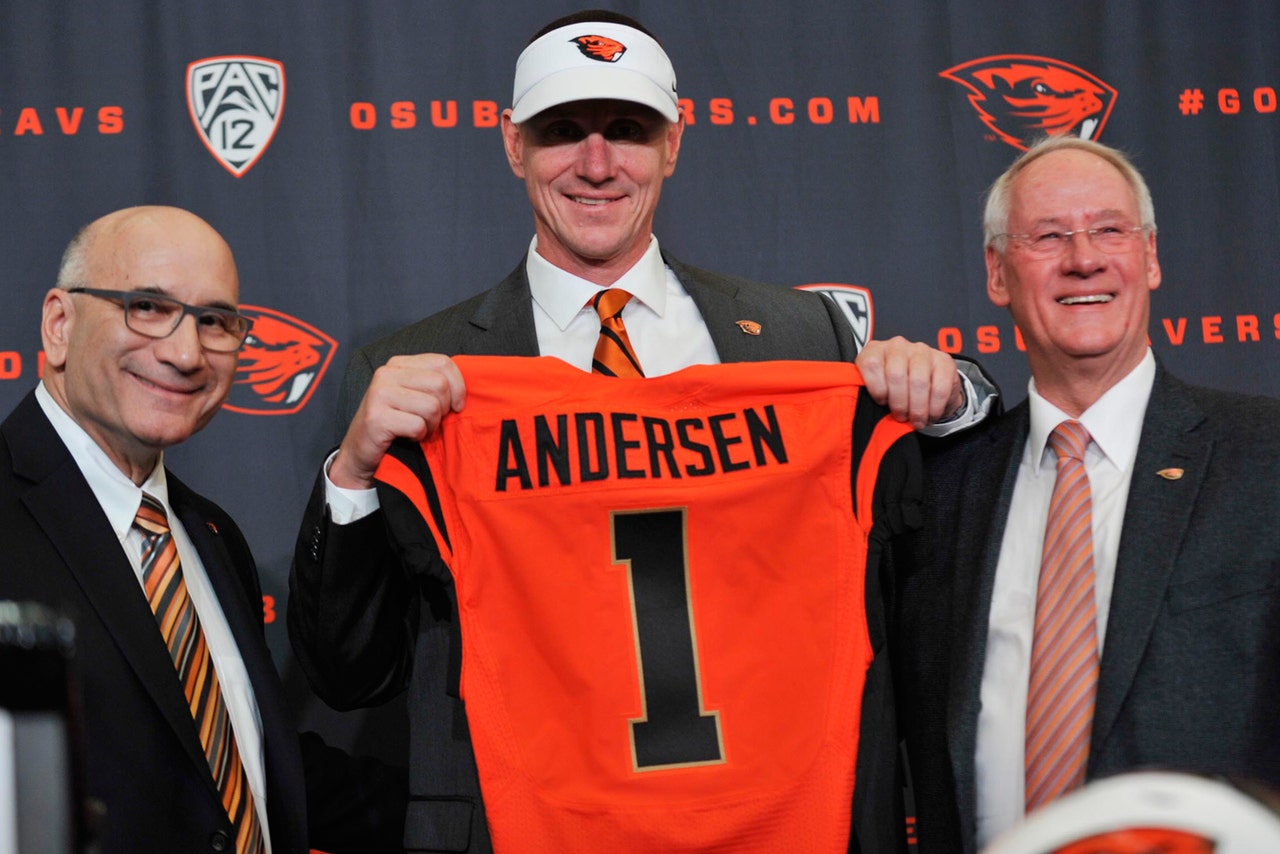 Nick Mitchell, a redshirt freshman, got the start at QB for the Beavers in the team's 17-13 loss to Colorado last Saturday. Prior to that, true freshman Seth Collins had started every game for the Beavers this season.
So, is there a QB battle at Oregon State? Well, head coach Gary Andersen doesn't necessarily see it that way. In fact, Andersen believes that playing both quarterbacks is what's best for the team.
"The challenge now as we move forward for both of those quarterbacks is it is best for us, no question, to have two styles of offense and that's what we need to be able to do to have an opportunity," said Andersen, according to The Oregonian.
Mitchell, a pro-style QB, and Collins, a dual-threat QB, also saw themselves on the field at the same time against Colorado. According to Andersen, he expects to continue exploring that opportunity.
"If (there's) the ability for those kids to get in there and both play at the same time, then we will definitely do it. I think it's a good little piece of ammunition to have," said Andersen.
---
---