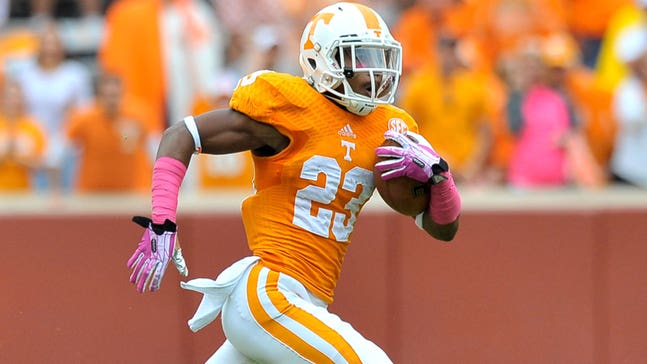 Future of Tennessee's star juniors and Curt Maggitt uncertain
Published
Dec. 1, 2015 5:38 p.m. EST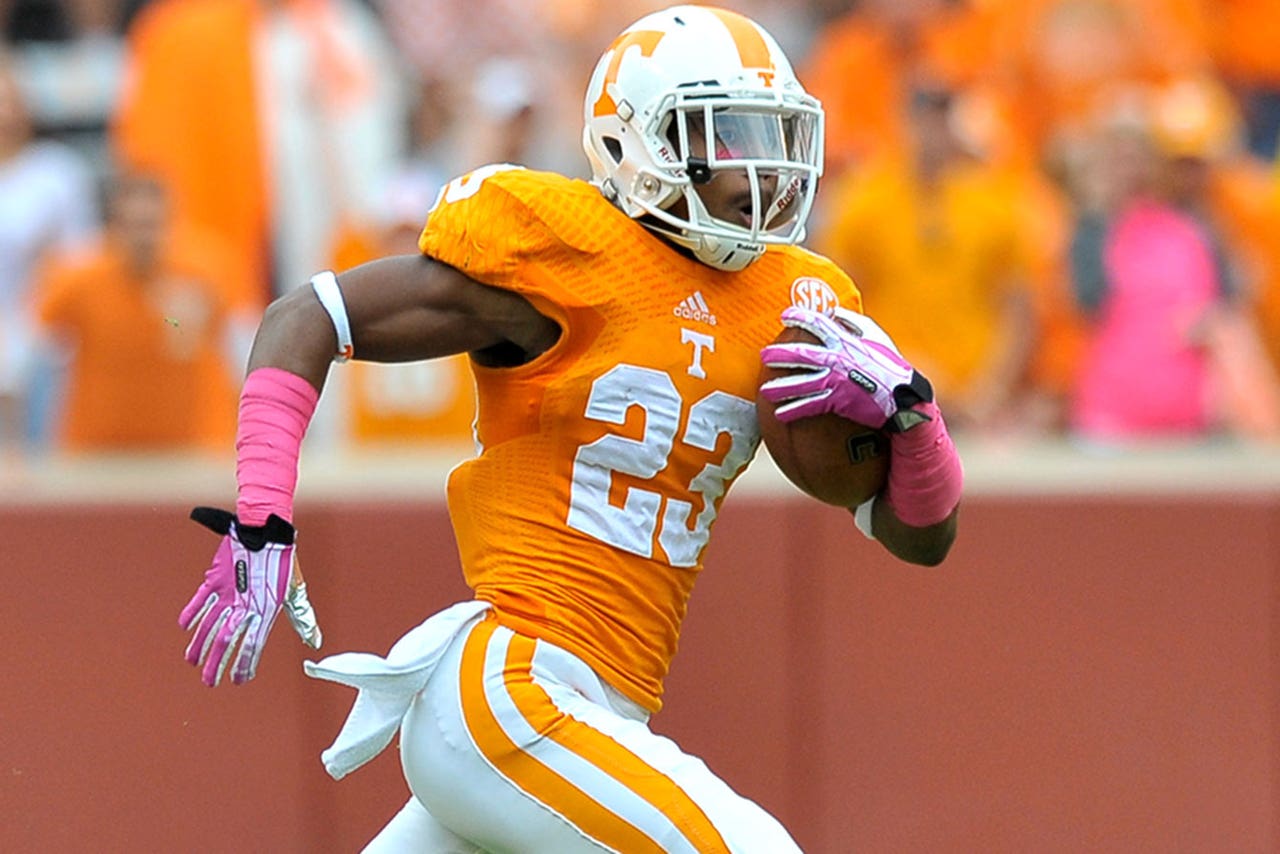 Following Tennessee's bowl game, a number of players on the roster will have decisions to make in regards to their future with the program. Notable names include senior defensive end Curt Maggitt, junior cornerback Cam Sutton and junior linebacker Jalen Reeves-Maybin. 
For the Vols' two outstanding juniors, there has been no declaration, however their coach claims to be in communication about the process of determining their best step in the immediate future.
"We'll have ongoing discussions," head coach Butch Jones said Tuesday. "We talk all the time, but nothing significant (so far). But we'll sit down as it progresses."
As for the senior Maggitt, his situation is a bit more complicated, as his return would require a sixth season of eligibility from the NCAA. 
"It's always an option," Jones said. "There isn't a time frame or a time limit or an expiration date of when you can try to get the sixth year. It's really what aligns for Curt. Curt has done some amazing things here. He's already graduated. He's embedded in the fabric of our community. So we'll just support him (in) what he wants to do."
Maggitt was injured in the second game of the season, Sept. 12 against Oklahoma, and has yet to return to the field since that time. His presence and leadership have been invaluable to Jones and his staff in their tenure at the school. 
"He's meant so much to our program," Jones said. "Those are discussions that him and I are having all the time. I know he's having those discussions with his family, and they're very difficult for him."
---
---