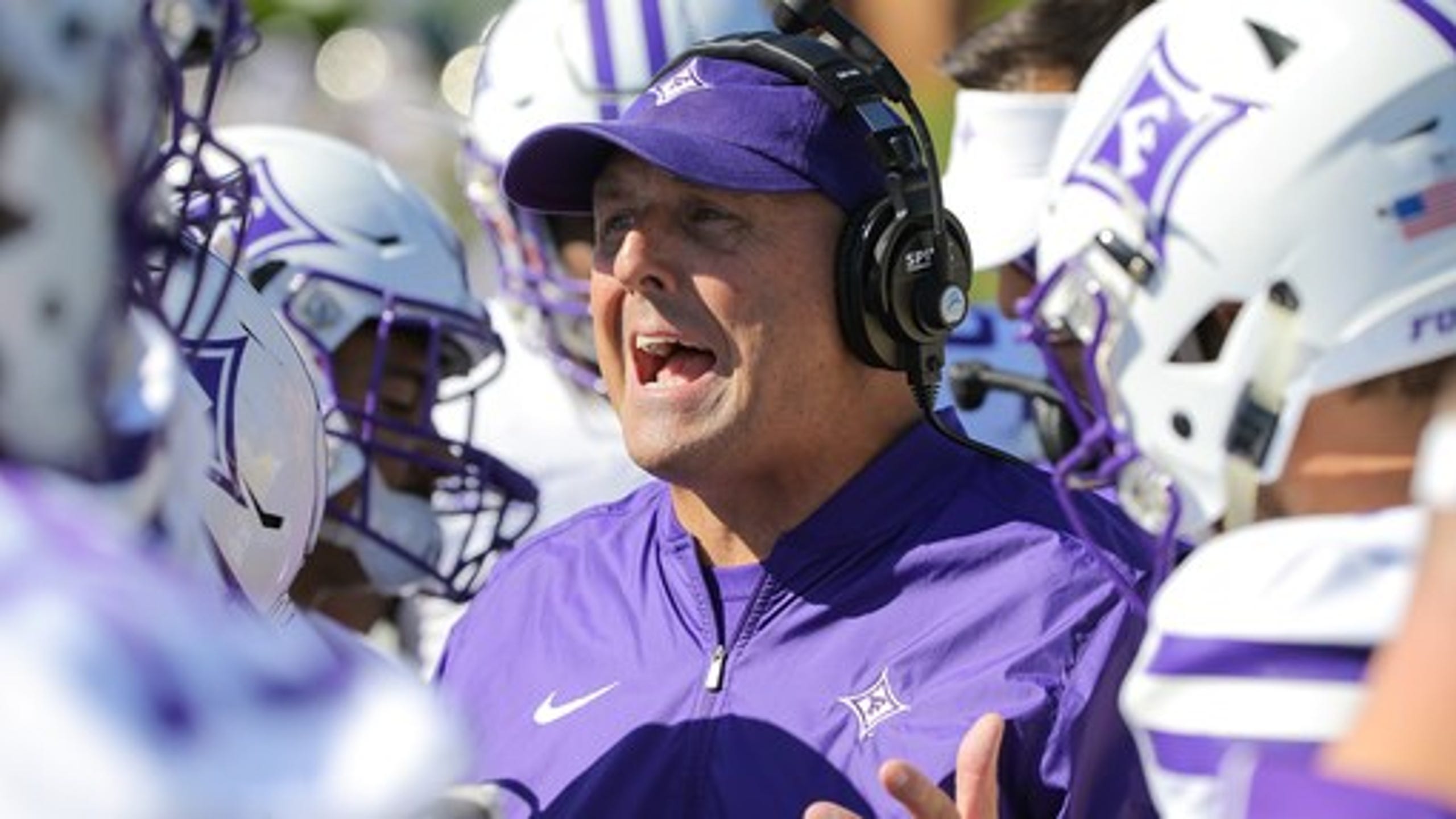 Furman to kick off 2018 season at Clemson
BY AP • January 31, 2018
(STATS) - Coming off a highly successful season, Furman hopes a difficult non-conference schedule will set up another run at the 2018 Southern Conference title.
The Paladins tied for second place in the SoCon, earned an FCS playoff win and finished 8-5 in coach Clay Hendrix's first season.
This year, they'll open the season out of conference at Clemson (Sept. 1) and CAA member Elon (Sept. 8) before hosting Patriot League co-champ Colgate (Sept. 15). Elon and Furman split two games last season, including the Paladins' 28-27 win in the playoff first round.
Within the SoCon schedule, Furman will host Western Carolina (Sept. 29), defending champ Wofford (Oct. 13), Samford (Oct. 20) and Chattanooga (Nov. 3). The Paladins' road conference games are against ETSU (Sept. 22), The Citadel (Oct. 27), VMI (Nov. 10) and Mercer (Nov. 17).
2018 Furman Schedule
Sept. 1, at Clemson
Sept. 8, at Elon
Sept. 15, Colgate
Sept. 22, at ETSU*
Sept. 29, Western Carolina*
Oct. 13, Wofford*
Oct. 20, Samford* (Homecoming)
Oct. 27, at The Citadel*
Nov. 3, Chattanooga*
Nov. 10, at VMI*
Nov. 17, at Mercer*
* - Southern Conference game
---