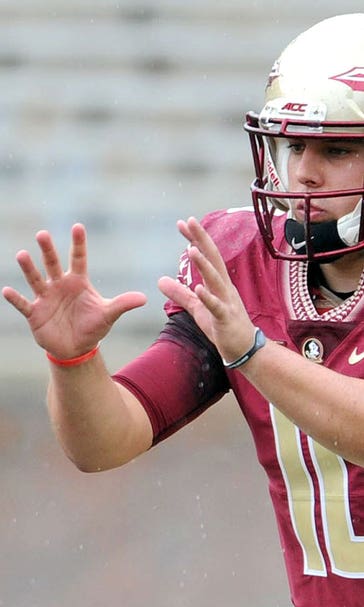 FSU QB questions loom, just don't expect answers anytime soon
November 3, 2015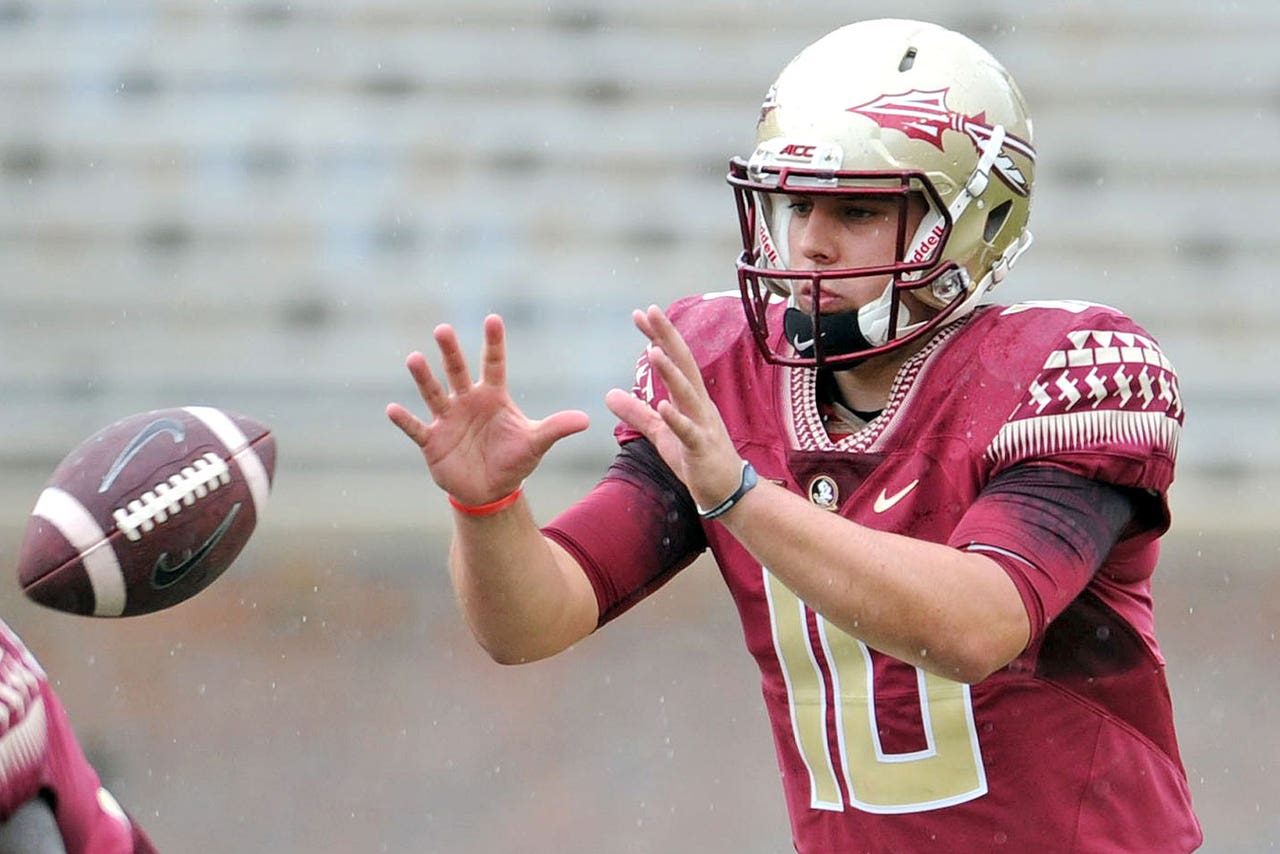 Everett Golson or Sean Maguire? It's a decision Florida State head coach Jimbo Fisher will have to make at some point this week, but fans shouldn't expect to find out which way he's leaning until some time around 3:30 p.m. Saturday when the No. 17 Seminoles kick off against No. 3 Clemson.
Fisher may know before that time who he wants to start at quarterback for this weekend's ACC Atlantic Division showdown with the Tigers, but why would he tip his hand going into the biggest game of the year?
Last week, Golson, a senior transfer from Notre Dame, missed his first game of the season with what the school called "concussion-like symptoms." Maguire, a junior, who lost a preseason battle with Golson for the starting job, made the most of his opportunity.
Maguire showed nice touch on his deep balls and connected on 23 of his 35 pass attempts for 348 yards and three touchdowns to lead the Seminoles to a 45-21 win over Syracuse.
On Monday, Fisher said he expected Golson to practice "about like he did" last week and refused to reveal how he would divvy up the reps when Golson returns to full strength.
"I can't judge that until I see the health of Everett," Fisher said. "Is he healthy enough to play? Is he playing well at practice? Has he responded well? We'll have to wait and see."
On the season, Golson has completed 67.2 percent of his passes for 1,659 yards and 11 touchdowns, while only being intercepted once.
---
---