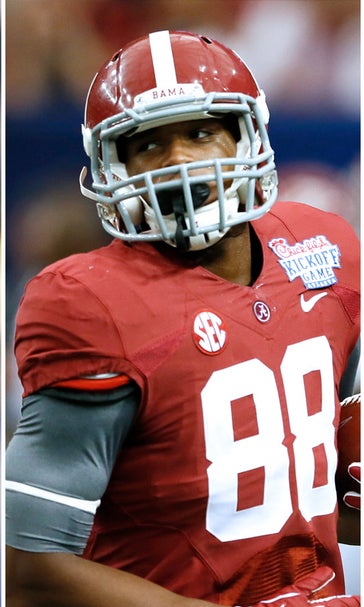 Freaks Week: College football's best 'Freak' at each position for 2014
BY Bruce Feldman • July 8, 2014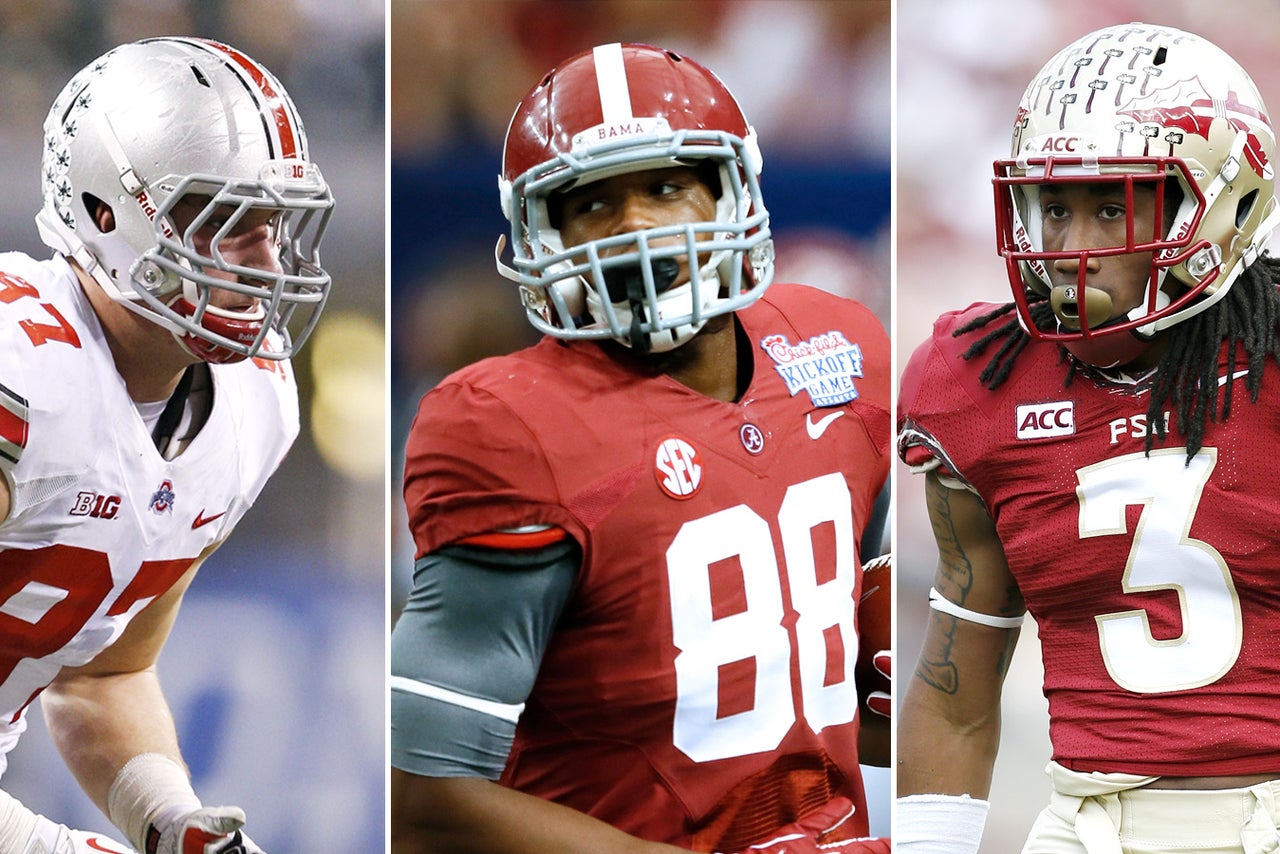 We have a few new elements wrapped around the Freaks list as part of FOX Sports' Freaks Week.
On Monday, we released the Top 20 Freaks in college football.
Today, we unveil the All-Freak Team.
Quarterback: Bryce Petty, Baylor -- His combination of explosiveness and resolve is truly awesome.
Running back: Todd Gurley, Georgia -- One of the best blends of great size and track speed in the SEC since the days of Herschel and Bo.
Running back: Raheem Mostert, Purdue -- The fastest man in the Big Ten is also a legit kickoff return threat.
Wide receiver: Devon Allen, Oregon -- The Ducks' one area of concern on offense is at wideout, but there is no question about the speed they have at the position when you have an NCAA hurdles champ in the mix.
Wide receiver: Sammie Coates, Auburn -- The 2014 Freaks list's top dog is more than just some workout warrior.
Tight end: O.J. Howard, Alabama -- The Tide has to break in a new QB, but they're loaded with proven studs at WR and RB, and watch out for this 6-foot-6, 240-pound sophomore, who has clocked some sub 4.5 40s and averaged more than 19 yards a catch in his freshman season.
Offensive line: Brandon Scherff, Iowa -- Strength coach Chris Doyle says he's the most explosive, athletic lineman the Hawkeyes have produced in the past 15 years. Enough said.
Offensive line: Jamil Douglas, ASU – He has blossomed into an agile 300-pounder and one of the West's best linemen.
Offensive line: Kyle Friend, Temple -- A former prep wrestling star is the anchor of the Owls' offense and will turn heads at the NFL Combine down the road.
Offensive line: Bo Antunovic, SMU -- June Jones says his latest import track-star-turned football player is "more athletic" and more explosive than Margus Hunt. That's saying something.
Offensive line: Sean Hickey, Syracuse -- A 300-pounder who has benched 225 41 times and also been timed at a more-than-respectable 5.07 in the 40.
Defensive line: Bud Dupree, Kentucky -- UK strength coach Erik Korem calls the 267-pounder with the 40.5-inch vertical the "most versatile athlete" he's ever coached, which is lofty praise when you consider than he just came from working at FSU a year-and-a-half ago.
Defensive line: Nate Terhune, Kent State -- His 4.33 pro-agility time only hints at some of the amazing genes this kid has.
Defensive line: Shane Ray, Mizzou -- The 245-pound DE has been timed in the mid 4.4s.
Defensive line: Chucky Hunter, TCU -- The Horned Frogs' powerhouse is a beast in the weight room with a 520-pound bench and 460-pound clean.
Defensive line: Joey Bosa, Ohio State -- A rising star in the Big Ten, Bosa wows teammates away from the field, too, when they see a 6-5, 285-pound lineman who can do backflips.
Linebacker: Mike Orakpo, Texas State -- For a 233-pound guy to bench 565 is amazing. For him to do that and also be able to vertical 41.5 inches and clock a low 4.5 40 is almost unheard of.
Linebacker: Benardrick McKinney, Mississippi State -- Perhaps the SEC's most underrated star player, the NFL scouts know plenty about the 6-5 linebacker's outstanding athleticism.
Defensive back: Ronald Darby, Florida State -- The 'Noles could stock this entire backfield with some of the studs they have. The junior from Maryland, a former ACC Defensive Rookie of the Year, is a former high school sprint champ who has competed all over the world and clocked a 21.05 200-meter time.
Defensive back: P.J. Williams, Florida State -- I always try to steer clear of having more than one player from the same program on the Freaks list, but the 'Noles are so loaded at this position, and Williams is such a special talent, we had to have two 'Noles here. Korem, the old FSU strength coach, used the word "spectacular" when describing the 195-pounder's athleticism.
Defensive back: Artie Burns, Miami -- Not long ago Burns, an imposing 6-foot, 199-pound corner, broke a 38-year-old American junior record in the 60-meter hurdles, clocking a 7.68.
Defensive back: Sheroid Evans, Texas -- A decorated national-caliber track star, Evans ran the nation's fastest 200-meter time (20.82) in 2010 back in his high school days.
FREAKS WEEK 2014:
Ranking the Top 20 Freaks in college football.
Bruce Feldman is a senior college football reporter and columnist for FOXSports.com and Fox Sports 1. Follow him on Twitter @BruceFeldmanCFB.
---