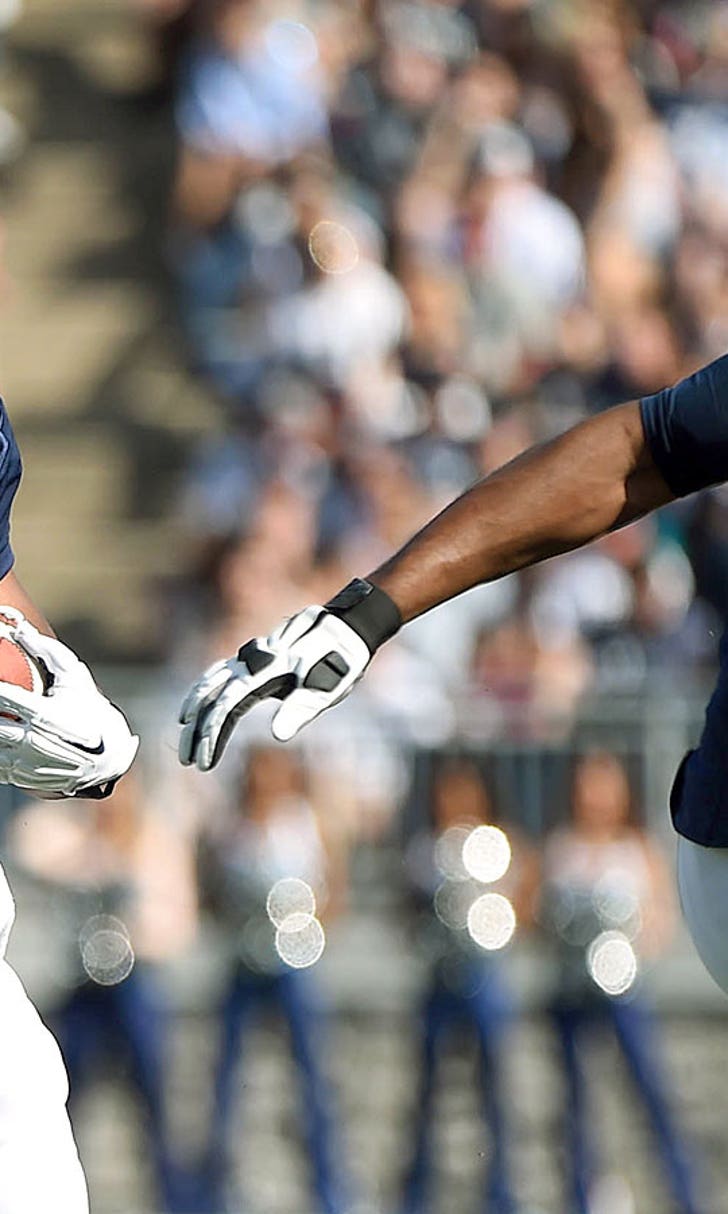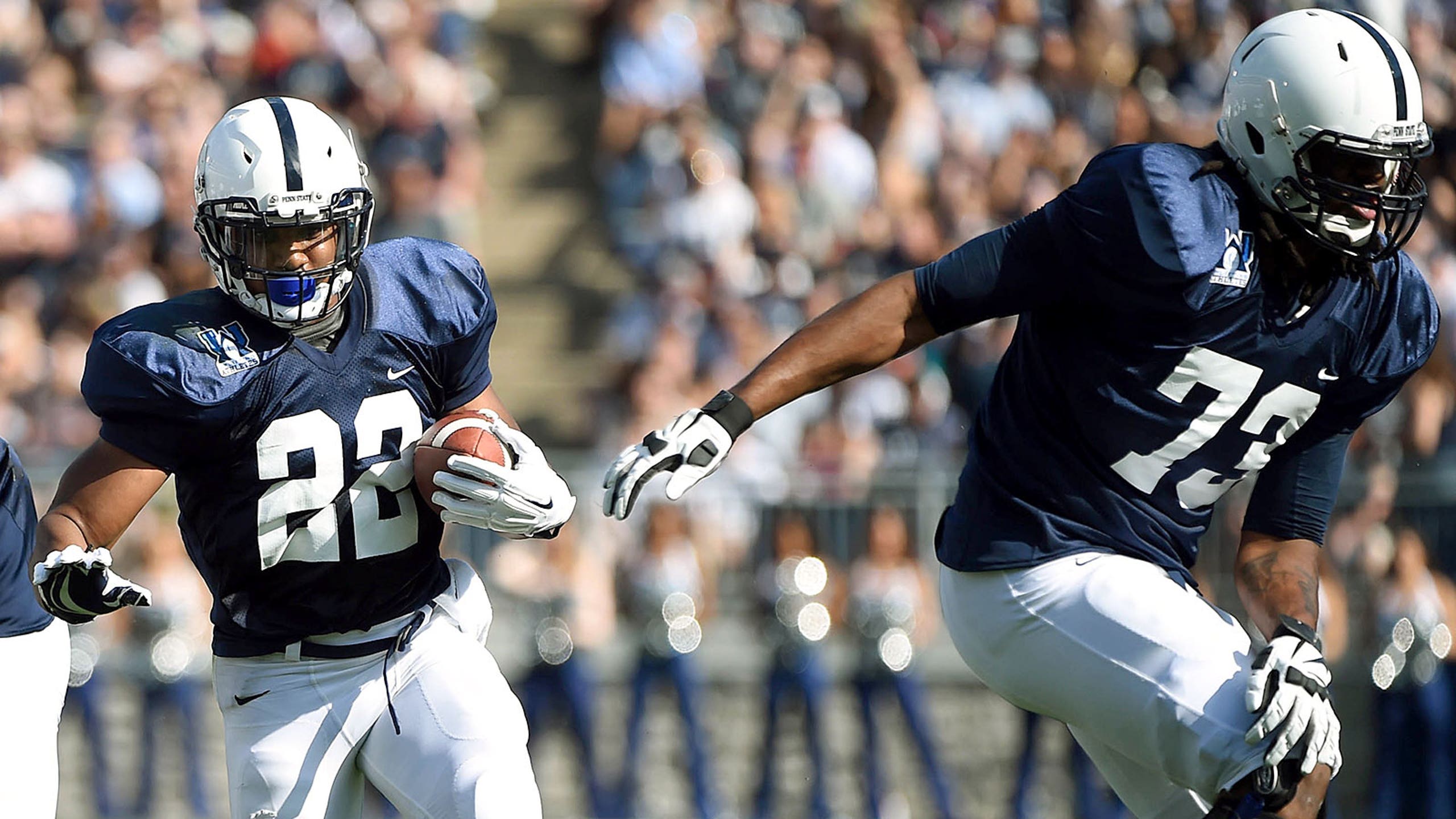 Franklin optimistic about offensive line improvement
BY Marcus Hartman • July 31, 2015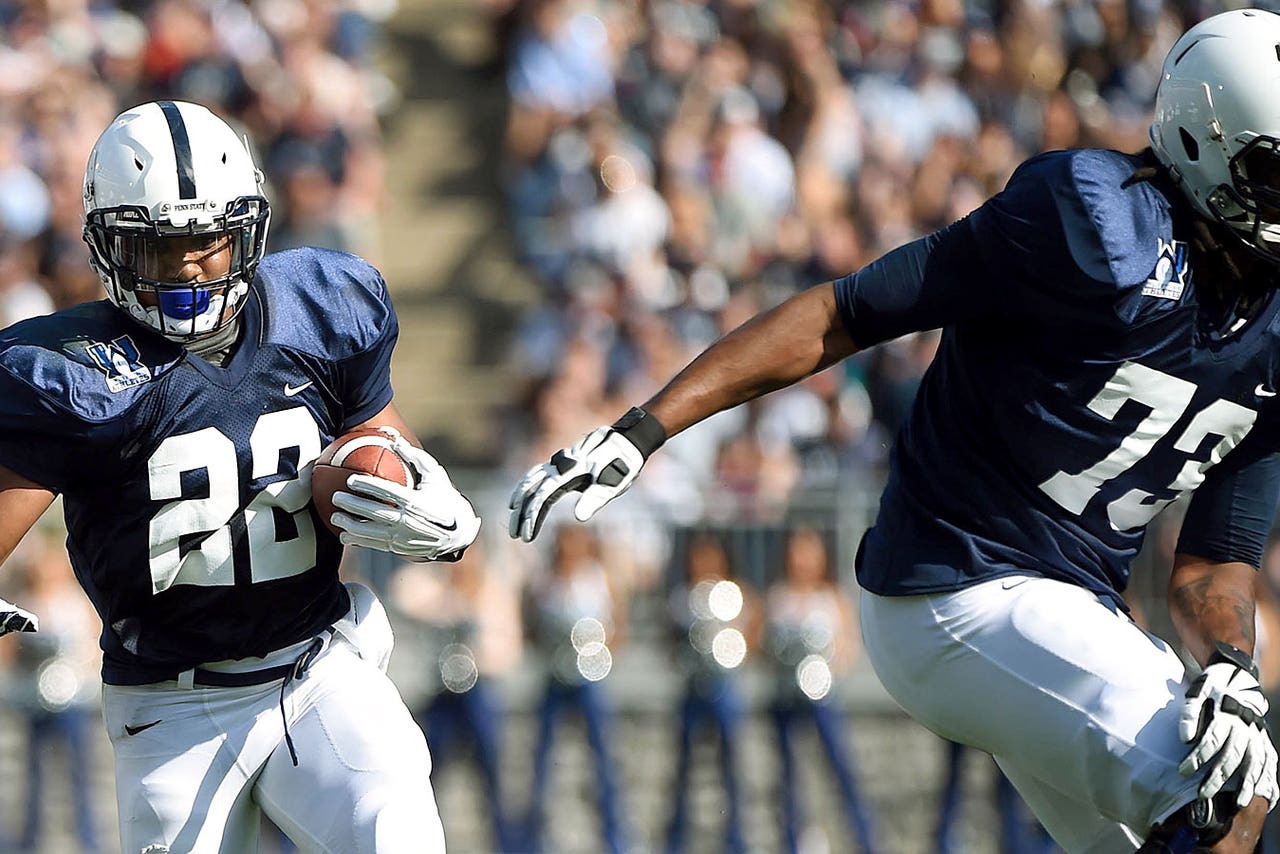 CHICAGO -- One year after attrition, graduation, early draft entry and injury left Penn State with only one returning starter, the Nittany Lions essentially have four. 
Head coach James Franklin sounded pretty happy about that Friday as he looked forward to the start of training camp. 
"Obviously offensive line is going to be a big storyline going into the season," he said. "We're just in a different position. I think we've made great progress. We still have a lot of progress that still has to take place. Last year we came into the season with one returning starter. This year we're coming into the season with four returning starters. We went out and signed a No. 1 junior college offensive tackle in the country, and he was able to get on campus in December, which was really, really valuable. 
"We were able to get a grad school transfer in Kevin Reihner, and we're excited about his opportunity as a center to be able to compete for that job. So I think our depth is just different." 
The JUCO tackle reference is Paris Palmer, a 6-foot-7, 288-pound junior from Lackawanna College who took part in spring practice with the Nittany Lions. 
He may be able to slide into a starting lineup that returns guards Brian Gaia and Brendan Mahon, center Angelo Mangiro and tackle Andrew Nelson. Mangiro, Mahon and Nelson all started at multiple positions last season when injuries hit, but Franklin hopes such shuffling won't be necessary this time around. 
"Last year our left tackle would go down, we'd move our right tackle to left tackle. Our center would go to right tackle, and the backup center would come in. Hopefully, we'll be in a position this year where if we do have some bumps and bruises, the backup could slide in and it's just interchanging one spot."
Aside from more experience in the starting lineup, Franklin also simply has greater numbers thanks to the addition of not only the transfers but also Noah Beh, Brendan Brosnan, Chance Sorrell and Chasz Wright, all of whom were true freshmen last year who redshirted. 
"Now they are available," Franklin said. "They're all freshmen. At this point last year, we were the second youngest team in college football. I haven't seen any studies where we're at this year, but we're still really young. So I think we're going to make progress. I'm excited to see how much progress we've made in camp once the pads come off."
---
---