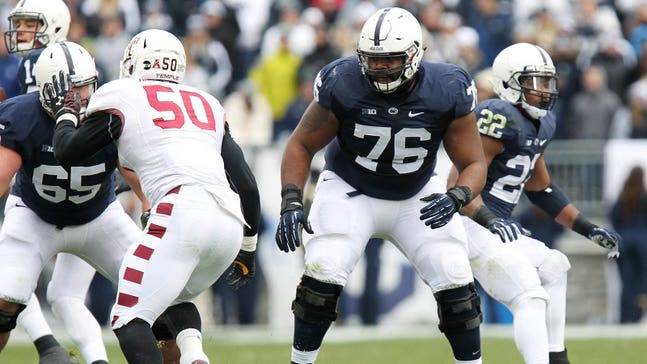 Franklin: Only first-round prospects should go pro early
Published
May. 6, 2015 5:36 p.m. EDT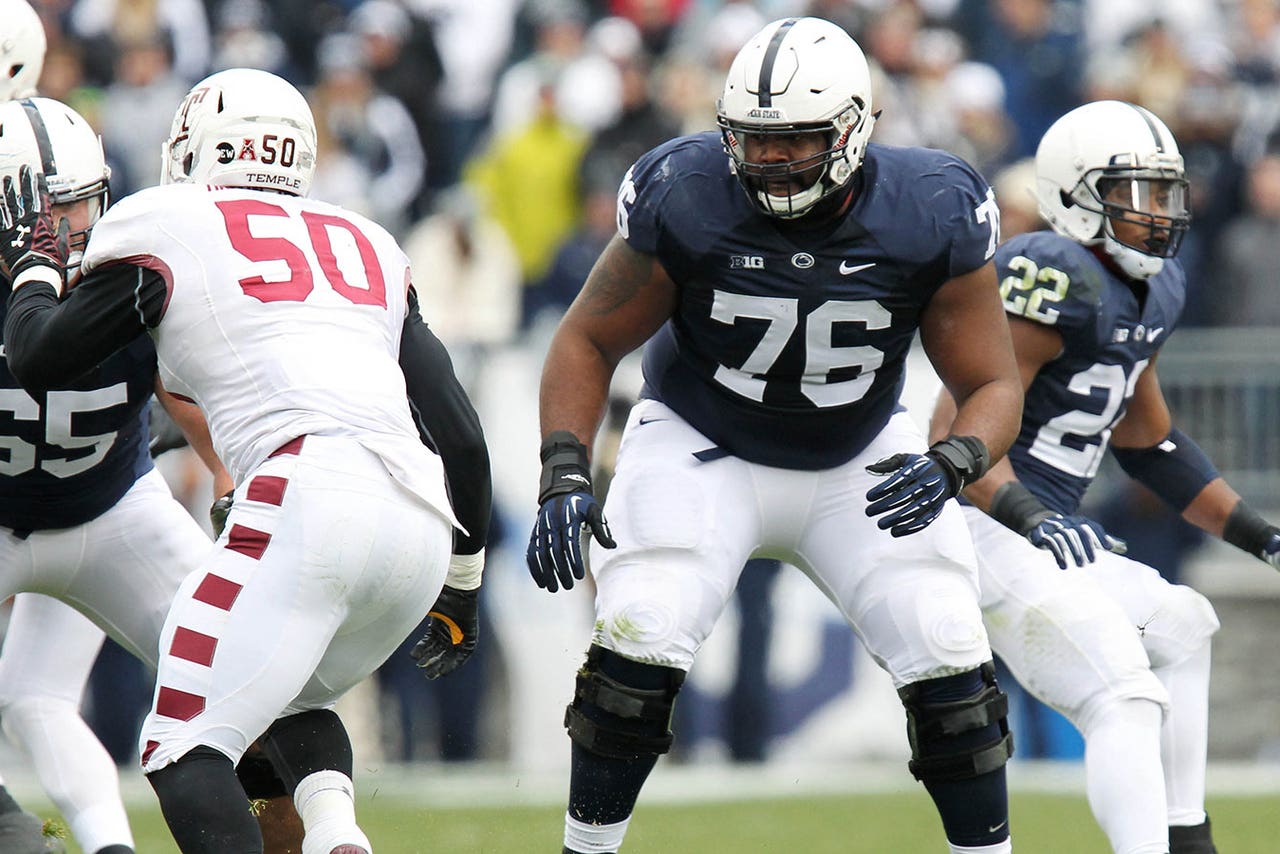 Penn State head coach James Franklin is OK with his players leaving school early for the NFL draft without a degree, but only in a specific situation.
"To me, were you to come out early, you need to be a first-round draft choice,'' Franklin told attendees of his coaches caravan stop in Harrisburg, Pa., on Tuesday, per The Patriot-News. "If not, you need to go back to school, especially if you haven't gotten your degree yet. That's just my opinion.''
In that case, none of the three Nittany Lions who left a year of eligibility on the table to enter the draft passed the test this spring, at least as far as draft status is concerned.
Offensive tackle Donovan Smith was a second-round pick while tight end Jesse James went in the fifth round and defensive end Deion Barnes was not drafted at all.
Wherever they end up, Franklin said the decision has to be made based on the best interests of each player and his family.
"I think Deion, even today, is confident that he made the right choice," the coach added.
(H/T The Patriot-News)
Photo credit: Matthew O'Haren-USA TODAY Sports
---
---