Four reasons why the SEC is no longer king of college football
BY Stewart Mandel • February 27, 2017



To get to his office during his three-year tenure at Alabama, Lane Kiffin had to walk by a framed picture of Terrence Cody's game-saving field goal block to beat Kiffin's 2009 Tennessee team. It became a daily reminder of not just a heartbreaking moment but also a time when the SEC was clearly the nation's most dominant conference.

Urban Meyer and Tim Tebow were still at Florida, Nick Saban and Mark Ingram at Alabama. A.J. Green was catching passes for Mark Richt at Georgia, Patrick Peterson was locking down defenders for LSU's Les Miles and Eric Berry was roaming the secondary for Kiffin's Vols.

And leaping right behind Cody on that famed field goal block? None other than Julio Jones.

"I don't claim to be the best historian of the SEC," said Kiffin. "But I have a hard time imagining there was ever a stronger roster of players and coaches on all the teams then when we got to the SEC (in '09)."

Five years later, in 2014, the former USC head coach returned to the conference to be Saban's offensive coordinator. Soon he began noticing the conference had changed.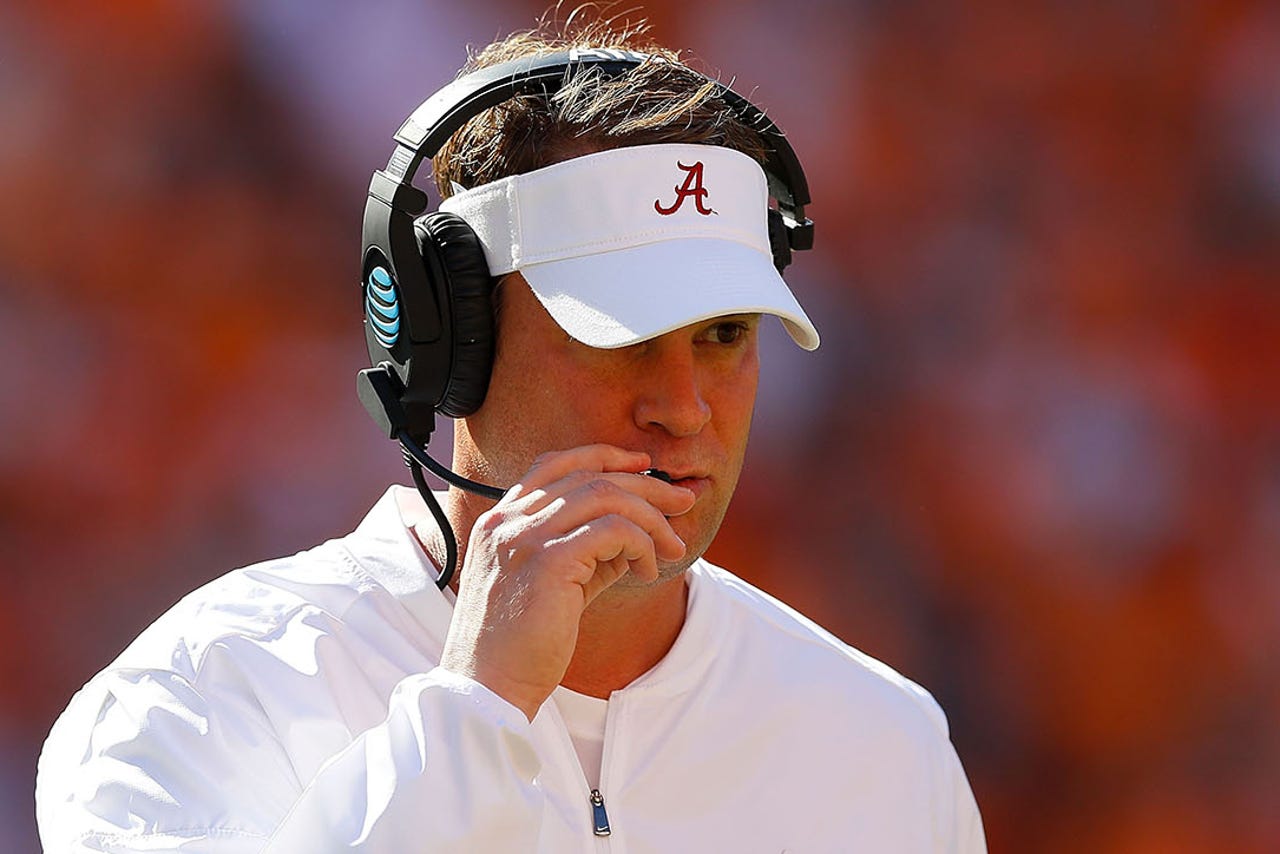 "(At Tennessee), every week when you went to game plan, there was a dominant, dynamic player in the front seven you had to game plan around. That's very rare," said FAU's head coach. "When I came back the second time, the first year, there were still good coaches and similar kind of players, though not quite as strong." By 2016, he said, "it was clear that what Nick Saban was doing the previous three to four years, just dominating recruiting, had changed the conference."

The once ultra-deep league was now Alabama and everybody else.

Outside of the 14-1 Tide, which came within one second of winning yet another national championship, no other team in the conference finished with fewer than four losses in 2016. A league that in 2012 placed five teams in the final AP top 10 had its second-highest team, 8-4 LSU, finish 13th. And a conference that went 65-32 in bowl games during its dominant 2006-15 run went 6-7 this past postseason.

None of this is to say the SEC is suddenly a bad conference, but clearly its longstanding status as the nation's undisputed best is over.

"When you don't really have anyone to speak of in the SEC East, and now the SEC West suddenly slips, you've got a conference that people are saying may only be the third-best conference," said Rivals.com national recruiting director Mike Farrell. "It's 1a and 1b to me with the ACC and the Big Ten."

The SEC's regression to the pack did not happen overnight. And it's hardly the result of any one factor. In speaking with various experts connected to the conference, four key themes emerged.


Overmatched head coaches

In December 2012, three-time Big Ten champion Bret Bielema shocked the college football world by leaving Wisconsin for Arkansas. At the time, the move encapsulated the notion that SEC schools are more committed to football success than other conferences and therefore can land the best coaches.

But that's not how the years since have played out.

Bielema was one of four new coaches in the conference for 2013, joining Auburn's Gus Malzahn, Tennessee's Butch Jones and Kentucky's Mark Stoops. Together they have won a combined 53.4 percent of their games.

Malzahn took the Tigers to the BCS championship game his first season but is just 23-16 since. Jones has signed Top 10 recruiting classes but failed to crack 8-4 in the regular season. Stoops is coming off his first winning season at 7-6. Bielema, who went 68-24 at Wisconsin, is just 25-26 in Fayetteville.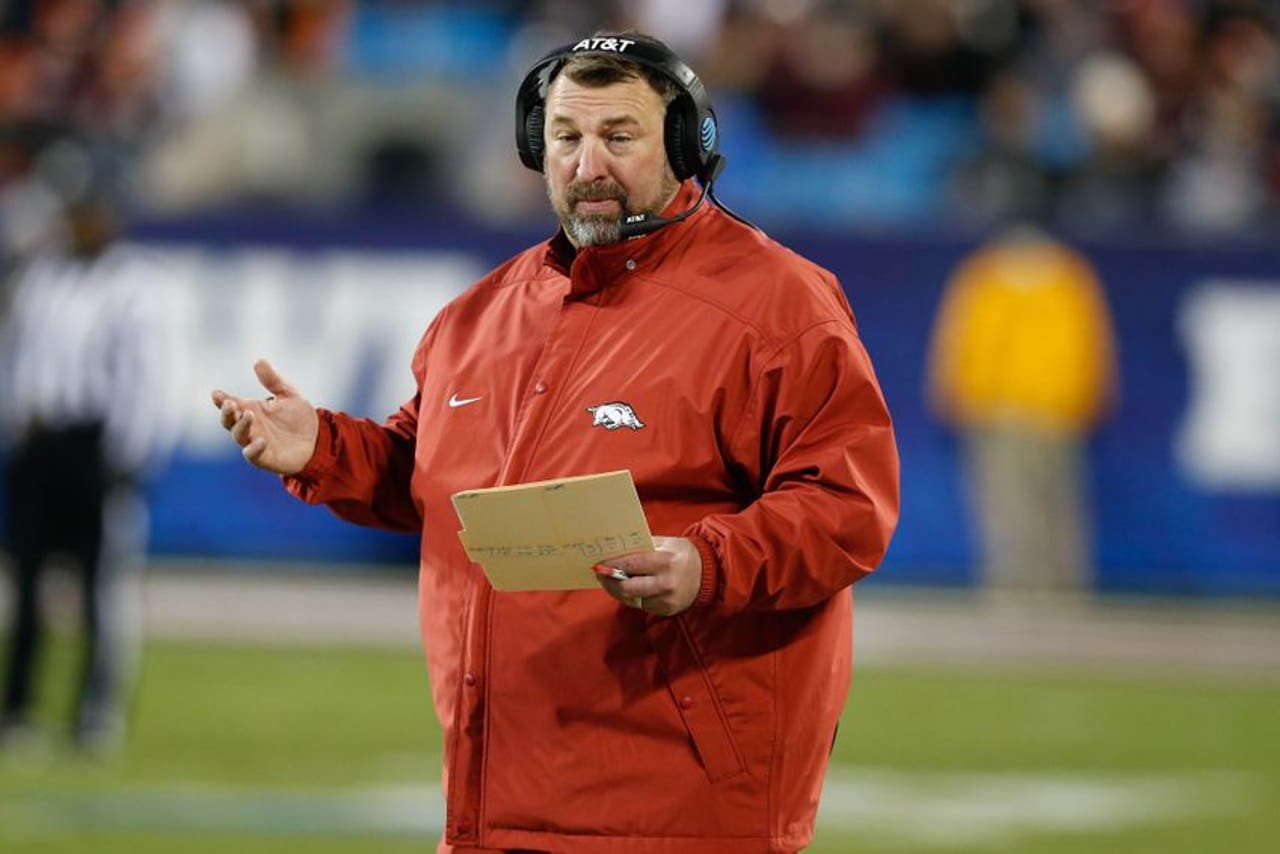 "(Early) success maybe hurt those guys more than it helped them," said Barrett Sallee, host of the "SEC Smothered and Covered" podcast. "For all the grief we gave Butch Jones for not managing that team well last year, he built those expectations with his 'Brick by Brick' (mantra). He actually did build something back to the point where they should be contending."

"Those guys have tasted success, so when it takes a step back, everyone wonders why."

Consider that in the Big Ten over the same time period, Ohio State's Urban Meyer, Michigan's Jim Harbaugh and Penn State's James Franklin all arrived to considerable hype and have all delivered on it.

More recently, the SEC since 2015 has lost four head coaches — South Carolina's Steve Spurrier, Georgia's Richt, Missouri's Gary Pinkel and LSU's Miles — who had all at been at their schools for more than a decade.

Admittedly none of them went out on top, and perhaps that's part of the problem. "LSU held on to Les Miles way too long. He was a dinosaur," said Sallee. "Spurrier was living off Jadeveon Clowney and Marcus Lattimore at the end."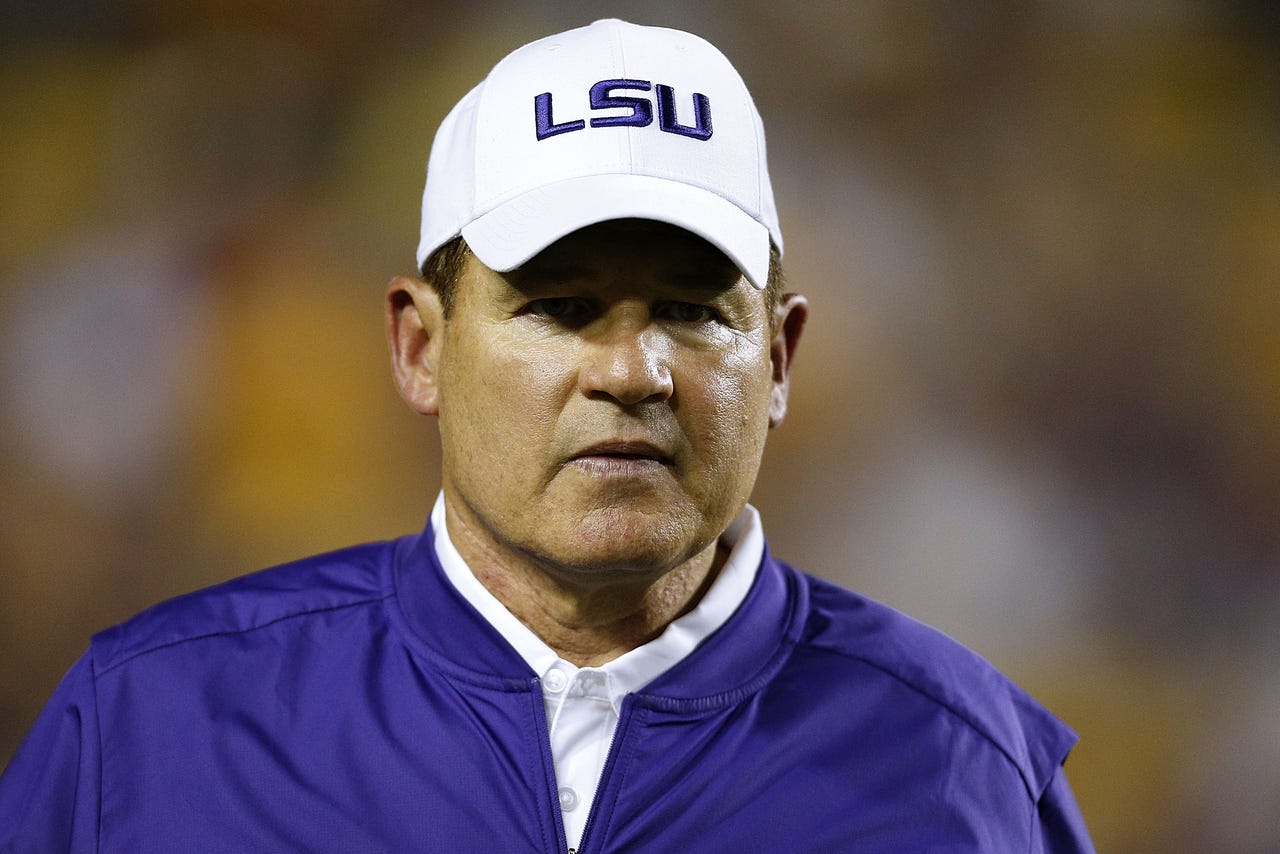 Still, consider the resumes of those veterans' replacements: Two first-time head coaches (Missouri's Barry Odom and Georgia's Kirby Smart) and two previously fired by other SEC schools (South Carolina's Will Muschamp and LSU's Ed Orgeron.)

"It has an impact on continuity," said former Georgia coach Jim Donnan. "Those guys had been there a long time, know the state, know their areas. You're going to see through transition that (their replacements) don't have the experience in the big games, you're going to make some mistakes that those guys didn't, and that leads to not as good a record."

All of which may help explain how a conference that is widely expected to dominate the first round of the NFL Draft yet again doesn't seem to be maximizing that high-end talent.

How inexperienced is the current SEC coaching roster? There are just two, Saban and Ole Miss' Hugh Freeze, that have won a BCS or New Year's Six bowl game. To put that in perspective, the Big 12 has six. The Big Ten, Pac-12 and ACC each have five.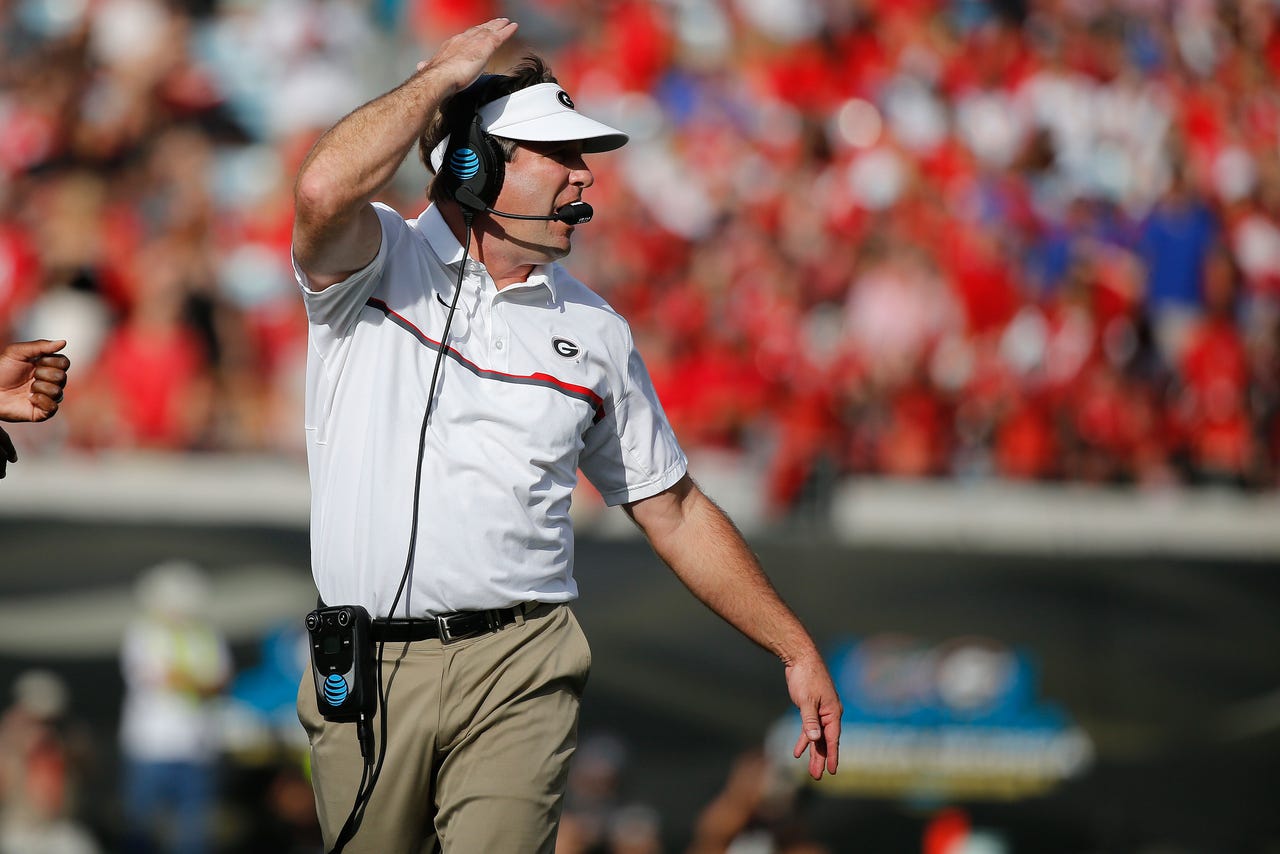 Poor player development

The SEC has hardly surrendered its longstanding recruiting dominance. From 2009-12, SEC schools signed 16 Rivals.com Top 10 classes. From 2013-16 that number rose to 22.

On the field, though, its performance against the other major conferences has declined. During the 2016 regular season, SEC teams went 6-8 against Power 5 foes.

"Player development has been down in the SEC at certain programs," said Farrell. "Florida under Will Muschamp, the offense never evolved. Tennessee under Butch Jones, tons of talent, Top 10 classes, but lack of development at specific positions. In 2013, Georgia signed a huge class (33 players), where half of them flamed out.

"When you have other schools (nationally) like Clemson, Michigan, Ohio State and Florida State recruiting well, plus a lack of player development at certain key programs (in the SEC), that's where you see a couple of down years."

Sometimes there's no good explanation why a certain recruit pans out and another one doesn't. On a broader scale, however, many point to the SEC's seemingly never-ending churn of staff changes.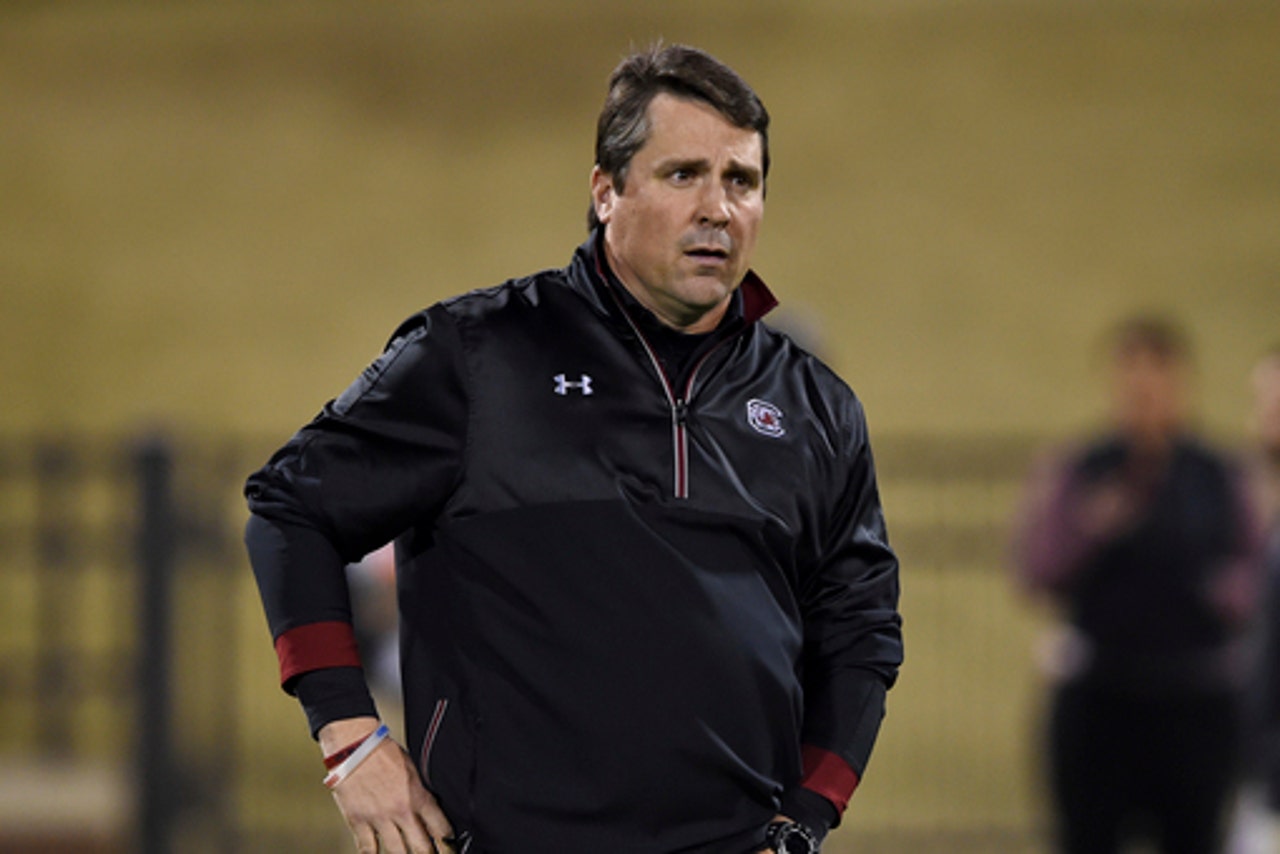 Over the past four seasons, SEC schools averaged 4.6 different offensive or defensive coordinators. Every school but Ole Miss went through at least two changes. And that does not even include all the position coach movements.

"You've got so much money being invested in these programs, you have to deliver on these unbelievable expectations, and there's a pressure if you don't, to (make staff changes)," said SEC on CBS analyst Rick Neuheisel. "Unless you just started there, you have to appease a fan base."

As a result, players frequently have to adapt to new schemes, terminology or style of teaching that can stunt growth or force guys to learn new positions.

And while many head coaches around the country use staff shakeups as an opportunity to bring in new voices and perspectives, SEC shuffling tends to be more incestuous.

In 2014, Georgia's Richt hired former Alabama assistant Jeremy Pruitt as his defensive coordinator. The following year, Texas A&M coach Kevin Sumlin hired away LSU defensive coordinator John Chavis, whom Miles replaced with Alabama linebackers coach Kevin Steele, and Auburn's Malzahn hired Muschamp to be his defensive coordinator.

By the following season, Muschamp was at South Carolina, Steele was at Auburn, Alabama's Kirby Smart was at Georgia and Georgia's Pruitt was ... back at Alabama.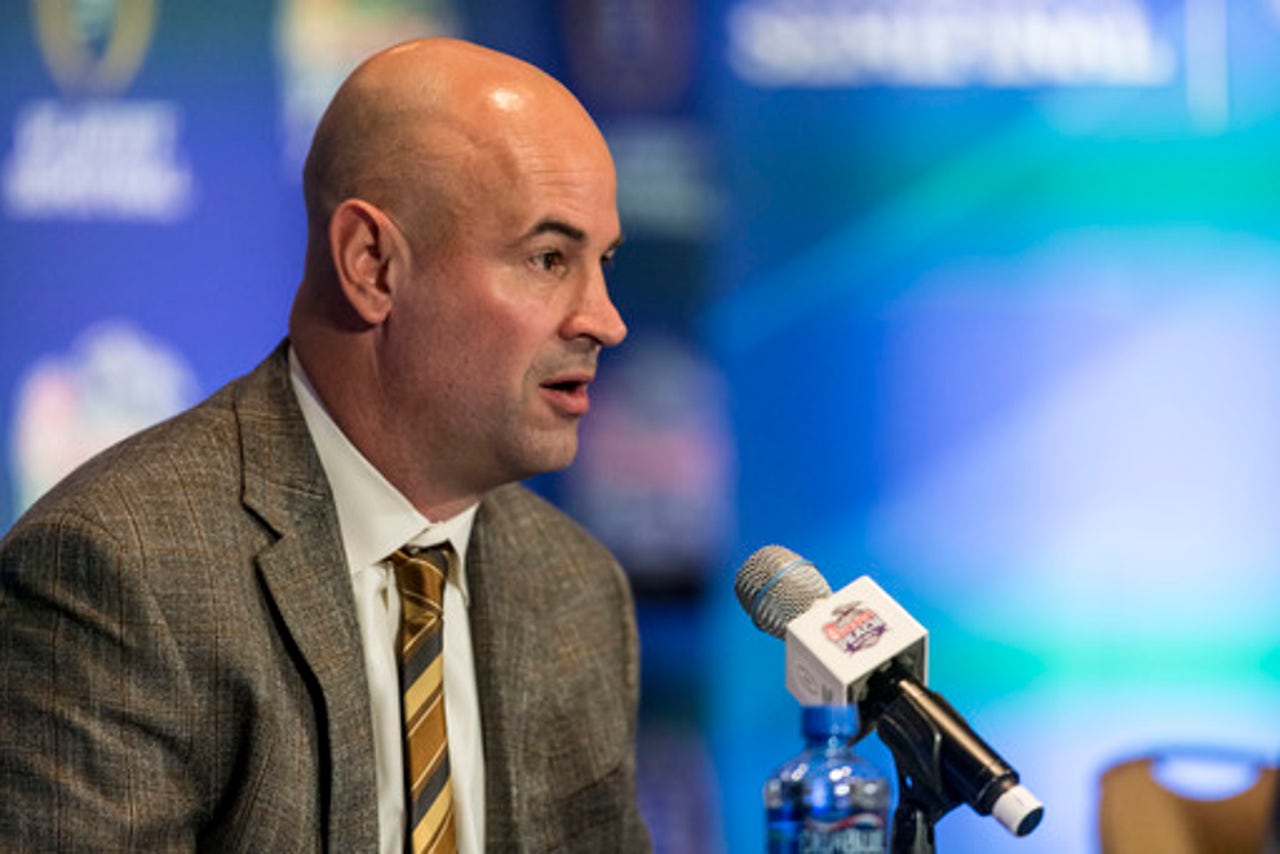 Embarrassing quarterback play

In 2013, the SEC enjoyed a modern high point at the quarterback position. Texas A&M's Johnny Manziel, LSU's Zach Mettenberger, Alabama's AJ McCarron, South Carolina's Connor Shaw and Georgia's Aaron Murray all finished among the top 12 nationally in pass efficiency. McCarron was a finalist for the Heisman, along with Manziel, who had previously won the award in 2012.

Three years later, Tennessee's Josh Dobbs was the conference's highest-ranked passer ... at No. 20. Only two others, Ole Miss' Chad Kelly and Arkansas' Austin Allen, finished in the top 30 last season.

"Last year was a lot of QB ineffectiveness, injuries and inexperience," said Sallee. "That played right into the SEC's strength, which was one of the best defensive line groups as a conference we have seen. And on top of that, we had some really bad offensive lines. When you have young quarterbacks behind offensive lies that aren't really good, you've got a lot of ineffectiveness and injuries."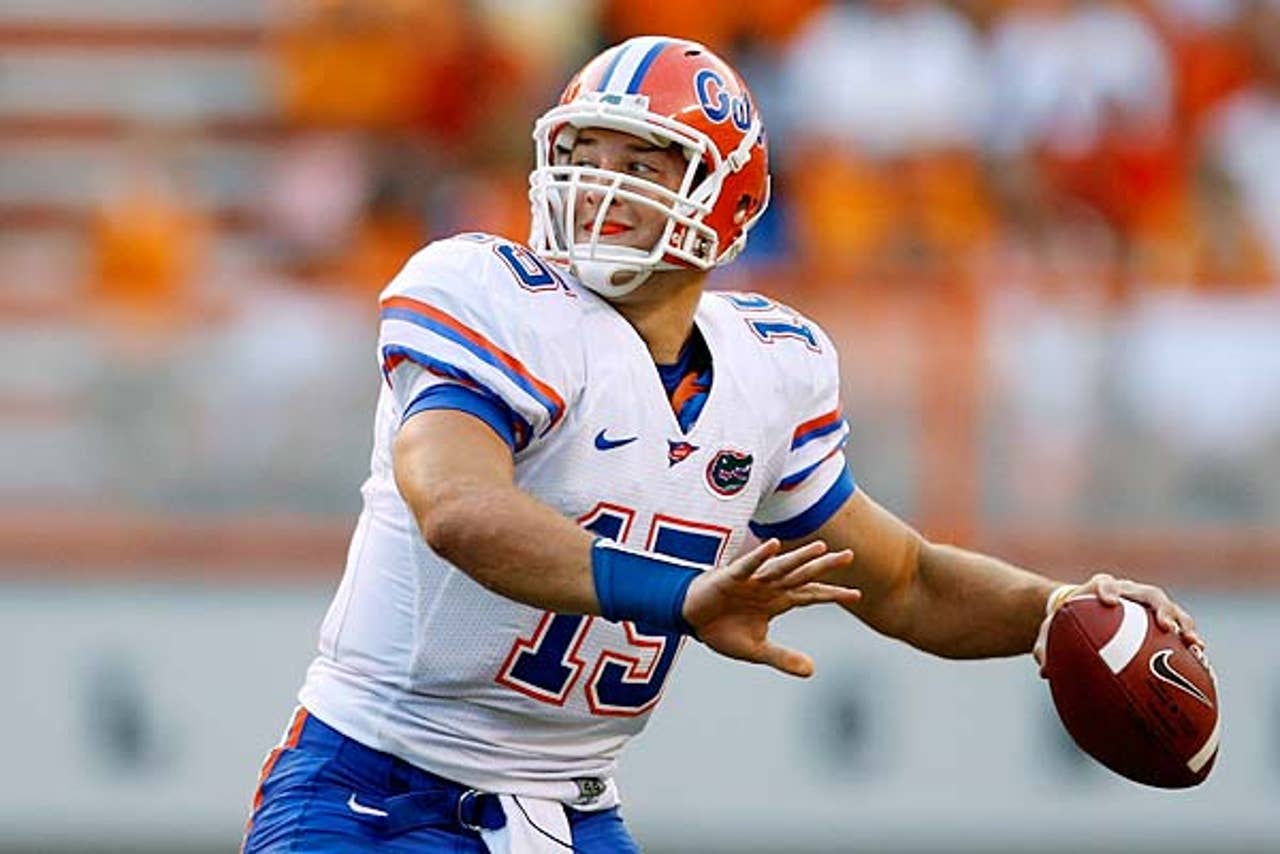 While the SEC has produced some of the most decorated college quarterbacks in recent history — Tebow, Manziel, Cam Newton, and Dak Prescott, to name a few — rarely is the league's roster as deep there as it is at most every other position. Few can agree on the underlying cause.

"When you take the West Coast, especially California, you see more passing systems in the high schools, more throwing quarterbacks," said Kiffin. "If you go around the Southern schools you'll find some, but you go to a lot of high school games, you see a lot of running quarterbacks — just the best athlete on the team playing quarterback."

"Everyone always says the SEC is a power running conference, and that these kids all come from shotgun offenses and can't adjust to it. I don't think it's that," said Farrell. "I just think that for whatever reason the QB coaches and offensive coordinators in the league haven't done a good job getting the most out of these quarterbacks."

Of course, one team has managed to keep winning despite starting a new, relatively undecorated quarterback each of the past three years. That would be three-time defending league champ and 2015 national champ Alabama.

Which brings us to the most interesting theory of all.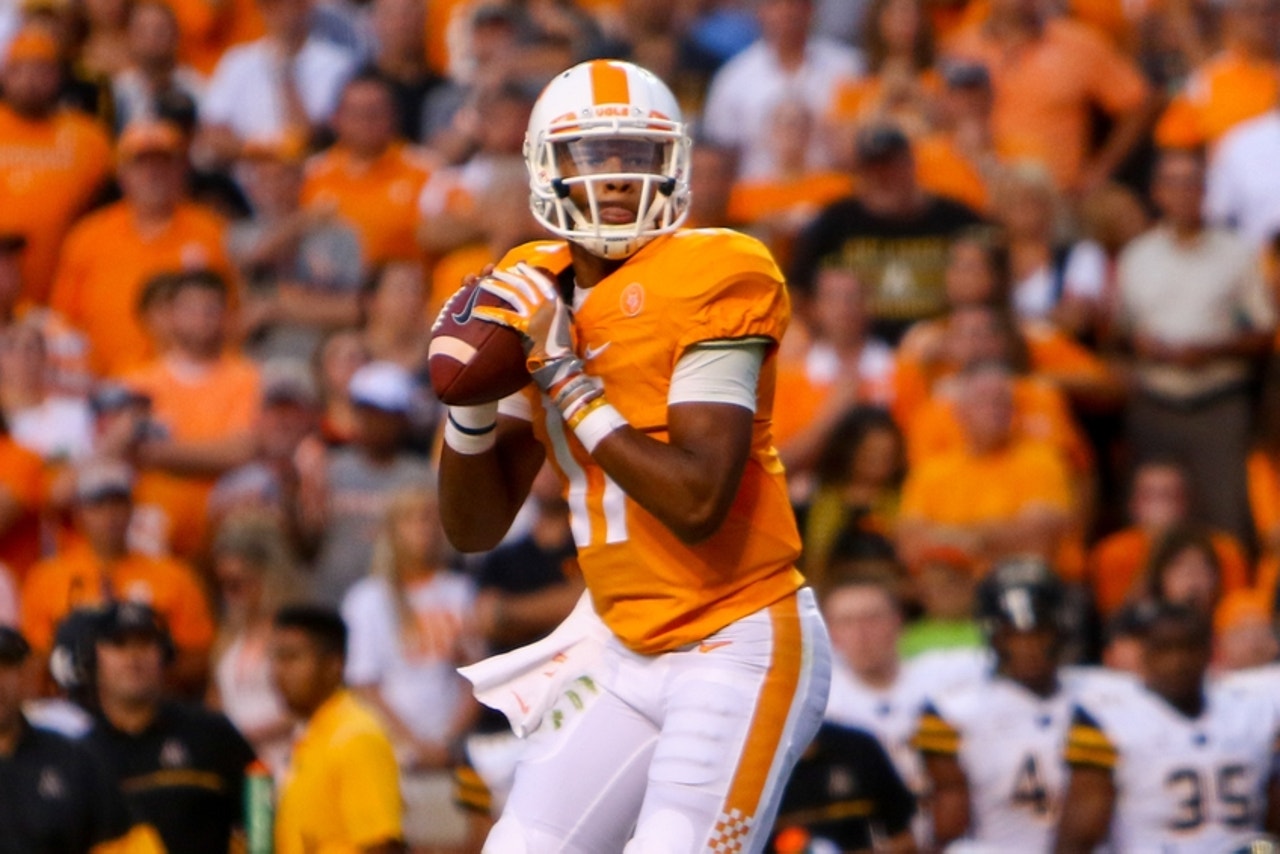 The Alabama Effect

Kiffin can recite old Rivals.com recruiting rankings. He knows that his 2010 USC class and his buddy Steve Sarkisian's 2015 class both finished No. 1 — and that every other year between and after, Saban claimed the top spot.

"It's just complete domination in recruiting — no one has ever worked harder at it," Kiffin said of his former boss. "Defensive players, they all want to go to Alabama. Even if you have to wait a year or two to play, you know you're going to go out and have a chance to play in the NFL."

He cites the example of 2017 defensive end Jarez Parks, a consensus Top 100 recruit nationally who opted to sign with Alabama despite the fact he'll have to grayshirt for a semester. Guys like that used to be suiting up for the other teams.

"We'd go to play last year, and we knew that no matter what, when we walked onto that field, our roster was more talented than every team we played," said Kiffin. "If you accumulate all of the (best recruits), now you're not playing against them."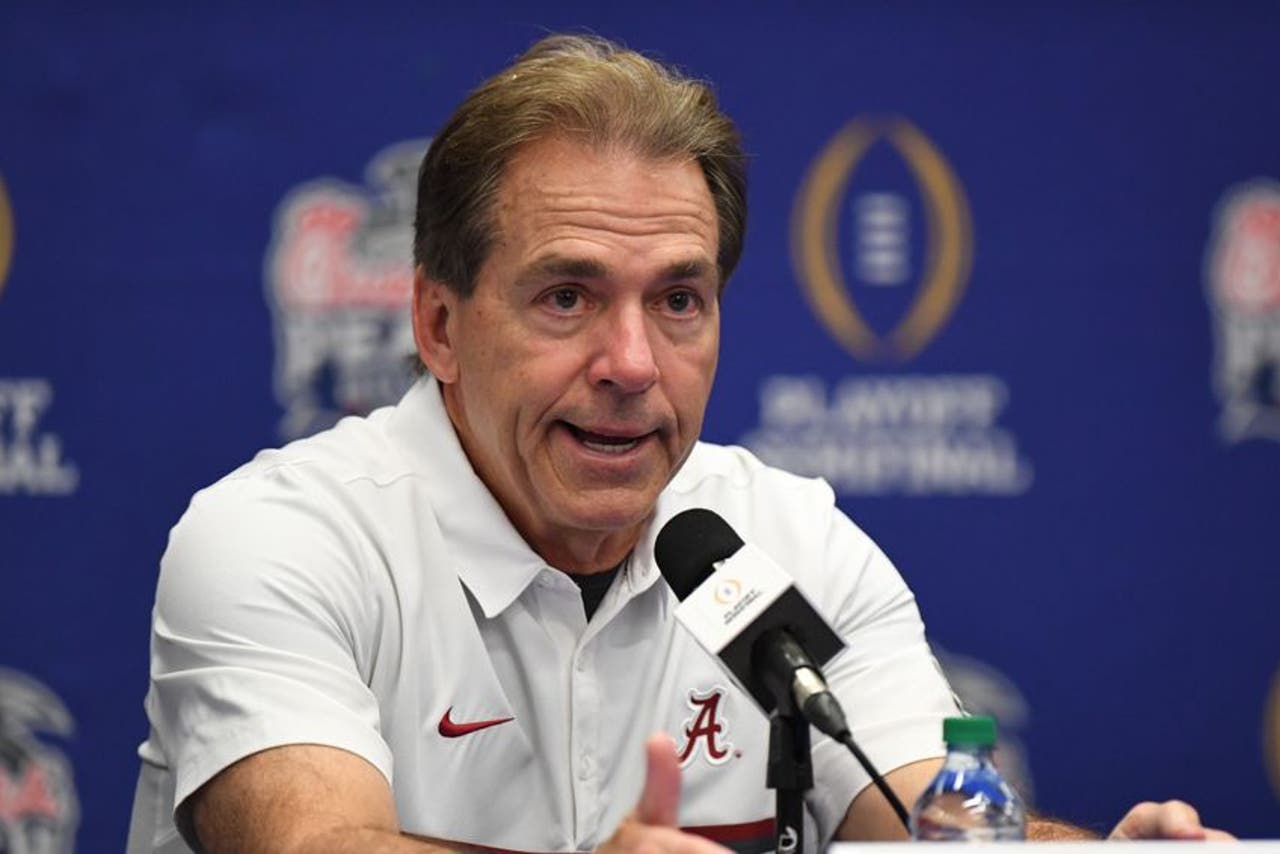 Many have asked the question in recent years whether Alabama's dominance has been bad for the rest of the conference. Kiffin certainly believes so, though entirely through the lens of recruiting. Others point to a more existential crisis.

"There's the Sabanization Effect," said Neuheisel. "You try to copy what they're doing, and you end up doing something you're not comfortable with and it ends up costing your job.

"When Will Muschamp got to Florida, he tried to make it be like Nick's (program). They played great defense, but he went through three offensive coordinators. Gene Chizik won a national championship (at Auburn), then (hired a pro-style coordinator) and tried to out-Alabama Alabama. He went 0-8 (in the SEC in his final season).

"It will be interesting to see if people can figure out other ways to play rather than trying to out-Alabama Alabama, because no one has been able to do that. Clemson did not beat Alabama by trying to beat them at their own game."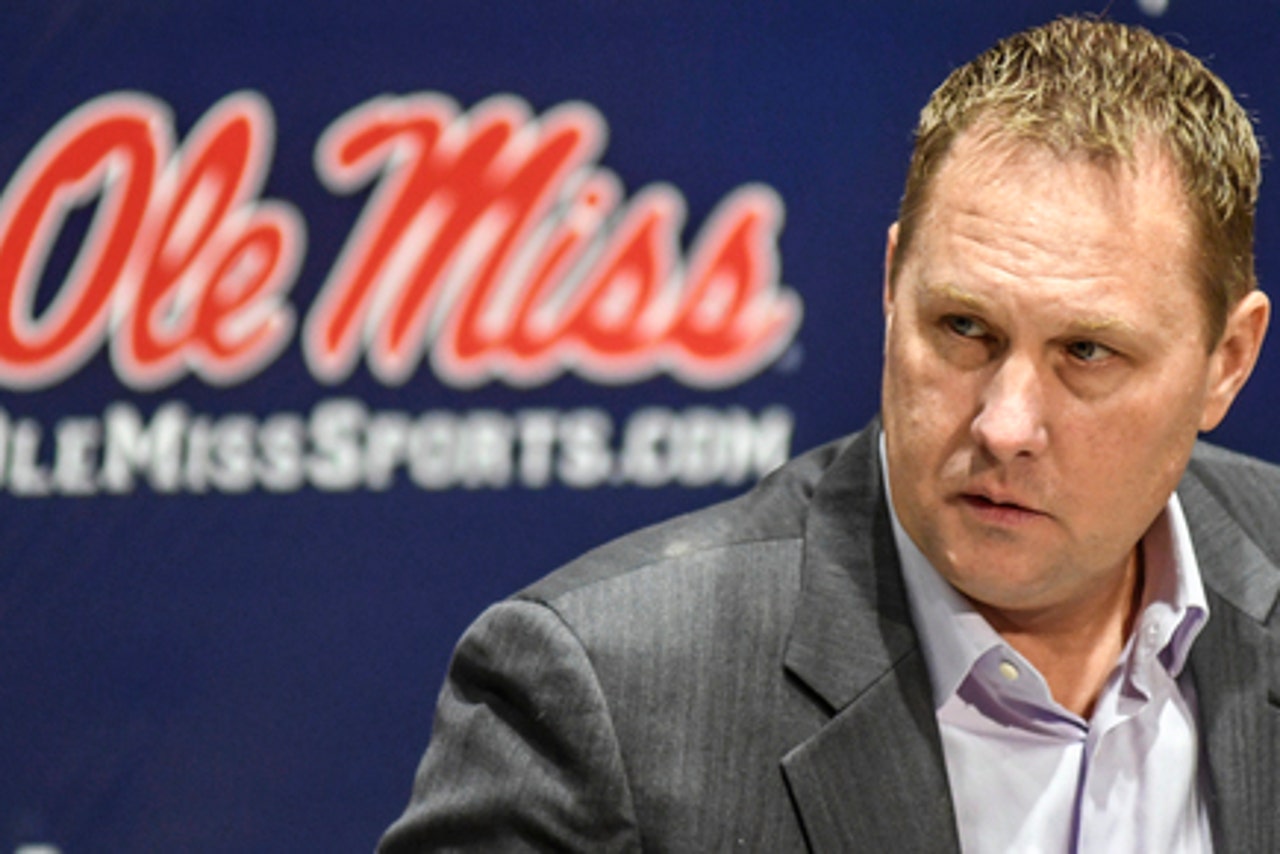 And yet three former Saban coordinators — Muschamp, Smart and Florida's Jim McElwain — now hold SEC head coaching jobs. Freeze, the only SEC coach to beat Alabama in the past three seasons, did it with a very un-Alabama system, but he may soon be out of a job due to Ole Miss' NCAA scandal.

The second-best coach in the SEC right now is arguably Mississippi State's Dan Mullen — and he has a modest 61-42 record.

"There's going to have to be a couple teams that break out of this cycle of mediocrity for the SEC to be back as No. 1 conference," said Farell. "But who's going to do it?

"LSU should be in national title contention because of their home-state recruiting advantage, but I don't think they made the right hire (with Orgeron) to do that. Georgia, no way on earth that they continue to trip over themselves and not win an SEC championship in the next three to four years. Ole Miss? Not with the sanctions. Tennessee? They haven't done it forever. Florida? Eh — I'm not overly impressed with what McElwain has been able to do on the recruiting trail so far."

The SEC spent a decade lording over college football. It didn't start fading overnight, so it's unlikely to flip a switch and return to dominance just yet, either.


---
---