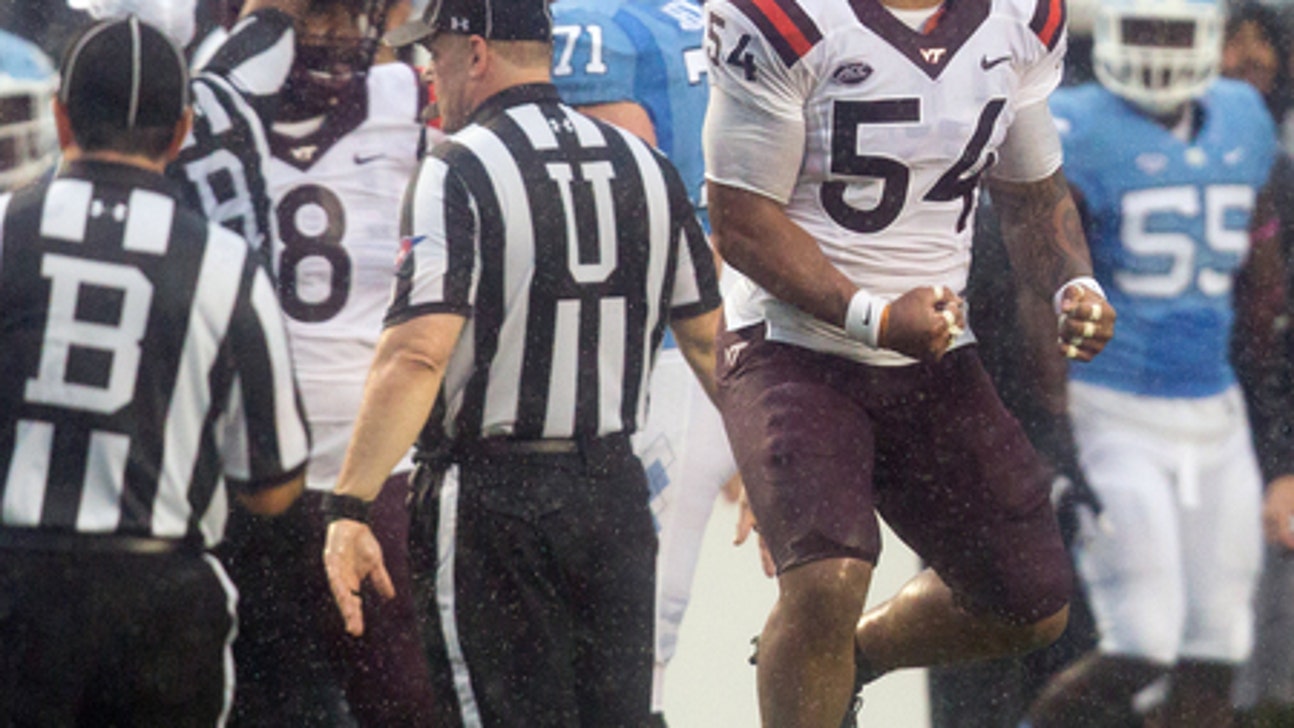 Foster's 'D' having big hand in Hokies' resurgence
Published
Oct. 10, 2016 6:58 p.m. ET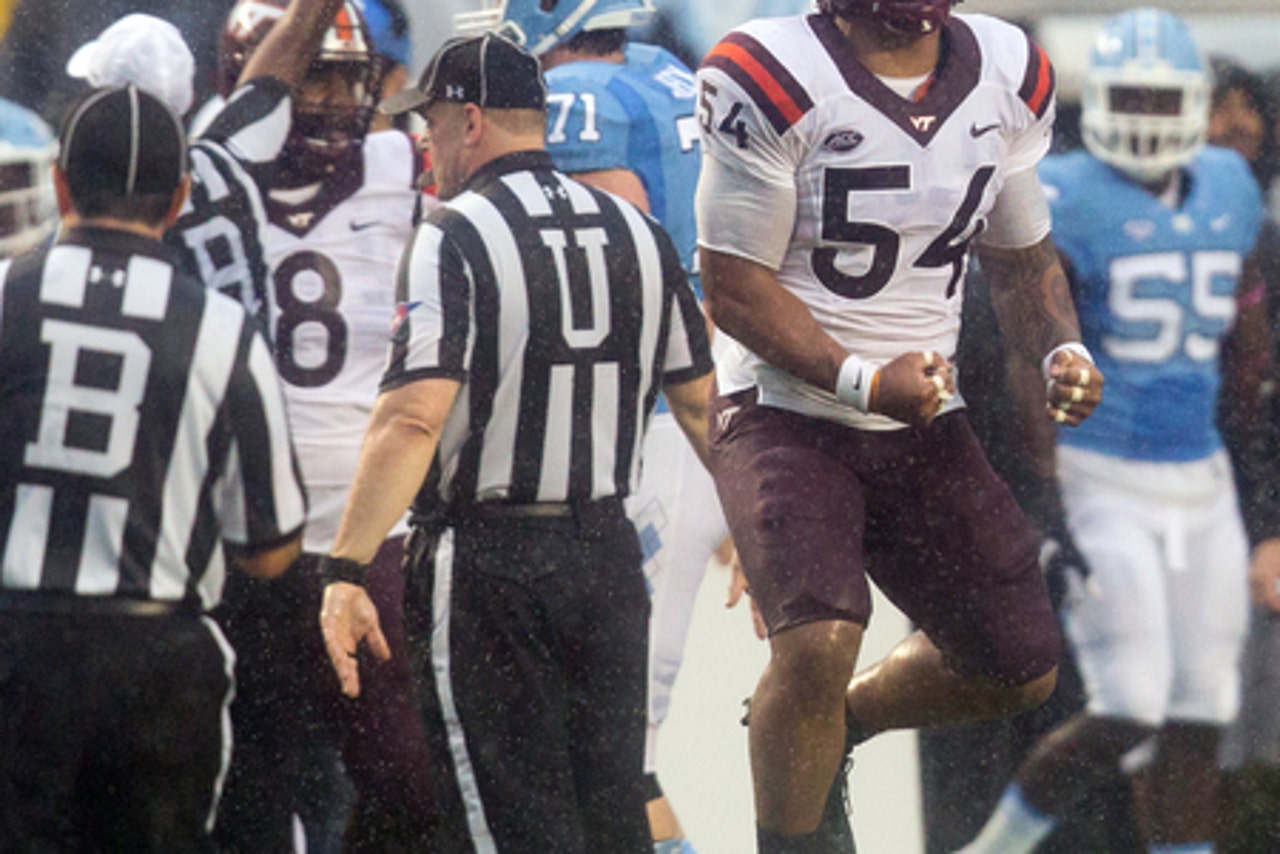 BLACKSBURG, Va. (AP) Justin Fuente's new offense is getting a lot of attention during a three-game winning streak that has lifted Virginia Tech back into the national rankings, but the No. 17 Hokies' defense cannot be overlooked at all.
The Hokies (4-1, 2-0 Atlantic Coast Conference) have scored 132 points in the streak, including 49 against a Boston College team that was among the nation's defense leaders. But Virginia Tech has also allowed just 20 points in the games, and 17 of them came in mop-up time during a 54-17 victory against East Carolina.
The Hokies, who limited high-powered North Carolina to just 131 yards in a 34-3 victory Saturday , have the nation's No. 2 pass defense (allowing 132 yards per game) and the No. 3 overall defense (allowing just 238 yards per game).
It's what longtime defensive coordinator Bud Foster was hoping to see after a subpar performance in 2015.
''I'm not really surprised,'' redshirt junior linebacker Andrew Motuapuaka said Monday. ''Coach Foster is a genius and we're just always confident in his game plan and stuff like that, and execute whatever he wants.''
The first 17 of the opponents' points came after Virginia Tech led East Carolina 38-0 at halftime on its way to a 54-17 victory . The last three came Saturday as the Hokies limited a high-powered Tar Heels team to 131 yards.
In Foster's constant drive for perfection, his players know better than to think they have it figured out, even though they have risen from an afterthought to No. 17 in the country and looking like Coastal Division contenders.
The Hokies (4-1, 2-0 Atlantic Coast Conference) will try to bolster their credentials further on Saturday at Syracuse (2-4, 0-2), where the Orange are running a new, fast-paced and potent offense, but struggle on defense.
First-year Hokies coach Justin Fuente said he learned long ago, while serving as the offensive coordinator under Gary Patterson at TCU, that a wise head coach lets his coordinators master their expertise without meddling.
''That's the way we're doing it here with Bud,'' Fuente said. ''I want those guys to feel like they can go game plan and really hone in on their area of expertise within the frameworks of what we're trying to set forth as a team. How nice is it to have good coaches on your staff? It's fantastic, whether it's Bud, or (sepcial teams coordinator) James Shibest or (offensive coordinator) Brad Cornelsen or any of the guys that we've got.''
Foster, in his 30th season at Virginia Tech and 21st as defensive coordinator, has created a defensive culture in which his players are well aware of a decorated past, and their duty to make sure they join the ranks.
It keeps them from getting comfortable when things seem to be going well.
''We always want to keep getting better each and every game,'' cornerback Brandon Facyson said. ''There's always something we can work on to make our defense better than what it was the week before. Each week we just go into it (and see) what are the little things that we can fix to make our defense go to a step up from last week's game.''
In the new world of Fuente and Foster, it's the way both insist their players think.
''It truly is 12 one-game seasons. All those things can disappear if we don't take care of our business,'' Fuente said, adding that it's the way the team has approached each game to date that has made their success happen. ''... If we stop doing things, then we'll no longer find ourselves in this situation.''
---
Online: The AP's college football page: http://collegefootball.ap.org
---
Follow Hank on Twitter: www.twitter.com/hankkurzjr
---