Former JMU QB Lee trying out with Giants
May 7, 2016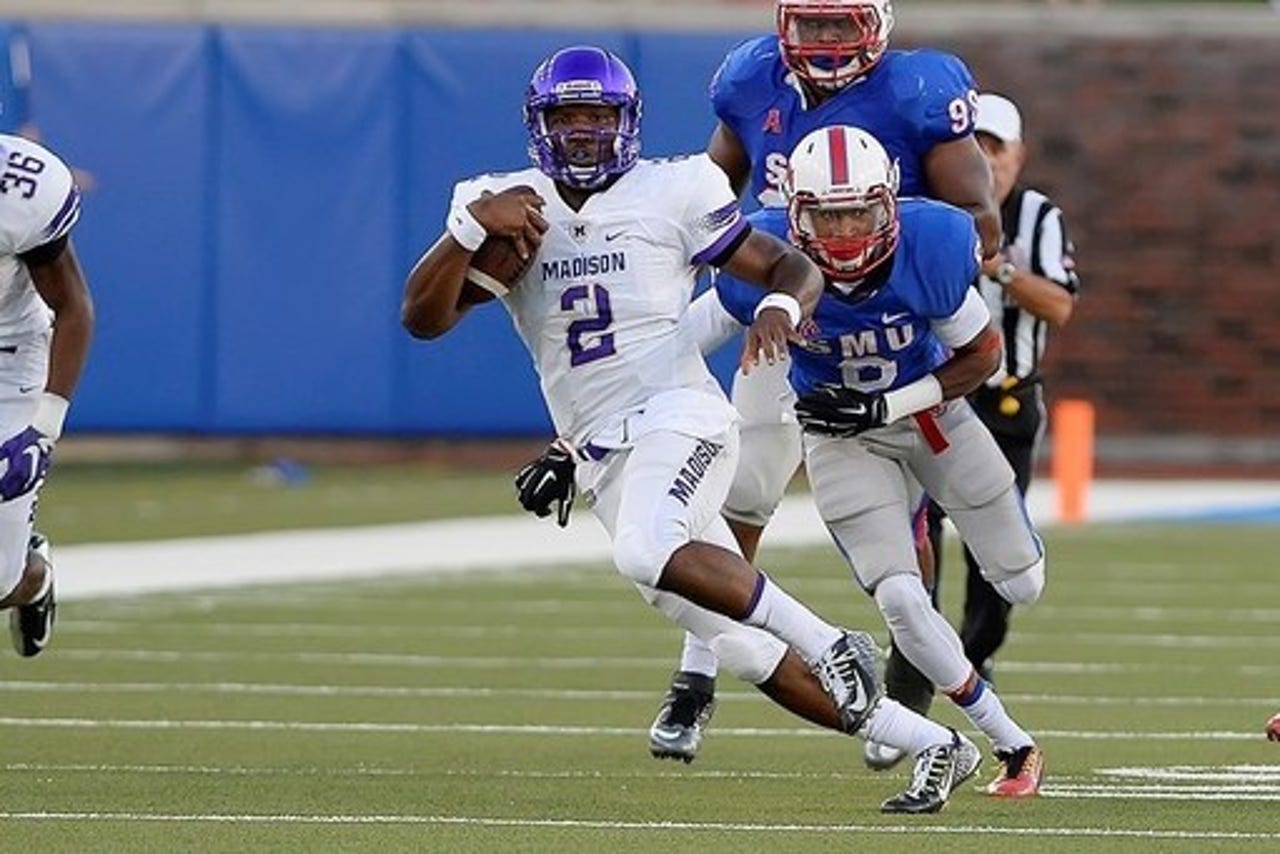 (STATS) - Vad Lee has stuck the proverbial foot in the NFL's door with the New York Giants.
Ironically, it was a broken left foot that decreased the former James Madison quarterback's attractiveness to teams.
Lee is participating in the Giants' minicamp this weekend.
The road to the NFL has been a frustrating one for the 6-foot-1, 225-pound Lee since he broke his foot against Richmond last Oct. 24. He had been on his way to being a draftable player before then, but the injury kept him from participating on the college football all-star game circuit and at the NFL Combine, and he went undrafted last week.
Lee was named CAA Football's offensive player of the year as a senior despite missing JMU's final three regular-season games and an FCS playoff loss, and he made the STATS FCS All-America third team. He tied JMU's all-time record for touchdowns passes (51) and had 7,292 total yards in only 21 career games with the Dukes after transferring in from Georgia Tech.
Former Liberty quarterback Josh Woodrum, another standout on the FCS level, also is in Giants' minicamp.
---