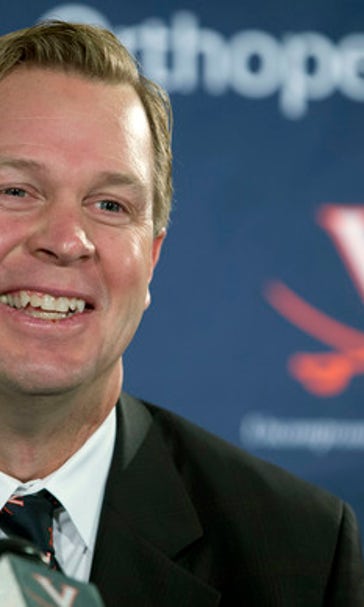 Former East Carolina coach rejuvenated by job at Virginia
May 3, 2016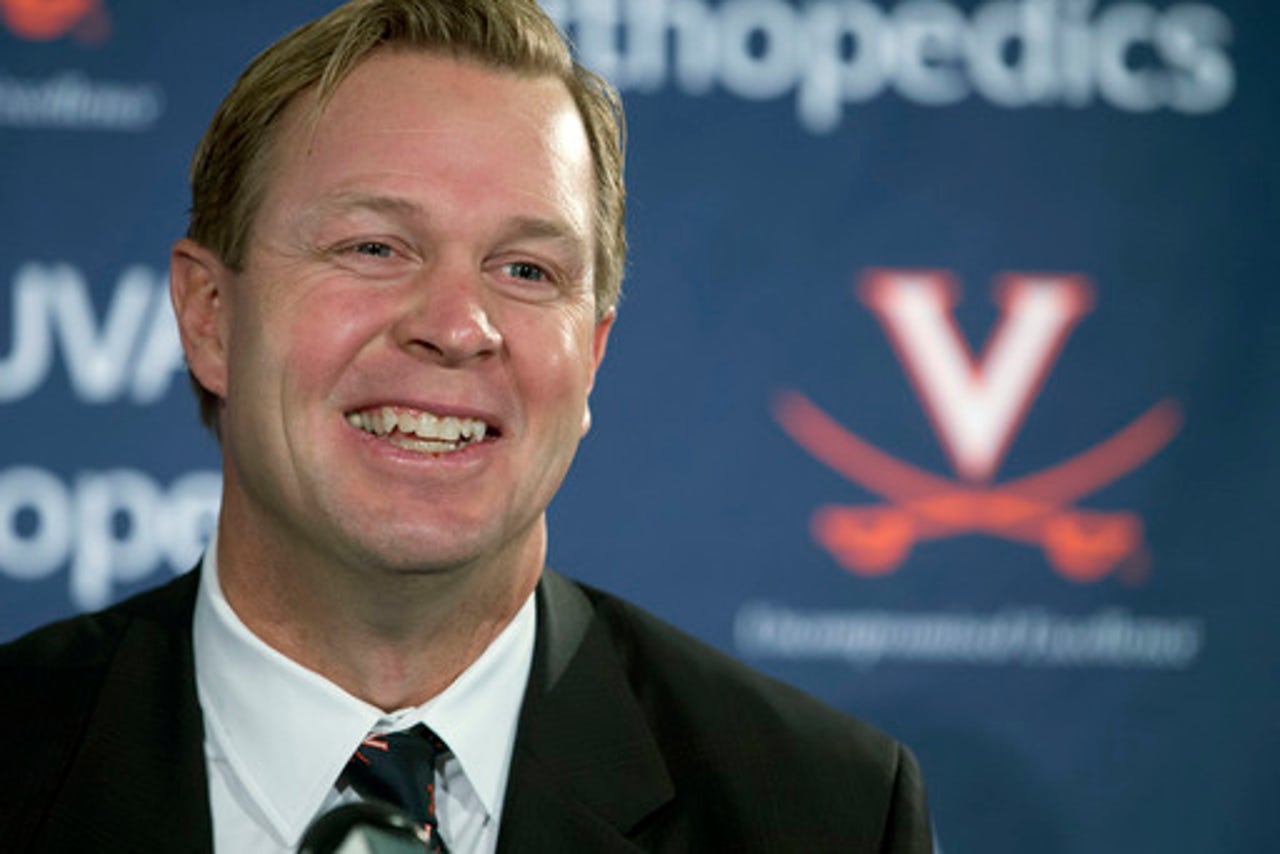 CHARLOTTESVILLE, Va. (AP) Ruffin McNeill no longer commands the corner office where the head coach can wow recruits and their parents with polished wood paneling decor, highlight films playing on a big screen and other signs of the trappings of playing football at his university.
That seems OK with the former East Carolina coach.
Months after he was fired after six seasons at his alma mater, the 57-year-old McNeill has found a home at Virginia. He believes he is in a place where he can focus on what he loves best about coaching as Bronco Mendenhall's assistant head coach and defensive line coach.
''I love teaching and coaching, coaching and teaching, and coach Mendenhall is a great man to work with and for, and these kids here at UVA are excited and energized and wanting to have a great `coach me, coach' mentality,'' McNeill said in his new office, which is dominated by a white dry erase board that almost covers one wall.
''Excited to be coaching and teaching,'' he said. ''This is what I do. It exhilarates me.''
So much so that he wakes up at 4:15 a.m. every day.
''On the dot,'' he said. ''Without an alarm.''
McNeill is heading into his 37th season as a coach, and his career has run the gamut from being a high school assistant to the NFL, with several stops in between. He left ECU with a 42-34 record and having led the Pirates to four bowl trips.
He got the news of his firing last Dec. 4, after a disappointing 5-7 season. He received a phone call from Mendenhall the same day. The two had never worked together, but they had history.
McNeill had sent his East Carolina staff to BYU in 2010 for defensive tips from Mendenhall's staff, and the Cougars reciprocated with a trip to ECU a few years later.
Along the way, the two men learned they share some important core values about coaching.
Mendenhall is known for his ''earned, not given'' mantra; McNeill often finishes sentences about his own coaching philosophy with the words, ''Bronco's the same.''
''No ego allowed. No entitlement. Team first, last and always,'' McNeill explained.
At Virginia, which hasn't reached a bowl game in four years, game film might as well be locked away.
''I did not watch one clip of film of anybody,'' McNeill said. ''It's a waste of time. I wanted a clean slate. I wanted to watch them on my own. Bronco's the same.''
Mendenhall gets almost giddy when talking about what McNeill brings to his staff. McNeill and holdover Virginia assistant Marques Hagans are the only coaches that didn't follow Mendenhall from BYU.
''I love the energy coach Ruff brings to our office, to our building, to our campus, to our community and certainly to our team meetings,'' Mendenhall said.
''Coach McNeill is anything but soft, but man, he has this personality that people of all types, ages, skin color, faiths gravitate to,'' Mendenhall said. ''And man do we coach them hard out there. ... He's a tremendous ... complement to my personality and in his own way he can say and do things in his own way that I can't. But I can also do and say things that he can't. It's a nice complement, I think, is the right word.''
Mendenhall also needed someone with recruiting roots in the East, including Virginia.
He is banking on McNeill's personality being a big hit on the recruiting trail. He assigned McNeill Virginia's 757 area code, a talent-rich area targeted by many major programs because it has produced a bumper crop of NFL stars like Michael Vick, Tyrod Taylor, Jerod Mayo, Percy Harvin, Kam Chancellor and many more.
''We're looking for a very specific type of player to fit at the University of Virginia,'' Mendenhall said. ''Ruff has a great idea, number one about who that is, and number two, how to go about acquiring that talent. He's adding a lot of value already to our team.''
Another belief the two men share is there's no reason Virginia shouldn't be successful in football.
The Cavaliers had a long run of success under George Welsh, seemed to have risen in nine seasons under Al Groh until they faltered, and went to a bowl just once in six seasons under Groh's replacement, Mike London.
Other Virginia athletic programs, however, have thrived, winning 23 national championships.
''We're both not afraid of challenges,'' McNeill said of building the football program. ''Look at all the athletic programs. That's what stuns you. Not just basketball and baseball but all the athletic programs are successes.''
---
Follow Hank on Twitter at: www.twitter.com/hankkurzjr and the AP's college football page at: www.collegefootball.ap.org
---