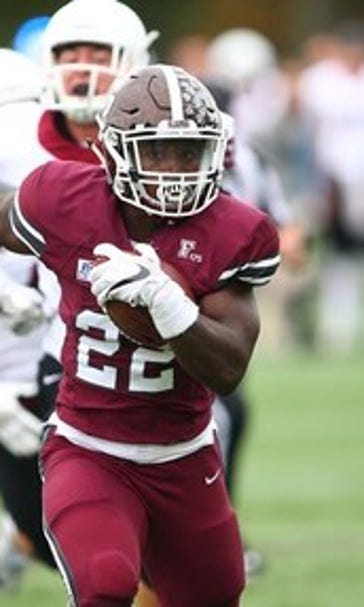 Fordham's Edmonds sets Patriot League career records
November 4, 2017

(STATS) - Injuries have cost Fordham running back Chase Edmonds a large portion of his senior season, but he made Saturday memorable when he set the Patriot League's career records for rushing yards and all-purpose yards.
The three-time All-American used a 27-yard run late in the first quarter against Holy Cross to surpass former Colgate running back Jordan Scott's rushing record of 5,621 yards from 2005-08.
In the second quarter, Edmonds went past Fordham star Javaris Dudley's record of 7,121 all-purpose yards from 2000-03.
Edmonds carried the ball 20 times for 63 yards and two touchdowns and caught one pass for 46 yards in the Rams' 42-20 loss. He ended the game with 5,677 rushing yards and 7,184 all-purpose yards in his career.
The holder of many rushing records for Fordham and the Patriot League, Edmonds entered the season on pace to become the career rushing leader in the FCS. However, the NFL prospect missed four-plus with leg injuries, which has put the mark out of reach.
The Rams have only one game remaining, Nov. 18 against Bucknell.
---
---