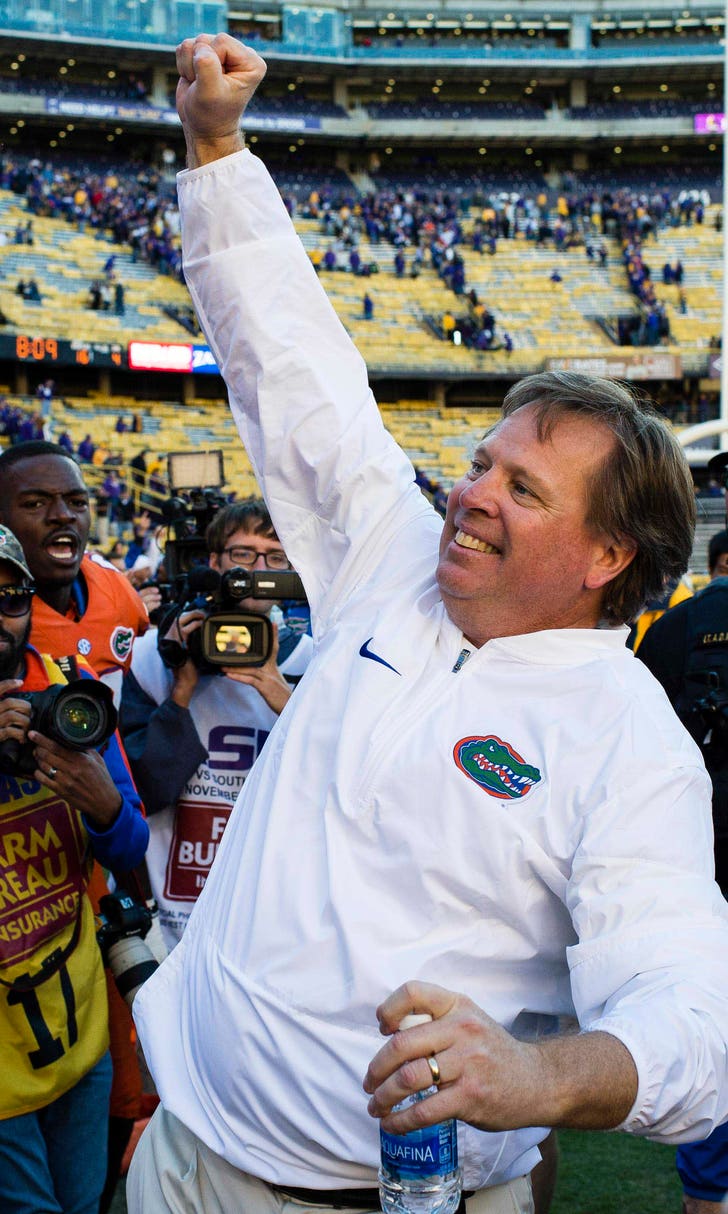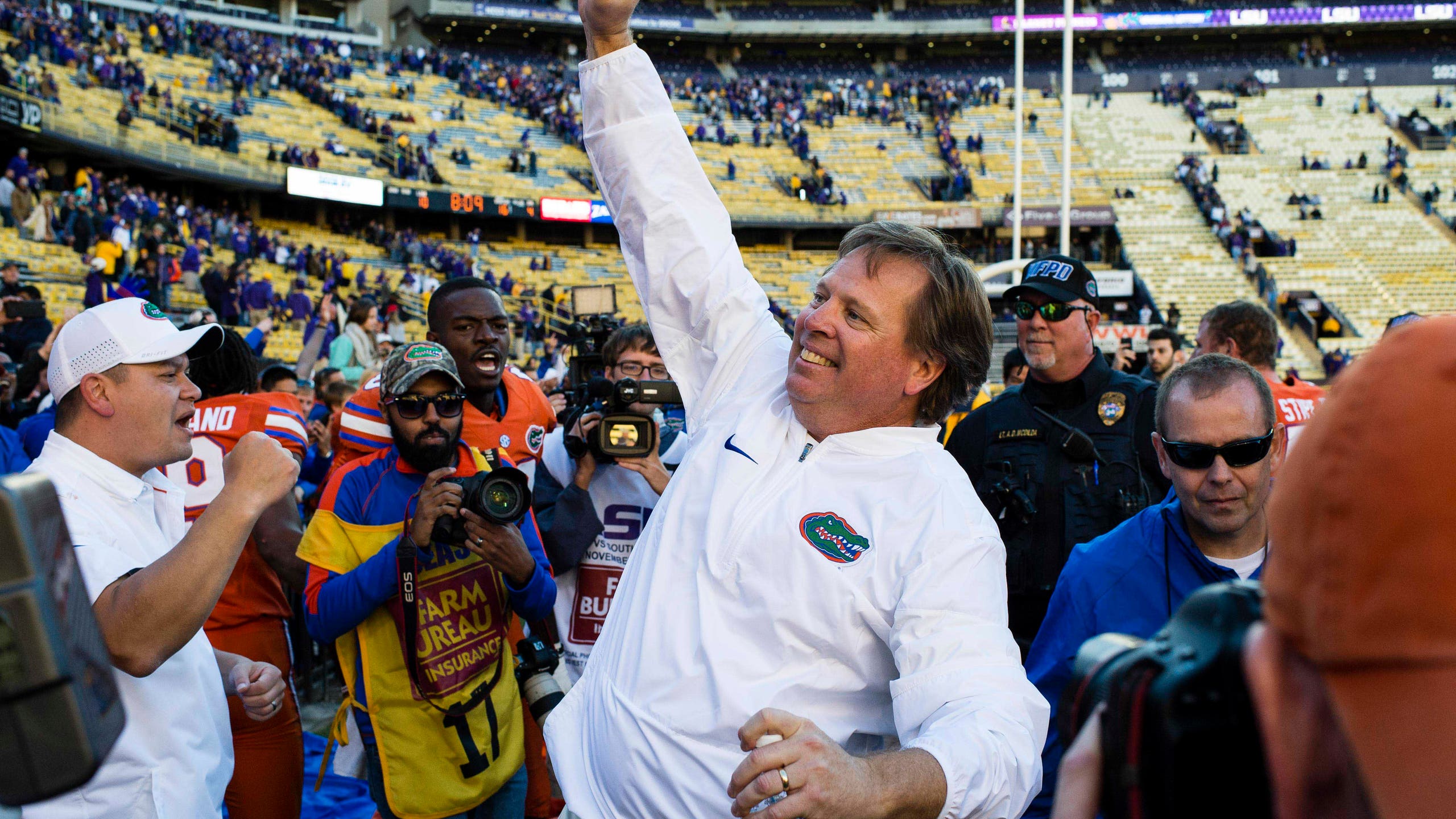 Florida's Jim McElwain called out LSU after Gators won the SEC East with a goal-line stand
BY Dieter Kurtenbach • December 9, 2016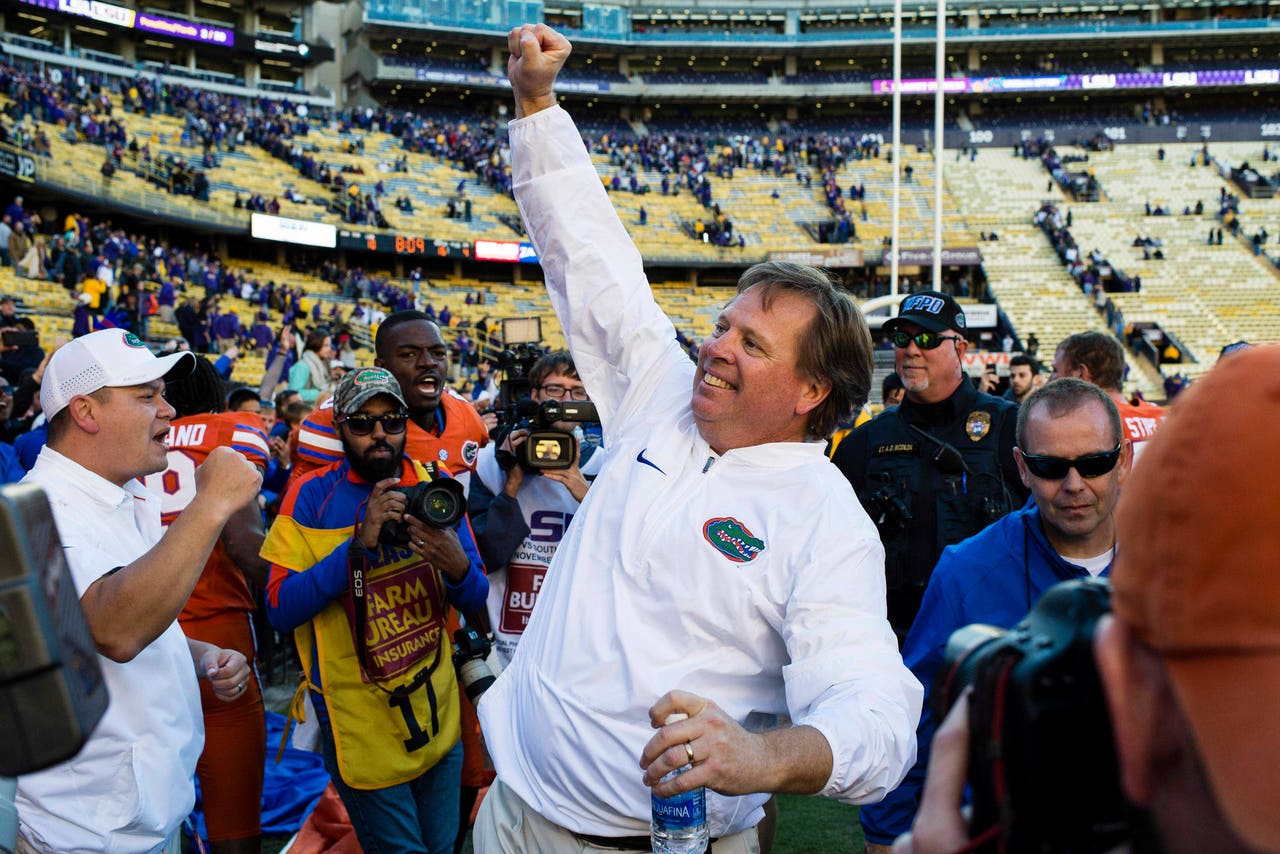 Florida was peeved, and it had every right to be.
The Gators' game against LSU this season was supposed to be a home contest on Oct. 8, but Hurricane Matthew put that plan into question. The rescheduling process was heated — bad blood developed between the two schools and was almost uncomfortably public  — and the game, originally set to be in Gainesville, was moved to Baton Rouge.
Florida had to play the game — it was in the middle of the SEC East title race — so it agreed to travel to Louisiana on Saturday, irked at how the process was handled and eager to make a statement.
The Gators made that statement at the goal line. Then Jim McElwain made another statement.
In a 16-10 game late in the fourth quarterback, Florida denied LSU from scoring a tying touchdown from a few feet out on back-to-back plays, holding the scoreline and clinching the SEC East title.
The Gators will play Alabama in Atlanta for the second straight year — McElwain is the first coach in SEC history to lead his program to the SEC title game in his first two years in charge.
Before Saturday's contest, the two teams scuffled on the field, but after the Florida victory was confirmed, McElwain called out LSU:
The concern over this game was that the SEC East title would be influenced by the rescheduling — the Gators' win ensured that didn't happen.
What happens next? LSU interim head coach Ed Orgeron's argument to keep his job is weaker than it was last week, and Florida will have a chance to win the SEC.
And above all else, a good SEC rivalry just became really, really good.
---