College Football
College Football
Florida hopes to upset Alabama in SEC championship game
Updated
Mar. 4, 2020 9:22 p.m. ET

Speculation has it that even if Alabama does not beat Florida to win the SEC Championship, the Crimson Tide could still earn a spot in the third annual College Football Playoff.
But don't suggest that to Tide coach Nick Saban.
"That's certainly not the mindset that we want," Saban said. "This is a big game for us. It's an opportunity to win the SEC championship, which to me is a very, very significant accomplishment. We hold that in very high esteem, having the opportunity to do that, having the ability to do it, having the ability to play for it."
The Tide (12-0, 8-0 SEC) and Gators (8-3, 6-2 SEC) will clash at 4 p.m. ET Saturday in the Georgia Dome in Atlanta, with CBS cameras catching the action.
Alabama's players are locked into Saban's way of thinking.
"You don't ever want to lose really," Tide tight end O.J. Howard said. "You don't want to have to let the season come down to the committee choosing what your stakes are. We just have to take care of business on the field ourselves and we can control our destiny."
Alabama, No. 1 in this week's College Football Playoff rankings, has a chance to become the first team to win three straight SEC championships since Florida won four from 1993 to 1996. Alabama made the College Football Playoff both years with a loss, and the Tide lost a game in three of their four national championship seasons as well.
"You all want to put everything on the playoffs, man. That's all you care about," Saban said. "You don't care about bowl games, you don't care about any teams in the country that aren't in the playoffs. I don't know. If we don't win this game, maybe we throw a stink bomb out there, maybe we don't get in the playoffs. I don't know. You guys have all the answers to that, but I don't.
"All I know is that if we play and we play well, we control our destiny in terms of what we do. So I'd really rather not have any more questions about 'Is it OK to lose this game?' It's never OK to lose a game."
With an offense that is producing nearly 40 points and 480 yards a game led by freshman quarterback Jalen Hurts (20 touchdown passes, 12 rushing touchdowns, 2,454 yards passing, 840 rushing) and running back Damien Harris (897 yards rushing), the Tide is expected to roll over a Florida defensive unit that is could have seven starters out with injuries.
End Jordan Sherit, injured in last week's loss to Florida State, is the latest addition to a list that features end Bryan Cox Jr., linebackers Jarrad Davis and Alex Anzalone and safeties Nick Washington and Marcus Maye. They could be joined by linebacker Daniel McMillian and safety Duke Washington, who are day-to-day.
The problems are multiplied with the difficulties the Gators have moving the ball with an offense that ranks 13th out of 14 teams in the SEC and averages 352.7 yards a game rushing and passing.
Backup quarterback Austin Appleby likely will start with injured starter Luke Del Rio available on a limited basis against an Alabama defense that has held opponents to national lows of 68.7 yards a game rushing and 246.8 yards a game in total offense.
But Gators coach Jim McElwain isn't conceding anything.
"I don't look at it as mismatch," he said. "I look at it as a great opportunity. That's part of the chess match."
Still, the Gators have scored just 29 points over their last two games and failed to score an offensive touchdown last week in a 31-13 loss to Florida State.
"We've got to get the ball in our playmaker's hands in space and allow them to be able to make plays," McElwain said.
The game is a rematch of last season's SEC title game, which Alabama won 29-15. This will be the ninth time they have played for the championship since the league split into two divisions in 1992. They have split the previous eight meetings 4-4.
"It means a lot to be able to be in this ballgame," McElwain said. "This is one of those weekends where a lot of teams aren't playing. It's an honor to be representing the East."
---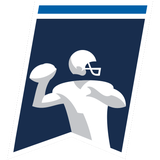 Get more from College Football
Follow your favorites to get information about games, news and more
---